It's no secret that New York City is a quick PATH ride away. Why not venture out into Manhattan, one of the most iconic destinations for the holidays? If you don't know where to begin, we've got you covered! Here are some of my personal favorite attractions and events in the area.
---
Rockefeller Center's Tree and Light Show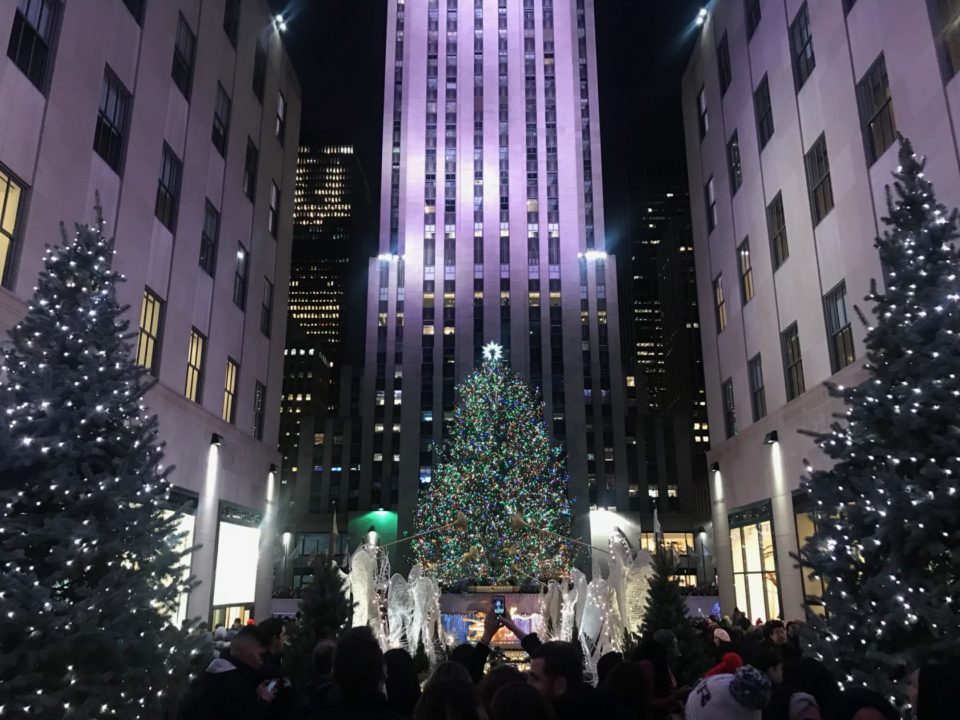 The tree in Rockefeller Center is a big deal, we know this. There's a huge tree lighting ceremony and it's a spectacle people constantly travel for. Every year, I make sure to visit at least twice – once early in the month, and once closer to Christmas. You can enjoy the tree, the angels, and the Saks Fifth Avenue light show all in one spot.
The tree is best viewed at night, when the lights are bright. On Christmas Day, the tree's lights are on for 24 hours. Don't miss out!
Lights and Window Displays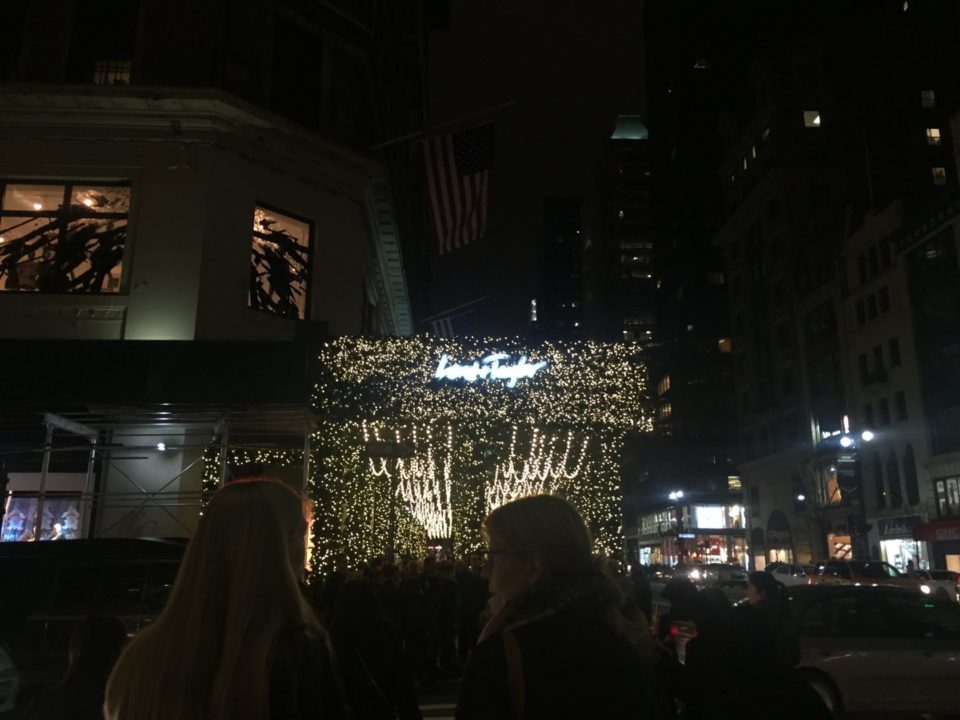 While you're out enjoying the light show at Rockefeller Center, walk around and check out the window displays! Lord & Taylor always puts up lights and displays, along with Bloomingdale's, Tiffany & Co, and Bergdorf Goodman to name a few!
Holiday Markets
Shop around local parks and their dozens of vendors for gifts and trinkets. You're guaranteed to find something for everyone. Bryant Park, Central Park, and Union Square are home to some of the most popular shops for the holidays!
Christmas Spectacular @ Radio City Music Hall
My mom always talked about how she wanted to see this show, so I surprised her a couple of years ago with tickets. This is a show everyone should see at least once, especially if you love the holidays. Ticket options are cheaper on the weekdays. Check out their calendar and plan a night with the Radio City Rockettes!
FAO Schwarz
If you've never been to FAO Schwarz and always dreamed of visiting, consider yourself lucky because they just reopened right on time for the holidays! They're located at 30 Rockefeller Center, and yes – the musical piano is there.
Dyker Heights
If you want to see some incredible Christmas light displays, Dyker Heights goes all out! Cruise through the neighborhood to check out the houses decked out in holiday gear.
Ice Skating Rinks
Ice skating is a classic winter activity. If you don't want to wait in the long lines at Rockefeller Center or at Bryant Park (which is free, by the way), you can also check out the rinks at Central Park or Brookfield Place.
Train Show @ New York Botanical Garden
The Holiday Train Show is an annual attraction with over 175 landmarks and model trains cruising through the display. The NYBG also has Bar Car Nights for anyone 21+ to enjoy some drinks and check out the Train Show! You can get your tickets online.
Santaland @ Macy's in Herald Square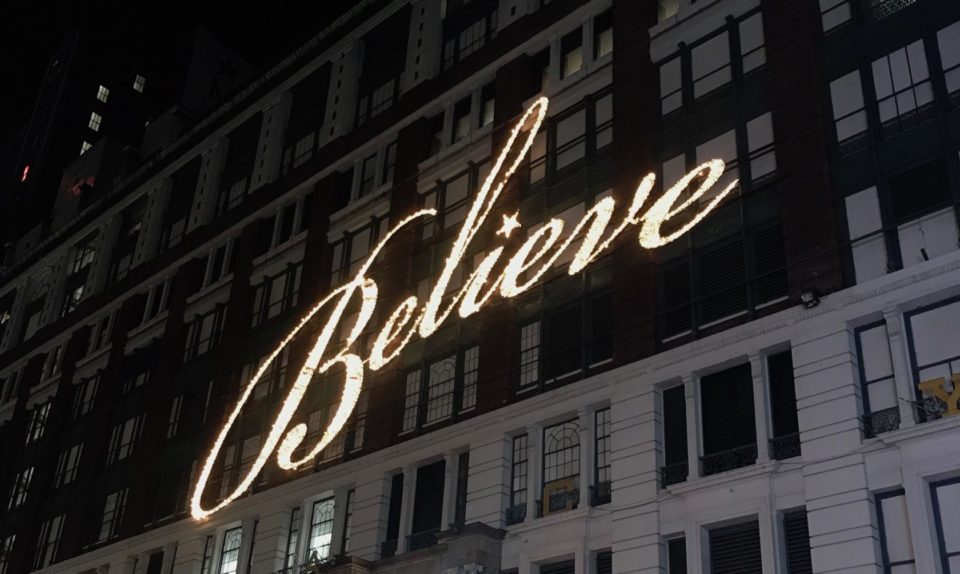 If you're looking for something to do with the kids, bring them over to Santaland! Reserve your slot with Santa and become immersed in the spirit of the holidays.
The Nutcracker @ Lincoln Center
The Nutcracker has been a Christmas staple for years! Watch the beautiful ballet performance at Lincoln Center for as low as $40.