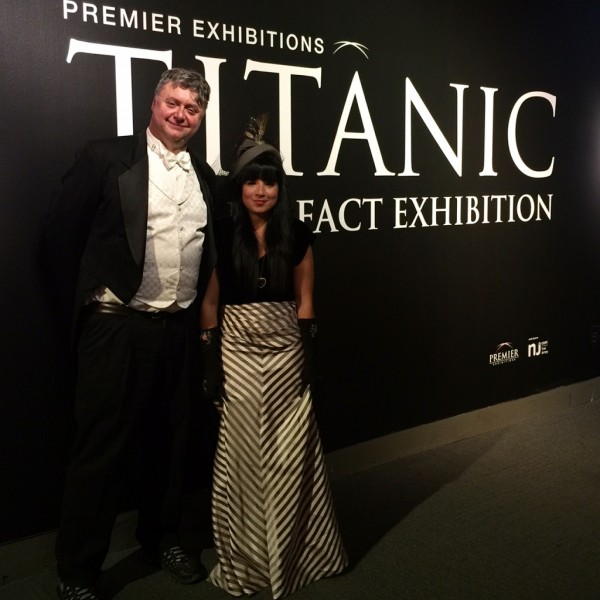 A week ago, I was invited by the Liberty Science Center to attend a special preview of the new Titanic exhibit starting today, October 31.
To celebrate the opening of Titanic: The Artifact Exhibition they hosted a dinner that recreated the last first-class meal served on the Titanic before that fateful morning of April 15, 1912.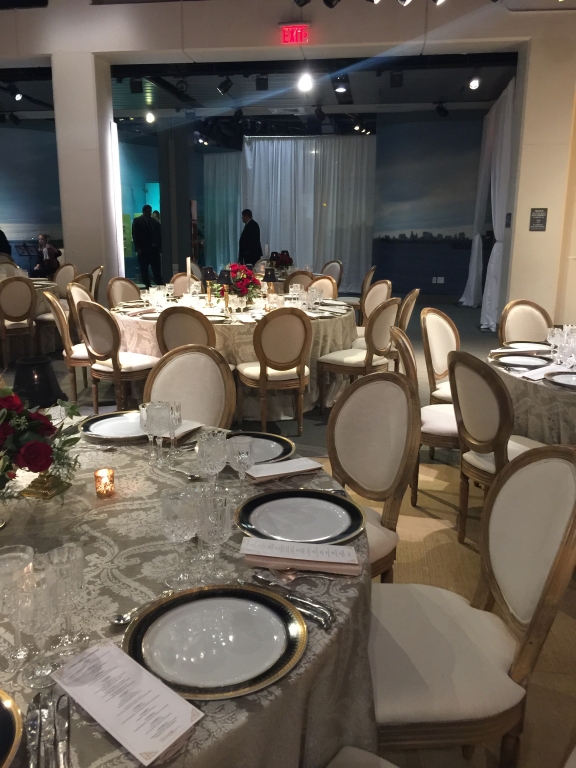 The invitation said "Captain's Table Attire", which was the perfect excuse to get all dressed up for the occasion. I went to the Another Man's Treasure Showroom, and owner/boss lady Meika styled me in the perfect dress, hat and gloves from the early 1900s. I was ready!!
We got there at around 6pm and were greated by the Captain and some passengers that were dressed for the occasion.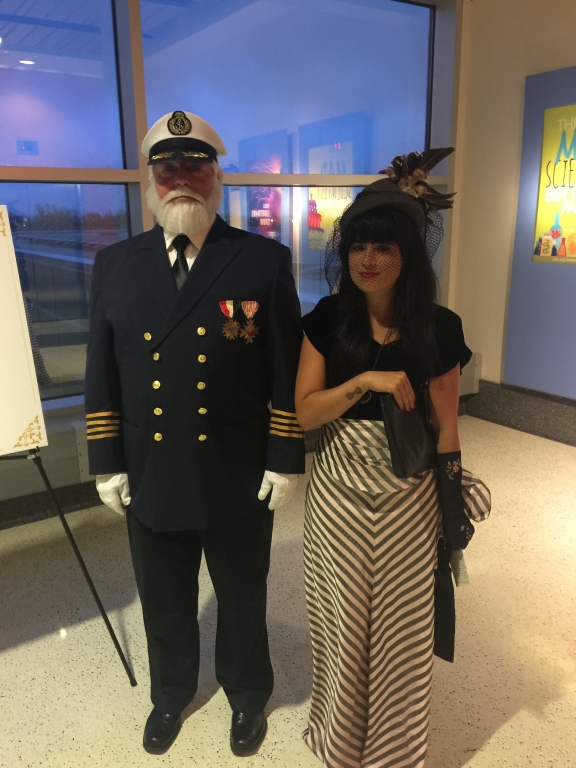 When I took pictures they asked me what my device was!! haha. I knew it was going to be a great night.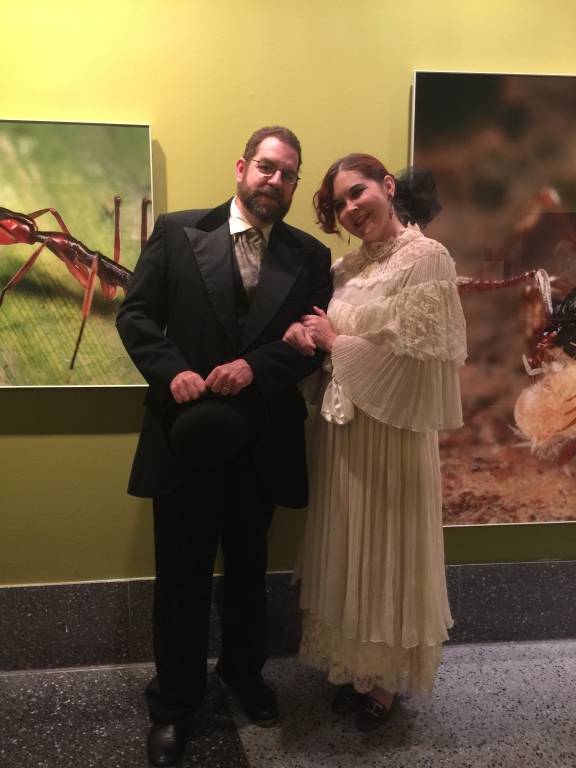 Before entering the exhibit, we got to re-enact everyone's favorite scene in the Titanic movie! I am the queen of the world!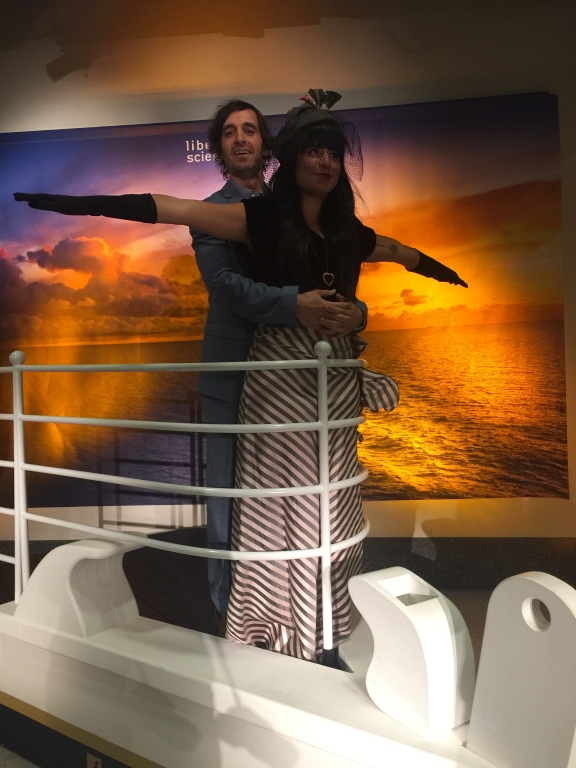 The Exhibit
The exhibition showcases more than 130 legendary artifacts conserved from the ships's debris field. Visitors are given an actual boarding pass which has a name and information about a passenger. At the end of the tour you can find out whether your passenger and traveling companions survived or perished. The exhibit gave me goosebumps.
I don't want to give away too much, because you really need to check it out yourself! It was such an experience! The exhibit will be open till end of May.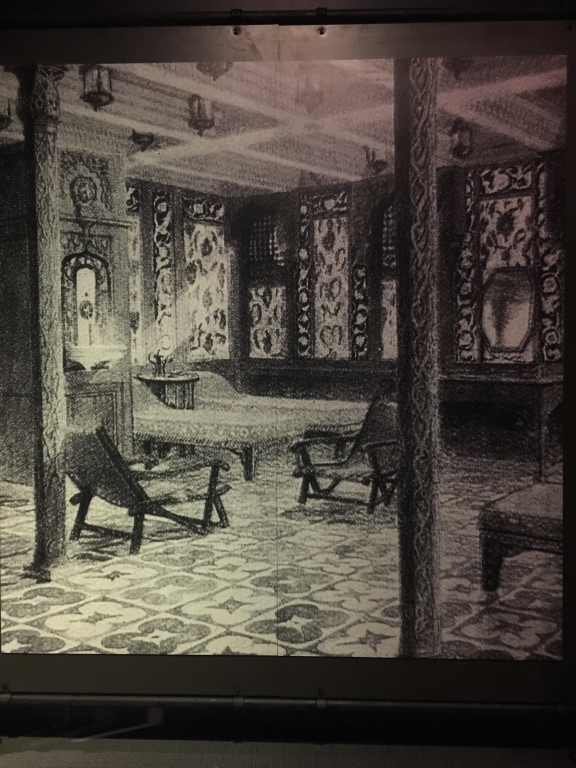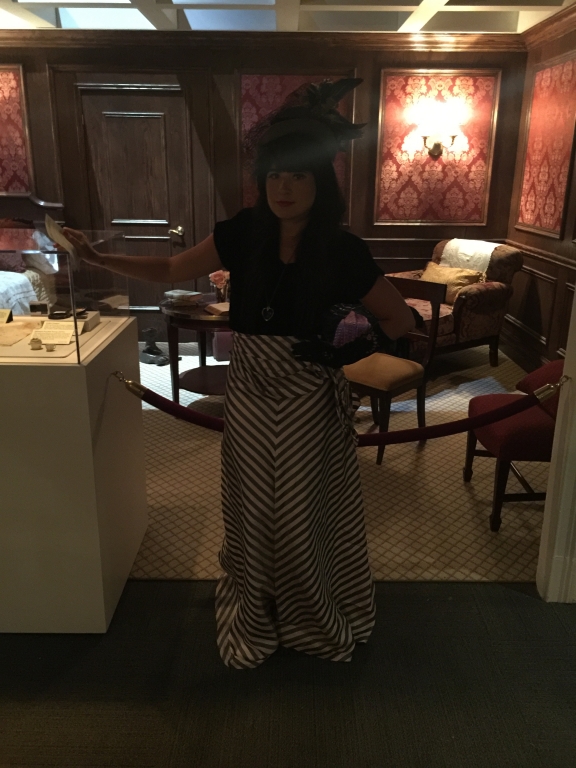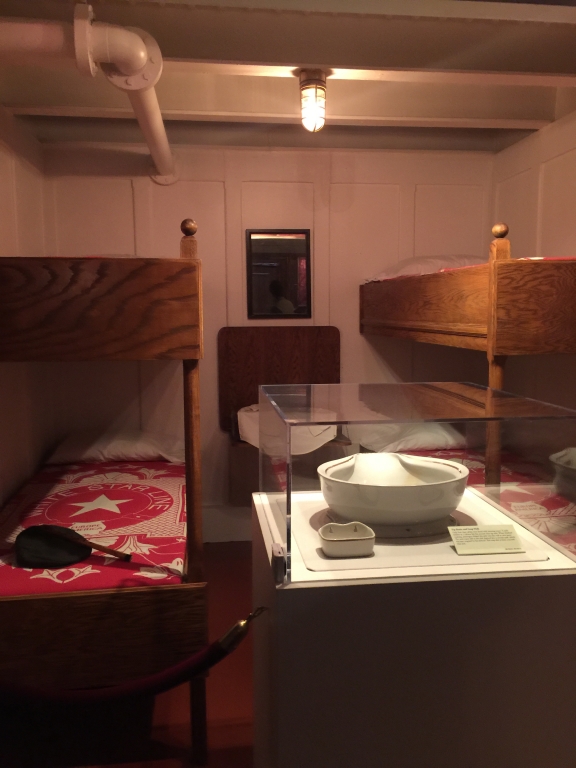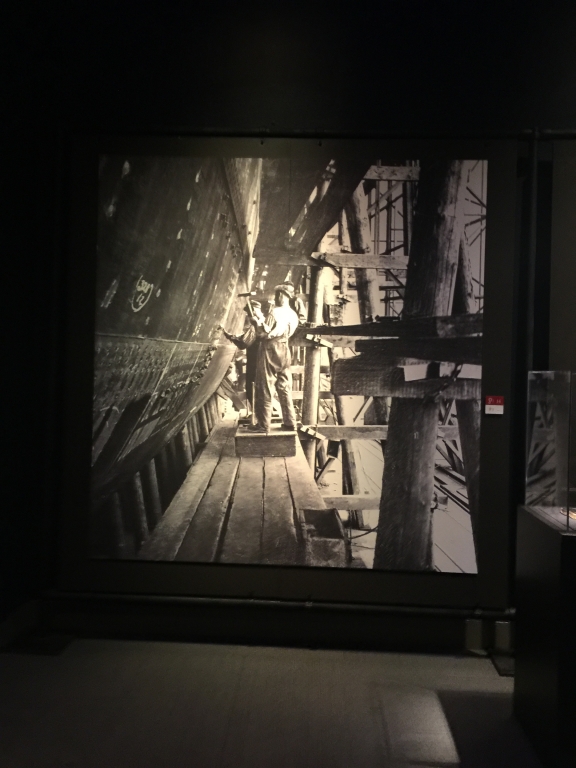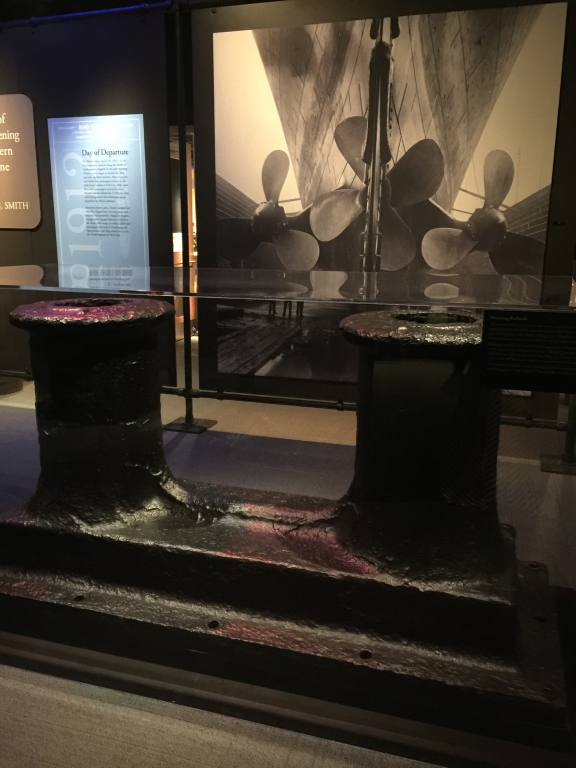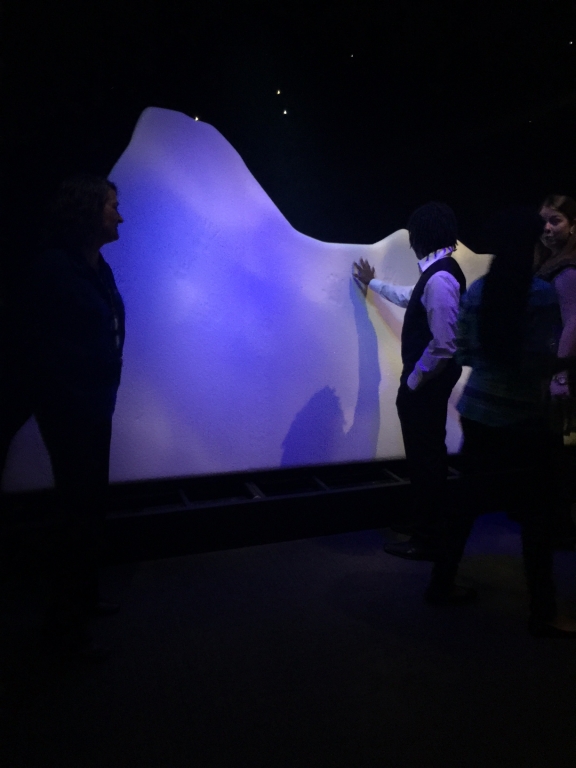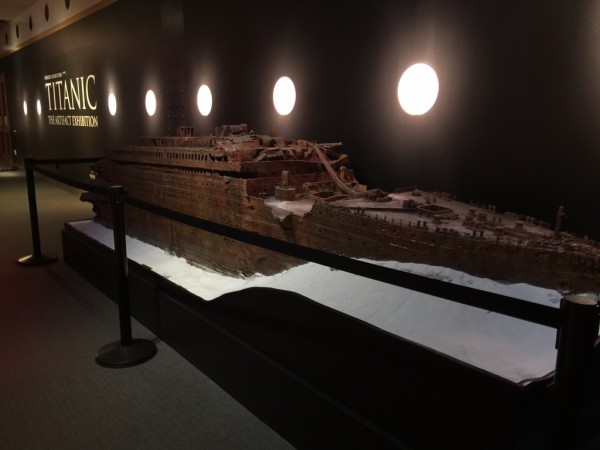 The Dinner
After checking out the exhibit, it was time for the dinner to begin. Students, journalists, NJ.com contest winners, and distinguished guests all gathered for a 10-course meal prepared by celebrity chefs Alex Guarnaschelli and Donatella Arpaia.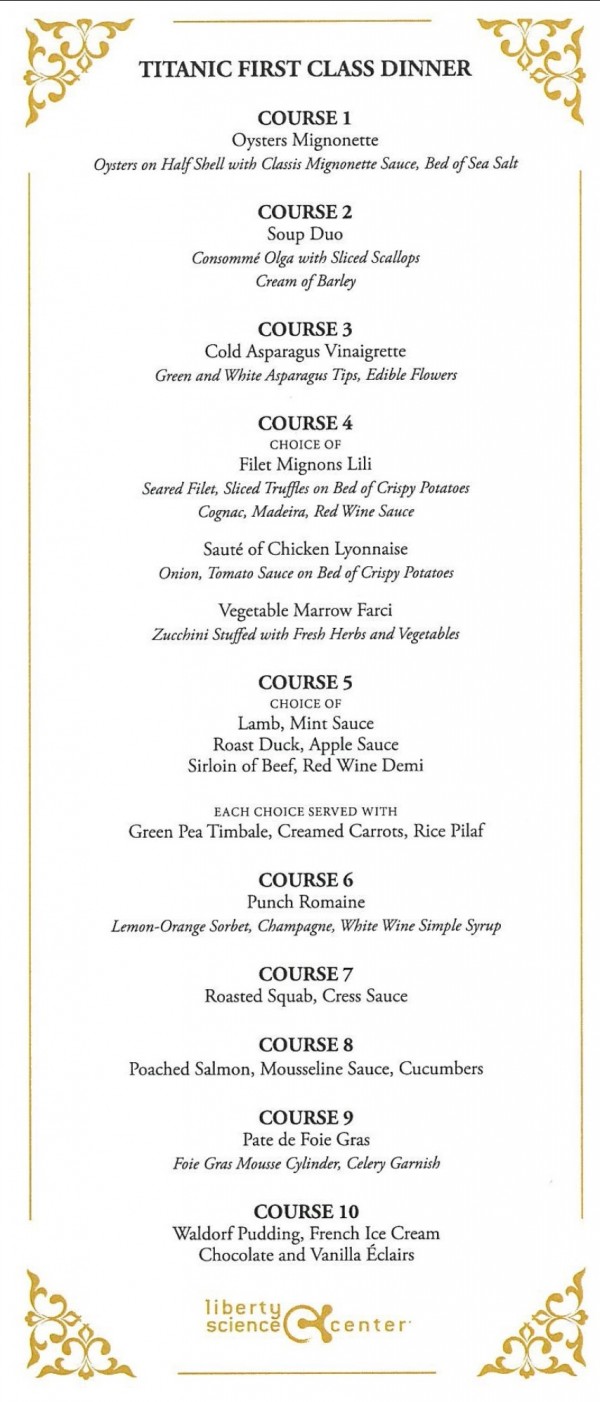 The setting was absolutely breathtaking, it really felt like we were on board a luxury cruise ship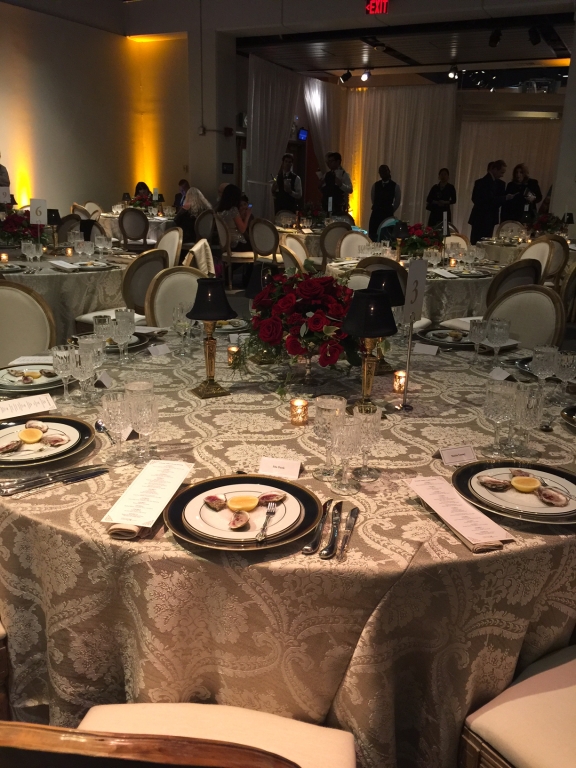 They even had a super talented string quartet, Dolce DaVita Strings, LLC that played beautiful music throughout the dinner… Everything was exactly like in all the stories you read about the Titanic (yes the movie too).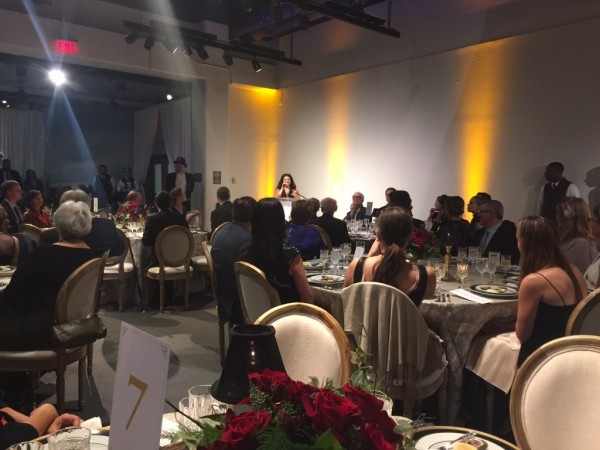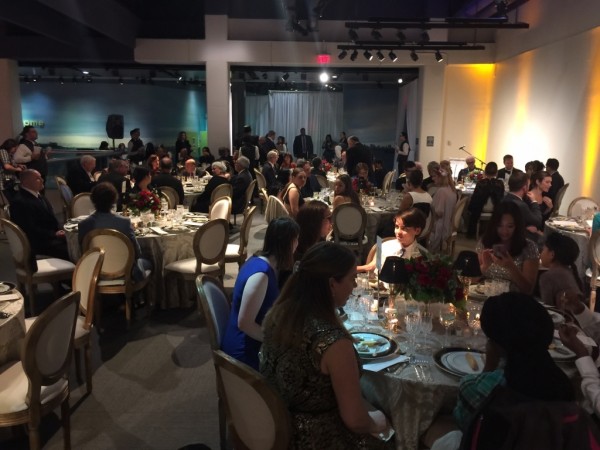 We had a lot of wine… It was our "last dinner", so why not!!
The food was absolutely delicious! It was so good, the running joke of the night that it was everyone's "last meal, so we had to eat it all. Before each course, the celebrity chefs introduced them with fun facts about the Titanic.
After the 6th course, I was really full, to a point where it was painful to eat. I pushed myself and by Course 9 got a second wind and made it to the finish line aka dessert. What an amazing experience…. I am still full.
Course 1: Oysters Mignonette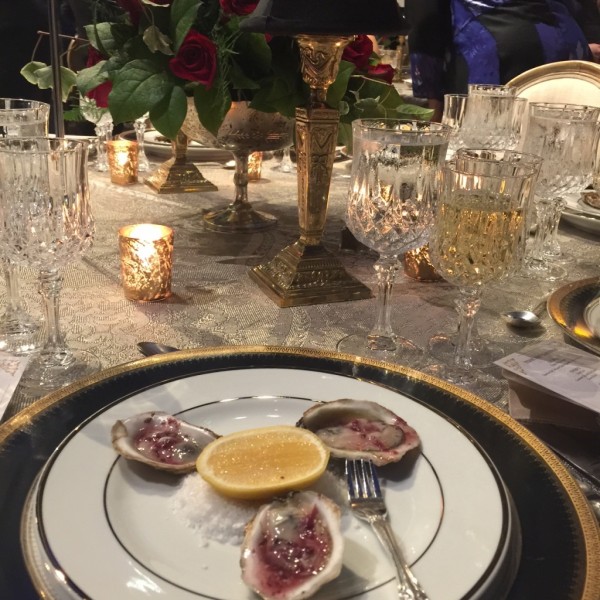 Course 2: Soup Duo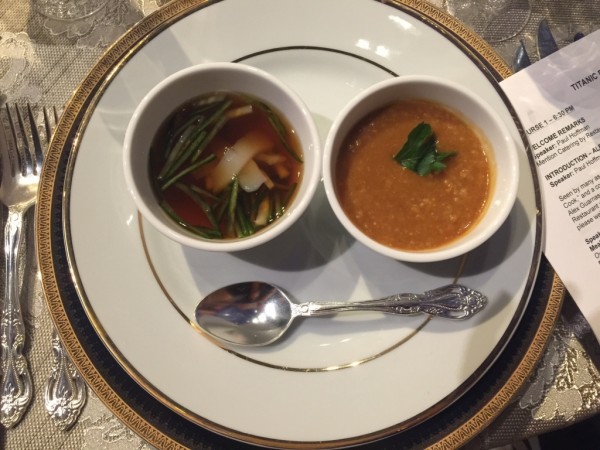 Course 3: Cold Asparagus Salad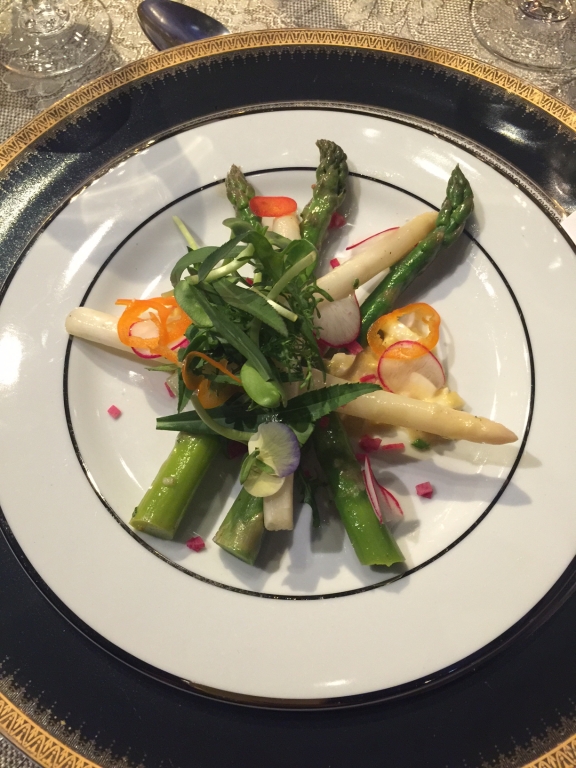 Course 4: Filet Mignon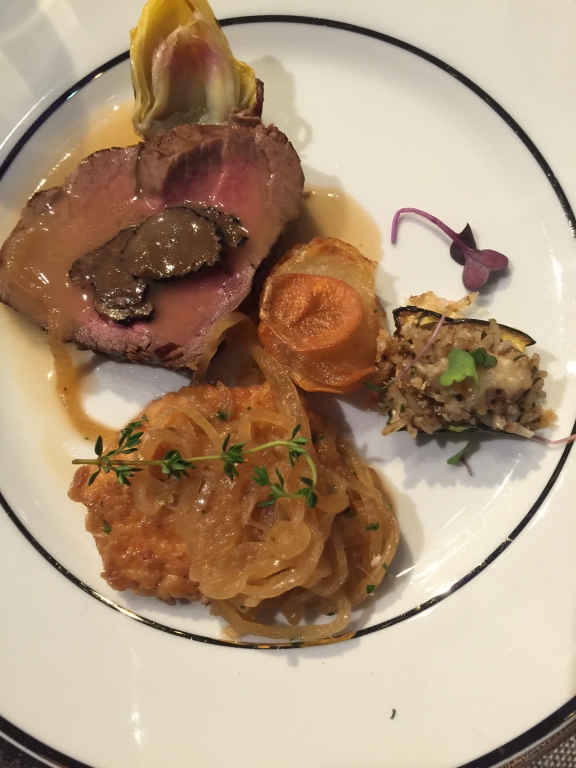 Course 5: Roast Duck
Course 6: Punch Romaine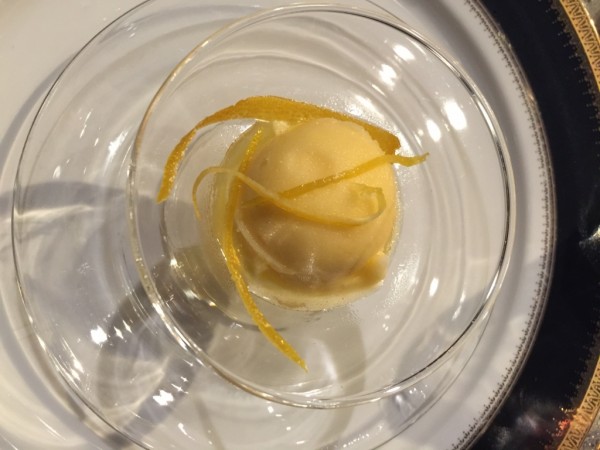 Course 7: Roasted Squab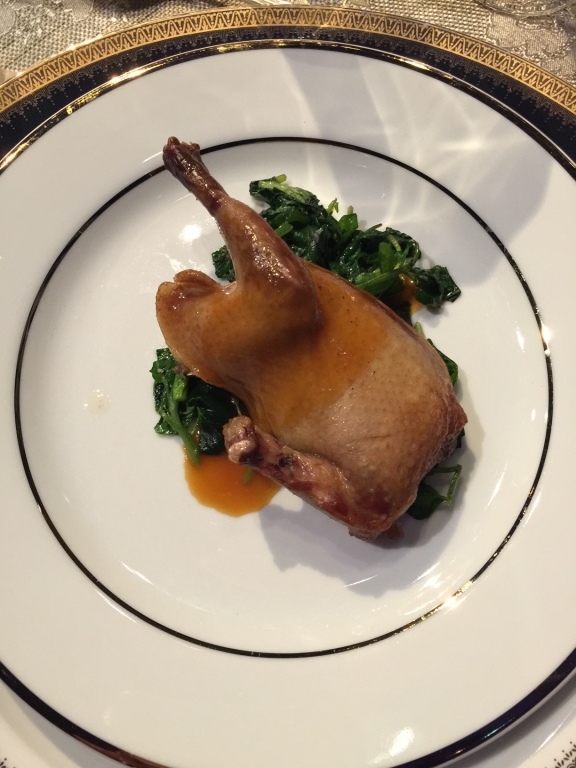 Course 8: Poached Salmon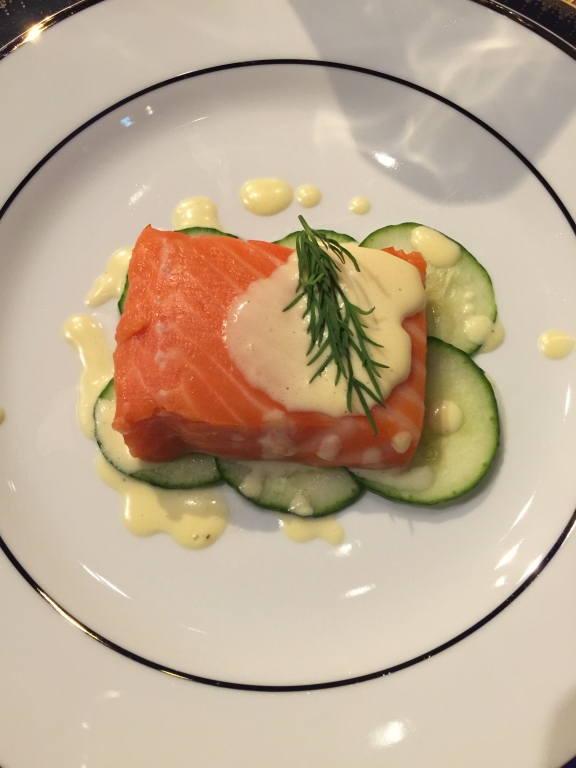 Course 9: Fois Gras (My favorite)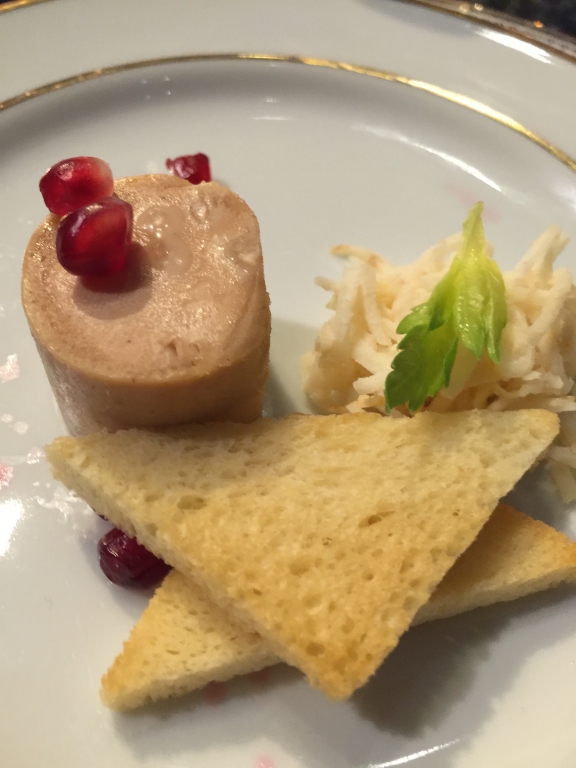 Course 10: Waldorf Pudding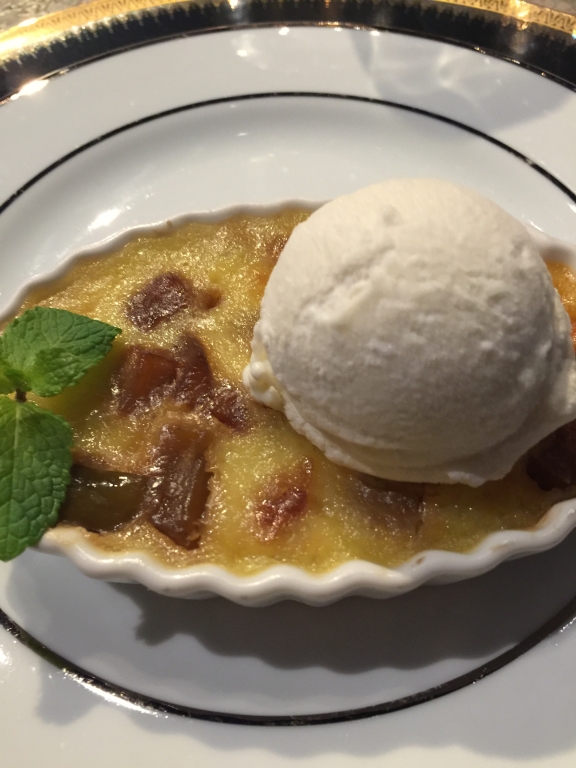 Thank you LSC for inviting me to a night I will never forget!! I love you guys <3
Check out the Titanic Exhibit which is now up till the end of May! For more information go to http://lsc.org