The Spaghetti Sessions is a monthly songwriting workshop based in downtown Jersey City that's been home to many dozens of local songwriters. Named for its old tradition of spaghetti dinners after their monthly meetings, each session gives songwriters an opportunity to perform to a room of their peers and receive real-time feedback on their works in progress. Since its founding 2011, the Spaghetti Sessions has fostered a community of songwriters from all genres, ethnicities, and ages, whether they be developing artists or career musicians.
In 2017, the Spaghetti Sessions began a monthly showcase featuring a handful of the workshop's artists. Held every 3rd Thursday of the month, the Spaghetti Sessions Songwriter Showcase highlights the talent artists that have been a part of the circle. I had the honor of being part of the showcase in July and I found myself surrounded by amazing talent and musicianship, and August's showcase would prove to be just as wonderful.
Venue: Fox & Crow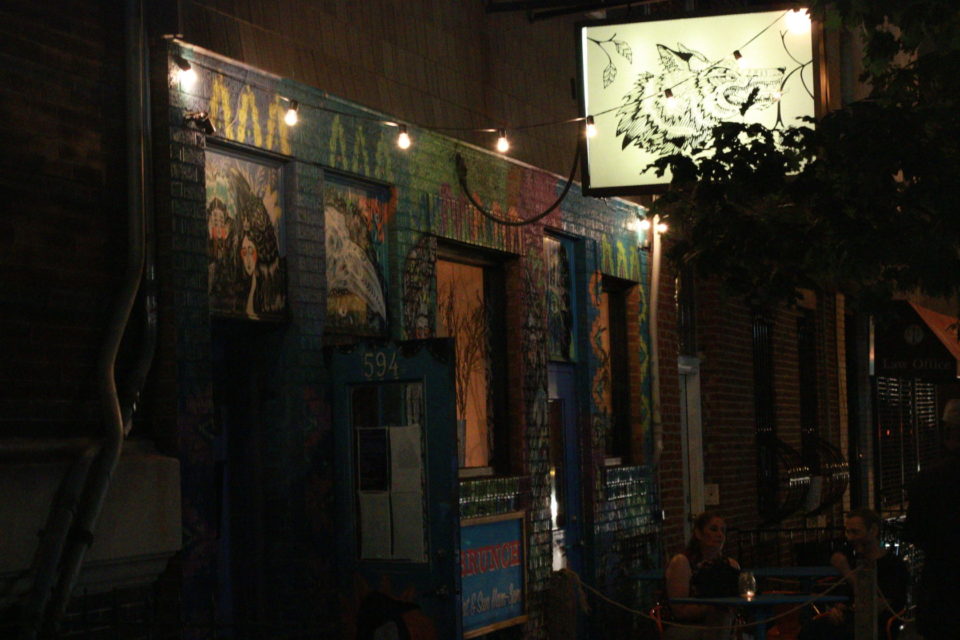 The Parlour at Fox & Crow is among the best if not the best listening room in Jersey City. Seating about 40-50 people, the small, dimly lit and lightly amplified room provides a wonderfully intimate listening experience for singer-songwriters and small ensembles, as well as a stellar menu of food and drinks to enjoy. If you're looking for a suggestion, I typically order their awesome Grilled Cheese with a Dragon's Milk Stout (if you're into dark beers). Fox & Crow hosts shows in the Parlour multiple nights a week, so there's plenty of opportunities to come by if you're looking to explore Jersey City's rich singer/songwriter community.
The Songwriters
The Showcase format typically involves a featured songwriter, as well as 4 other songwriters with shorter sets.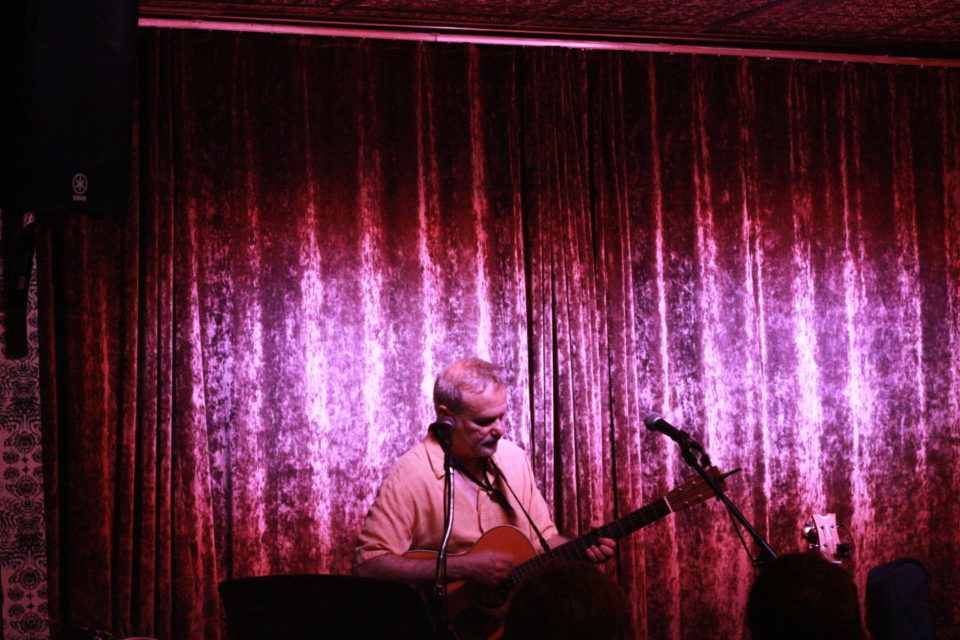 Performances of the night included the founder and organizer of the Spaghetti Sessions, Frank Ippolito. A true supporter of homegrown music, Frank starts up the show, introducing the crowd to the spaghetti sessions and warming them up for a night of beautiful ballads with his folk/Americana stylings. You can listen to his album, The Watermark Project, as well as his other music at frankippolito.bandcamp.com.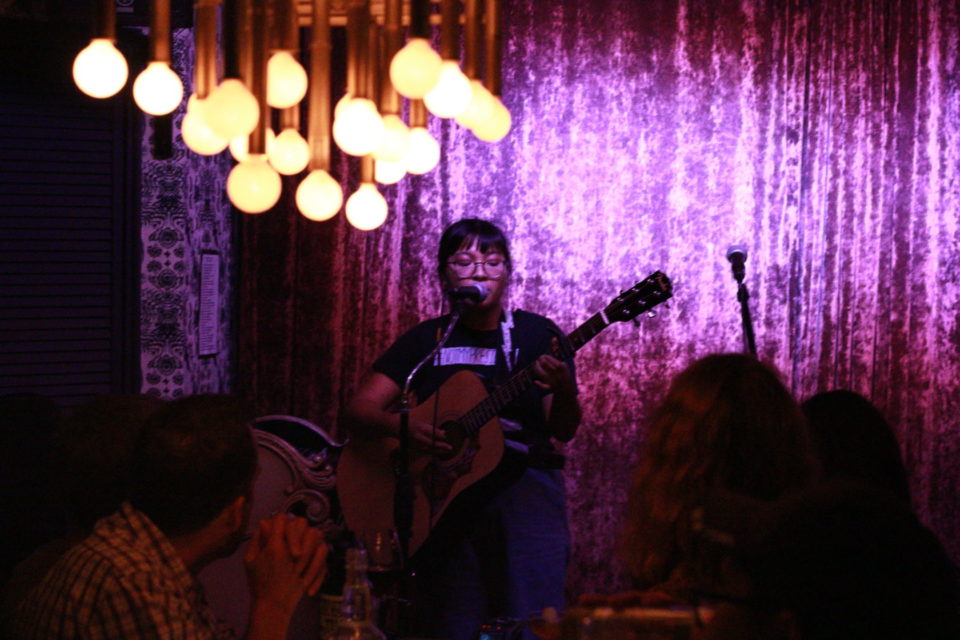 Another performer was Janel Schroth, who writes under the name 'Holyveins." A fairly new addition to the Spaghetti Sessions, Holyveins captured the audience with her soft and smooth vocals, hypnotizing fingerpicked guitar, and pensive lyrics about love and passion. Her final song was a surprise one titled Blood, written and performed for (our) Mom, who could be seen holding back tears (much like the rest of the audience) as she listened to the words. You can listen to her music on Spotify, as well as on holyveins.bandcamp.com.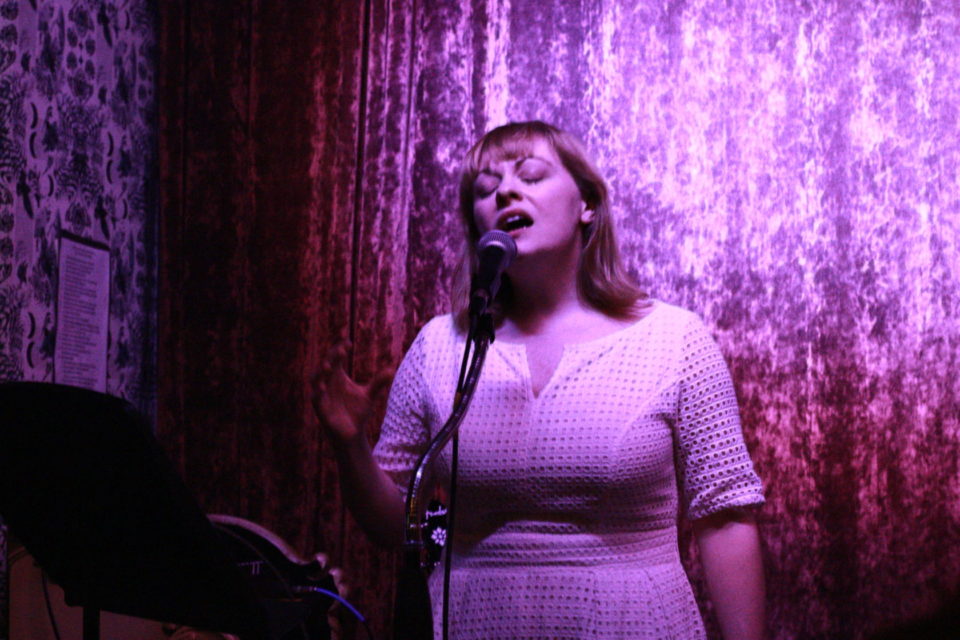 The featured songwriter of the night was Carolyn Light, who stopped the entire room with a voice as majestic as it is clear and haunting. An long time member of the sessions, hearing Carolyn sing is a lot like experiencing an traditional/folk inspired Disney musical; Every song was a step in her journey, complete with a heroic princess her merry band of banjos and mandolins. You can listen to her music on Spotify as well, or at her website, carolynlight.com.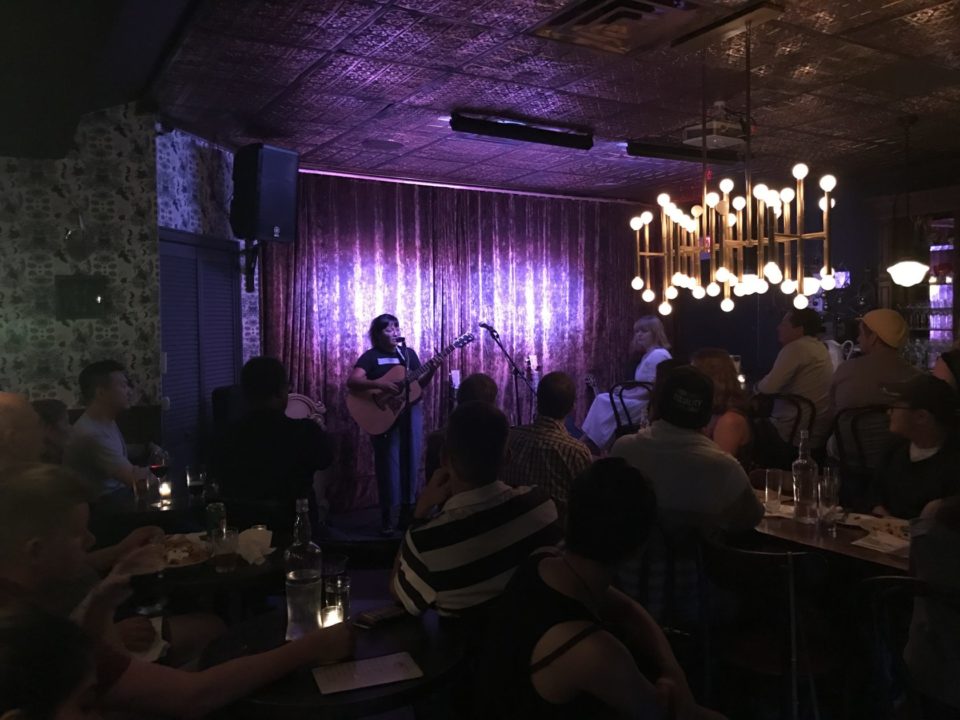 If you're a songwriter or a lover of live, intimate music, the Spaghetti Sessions Songwriter Showcase up at a Fox and Crow is a great place to come by, have a drink, and experience what Jersey City songwriters have to offer every 3rd Thursday of the month. You can find out about the Showcase and other shows in the Parlour over at Fox and Crow's facebook page. Hope to see you there!