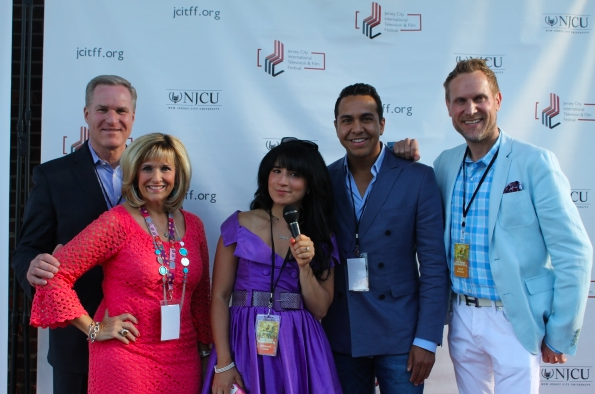 YEAS. I've been waiting to write this post ever since I covered the JCITFF Blockbuster red carpet and party a few months ago. It was a night to remember!
Save the date for the return of the Jersey City International Television and Film Festival (JCITFF) featuring events and independent films throughout the city from October 16th to 18th.
The three-day Festival will present over 50 films and web series, and showcase talented filmmakers from around the globe. Screenings will include features, documentaries, animation, web series, and student films (some are from local Jersey City High School and NJCU students).
Opening Night
Located at 888 Newark Ave, Jersey City, New Jersey, Mana Contemporary will host the JCITFF Opening Night Red Carpet Reception on Friday October 16th from 6:00pm to 7:30pm, with Mayor Steven Fulop and other Jersey City and Hudson County dignitaries in attendance.
I will be covering the red carpet, choosing the best dressed, male/female crushes of the night and more!! Time to get your party shoes ready!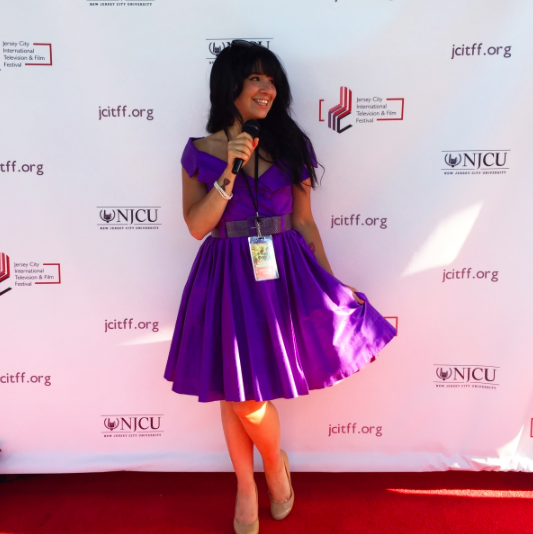 Film Screenings
The majority of film screenings will take place on Saturday, October 17th and Sunday, October 18th.  Feature films The Driver and The Wonderpill and a web series by ChicpeaTV will be included.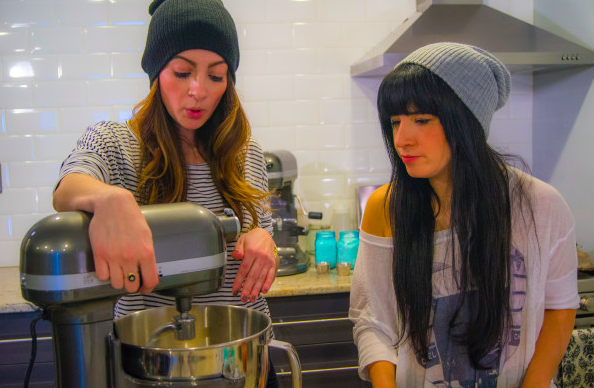 You heard that right!? We are so honored to have been chosen to be part of the JCITFF Indie Web Series Category! We will be showing Episode 2: Baking with Grandma Downtown. The screening will take place Saturday October 17th at 12:00pm at JCMC Museum Theatre #2, 350 Montgomery Street.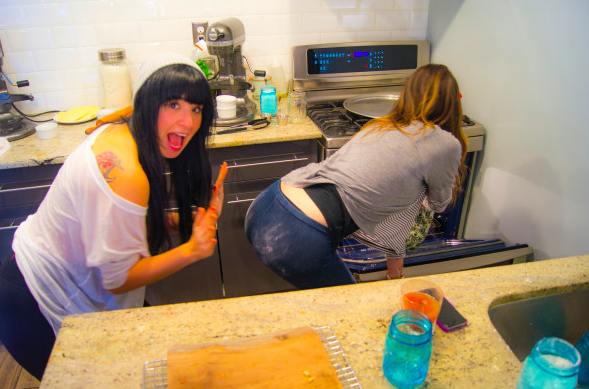 A discussion panel will be held featuring Kris Van Nest, host / producer at thislearning movie and television studio and the KidsTeachDad TV show. A full schedule of activities, dates, times, and locations can be viewed at JCITFF.org as well as on JCITFF social media channels.
The official After party for Saturday's events will take place at Port-O Lounge (286 First Street, Jersey City, NJ) on October 17th beginning at 9:30pm. Attendees will have an opportunity to meet the JCITFF team, the Festival's filmmakers, film industry experts, and like-minded film afficiandos. To stay current, all are encouraged to visit the JCITFF Facebook page at www.facebook.com/JCITFF for more information.
TICKETS
Tickets for all festival activities can be purchased via https://eventsjcitff2015.eventbrite.com.
FREE SHUTTLES TO FREE SCREENINGS ON SUNDAY OCTOBER 18TH
Complimentary shuttle service will be provided between Mana Contemporary and the Grove Street PATH Station, departing every half hour from Grove Street starting at 12:30pm, returning every half hour from Mana starting at 2pm. The last departure from Mana Contemporary to Grove Street will be at 6:00pm. Events and Screenings at Mana Contemporary during this time are free and open to the public.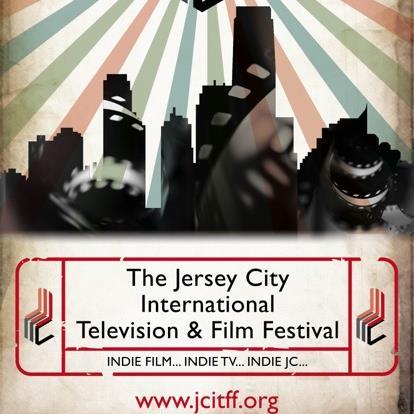 What: Jersey City International Television and Film Festival (JCITFF)
When: October 16-18, 2015 | Red Carpet Opening Night Kick-off Reception (Friday, October 16th from 6:00 pm to 10:00 pm)
Where: Mana Contemporary – 888 Newark Avenue, Jersey City, NJ
See you there!