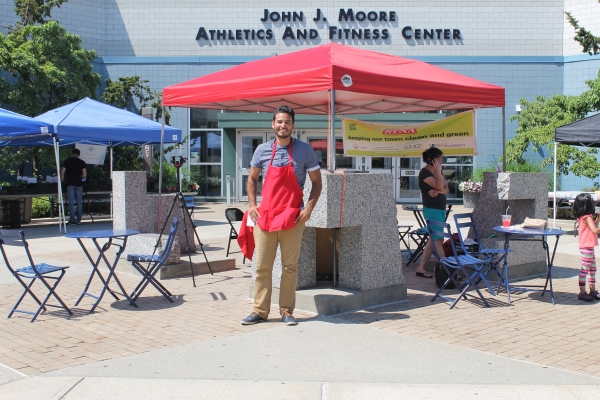 Last Wednesday, Julio Levia a local vendor with Café Presto and volunteer at the RTNA, reached out to invite me to the weekly farmers market at the NJCU John J. Moore Athletic and Fitness Center pavilion. It was a crazy Wednesday but at around 1pm I got hungry and decided what better place to eat lunch then at a local farmers market. As soon as I walked into the pavilion, I knew I stumbled upon a local gem… and then I met Julio. His enthusiasm and excitement about the market made me want to stay and try everything! He is also the most adorable thing ever… those dimples!! #swoon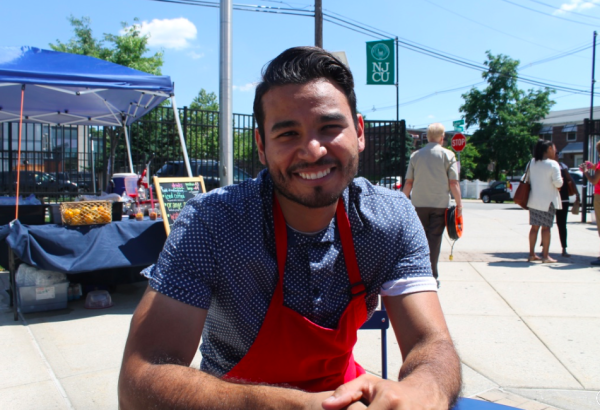 The goal of this market is not just to provide locals with healthy food options but to also give people of the surrounding neighborhoods a place to hang out with the family, listen to live music and meet their neighbors. I loved it and ended up staying there a while to chat with some new friends.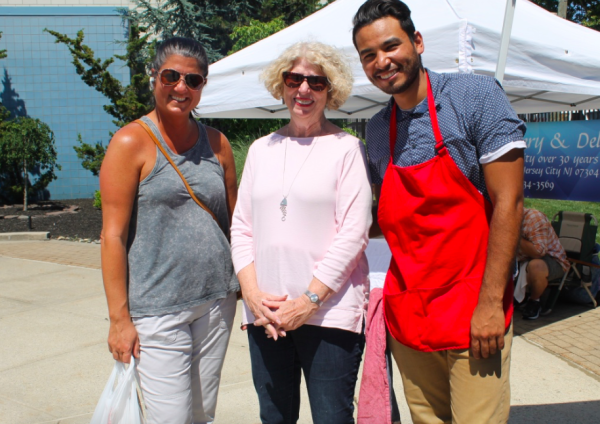 What's your name? My name's Julio Levia.
What do you do?  Here at the farmers market I'm a vendor with Café Presto. I sell waffles that are either filled with Dulce de Leche or Guava and Cream Cheese. I also do refreshing drinks, I do an orange spritzer, with just fresh squeezed oranges, with seltzer and a little bit of agave and a watermelon fresco which is blended with mint and lime and I have ice coffee as well.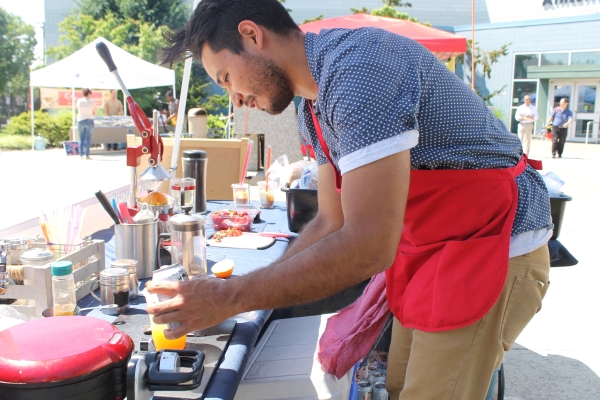 What's your involvement in this market? I'm actually a part of RTNA, Redstone Townhomes Neighborhood Association. I and a small group of volunteers founded the organizations in 2010. Since then we've adopted our local pocket park (Lieutenant Robert P. Grover Memorial Park), we got involved with beautifying the local neighborhood and so the farmers market was just one way we thought we could add to that in this community of Greenville and West Side. We consider ourselves a neighborhood association so we're not just tied to one block, we're looking to better the Greenville and West Side neighborhoods of Jersey City, so basically the west end of Jersey City.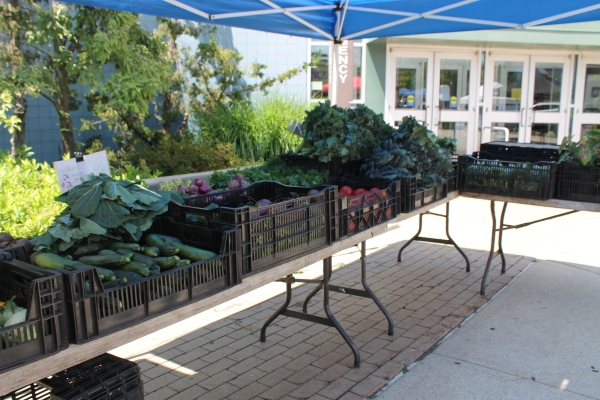 We've done quite a bit of work especially with the park. We were recently featured in an NJ.com article for honoring the two police officers that died in service to Jersey City and we planted the trees in the park in their honor and in honor of the other fallen soldiers from the Afghanistan and Iraq war. And we've done plantings every year ever since we adopted the park to try and keep it beautiful. We've actually collaborated with Snyder High School, across the street from the park, and we've taken a couple of the pieces of student artwork and we've replicated it onto vinyl banners. So it's are on canvas but we've replicated it onto 10ft by 8ft banners, so if you have a chance to swing by the park you'll see RTNA's first outdoor gallery located at Lieutenant Robert P. Grover Park, it's four large-scale banners that are student artwork.
How long has this farmer's market been around? We've been around since last year, so this is our second year. We've had in the last year, O'Lala Empanadas, Elio's Bakery, Gourmet Nuts is new, and myself representing Café Presto, is new this year. I decided to start a business this year, I was actually a part of Rising Tides Capitals a year ago. I said, this might be an opportunity to start something and get my feet wet and see what it's all about. It's been a lot of fun.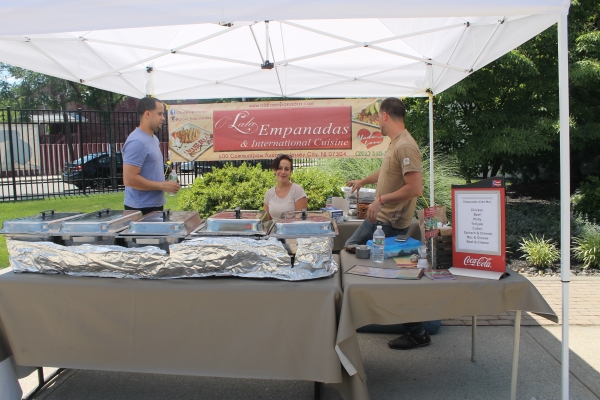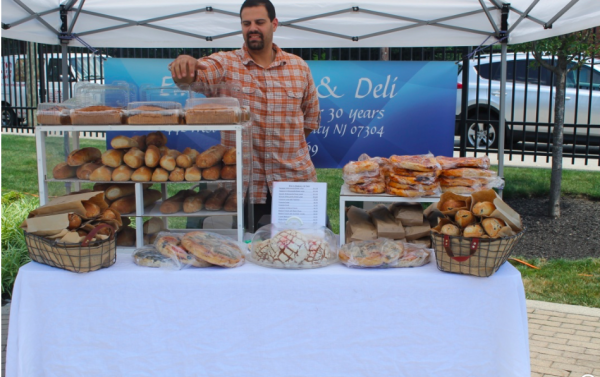 Are you from Jersey City? I grew up right here. My whole life, I've grown up on Culver Avenue.
What's your favorite Jersey City hangout spot? For lunch, I got to Carmine's, and I get myself a chicken parm. That's my favorite lunch spot. It's so good, the Italian food is excellent. For a fine dining experience I got to Laico's. For Pilipino food, I'll go to Blue Ribbon or Grand Apollo, there's a nice mix.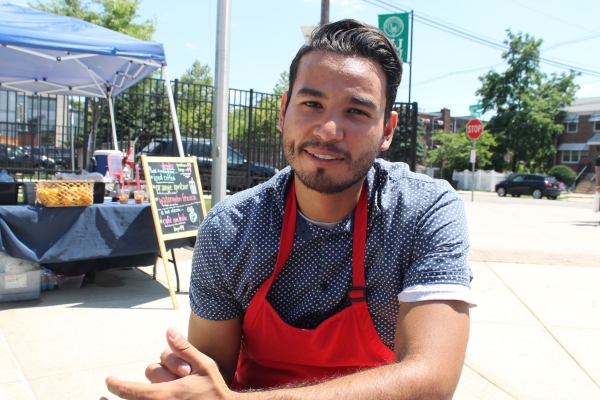 What are your future plan with the market? Where do you see it going? I see it being a venue for not only people to come and shop for produce and prepared foods, but also for people to come together, enjoy live music, enjoy the arts. I would like to bring more art venues here, I'd like to also promote fitness and health, we are in front of the John J. Moore Athletic and Fitness Center and I want to highlight that. I want to bring different fitness activities, maybe have a spinning class or do yoga here on the beautiful lawns that they upkeep so nicely here at NJCU. There's a lot of opportunity to just make this a social gathering and a place where people can come together. I really think the space, the plaza, lends itself to that, 'cause we're all facing each other and you're going around and around in a little circle so you're bound to bump into someone.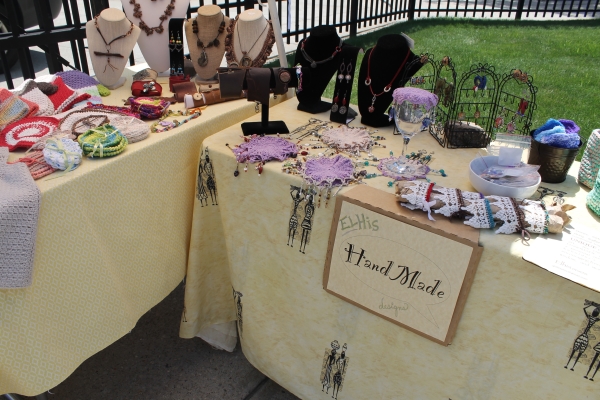 As someone who was born and raised in Jersey City, how do you feel about the changes that have happened in the past couple of years?  I think for the most part, I feel really good about it. You know, I went to Rutgers, New Brunswick for my undergrad and the four short years I was there, every time I would come back to visit, I'd see something new happening, some new building coming up. For the most part, it's been really positive. We'd like to see some new development and some new investment here in our immediate area, in the Greenville and West Side sections of Jersey City. I think that we are on the brink of that change, NJCU is expanding their west campus which is really exciting and the Bayfront Development which is also on the way. So we're excited for the type change that can be.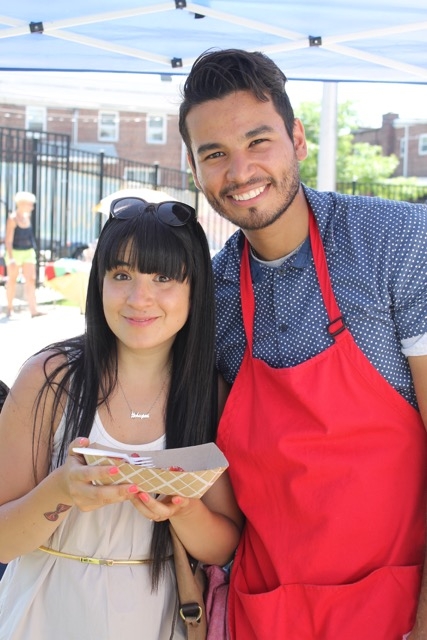 So if people are interested in being vendors who should they reach out to? They should reach out to me.
So when is the farmers market? Every Wednesday from 1pm to 7pm and we're going to be continuing throughout the season until October, if not later.