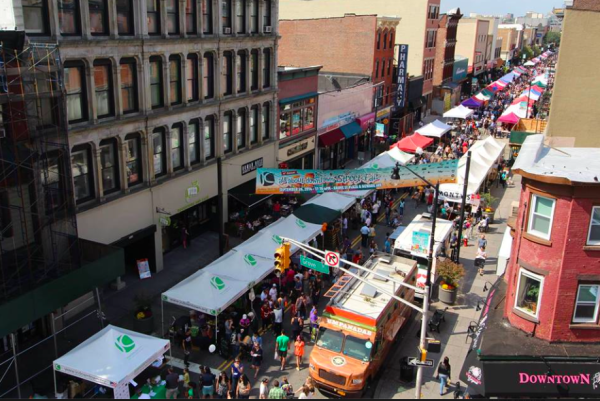 The 5th Annual All About Downtown Street Fair is less then a week away. This is THE biggest event in Jersey City, over 215 vendors will be participating this year and we got the scoop and what to expect!! Food, fun, shopping, beer… what else could you ask for?!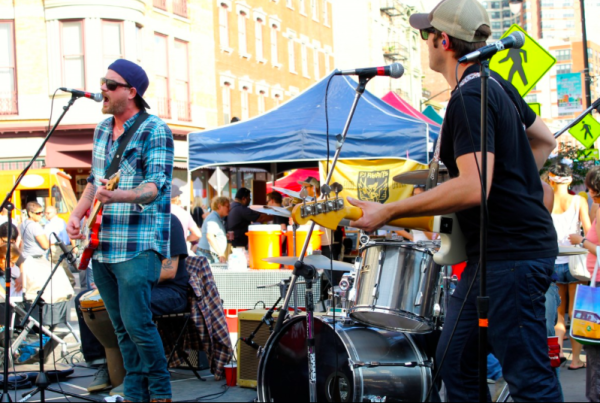 The Street Fair is going down this Saturday, September 19th from 11am-8pm. It's going to be the best day ever! I am exhausted just thinking about it.
Last year, I missed the All About Downtown Street Fair because I was in Israel attending my cousins wedding. I was so upset to miss it so I forced my BFF Kyra to cover the street fair and send me pictures of the whole thing.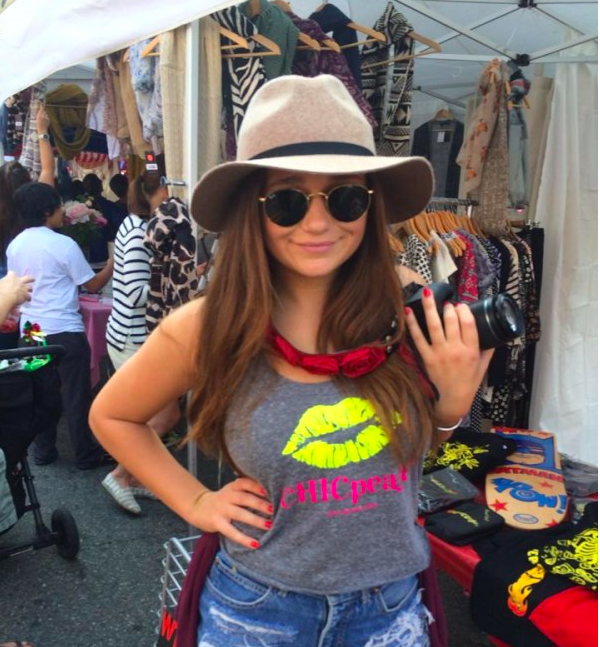 As soon as I got back from my trip I texted Rachel Sieg the Executive Director of the HDSID and told her "Next year, not only am I covering the event, I also want a booth".
Yes. That is happening. More on that in a little bit. First a sneak peak to all the fun! Let's start with everyones favorite…
EATS!
Entertainment
On the Rockit-Docket Stage with Mayor of Fun. Dancing Tony!
12:15 Sensational Country Blues Wonders
 A country blues band straight from Jersey City! I saw them live a few months ago and they are so fun! Grab a burger and come on down!
Get your groove on with June and and the Pusha's, this "magnetic soul funk band" will tear the house down with their dope beats. They are awesome. I will be front and center for this one.
 The perfect way to end the day, local punk band Crazy & The Brains will shut it down with their catchy tunes and energetic performance. I hope they play my favorite tunes "Ice Cream" and "Lindsay Lohan". You must stick around for their set!
Fun for the kids
There will be a whole block dedicated to the little ones! From shopping to Bouncy castles, kiddie swings and more!!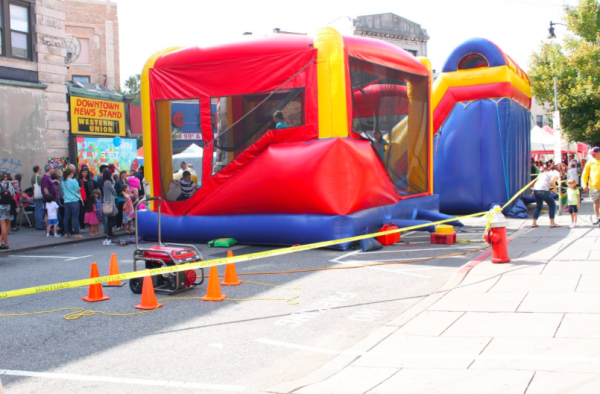 Shopping
Deen Boutique a local fashion vendor and Caviar noir a local jewelry designer are coming together for the street fair to keep us "chic" for the fall season. I recently interviewed girl boss Julie Ramos of Caviar Noir and her pieces are to die for.  I can't wait to check this booth out.
Morlees has been around for over 50 years, and with the colder season upon us we all need to stock up on the necessities! They got the whole family covered, from sneakers to street wear!
I am taking credit for this one. When I interviewed Peter, owner of Prosper a street wear store located in the Journal Square area, I told him he had to get a booth at the street fair! Glad it worked out, and I am so excited to see what they have in store for us.
I've been here 7 times in the last year. That is all I am saying about that. I am going by this booth to on Saturday to talk to them about my next one…. uh oh.
The ChicpeaJC Booth
I am so excited to announce that this year we are going to have our own booth!!! I teamed up with NVRlands productions, a local creative agency to turn our booth into a party in itself. Here are the details…
Step and Repeat
Come on by and get your picture taken on our "red carpet" by one of the ChicpeaJC photographers in front of our backdrop! All the pictures will be posted on the blog the following day. So no weird selfies needed! We will be choosing our best dressed of the day as well! Calling all stylish peeps.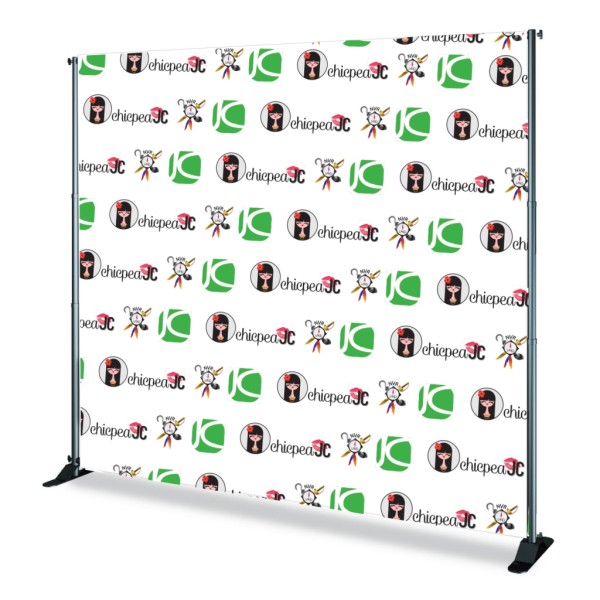 The Street Fair is from 11-8pm which means a charging station is essential. NVRLand productions hooked us up with a fancy charging station. Come by, charge your phone and hang out with us!
I will be in and out of the booth the whole day since I will also be doing a fun video about the Street Fair with NVRland productions! So if you see us, say hello! Maybe we will send you on a fun scavenger hunt!
A lovely team of contributors will be walking around, covering the event and also working in the booth! They will be wearing "ChicpeaJC crew" shirts so be sure to say hello and give them a hug on my behalf. They rock.
Now for the most exciting part…. I teamed up with artist Mr. Mustart to design exclusive t-shirts for men and women. I will be releasing the official design in just a few days, so stay tuned! These t-shirts are limited edition so make sure you get yours before we sell out! I can't wait for you to see it!!
Get your cute outfits, comfy shoes ready, it's on Jersey City! See you all Saturday!
We'd like to thank all of our sponsors for making the "All About Downton" Street Fair possible: Orale Mexican Kitchen, Helen's Pizza, Raval JC, Indiegrove, Verizon FiOS , Gymboree, The Jersey City Independent, Modern Family Dentistry, The Lucky Honeybee, Key Element Learning, The Brunswick School in Downtown Jersey City, BGT Enterprises, GothamWest, The Big Straw NJ, PNC, Koro Koro Rice Ball Cafe, Park & Sixth Restaurant and Bar, Barcade, New Bridge Laundry Free Pick up & Delivery, Liberty Physical Therapy, Jersey City Dentistry, Goldman Sachs, Left Bank Burger Bar, Roman Nose, WORD Jersey City, Jersey City Medical Center, Pole Position Raceway Jersey City, H. Schoenberg, BCB Community Bank, Harborside Sport & Spine, SOUTH HOUSE, Body And Soul Tattoo, theDigest, and Silverman.