Well here we are again….
Terminal of Terror is back for it's 4th year.
A few months ago, I had made a decision to forego this year's event. Planning a Halloween Party in a Historical Terminal in a state park was no easy task. Months and months of preparation! I wouldn't even be able to put into words the amount of time and effort it takes to pull off an event like this.
It's been successful for the most part (knock on wood) with many lessons learned as well as triumphs. When people ask me what a highlight of my career is, I always say, throwing a party for 3K+ people on halloween with no incident was a huge milestone.
Last year, we got rained out. We had to move the whole event to another location. I looked at my partner Hayoner and said "I am not doing it this year".
I wasn't going to. Until he called me up a few days ago and said "I got White Eagle Hall".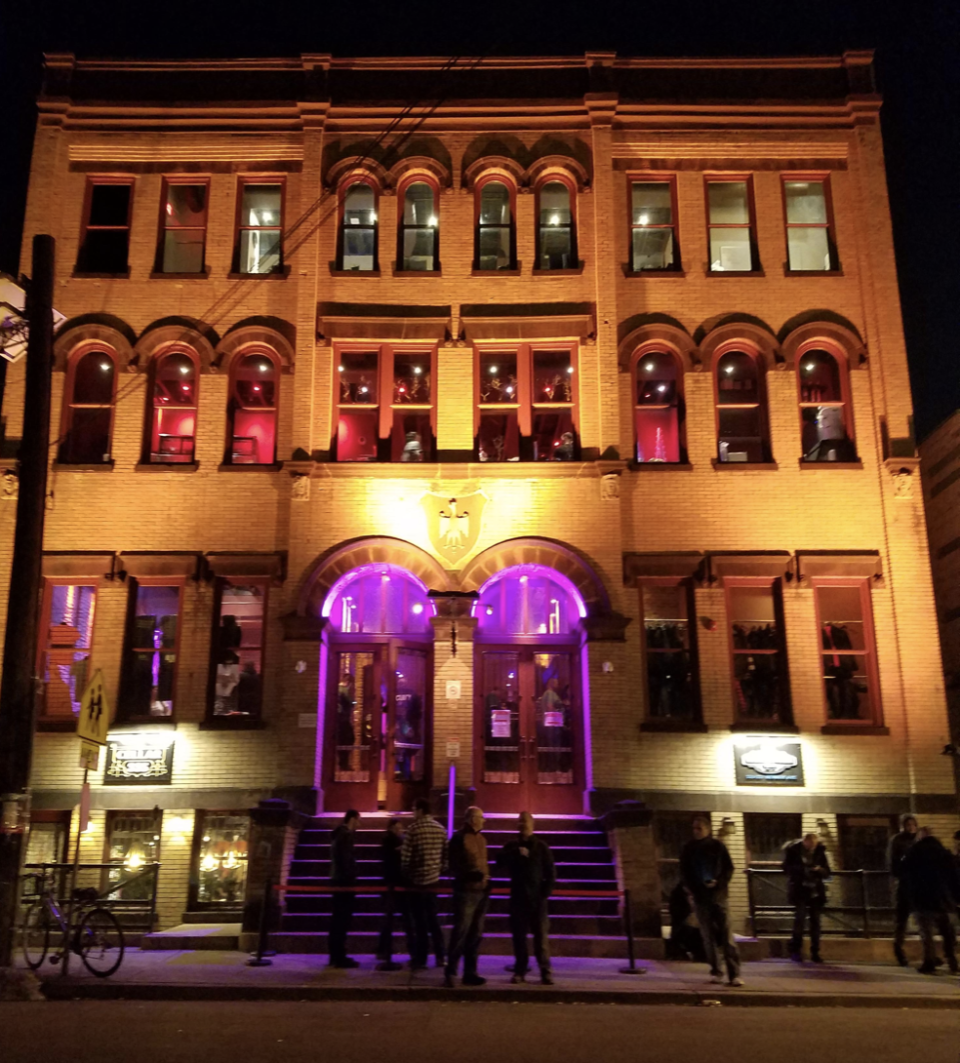 See, I've been dying to throw an event there since they opened. The space is absolutely incredible, and it's covered from the elements, and we also don't need to deal with permits and porto-johns, and extra security, and staffing, and god knows what else…
He also said "Can't do this without you"
I am a good friend. What can I say.
Terminal of Terror 4- "The Next Stop"
ALLLLL ABOARD!!!!
Join us for our 4th mega halloween costume bash on Friday, October 25th as we transform White Eagle Hall into Terminal of Terror 4. Located in a one of a kind venue in downtown Jersey City, this annual bash should make everyone's calender list.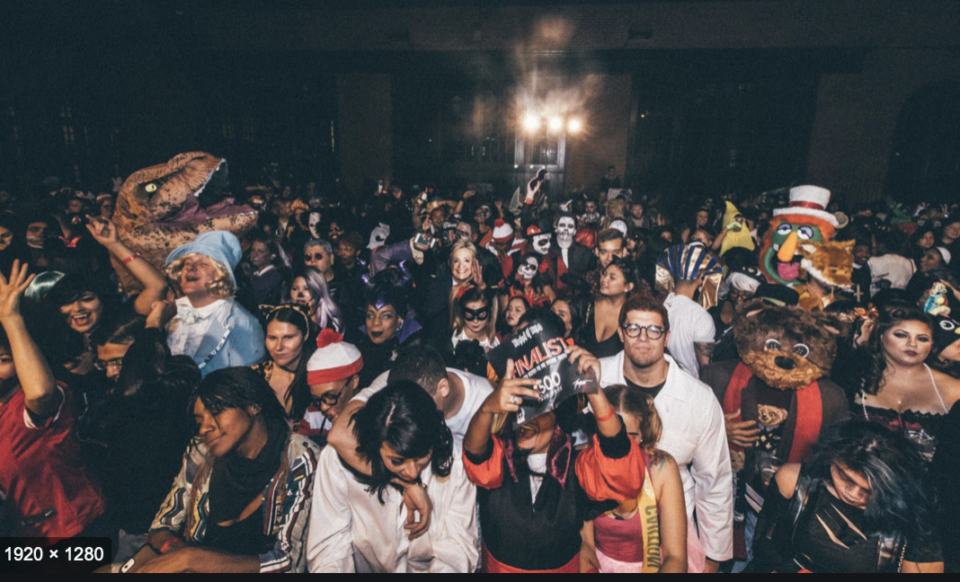 Keeping the same energy and enthusiasm we are taking the party to the middle of the city!
800 expected party goers – all in costumes- ready to party- under one roof!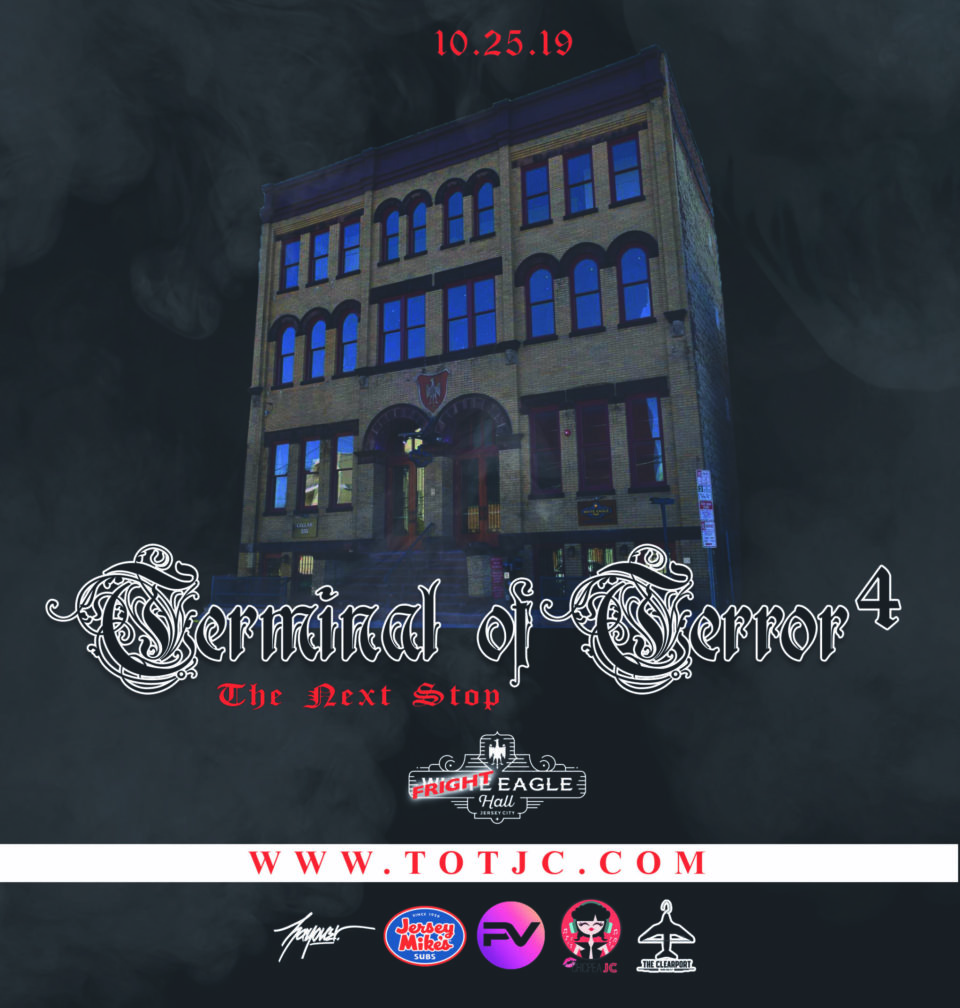 Friday, October 25TH 9PM-3AM @ White Eagle Hall in Jersey City, NJ
MUSIC BY:
DJ ROB CAST
DJ BOBBY B 201
DJ INCREDIBOI
DJ STADIUM STATUS
SPECIAL GUEST: TBA
—————————————-
THIS EVENT IS A CASH BAR!! (NO DRINK MAX LIKE PREVIOUS YEARS)
There will be Food Trucks parked on Newark Ave, giveaways, a Costume Contest with a large cash prize and much more!
Unfortunately, due to the capacity of this venue and timing we will be UNABLE to host SPOOKY TERMINAL (the children's portion of TERMINAL OF TERROR) this year.
MANDATORY $2 COAT CHECK
TERMINAL OF TERROR 4 WILL BE SMALLER THAN PREVIOUS YEARS SO PLEASE RESERVE YOUR TICKETS IN ADVANCE.
TERMINAL OF TERROR 4 will only be ONE NIGHT.
INCREASED GENERAL ADMISSION TICKET PRICES AT EVENT ENTRANCE IF AVAILABLE.
Limited VIP balcony tickets are available.
VIP TICKETS INCLUDE:
ADMISSION
EXPEDITED ENTRY LINE
VIP BALCONY ACCESS
VIP BAR
VIP BATHROOMS
ONE DRINK TICKET
Sorry, no refunds. all sales are final!
For Tickets Go To: https://totjc.com