The Summerfest Concert Series at Liberty State Park is back. On Tuesdays and Sundays, you can hang out on the grass and enjoy performances throughout the night for free!
On Tuesdays from July 11th to September 12th, the free summer shows will be from 6:30 PM to 8:30 PM at the Gardens behind Liberty House Restaurant.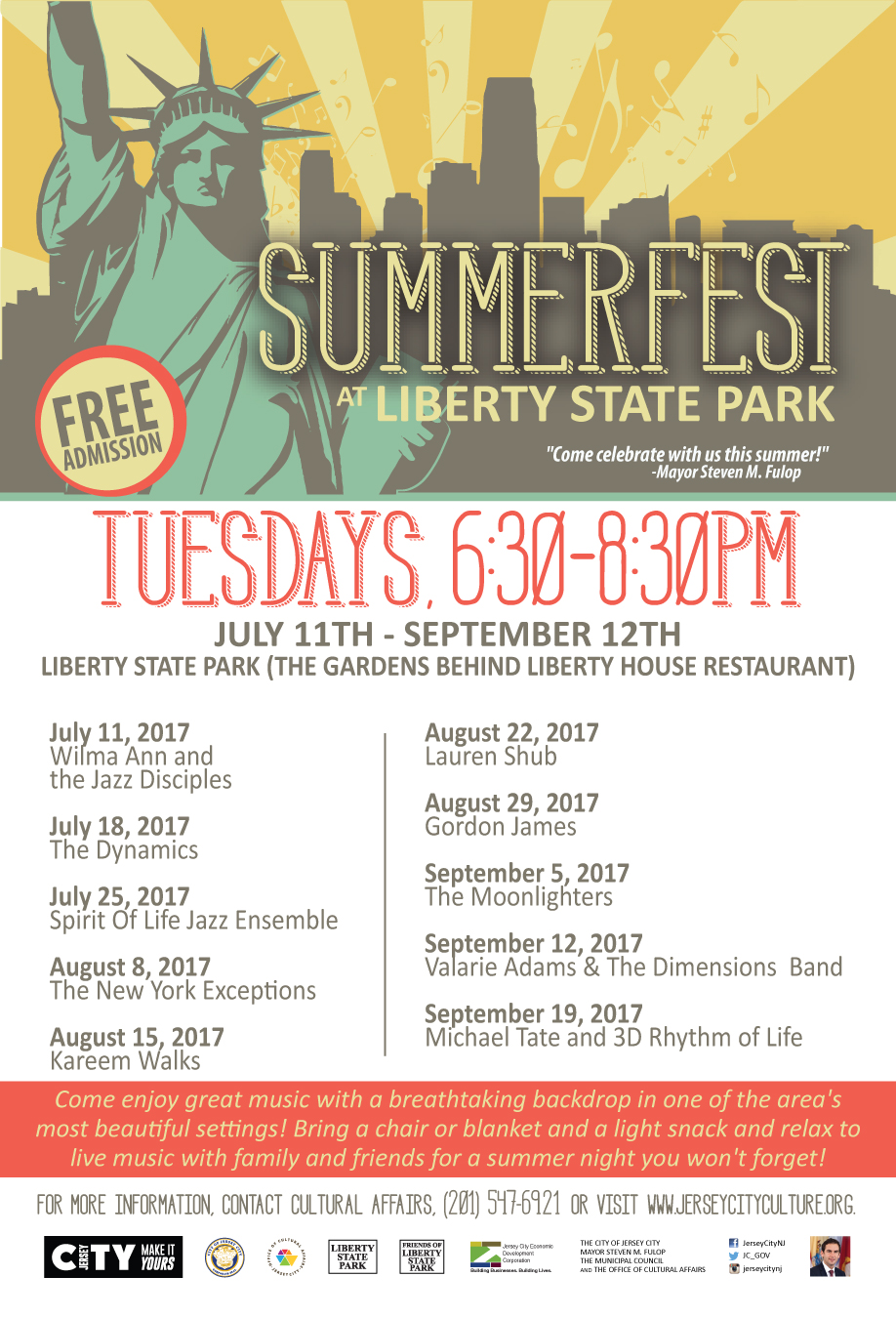 On Sundays from July 9th to August 27th, the free summer shows will be from 5 PM to 7 PM at Liberty State Park.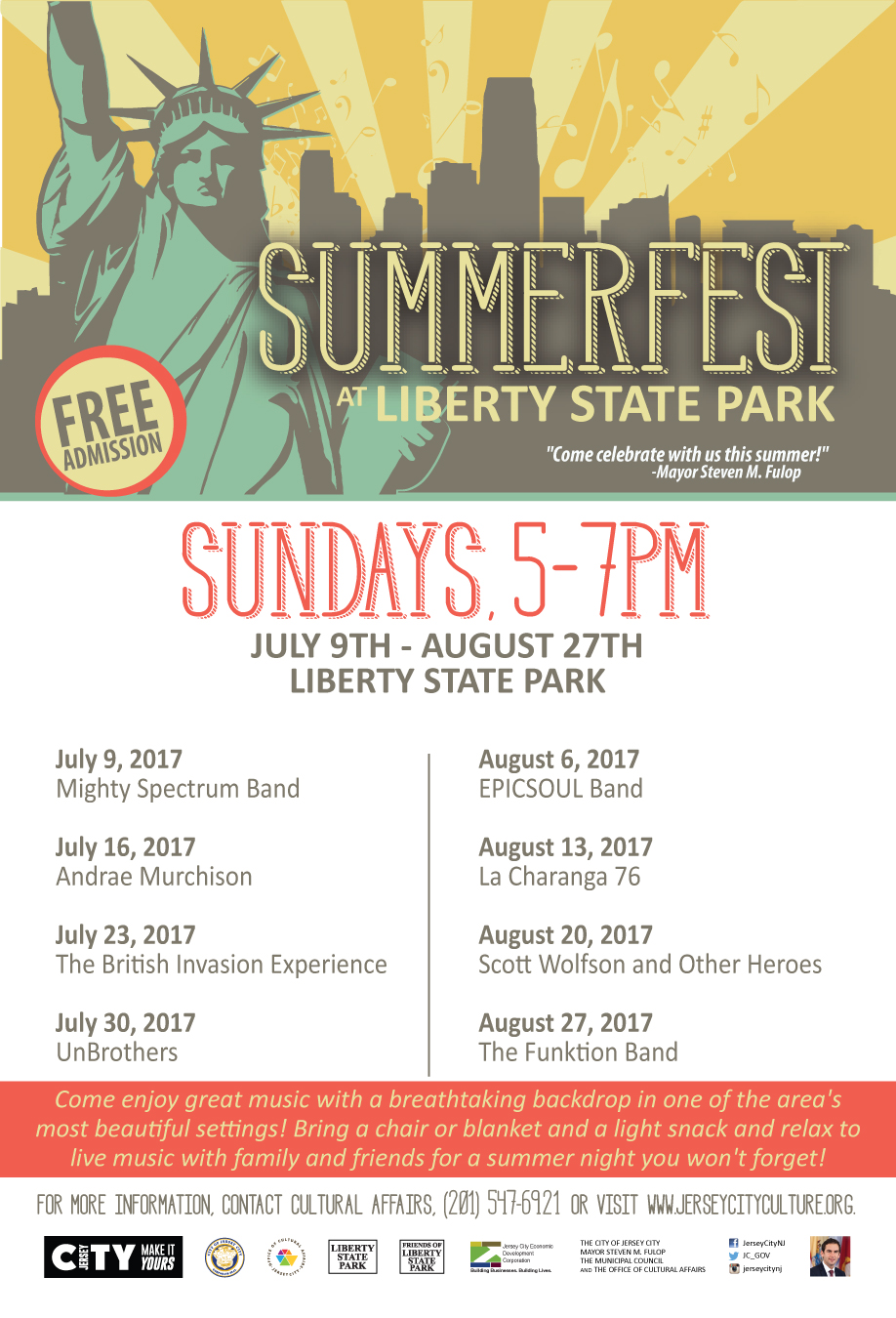 Don't miss out! Check out the scheduled performances, make some plans, and enjoy these free and amazing shows. Visit them on Facebook or libertystatepark.nj.gov for directions and more information on the park!