On December 2nd at White Eagle Hall, join Stop, Drop, and Crawl Jersey City for a bar crawl benefitting the Annual JCFD Toy Drive in memory of Capt. Mark V. Lee. And I'm hosting!
The toy drive benefits thousands of children in Jersey City and their demand is growing every year. The goal is to collect toys in exchange for drink/swag giveaways at registration. Stop, Drop, and Crawl Jersey City will also be donating ticket proceeds and sponsor money to the charity.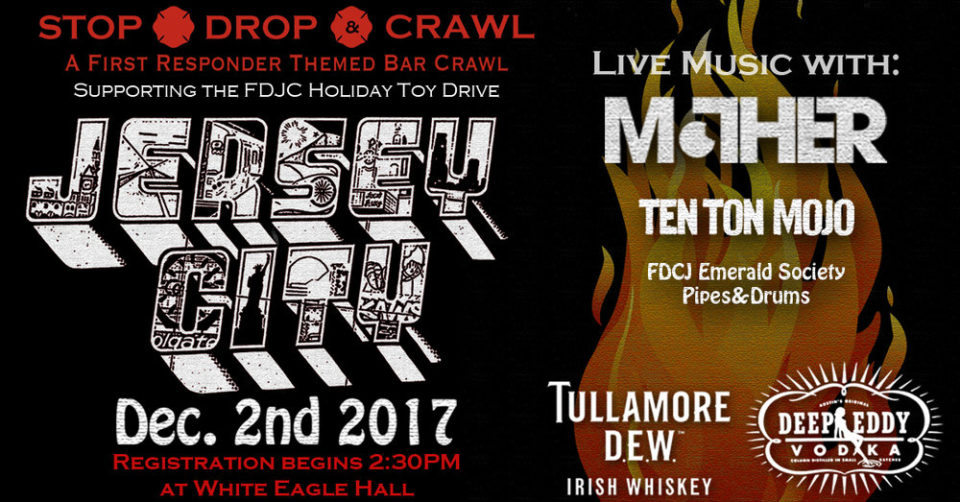 This first responder bar crawl was started in the summer of 2017. The goal is to bring members of the community together for a fun day/night out, while raising awareness and funds for local causes in the civil servant field. Their last event took place in Charleston, SC, and funds were donated to construction of the Charleston 9 Memorial.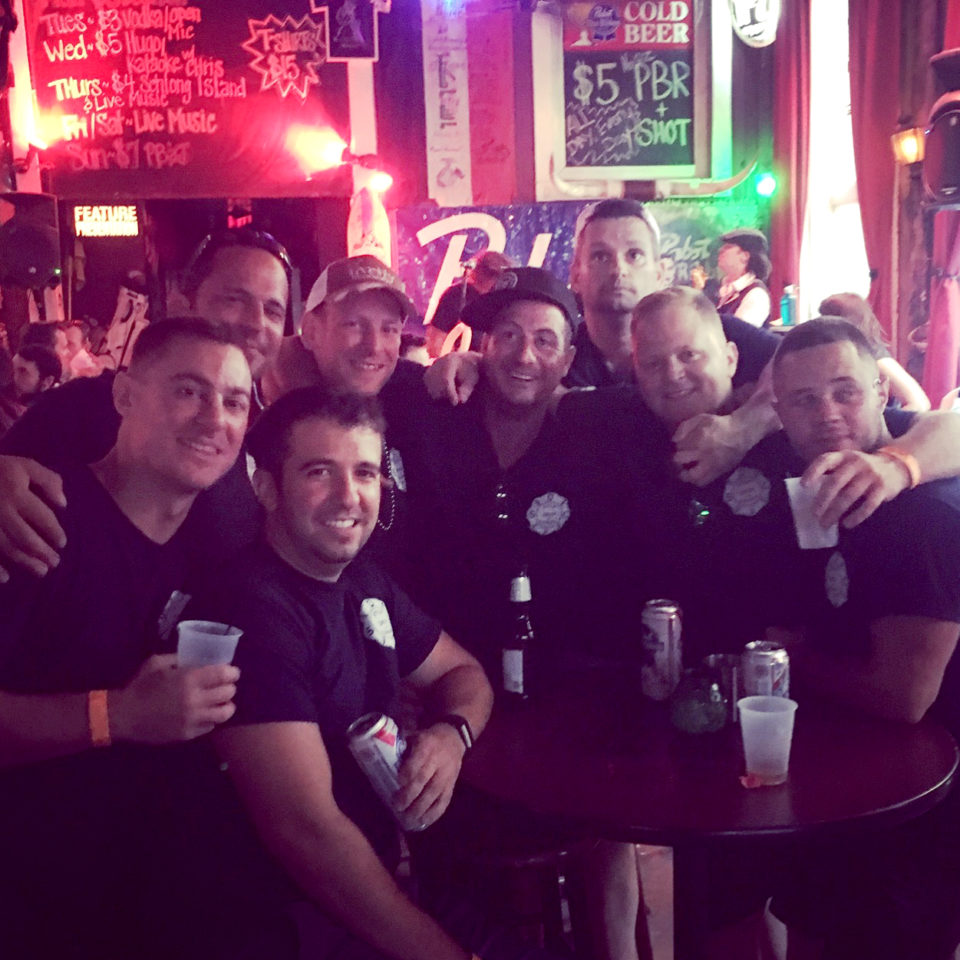 On December 2nd, each participating bar will offer a list of cocktails at a discounted price created by sponsors. This event's participating bars are Healy's Tavern, Pet Shop, and Lucky 7!
Tickets include a crawl wristband, a drawstring bag to fill with giveaways, concert admission, and the opportunity to purchase raffle tickets for various prizes. There will be bar games, a scavenger hunt, and so much more! The bar crawl will culminate in a live music event at White Eagle Hall featuring firefighter-fronted band MoTHER, NYC-based Ten Ton Mojo, and a ceremonial performance by the JCFD Emerald Society Pipes & Drums.
Buy your tickets now – Tickets are $25 for any first responders or military, and $30 for civilians!