Join the NJ 9/11 Memorial Foundation for their Second Annual Empty Sky Memorial 5K Run/Walk on Saturday, September 8th at 10:00 AM!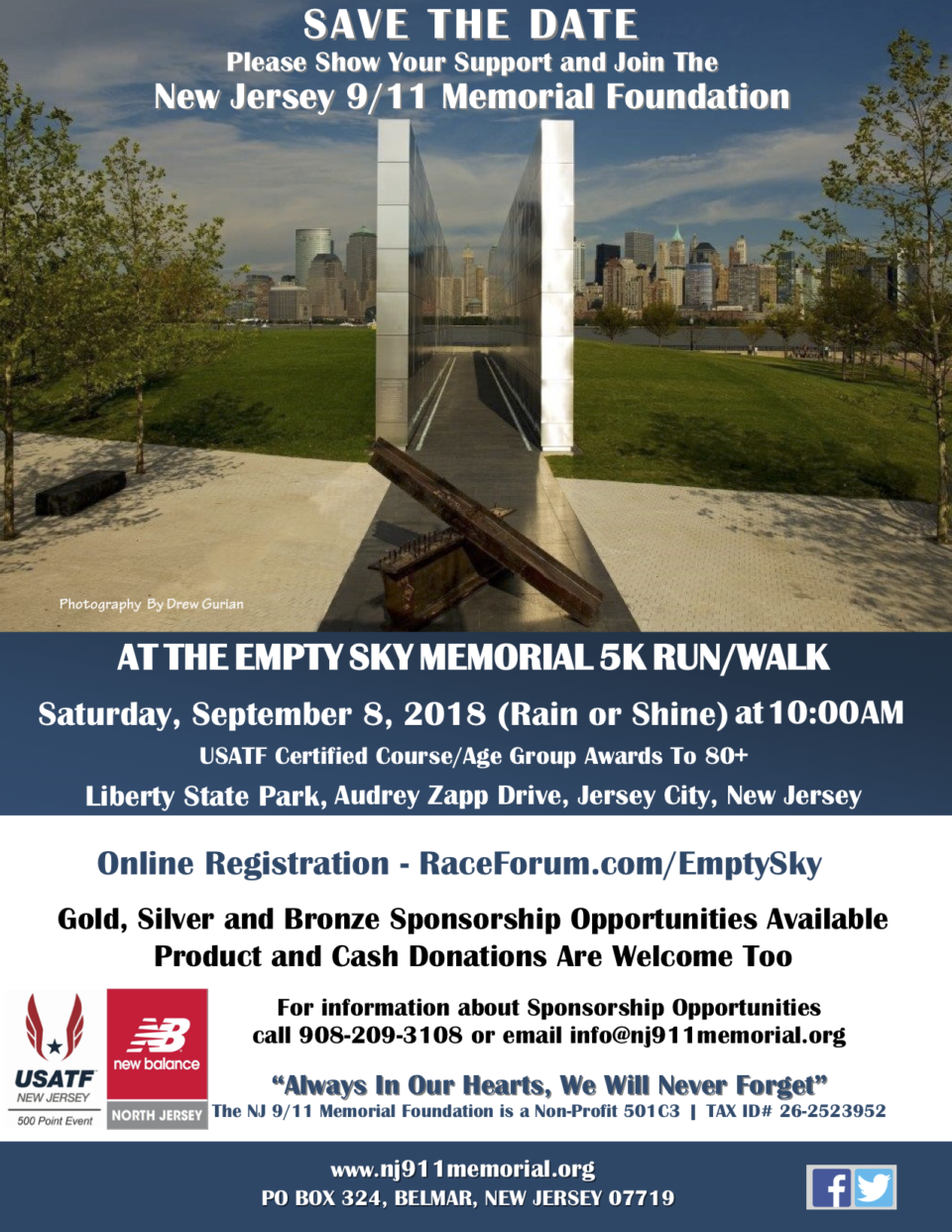 The NJ 9/11 Memorial Foundation is a non-profit organization made up of volunteer NJ 9/11 family members who lost loved ones in the Sept. 11th attacks. It honors the 749 NJ residents who lost their lives on 9/11.
The 5K Run/Walk is a USATF Certified Race at Liberty State Park, starting with a brief Memorial Ceremony and the race will follow. It's rain or shine! Sign up today on raceforum.com/emptysky. If you sign up before September 6th, the registration fee is $30. In person, the fee is $40. Performance T-shirts are guaranteed for those who pre-register!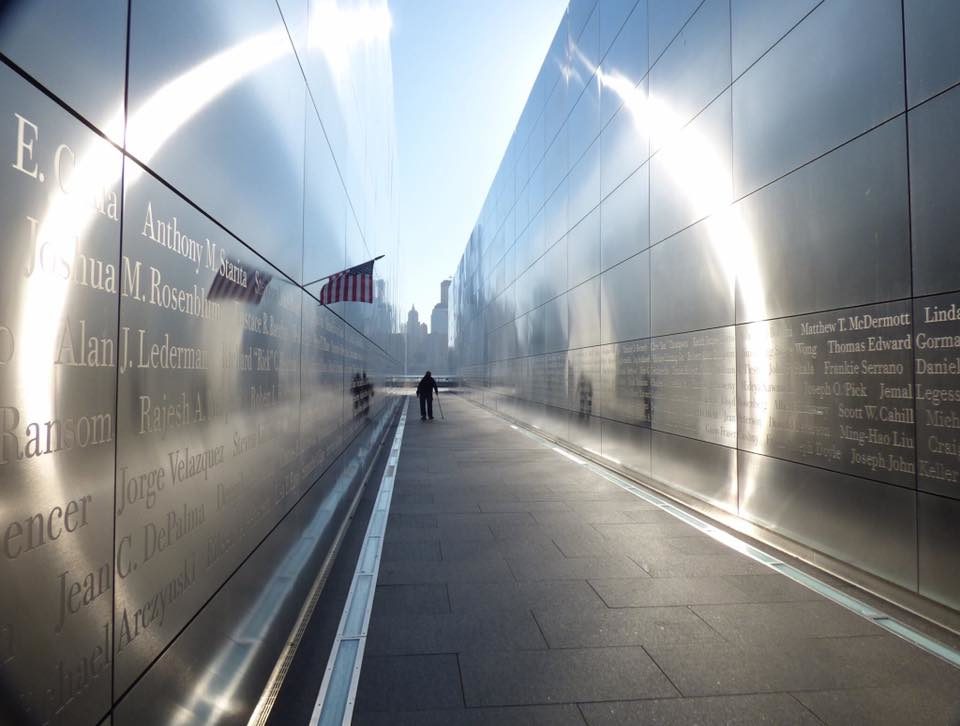 All proceeds raised go towards helping the State with raising funds for the perpetual endowment for the Empty Sky Memorial, its surrounding landscaped areas, and the completion of the outer steel panel walls of the memorial.
You can find more information about the NJ 9/11 Memorial Foundation on nj911memorial.org.