Last week, Work it Out of Hoboken had the pleasure to host the Senior Class of Saint Dominic Academy in Jersey City, NJ. "THE POWER OF GIRLS" was an hour long interactive, mental and physical program, that was presented to the young girls to remind them that as women, we are all on the same team, and that kindness and confidence speaks loudly.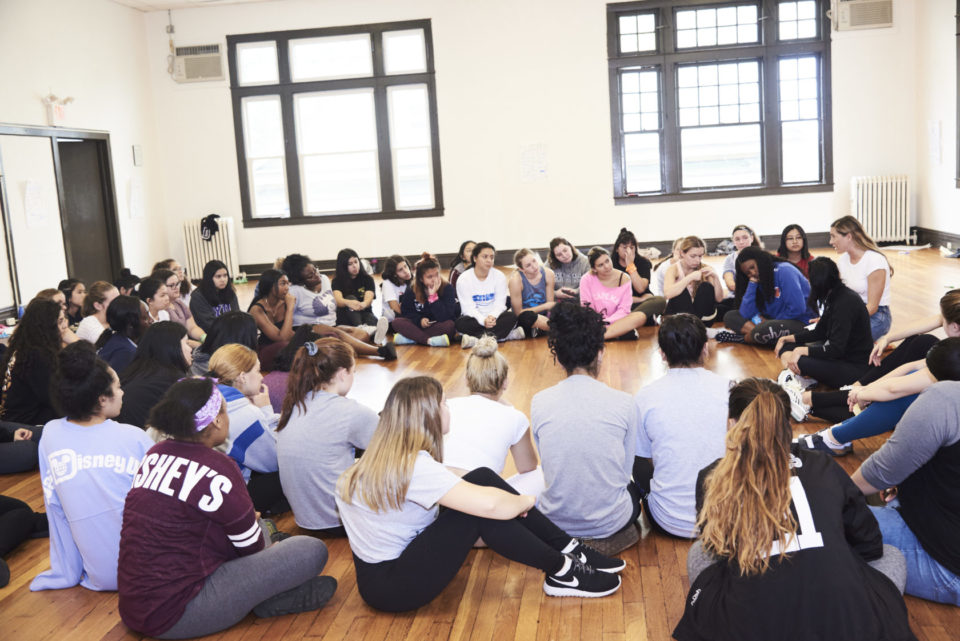 Having a very close relationship and personal connection to the high school, as Founder Noel Fiorentinos and younger sisters Tara and Devon Descalzi, are all alum from the Academy, this program became extra special as the energy began to pick up.
The girls were first taken through a physical movement icebreaker with a combo of a stretch and a cardio-inspired warmup. We then moved onto the fun part! We handed each girl a blindfold and turned up the volume. Lead by J Balvin's iconic hit 'Mi Gente' the girls in a shy, but curious manner, began to dance alongside one another. After 2 or so minutes into the song, we then asked the group of 60 to put on their blindfolds. The curiosity sparked! Cardi B's 'I Like It' blasted through the speakers and the energy exploded. The WiO team watched first hand as every insecurity or doubt went right out the window.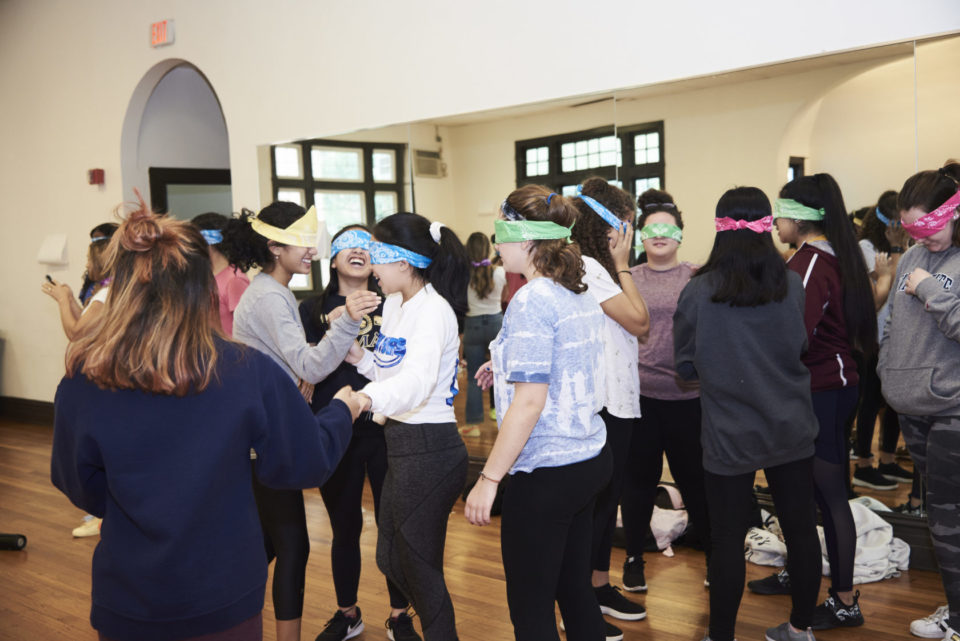 Now having the girls' undivided attention, we moved onto the symbolism of the blindfold off and on. Answers like "FREE," "EMPOWERED," and even "LIT," were written down in the poster boards given to each group. As volunteers explained their emotions/thoughts throughout the exercise, we watch the room nod their heads and light bulbs go off.
It was then time to really challenge their minds! Each group was given an iconic term and asked to create a word web. 'FEMINISM,' 'WOMEN,' 'KIM KARDASHIAN,' 'SELF-LOVE, and most controversial- 'DONALD TRUMP.' As the exercise was being done, we watched their puzzled, but determined faces head over to each term and jot down their thoughts. All of us- including Tara, Noel, Devon and Melany went to each group and gauged their thought process when writing their word down. The impact of pop culture and their advance thinking was mind blowing!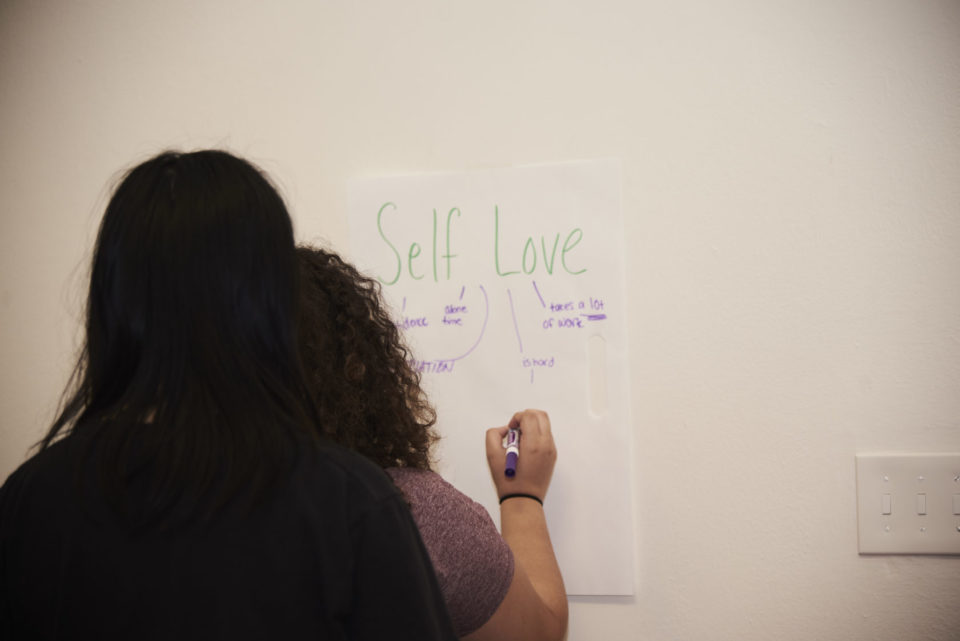 Finally, the program began to wrap up and it was time for a 'shared experiences' moment. Due to Tara, Noel and Devon having such a close connection to SDA, the itinerary went on with three individual stories from the sisters that will help the girls further connect with 'The Power of Girls.' The core focus of the stories were to speak on a moment where the three girls helped empower themselves and others through standing up above the rest in a situation.
This was a core moment as being high school seniors, the girls of SDA face daily challenges of peer pressure and the notion of having to conform with popular opinion, rather than standing up with unique beliefs.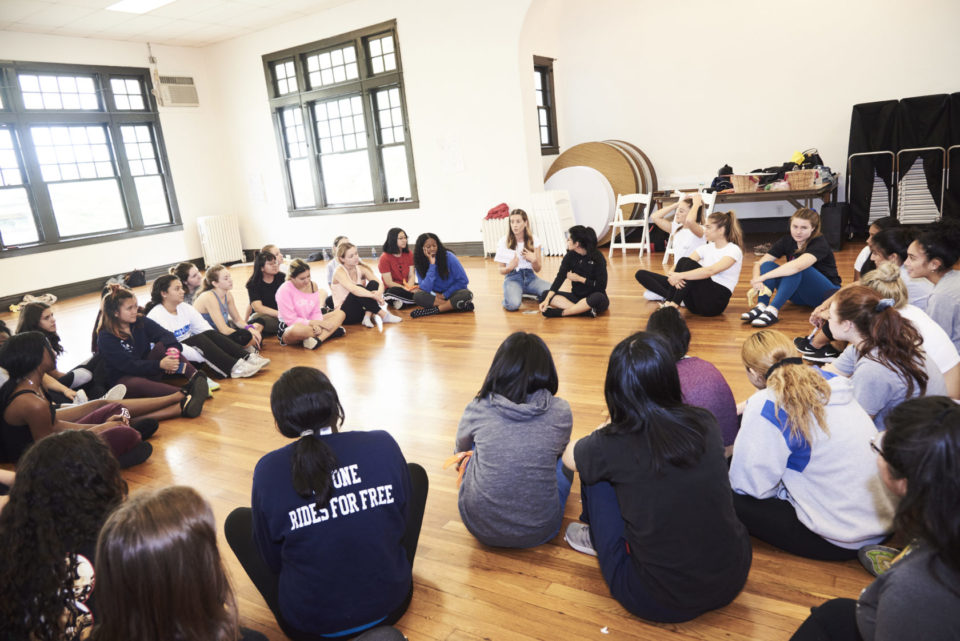 As the stories went on, we then introduced our Female Guest Speaker- Jersey City fellow blogger and feminist, Lynn Hazan of ChicPea JC. As the girls began to recognize the familiar, they paid close attention to Lynn's story on her everyday battle of sticking to her unique voice and continuously not falling into a cookie cutter persona.
The floor then opened up for questions and the girls of SDA brought up powerful points such as "How did you gain so much confidence?" and also told similar stories to the ones of Devon, Tara and Noel.
Overall, the day was filled with power, personality and lessons to bring home. Noel's core mission with the program was to show the girls that they can truly become anything they put their minds to and in doing so, they should be uplifting one another in chasing those dreams.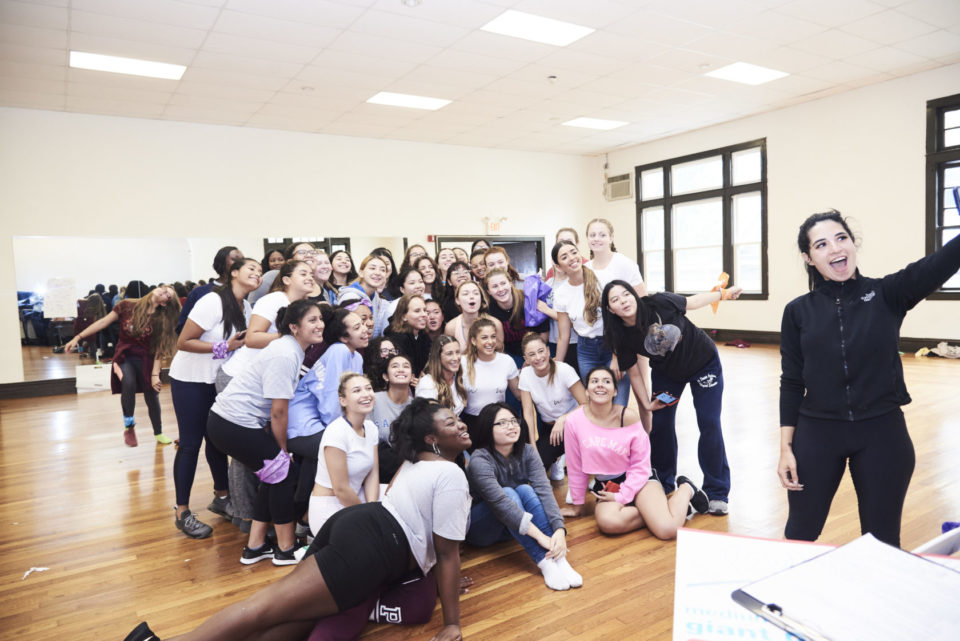 Work it Out is forever grateful to give back to the community and have opportunities like these where a direct impact is made! Thank you to the SDA staff, the SDA Senior Class and ChicPea JC for being a part of it!