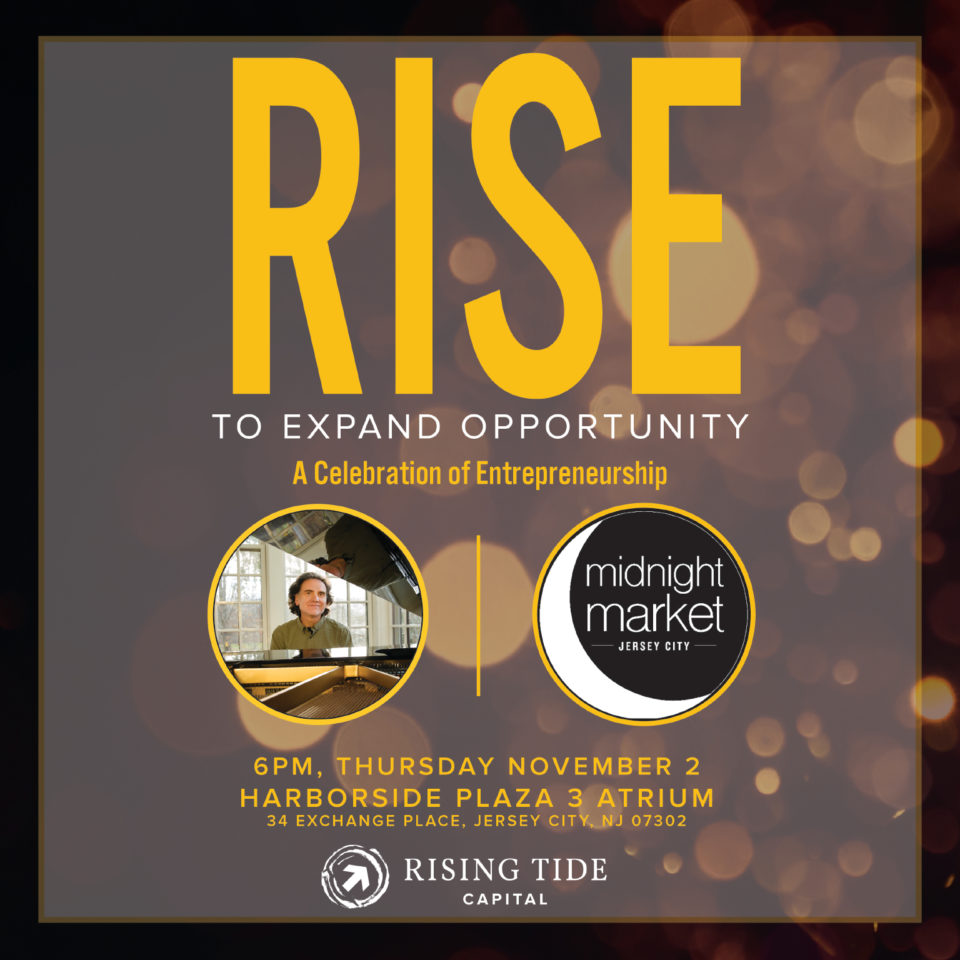 Join Rising Tide on November 2nd for RISE to Expand Opportunity, a celebration of community and entrepreneurship that supports Rising Tide Capital's year-round programs.
From 6:00 PM to 10:00 PM, guests can expect a special Midnight Market festival at Rise to Expand Opportunity, featuring your choice of food from up to 9 food vendors, an open bar, and an awesome DJ making her debut in New Jersey, DJ Jasmine Solano. The event also features about 26 small local businesses, including 16 graduates of Rising Tide's Community Business Academy. It's an event created by entrepreneurs to celebrate entrepreneurship.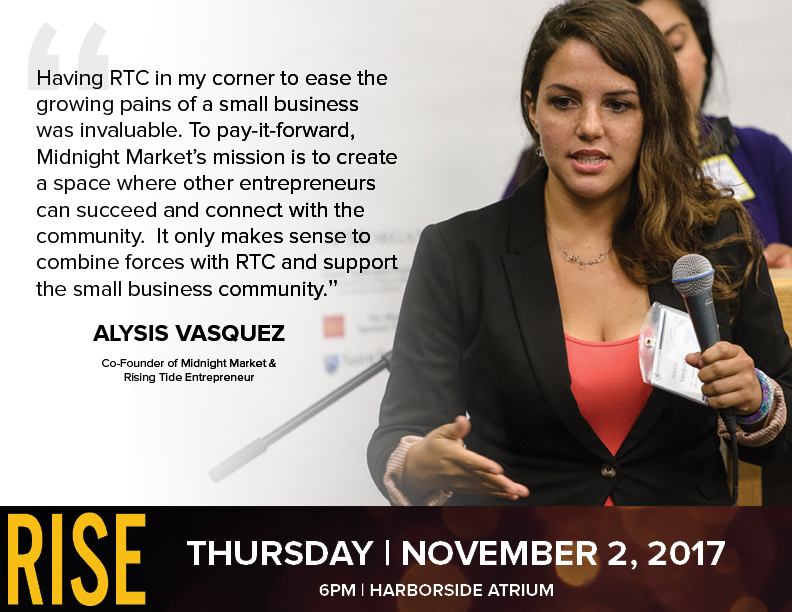 If you're an entrepreneur, don't miss out on this event happening at the Harborside Plaza 3 Atrium located at 34 Exchange Place here in Jersey City! It's conveniently located with multiple options for transportation, whether you want to take the train or bus to the event.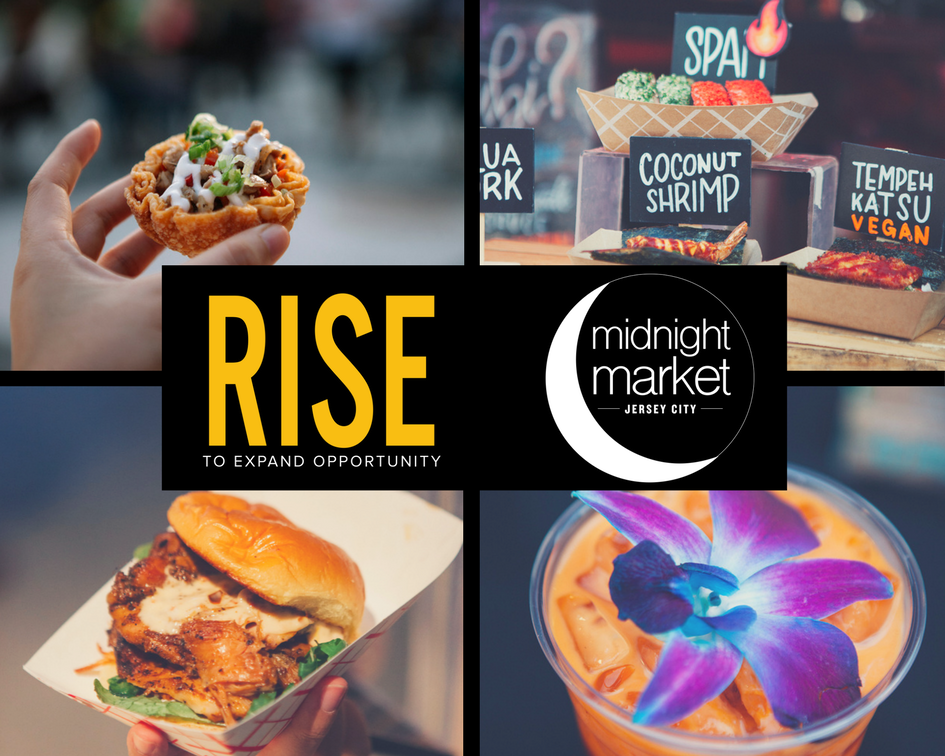 Tickets to the festival are $75, but if you use the coupon code chicpea on the "Midnight Market Festival Ticket Only" option, you can purchase as many $49 tickets as you'd like to the event until November 1st!