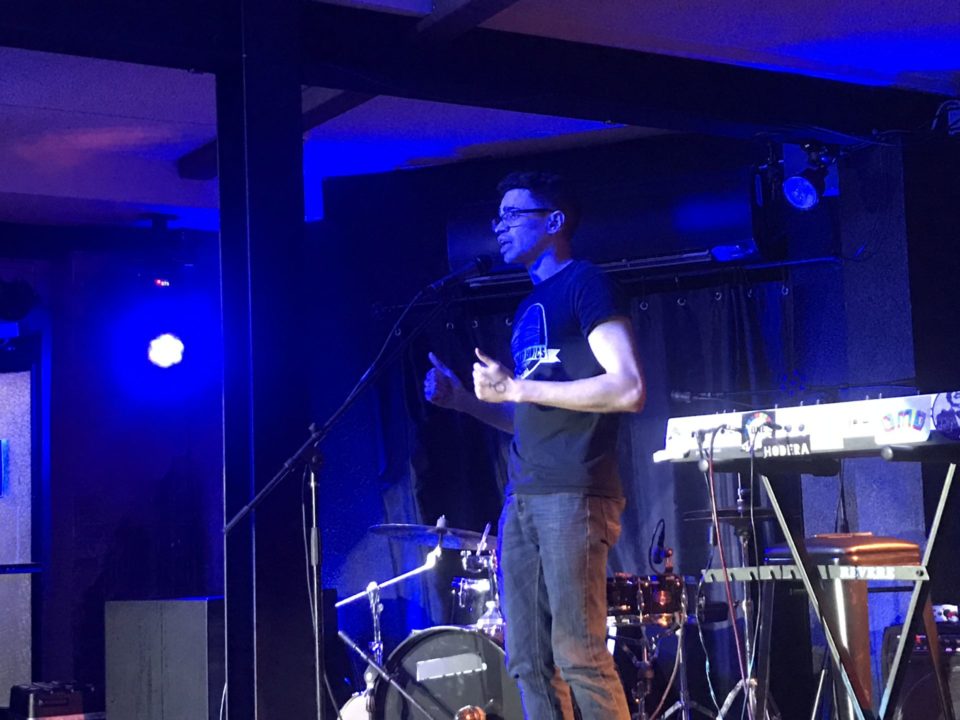 Last Friday, May 26th, I decided I'd go to Party for Planned Parenthood, and I'm glad I did. It ended up being a wonderful night of music, community, and social activism.
Organized by Jersey City's David Acosta and Christine Colonnese of Pyrrhic Productions, Party for Planned Parenthood brought together over 100 people to an awesome lineup of  female powered rock bands and vendors, all to raise money to help Planned Parenthood support women's rights and health in the US.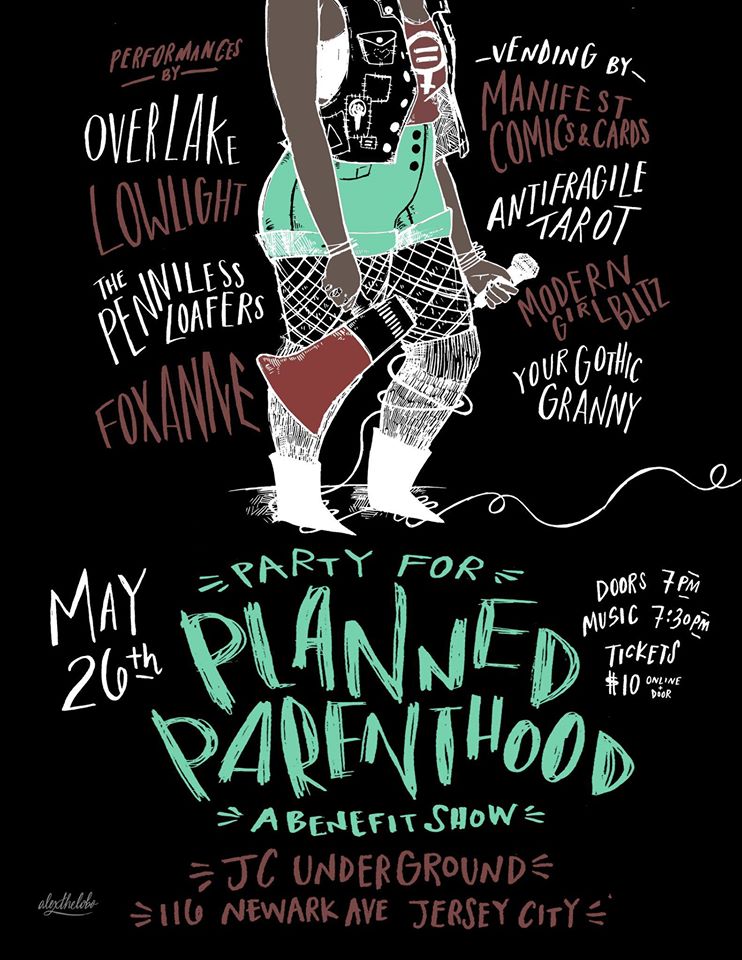 The Venue – JC Underground
I hadn't heard of JC Underground before, which was surprising given the prime location of this awesome space. Located at 116 Newark Ave, it's only a block away from the Grove Street Path. Like the name suggests, it's actually a hidden basement – just look for the staircase leading down under the JC Underground sign. But to describe it as a basement doesn't do it justice. It's wonderfully intimate, modern and spacious venue with a sleek bar and table space. And with their house drum kit and sound system, expect them to have lots more shows. With its low, well lit, and welcoming stage, it's an ideal venue for bands and singer/songwriters.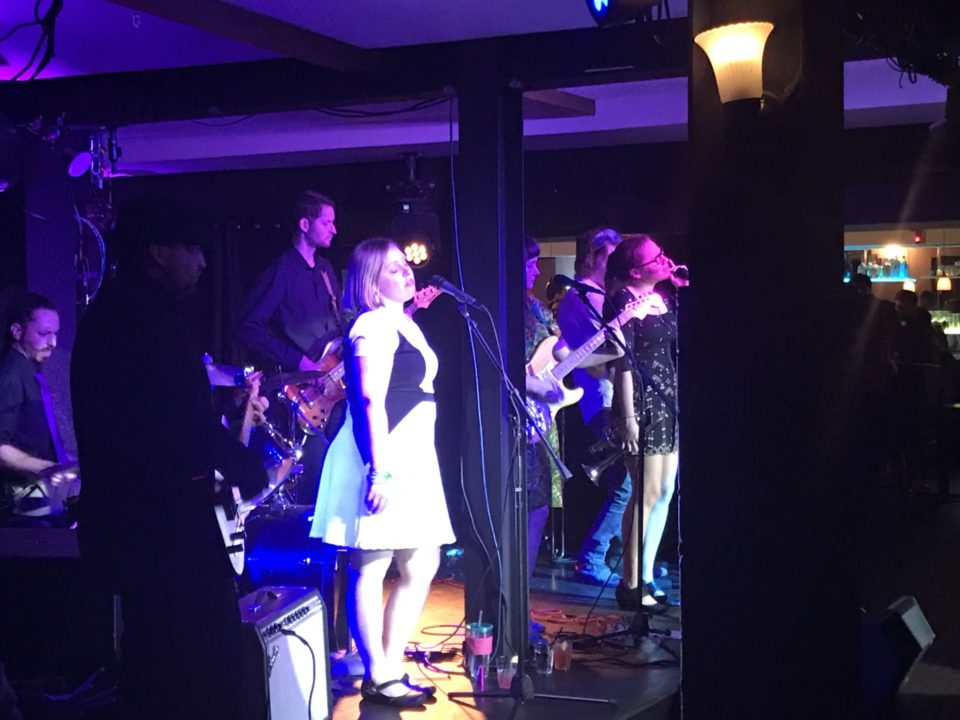 The Bands
Foxanne – 3-piece NYC based band Foxanne kicked off the night with their powerful yet sweet indie rock sound. It only took 30 seconds for me to be completely entranced by the vibrant 3 part harmonies led by Foxanne's eclectically graceful vocals. More about them at their website, foxanne-music.com. (recommended listening: 'Queen of the Lost Boys')
The Penniless Loafers – the 8 piece ska band straight out of Jersey City followed up Foxanne with their high energy female harmonies, jumping rhythm section, and horns that would come in at the best times. If Foxanne had me swooning with my eyes closed, The Penniless Loafers had me (and the rest of the audience) dancing, laughing, and borderline swashbuckling. More about their fun live shows over at facebook.com/ThePennilessLoafers. (recommended listening: 'Sometimes')
Lowlight – Asbury Park's Lowlight was third to take the stage with a refreshing folk/alternative rock experience. Their folky vocals and melancholy songs mixed with some enthusiastically stellar guitars, bass, and drums made for a quality listening experience. Think gentle head bopping while grinning ear to ear. More about them over at facebook.com/lowlightnj (recommended listening: 'Where Do We Go From Here')
Overlake – The final band to take the stage, Jersey City's Overlake ended the night with their long, whispering male and female vocals fraught with shimmering guitars and crashing drum hits. Their massive rock sound gave an epic ending to the night. More about Overlake over at overlakemusic.com. (recommended listening, 'You Don't Know Me')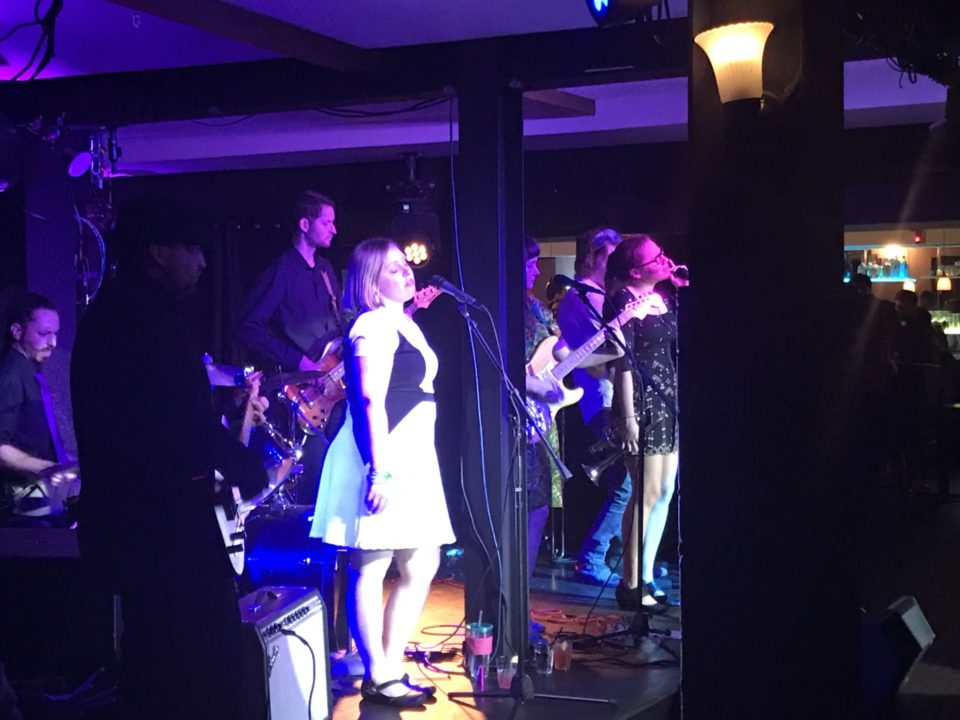 The Vendors
In between sets I was sure to check out the vendors who contributed their business to the show. Manifest Comics and Cards was there giving away free, female hero themed, comic books. Antifragile Tarot was there reading cards for curious concert goers. Modern Girl Blitz offered charming feminist apparel and accessories. Your Gothic Granny had a great selection of old style handcrafted embroideries with quirky modern themes.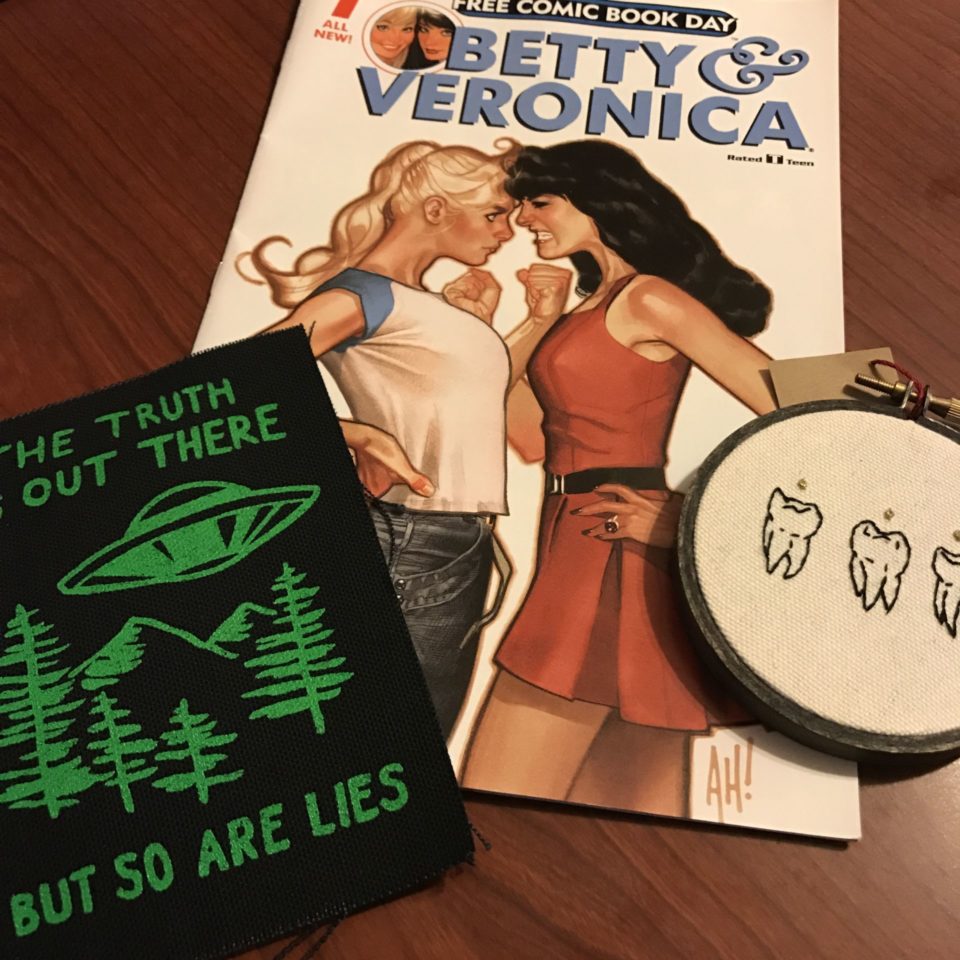 At the end of the night, Pyrrhic Productions was able to raise over $1100 for Planned Parenthood with the combined donations of attendees and bands alike. I'm so happy I got to be there, and I wasn't the only one. You could see it in everyone. The bands all stood up to support each other. The vendors were happy to have to offer what they have. Everyone was ecstatic to be there, and happy to be a part of something good. To quote David Acosta, the show organizer, "At the end of the day, all you need to get something done is people who give af."
Pyrrhic Productions is looking to throw their next show sometime in August to support the LGBTQ community, and I'll definitely be there. Be sure to keep up with them and future shows by following their page, facebook.com/pyrrhicproductions.