ChicpeaJC has teamed up with Have A Night JC to find Jersey City's best mixologist! Over the course of 4 weeks, some of your favorite JC bartenders will be putting together some interesting and tasty concoctions, but there's a catch – there'll be mystery ingredients added to the mix! This competition is no joke. The mixologist who wins the final event on March 15th will take home $2,000 – cash!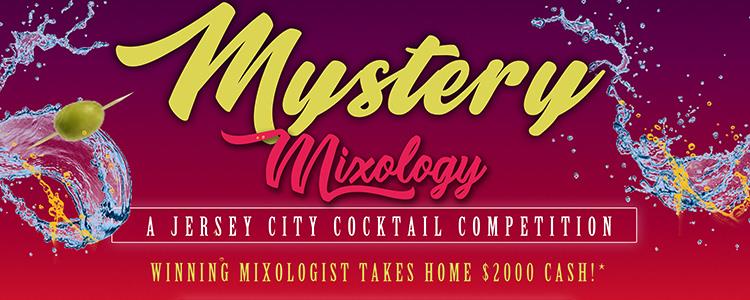 Here's how it'll go down:
For each round, the mixologists have to use specific mystery ingredients, along with any additional ingredients they would like to use.
In Round 1, each Mixologist will have 5 minutes to make three of the same cocktail – 1 for each judge. Then they'll present and explain the drinks while the judges score the drinks.
In Round 2, the Mixologists will have 5 minutes to create a different cocktail with new mystery ingredients. The Mixologist with the highest combined score will move on to the Finals on March 15th at Hudson Hall.
It's all about creativity, and there'll be some incredible flavors being mixed together for the ultimate flavorful cocktails. RSVP for free now to enjoy cocktail specials and check out the competition! Space is limited.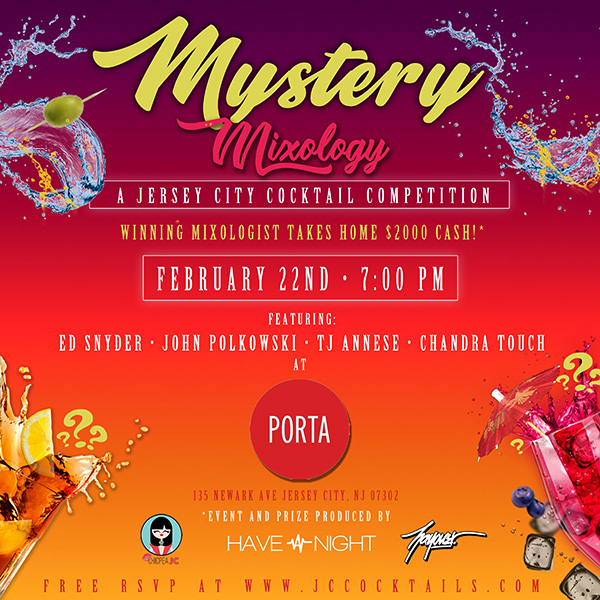 The first event is on February 22 at Porta, featuring Ed Snyder of Ed & Mary's, John Polkowski of Gringo's, TJ Annese of Ani Ramen, and Chandra Touch of Porta. The next events are March 1st at The Hutton, March 8th at Talde, and the Finals are on March 15th at Hudson Hall. Join us! Check out jccocktails.com to RSVP.