4 f-ing years. I can't believe we made it this far. Every year we celebrate surviving another year with a huge event! We've had fashion shows, vendors, performances, live art and so much more.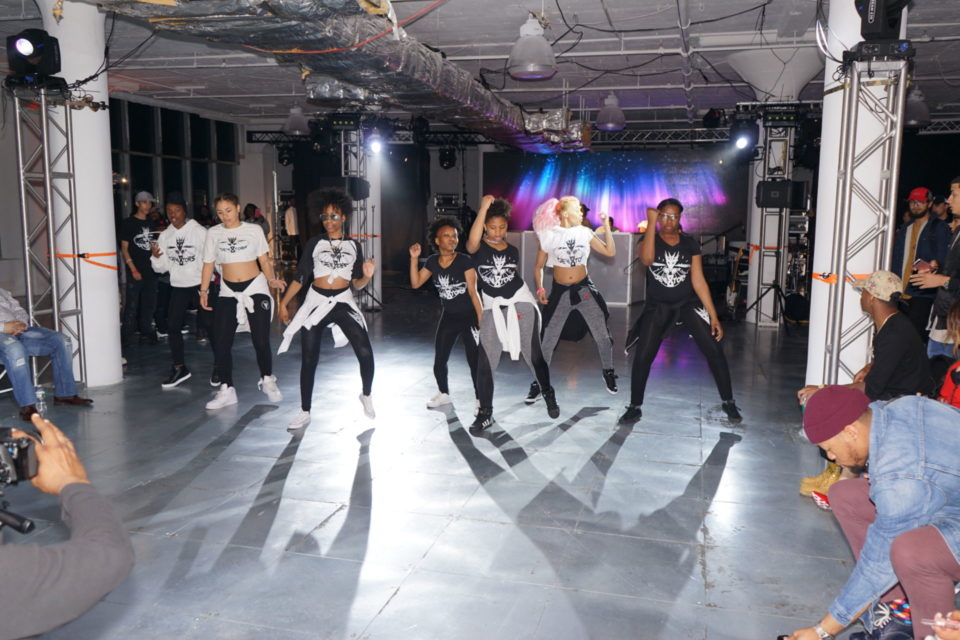 I didn't really want to do anything this year but decided last minute that I wanted to just have a fun party, nothing crazy, to celebrate ChicpeaJC going from her baby years to toddlerhood. We are only getting started.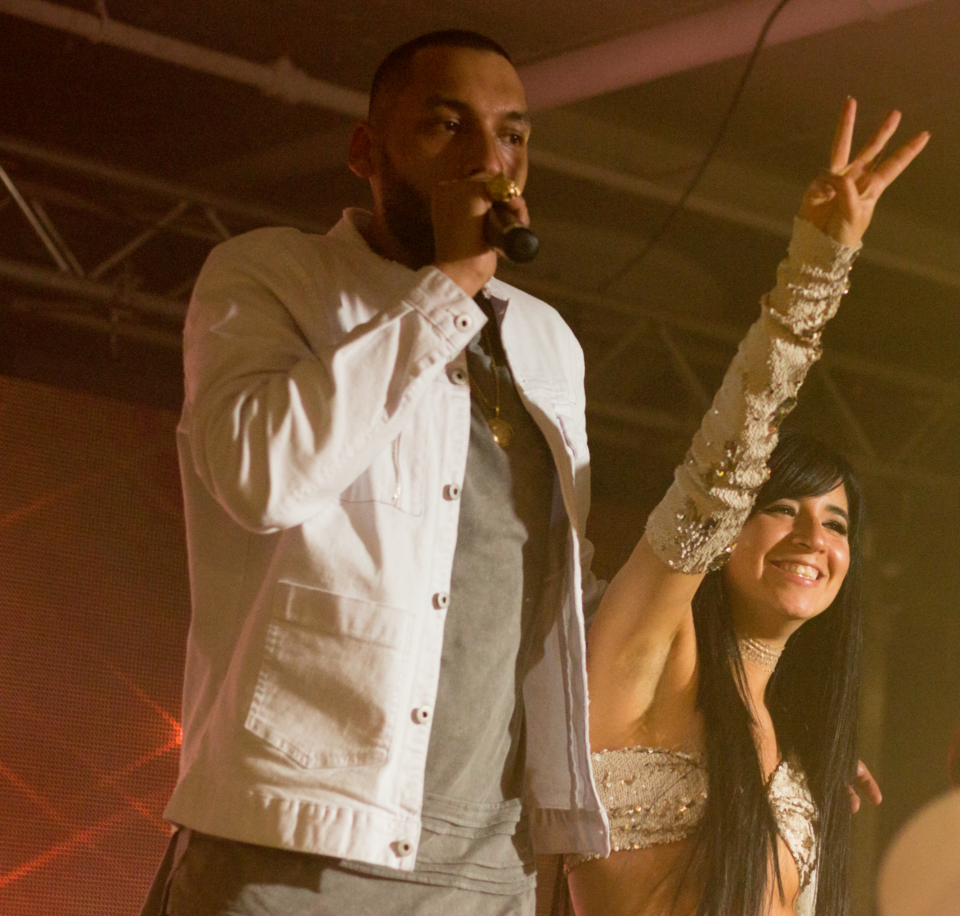 This event also marks another milestone, Content Creators Academy Turning 1. A year ago, I founded a non profit youth mentorship program for youth interested in digital media and content creation. We have 8 bright teens currently in the program and I am extremely proud of their growth. I'm excited to keep this non profit going. For more information on how you can get involved, visit CCAJC.org!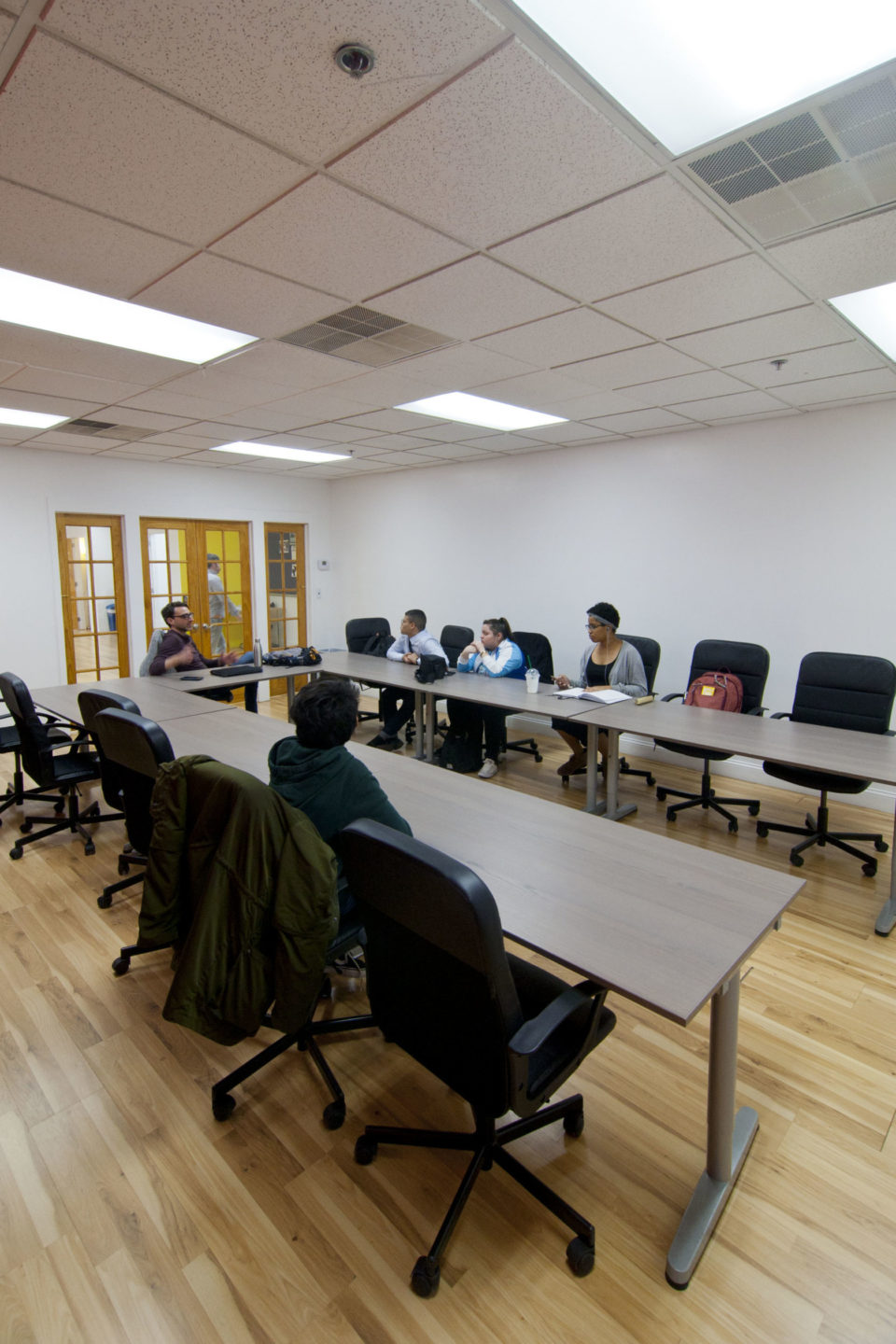 Now, back to the party details! On May 4th, join ChicpeaJC in celebrating our 4-year anniversary at Porta!
This year, we're keeping it laid back and having a summer kick off party for the blog's anniversary. Of course, we're incorporating a bit of a Star Wars twist in true May 4th fashion!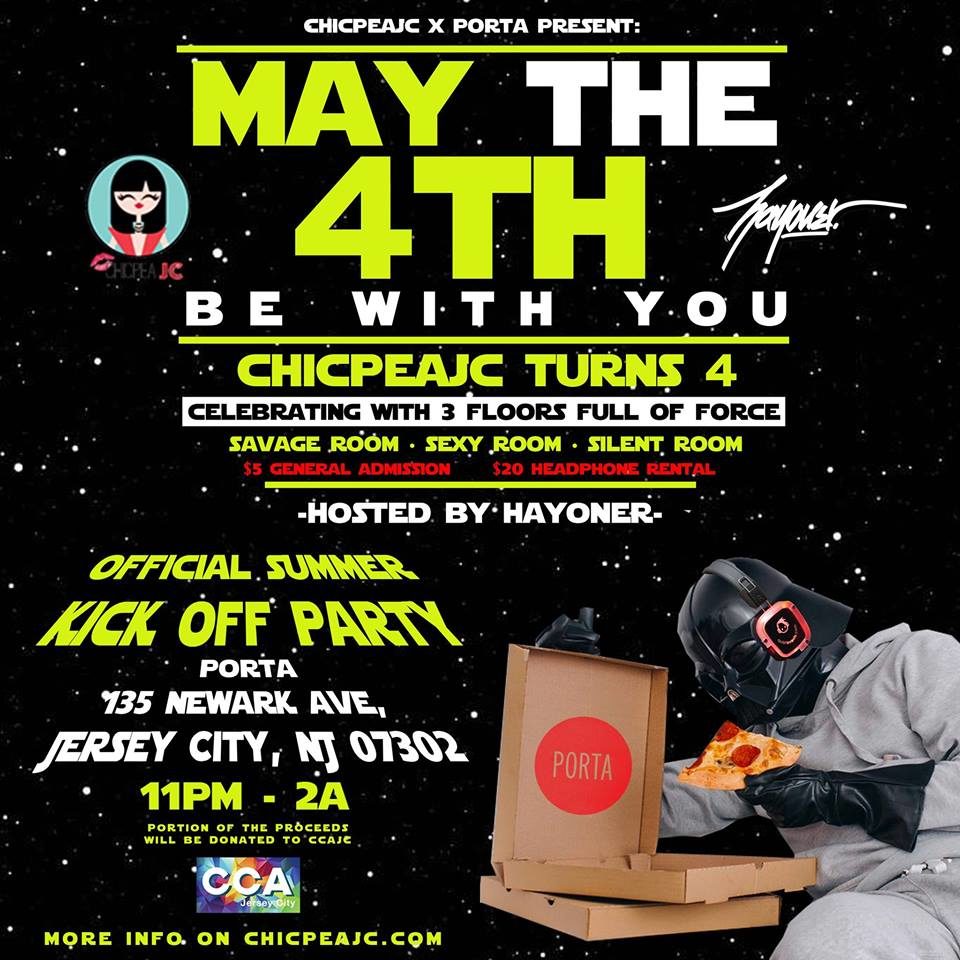 We'll be taking over 3 floors at Porta starting at 11PM – a Savage Room, a Sexy Room, and a Silent Room. The Silent Room is up on the rooftop, where there'll be a headphone party with D Prizzy, the Savage Room is a party on the main floor with DJs Midnite and Rob Cast, and the Sexy Room will have sexy vibes on the lower floor with Alex Kasanova and Bizz Nice.
We'll also have a photo booth, Star Wars-themed activities, a headphone party, and a few more surprises!
Party with us to celebrate a milestone and kickoff the summer! Get your tickets now – early bird tickets are only $15!
Proceeds will benefit Content Creators Academy.