January 19th was the sixth LSC After Dark event, and it was a silent party. It was so much fun! Going in, I already knew how these silent parties worked and was looking forward to seeing how LSC would make it stand out. When I walked in, there was literally a huge pair of headphones on the dance floor, and I mean HUGE! I knew we were in for a treat.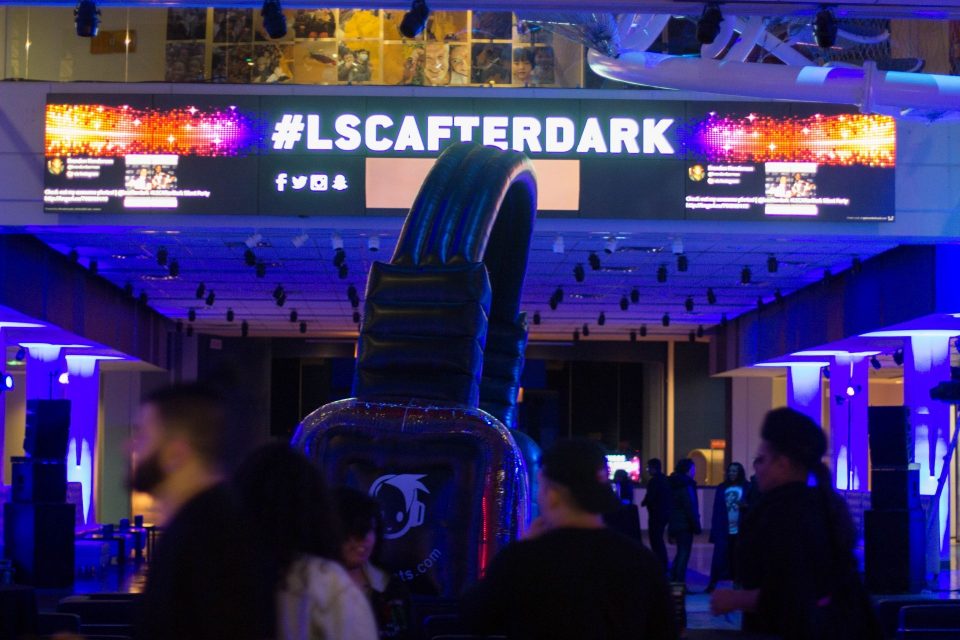 The three DJs set up for the night: Kevlove, Nikki Mixx, and Rob Cast. As the crowd gathered on the dance floor throughout the night, each DJ played their best mixes of Top 40, rock, and hip-hop, respectively. Makeup artists from the School of Makeup Effects painted guests' faces/bodies with glow paint as a nice touch to the dark dance floor only lit up by headphones and glow sticks.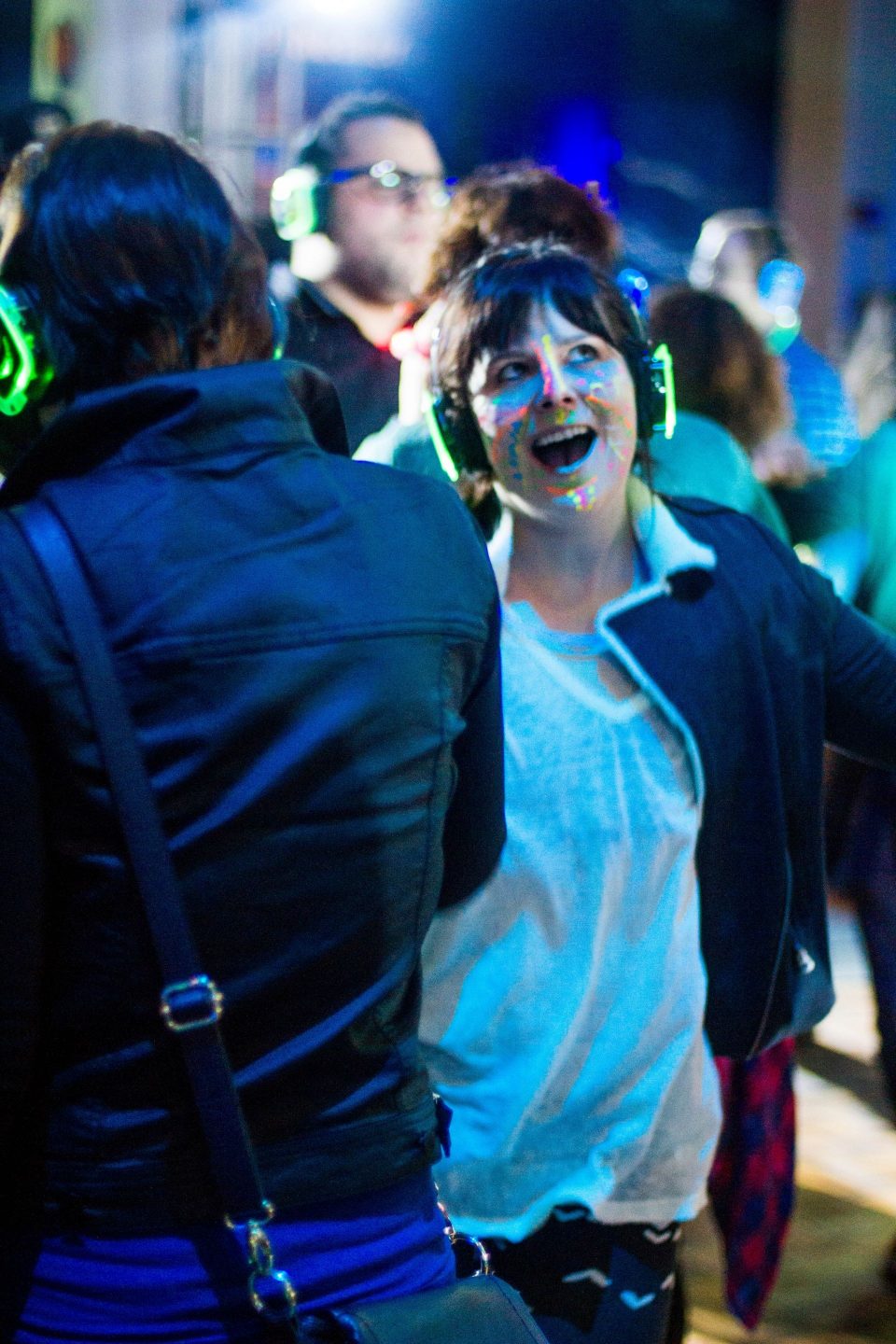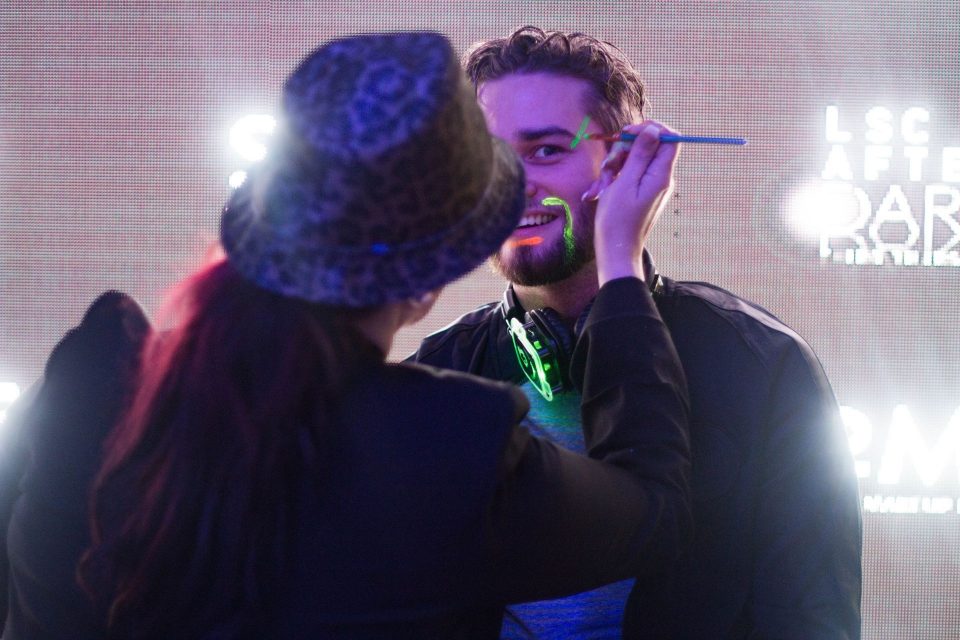 The best part of the night was being able to roam around the Science Center and having the party with you the whole time! Guests didn't have to miss out on any of their favorite songs if they wanted to check out some of the naked mole rats in "Eat or Be Eaten" or play with foam blocks in LSC's Block Party Challenge.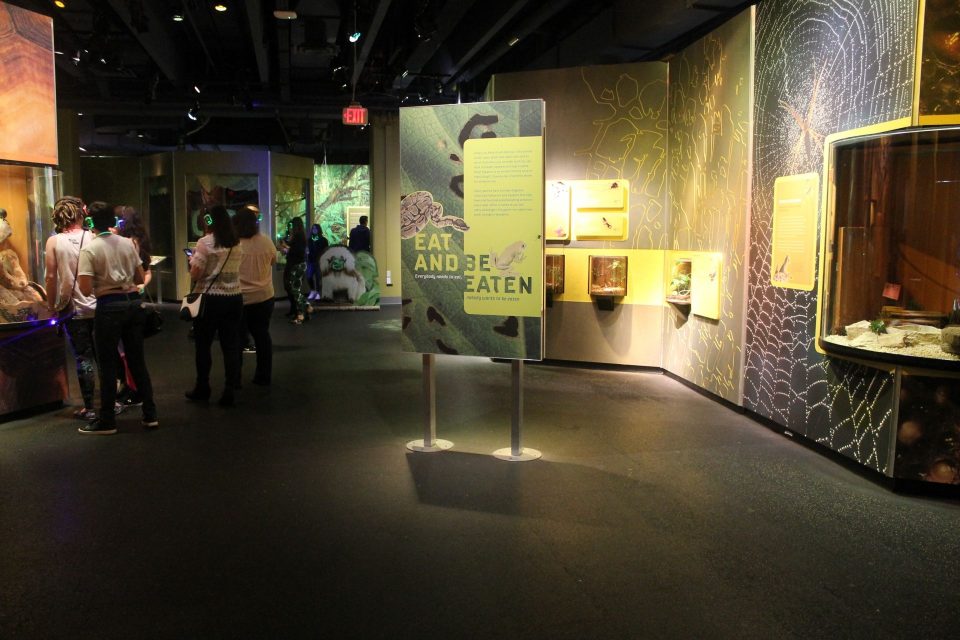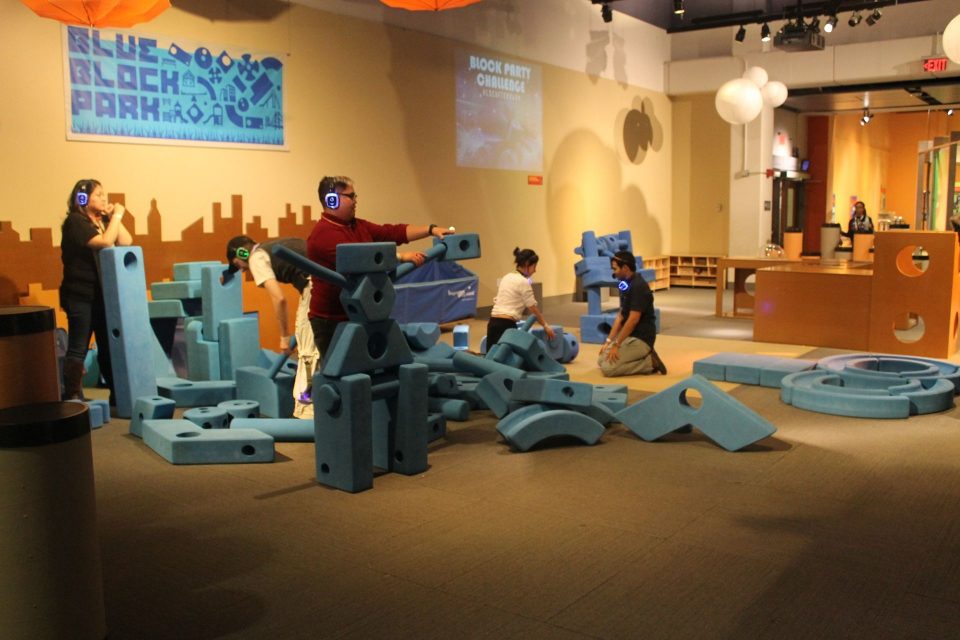 On top of the great food and creative drinks like the Sonic Screwdriver, there were a bunch of fun activities for this After Dark party – sign language charades, a building block challenge, a guess-the-word drawing game (Shut Up & Draw), and LSC even brought back their awesome Prince laser show in the IMAX Dome!
Guests really got into the theme of the party and, when it came down to the dance contests, they did not hold back! This was honestly so much fun. Yet another great LSC event.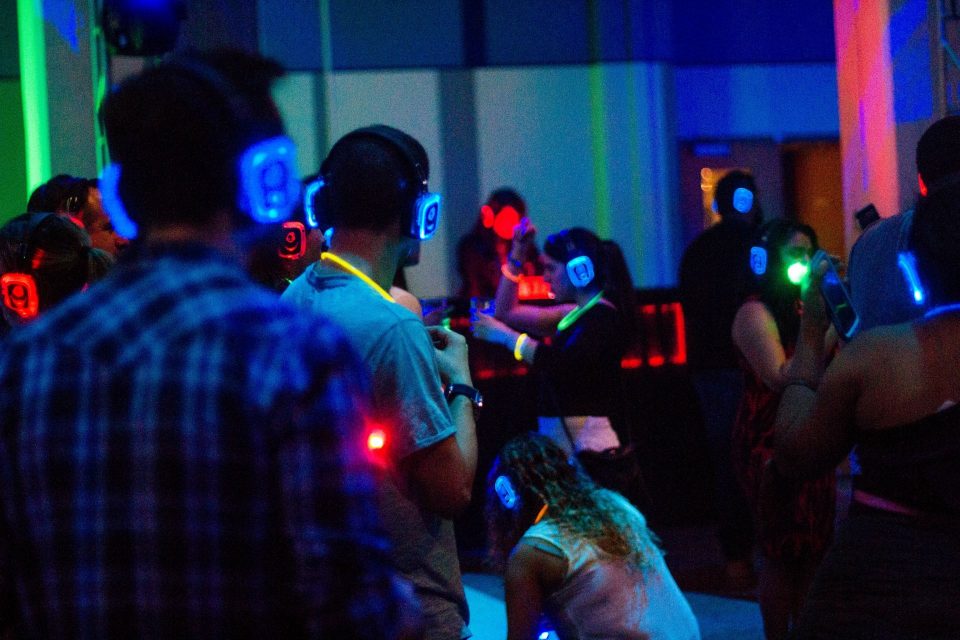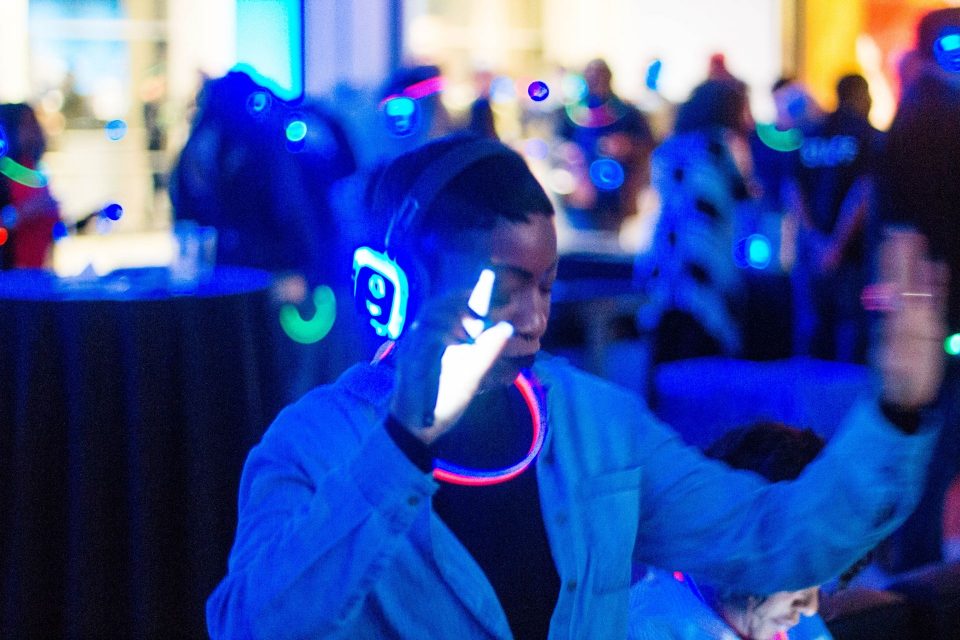 If you missed out on this After Dark event, don't worry – there's one every third Thursday of the month at LSC! February's theme is … Sexy Science! On February 16th, get ready to learn all about the laws of attraction and what really happens when someone catches your eye.
Click here to get tickets now! Hope to see you all there!