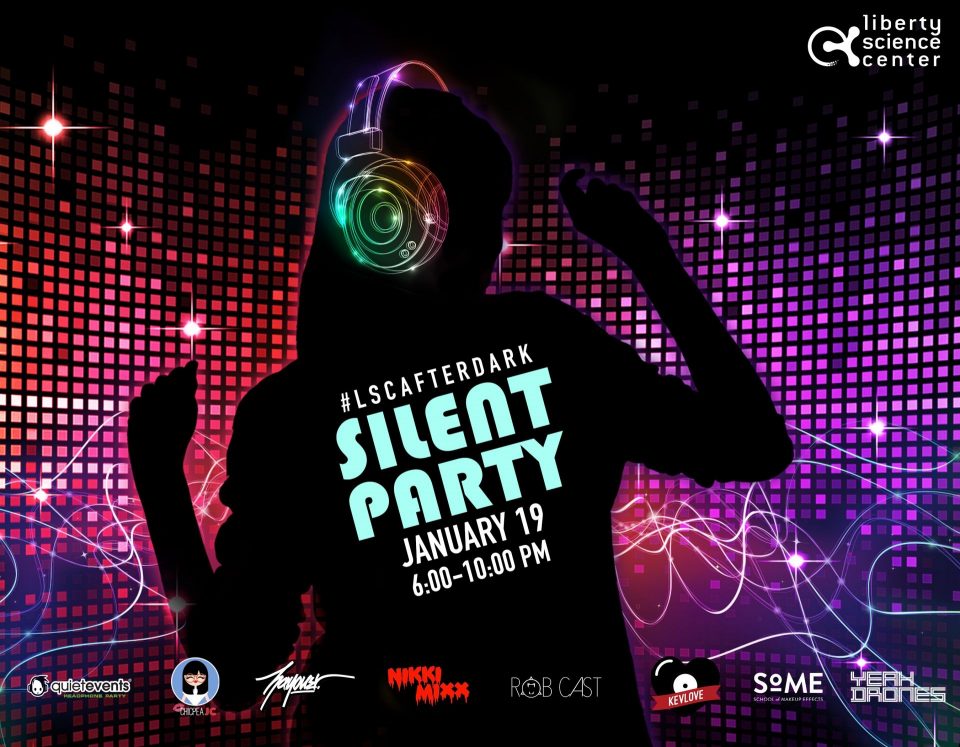 Join us on January 19th from 6 PM to 10 PM at Liberty Science Center's next After Dark event – Silent Party!
DJs Rob Cast, Nikki Mixx, and Kevlove will be there, each spinning different styles of music (hip hop, rock, and top 40s/guilty pleasures)! You can finally sing that Smash Mouth song at full volume with other people around you and no one will hear you. Be prepared to sing and dance the night away!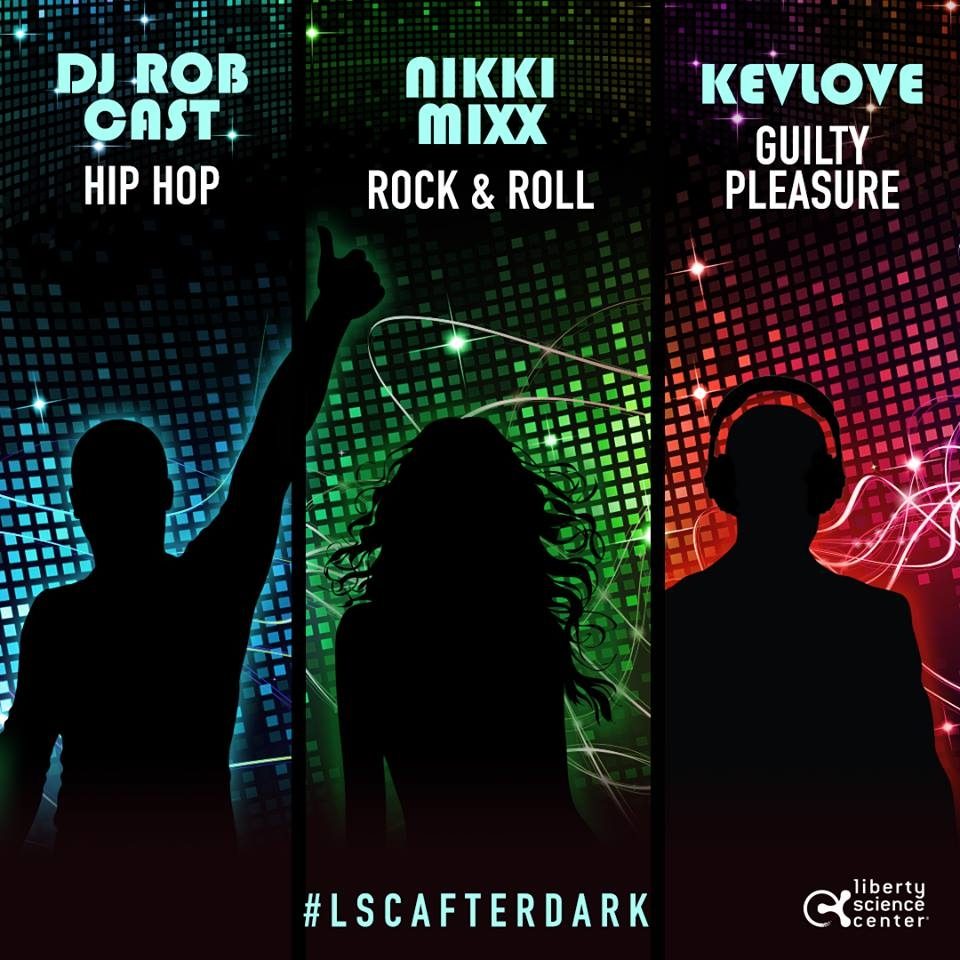 There will be amazing drinks and snacks all night long! Come during happy hour from 6 to 7 PM; if you get 2 drink tickets, you can get a free snack. Try out a Sonic Screwdriver or the Sesame Wonton Crisps. There'll also be a full menu of delicious bites!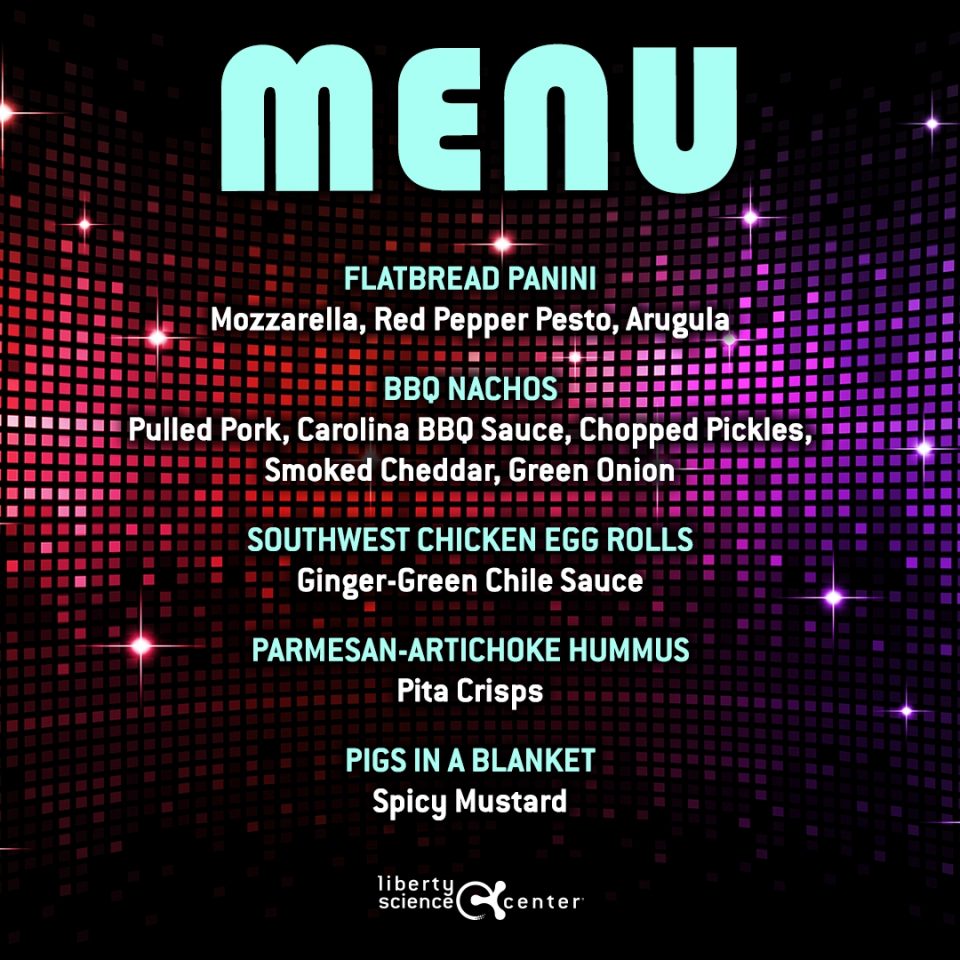 Sing and dance along as you walk through the Liberty Science Center exhibitions like "Eat and Be Eaten" or "Infection Connection." You can also catch the LSC Prince-themed laser show throughout the night!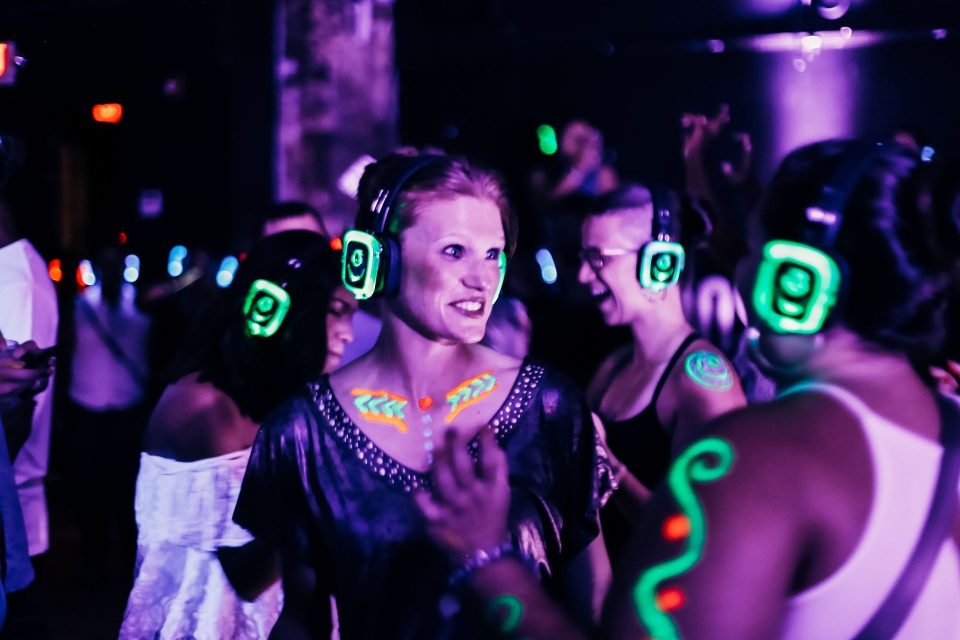 Anything glows at this party – even you, with the help of our makeup pros! Get ready to glow in the dark under the black lights. There'll also be a game of "Shut Up and Draw" and our Block Party Challenge, so be sure to bring your most competitive friends with you! Advance ticket holders can cut the line with expedited entry, so get your tickets ASAP. You don't want to miss this!
Check out our video tutorial below for a taste of what to expect this Thursday at LSC After Dark!