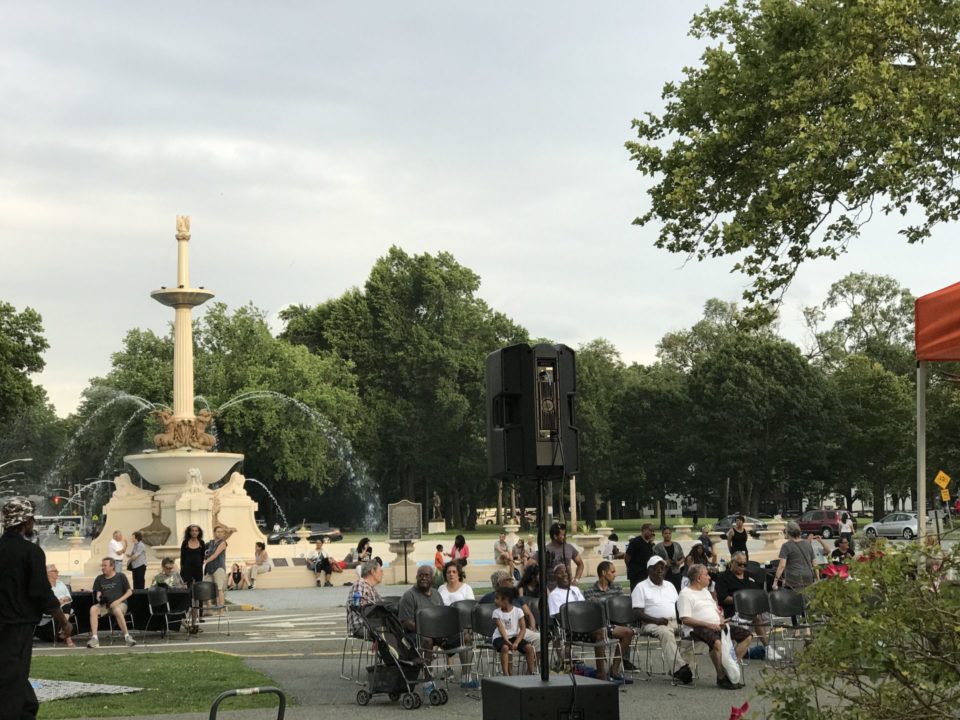 Lincoln Park Live: Music at the Fountain is a free and family friendly ongoing concert series organized by the people of West Side Arts & Music with the goal of bringing more art, creativity, and community to Jersey City's West Side. Being right in my neighborhood, I was definitely excited to hear some local music.
The Venue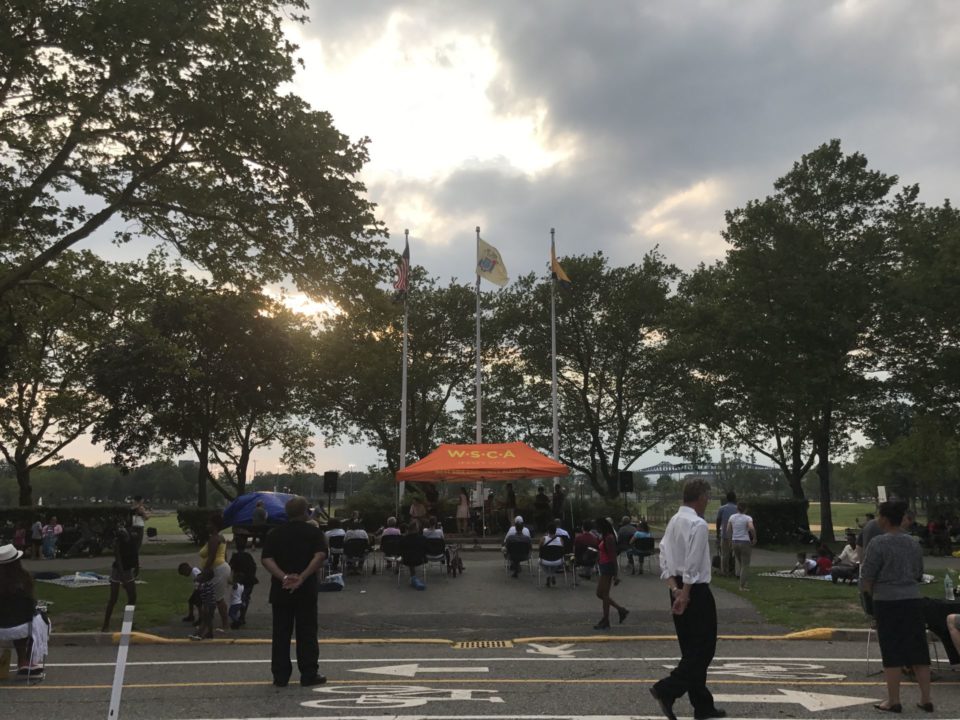 I got there around 6:45pm, and I was already pleasantly surprised. The park was about as lively as I've seen it. So many families had begun gathering around the recently renovated fountain. Plenty more were lined up waiting to grab some eats from the food trucks. As I chatted with a few familiar faces, I noticed the organizers were nice enough to even layout some clothed tables, chairs, and picnic blankets for anyone who hadn't brought their own. It was the first time I'd felt such a strong sense of community in a neighborhood that I grew up in.
There was a little apprehension in the air since everyone there was probably aware that rain had been forecasted. But with a little luck and serendipity, the rain held off. You could feel the mood change as the band starting jamming out to a still shining sun.
The Music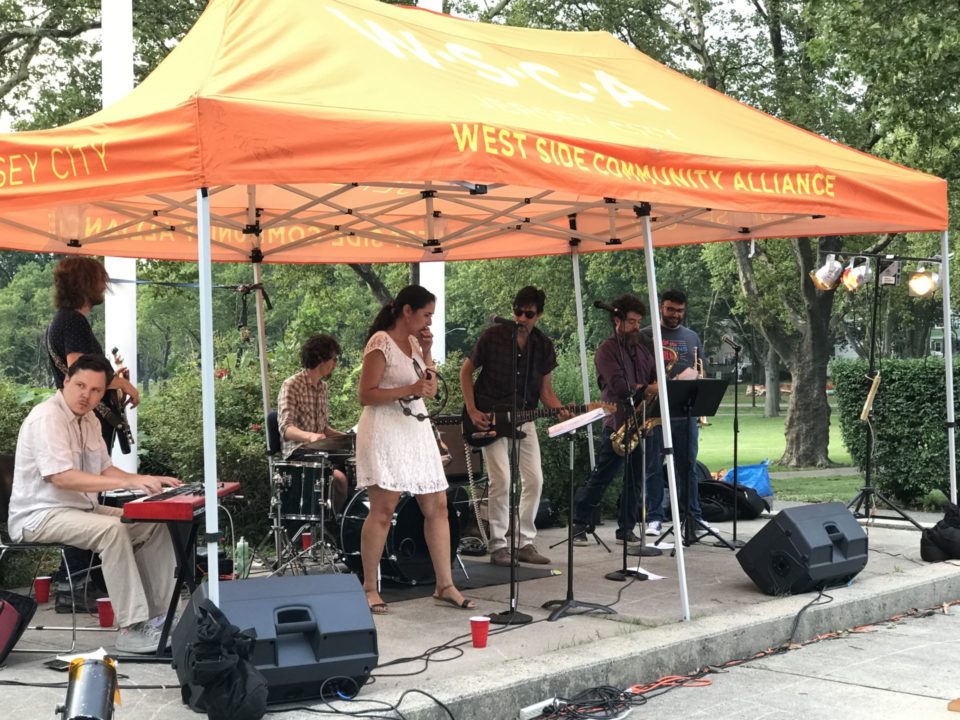 The concert was led by The One and Nines who kept the evening lively and jamming with their high energy rhythm and blues. The ensemble of New Jersey musicians held down the 2-hour concert with a combination of original songs and covers, each infused with bumping drums and bass rhythms, soulfully energized guitar and keyboard playing, and super fun brass section runs, all led by a rocking female lead vocal. If rhythm and blues is your thing, I highly recommend checking The One and Nines out at one of their upcoming local shows!
The Vendors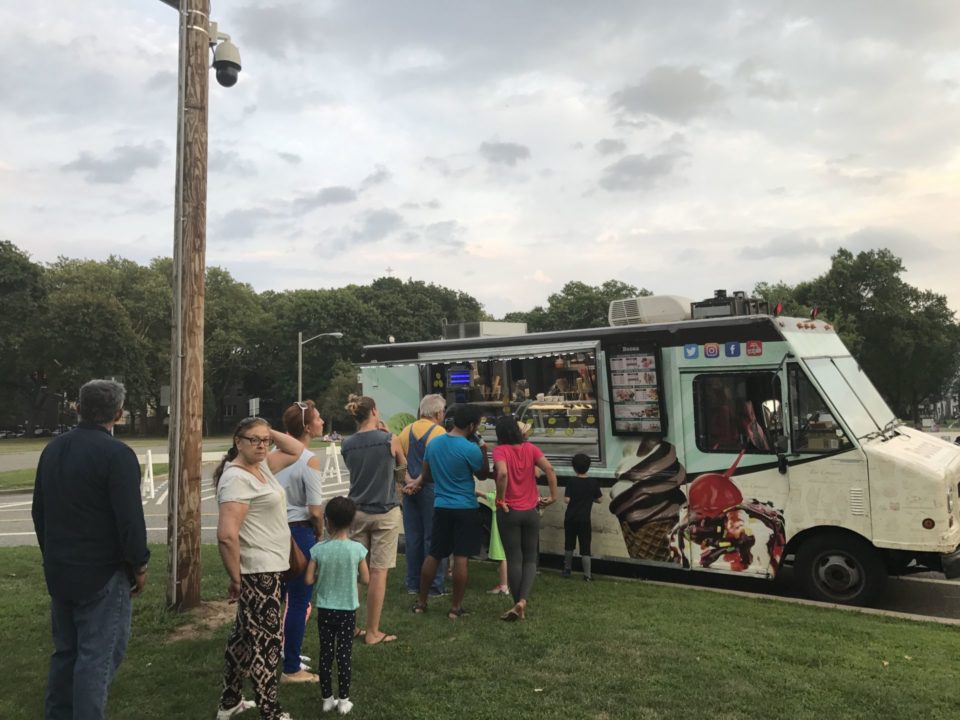 The beautiful evening of fun music was topped off by some great eats. I got to enjoy some italian meatballs and some jerked chicken meatballs from IncrediBalls' food truck, and I ended the night with some organic coffee ice cream from Booza Organic Ice Cream's truck. I didn't get to try one of the healthy food bowls from House of Gains, but you can bet they'll be on my list for the next concert!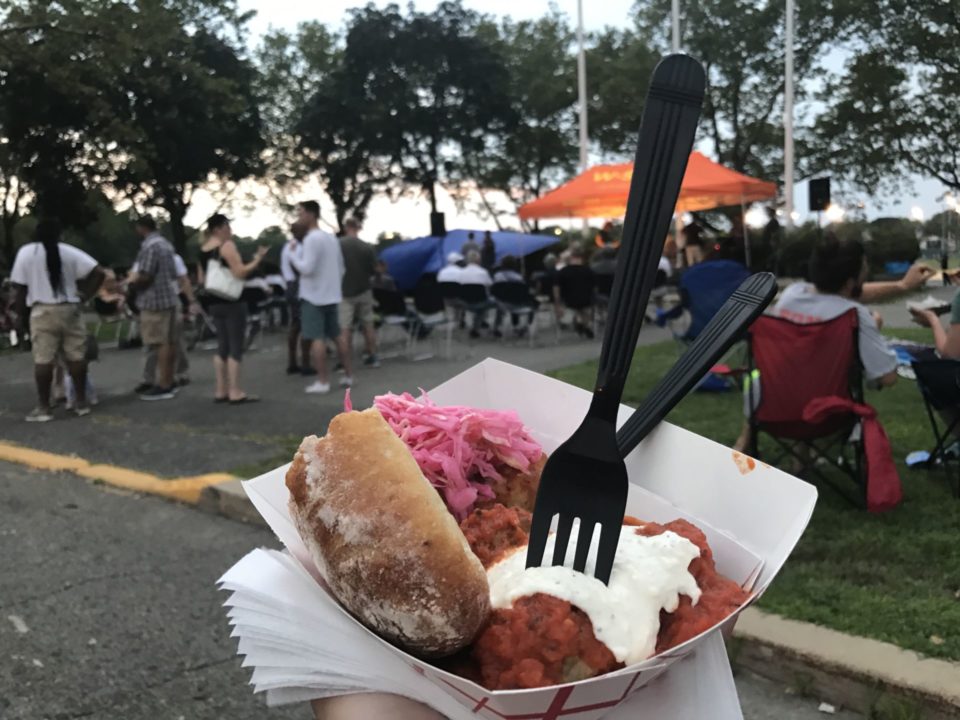 Eventually it did rain, but whoever was in charge of the weather was nice enough to hold off until the very end of the show. After a great night, I was perfectly content to walk home in a little drizzle.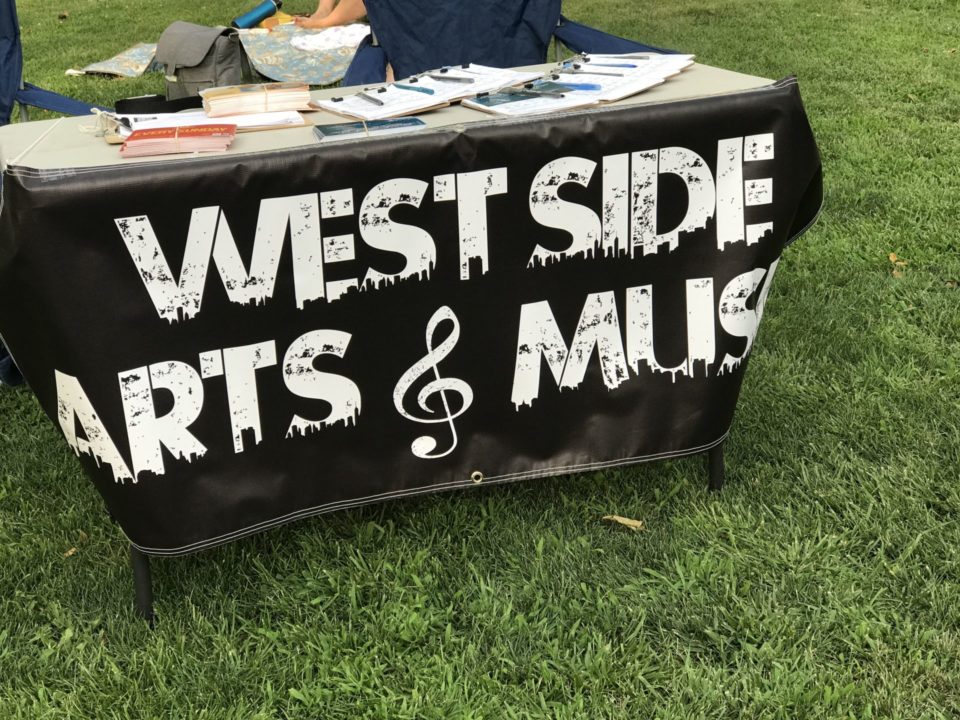 Before I left, I got the chance to talk to Mira, Gaye, and Camille of West Side Arts & Music. When I asked them what their motivation was to bring music to the West Side, they told me the answer was simple. "There wasn't any music, and they wanted to change that." I was immediately inspired by their passion and desire to bring music and community to the neighborhood.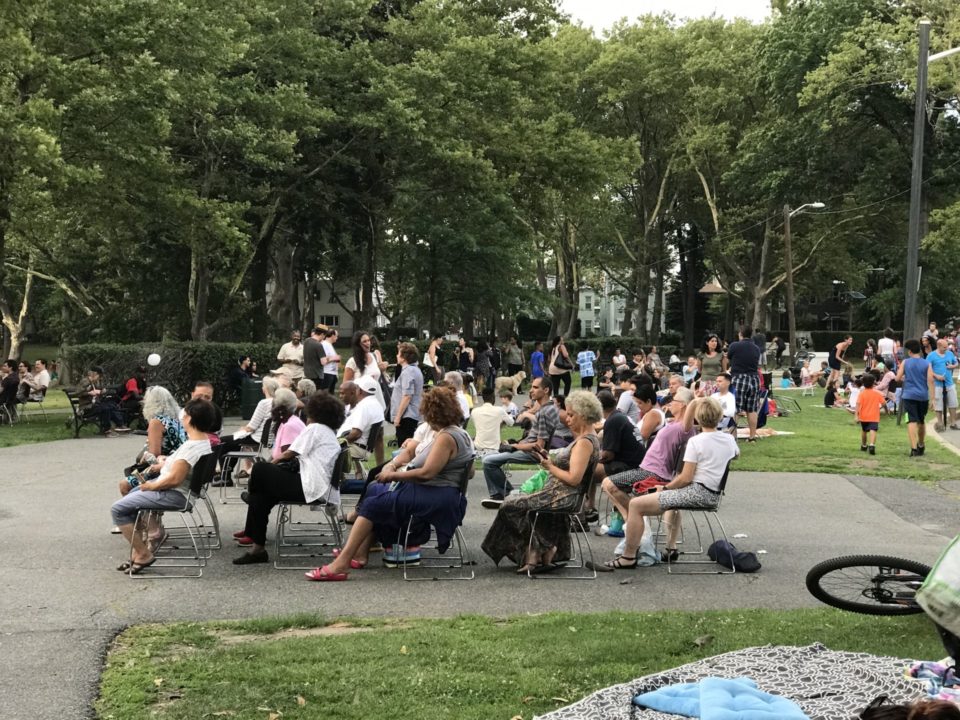 Lincoln Park Live: Music at the Fountain will be continuing all summer, so if you find yourself in the neighborhood, I highly encourage you to stop by one of these future dates. All concerts are 7pm to 9pm. You can learn more by going to their facebook page. Hopefully I'll see you there!
July 26th – Pedro Cortes and Friends
August 9th – Winard Harper & Jeli Posse
August 23rd – Jackie Gage
September 13th – Zydeco Revelators
September 27th – David Cedeno and his Orchestra