Looking to start your own brand, but don't know where to begin?
From September 9th to October 1st, catch a Chilltown C.H.I.L.L.dren four-day workshop curated and directed by Hayoner – Want to Create your Own Brand?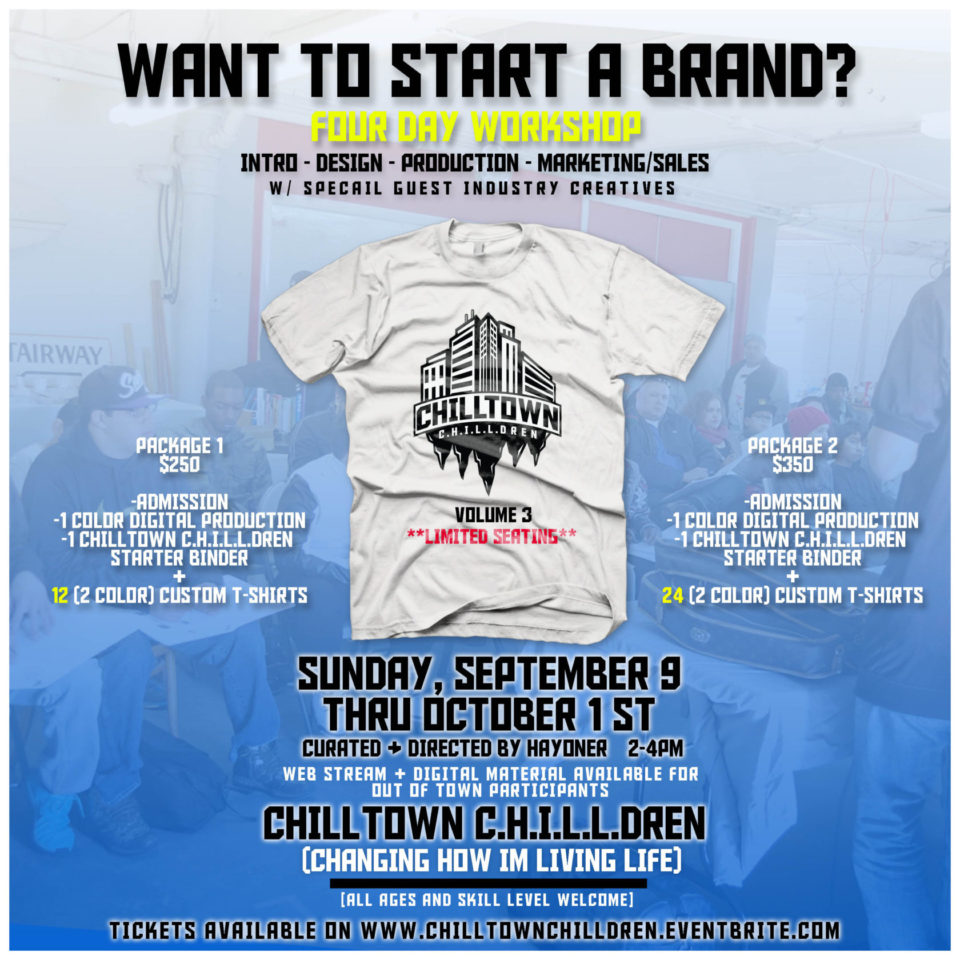 Chilltown C.H.I.L.L.dren (Changing How I'm Living Life) was founded to help creatives find the proper mentorship and resources to produce and maintain a successful clothing brand.
With the help of industry creatives, participants have the chance to learn how to start how to design, produce, and market their own brands and merchandise.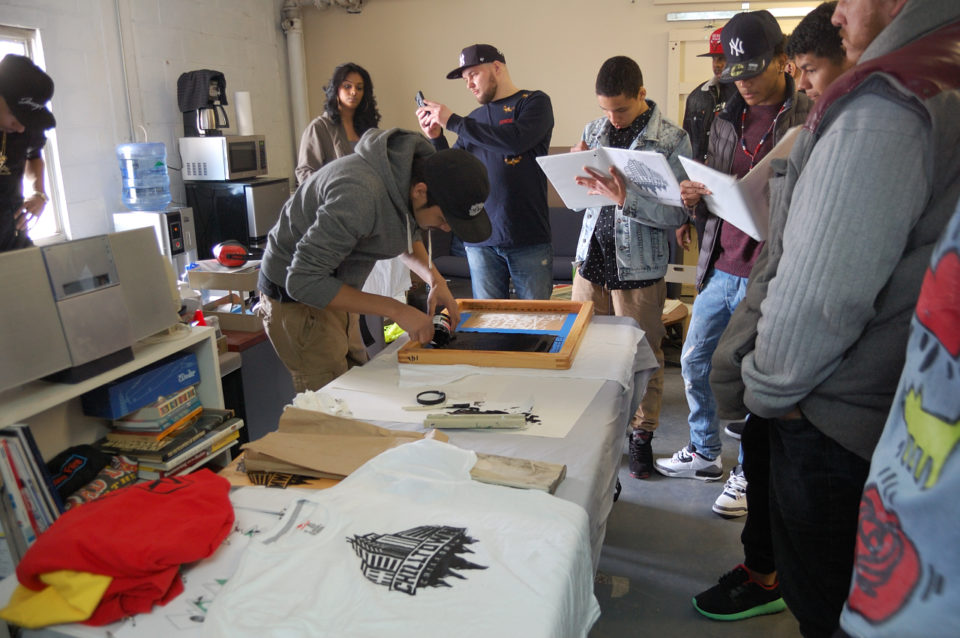 There's a 4-week course available for all ages and skill/knowledge levels:
Week 1 
Sunday, September 10th. 2PM – 4PM.
Intro to Workshop: learn the basics of brand development, structure, and design
Week 2
Sunday, September 17th. 2PM – 4PM.
Design: create your own logo or t-shirt design with designers: IntelDzyn & Hayoner
Week 3
Sunday, September 24th. 2PM – 4PM.
Production: learn about the different types of prints with an interactive LIVE screen printing lesson with: The Studio Branding & Mad Limited
Week 4
Sunday, October 1st. 2PM – 4PM.
Marketing/Sales: touching base on marketing through photography + video for look books, product shots, and presentation with Nabil Miftahi as well as gain wholesale and retail sales knowledge from owner of The Clearport Hayoner
*a live stream and digital binder is available for any out-of-state attendees*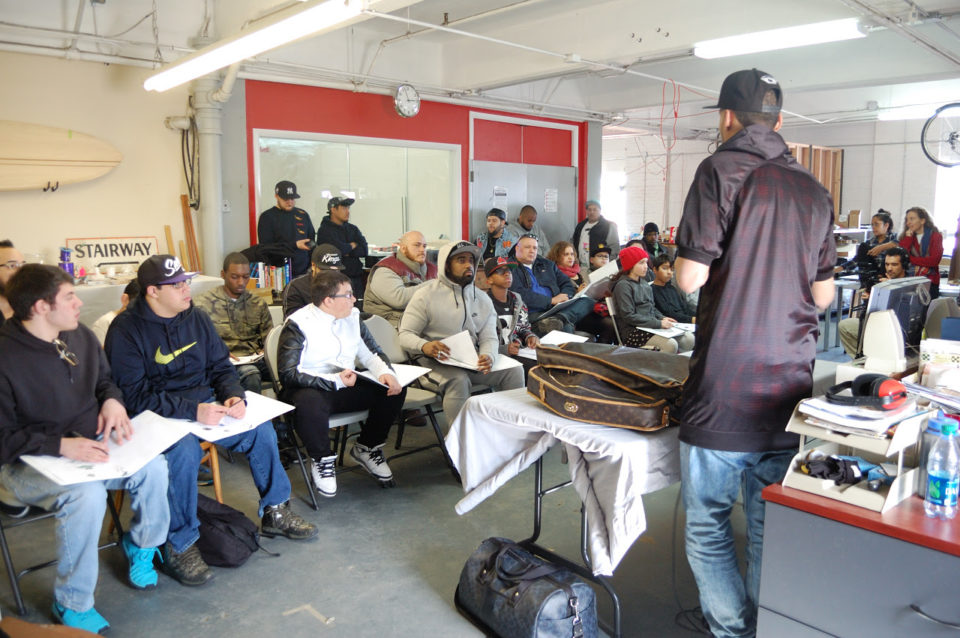 There are two packages available for participants –
Includes admission, 1 Color Digital Production, 1 Chilltown C.H.I.L.L.dren starter binder, and12 (2 Color) custom T-shirts
(If you sell the twelve t-shirts for $25 each = $300) 
Includes admission, 1 Color Digital Production, 1 Chilltown C.H.I.L.L.dren starter binder, and 24 (2 Color) Custom T-shirts
(If you sold the twenty four t-shirts for $25 each = $600)