It's that time of year again – La Festa Italiana 2019 is in full swing! From 5PM to 11PM on August 14 through August 18, enjoy yummy foods and treats, live music, dancing, and activities for the whole family.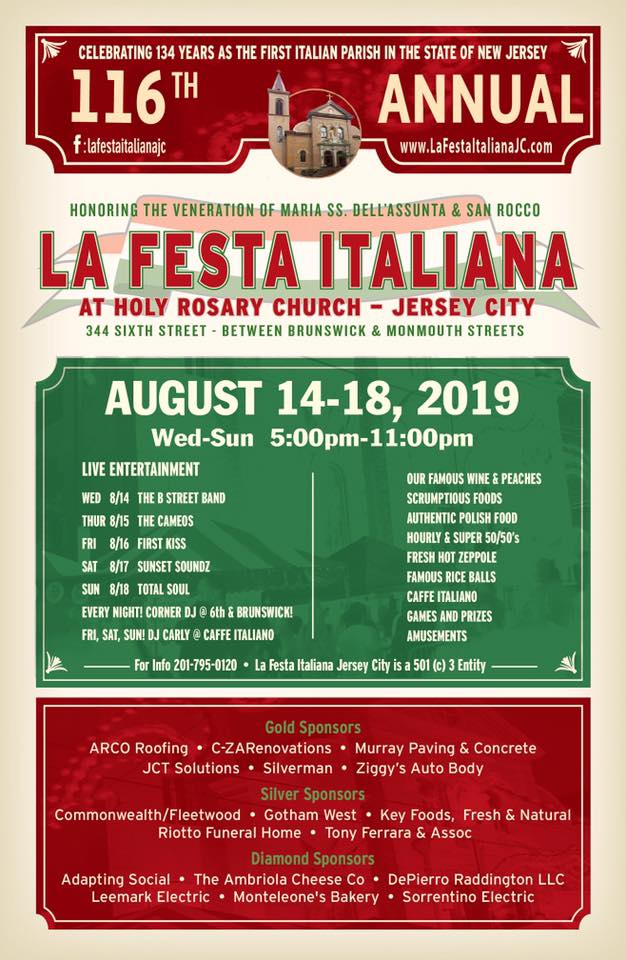 This year marks the 116th annual La Festa Italiana, a street festival in honor of Our Lady of the Assumption & St. Rocco. Back in 2016, we sat down with Nick Grillo and Phil Fusciello to get a full understanding of the festival and how it all began. The celebration has grown into a community event over the decades and everyone comes out to enjoy the food and festivities!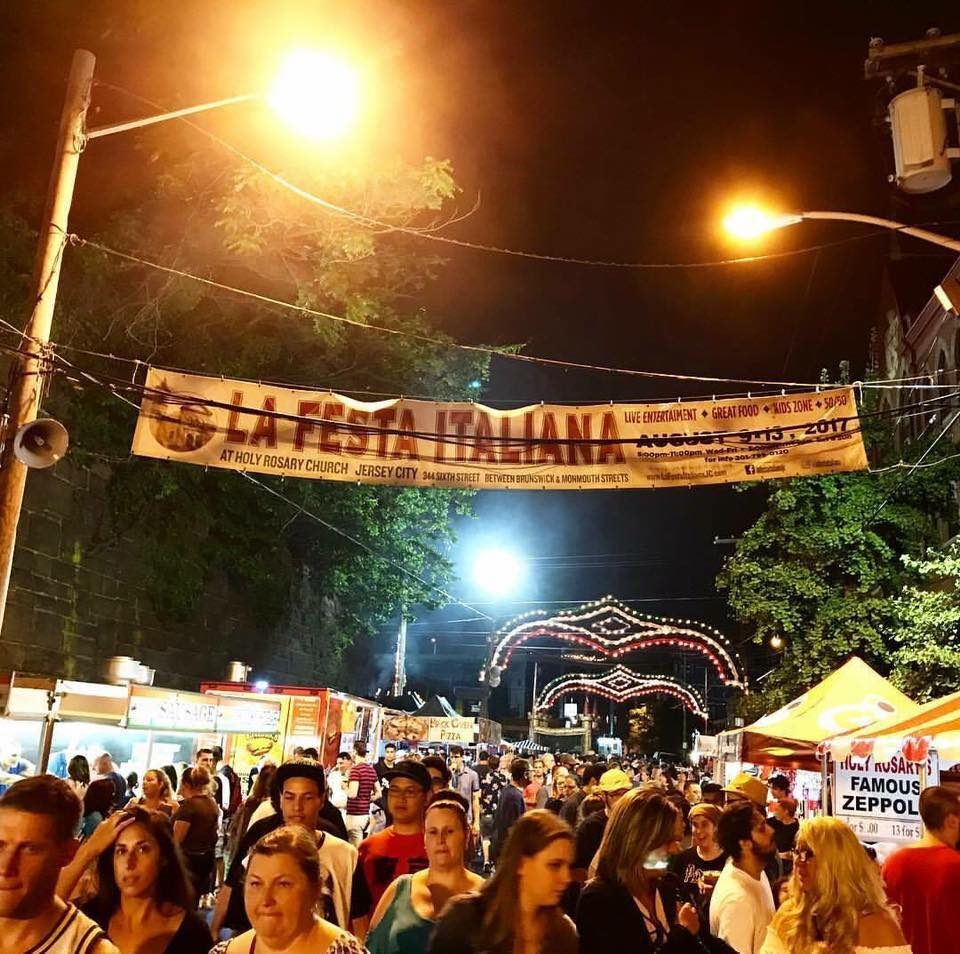 It's a foodie's dream, with treats from Maglione's Italian Ices to Lydia & Pat's Fresh Seafood Bar to the incredibly famous zeppoles. Taste food and drinks from a diverse selection of vendors and cuisine all weekend long!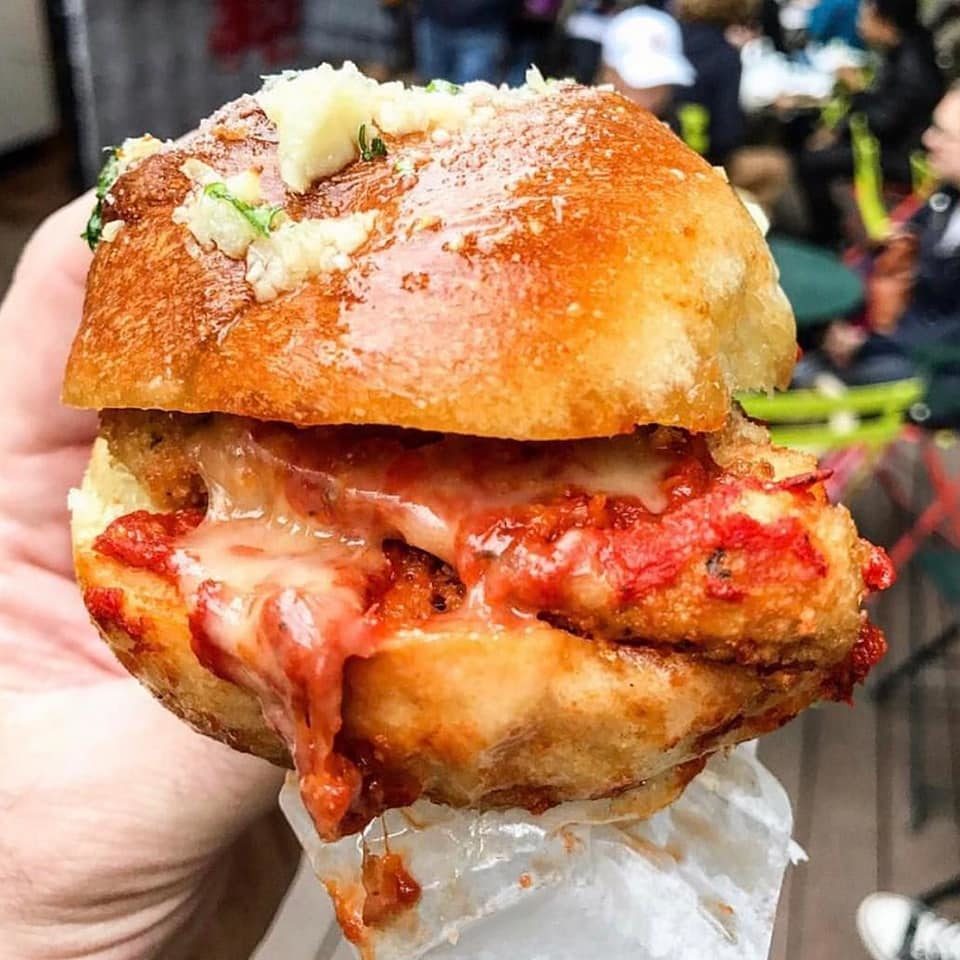 Don't forget to bring the kids to join in on the fun! There are rides and games for the whole family to enjoy.
Don't miss out on the 116th annual La Festa Italiana! It all takes place in front of Holy Rosary Church at 344 6th Street.