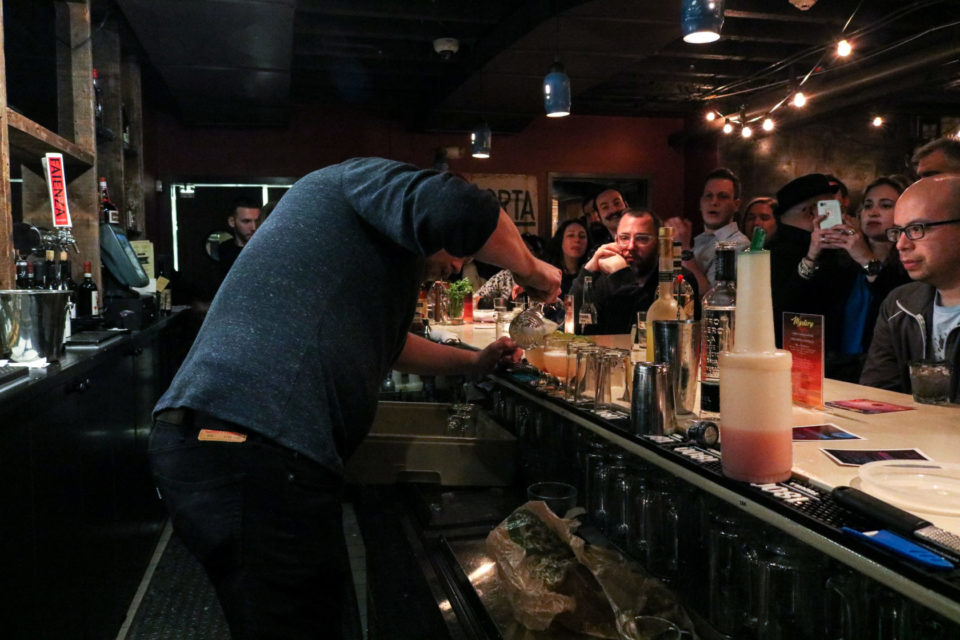 We are nearing the end of the Mystery Mixology competition, in collaboration with Have A Night JC. It's a little bit bittersweet to be coming to the end, which is happening this Thursday at Hudson Hall! Couldn't make it to the first three events? Here's what happened: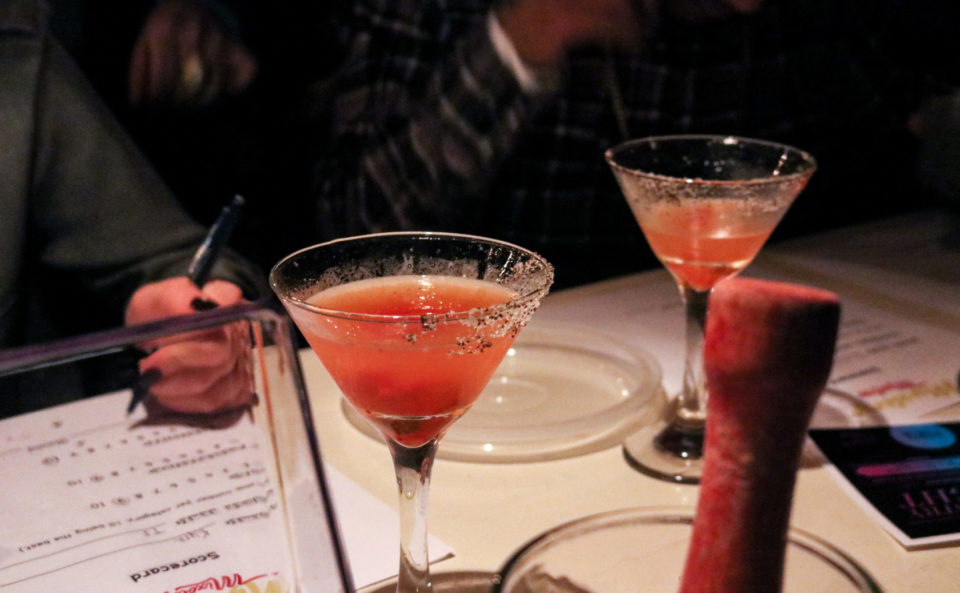 The first Mystery Mixology event was at Porta. The bartenders that competed were Ed Snyder (Ed & Mary's), John Polkowski (Gringo's), TJ Annese (Ani Ramen), and Ray Haas (Hamilton Pork). They used Maestro Dobel Diamonte, 1800 Tequila, and Jose Cuervo Tradicional. The mystery ingredient for the first round was gummy bears, and the second round was bacon. It was a very tight race, but the winner was TJ from Ani Ramen. Thanks to the judges: Kyra, Nabil, and Bizznice.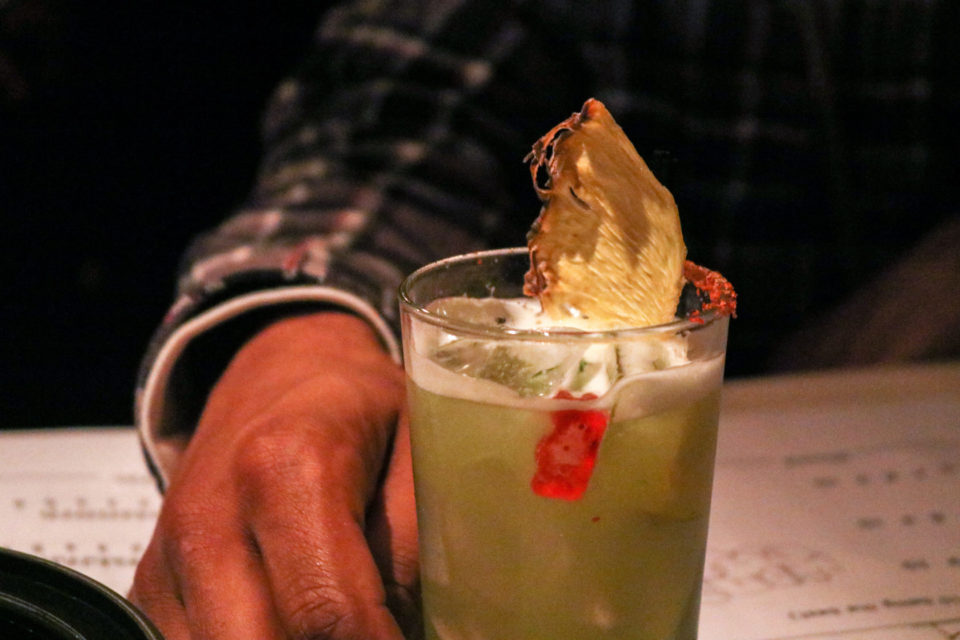 The second event was in the Heights at The Hutton. The bartenders were Joe Donohue (Low Fidelity), Tom Conboy (The Hamilton Inn), Tom Linstrom (White Star Bar), and Bill King (The Hutton). They used Hanger 1 Rosé Vodka, Tincup American Whiskey, andOld Camp Peach Pecan Whiskey. The secret ingredients for the night were blackberries for the first round and chipotle adobo sauce for the second round. The competition was Heights vs Downtown bartenders, which was kind of cool. The ultimate winner was Tom from White Star Bar, who knocked it out of the park by bringing a vitamix to the competition. Thanks to the judges of the night: Jenna from Growing in Jersey City, DJ Dprizzy, and Hayoner.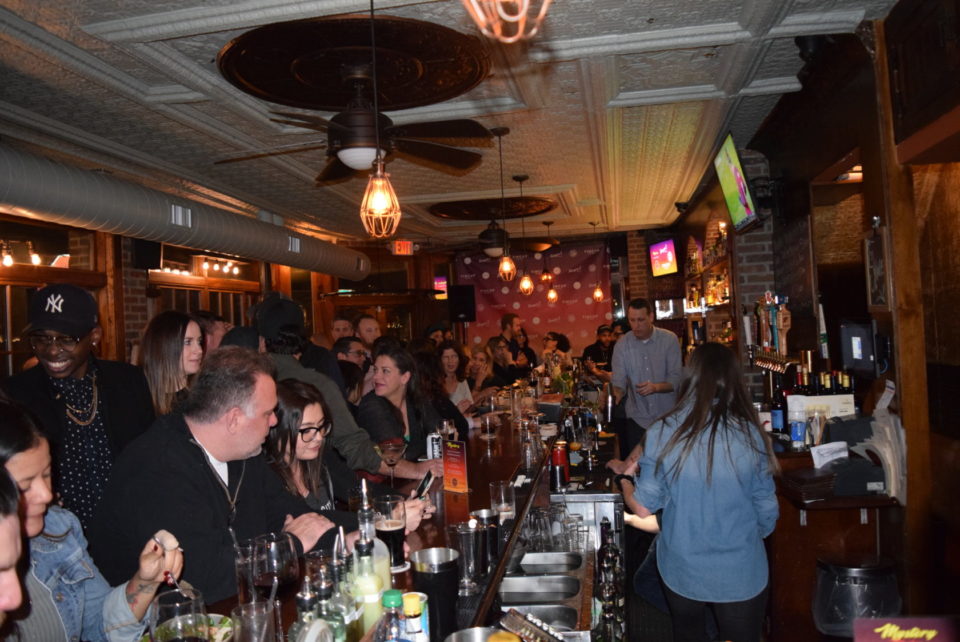 The third event was at Miss Wong's. The judges of the night were Michelle from Busy Bee Organics, Brian from Departed Soles, and Emma from Milk Sugar Love. It was almost like a Battle of Sexes on International Women's Day. The special ingredients of the night were hibiscus syrup and hot chili oil, and the bottles used were Three Olives Vodka, Kraken Rum, ad Gran Centenario Tequila. It was a tight race but Michelle from Miss Wong's won for the night! It was a well-deserved home team win.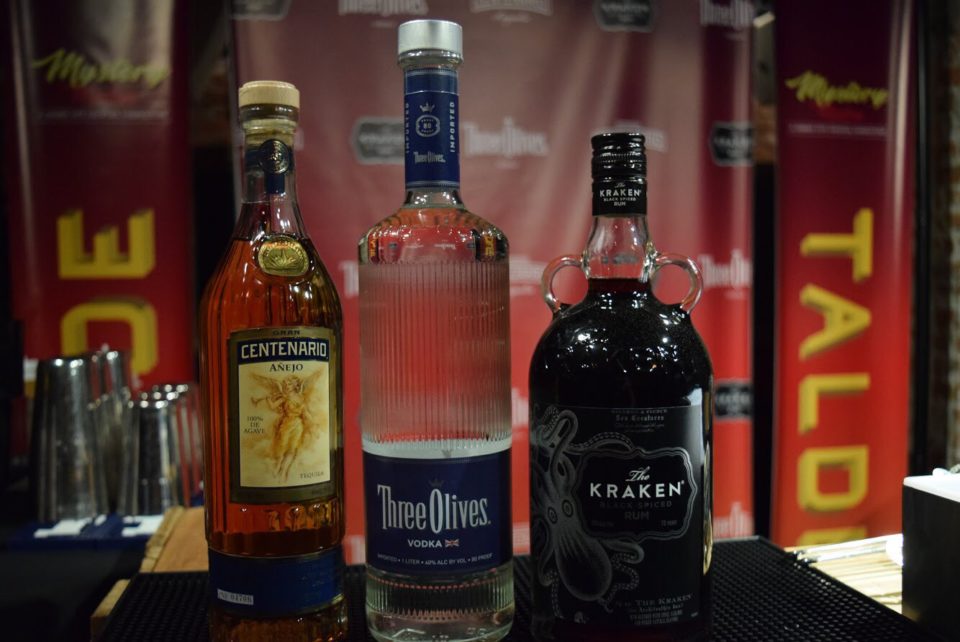 This Thursday, all three finalists will be competing at Hudson Hall for a grand prize of $2000 and the title of the Best Mystery Mixologist of JC 2018. Don't miss out!!