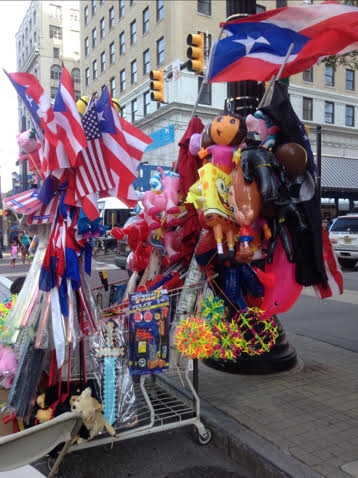 If you missed any of the Puerto Rican festivities this weekend, you definitely missed a party. I stopped by Exchange Place this past Saturday to see what would be in store. I went in search of  one of my favorite Puerto Rican dishes, Pernil!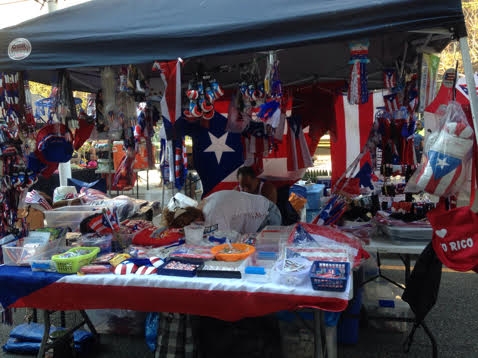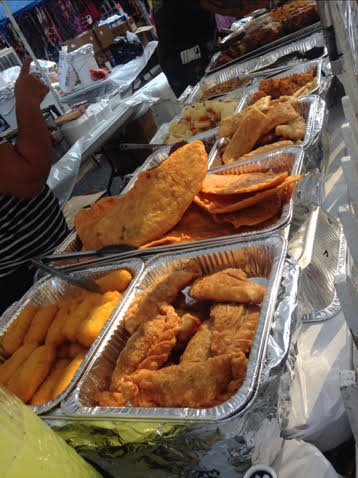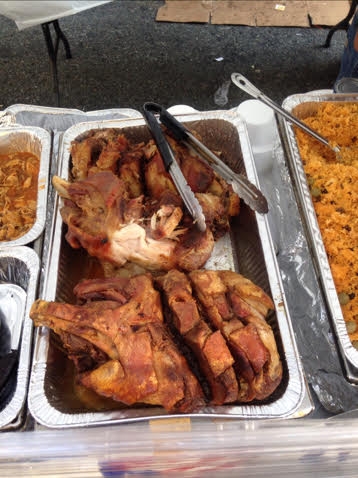 All I can say is wow! It sure felt like I was in Puerto Rico! From the moment I stepped off the light rail, I heard Marc Anthony's upbeat salsa music blasting. Although I'm not a good salsa dancer, his music always makes me want to move my feet.
Everything looked so tropical!
Vendors served so many things. Like Piña Coladas that were poured into fresh pineapples and garnished with the Puerto Rican flag and cute little drink umbrellas.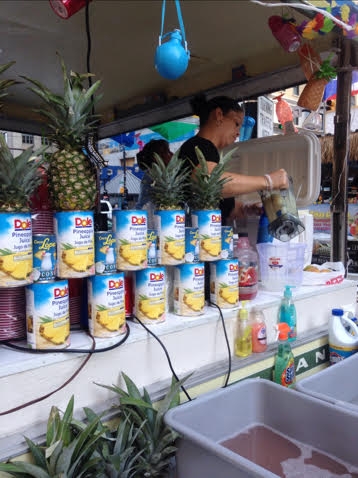 I walked towards a wide spread of food.
Of course I couldn't go to the Puerto Rican festival without having some roasted Pernil. Give me a side of arroz con gandules (rice with pigeon peas) and some maduros (sweet plantains) and I'm all set.
I washed it all down with a "Tropical Squeeze" smoothie. The smoothie blended strawberries, bananas, pineapple, and mango into one cup full of deliciousness.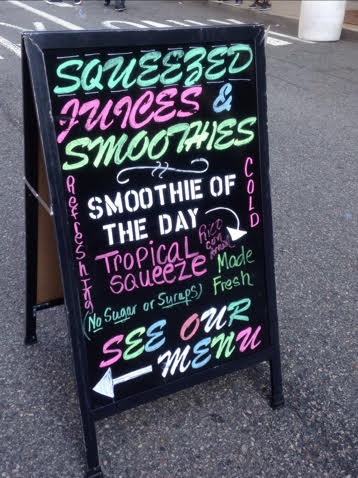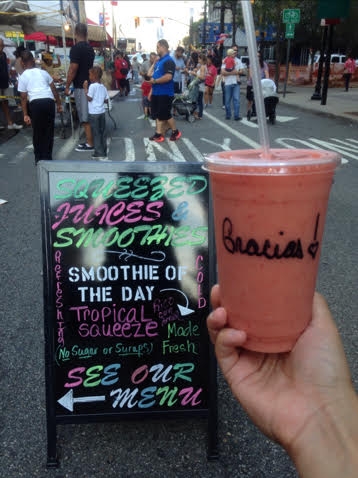 Even after that entire meal, I still had room for more! I walked over to O'Lala Empanadas and ordered "El Coqui." It is a type of Empanada filled with, you guessed it, Pernil! It was also stuffed with maduros, which gave the Empanada a nice combination of sweet and salty. Yum!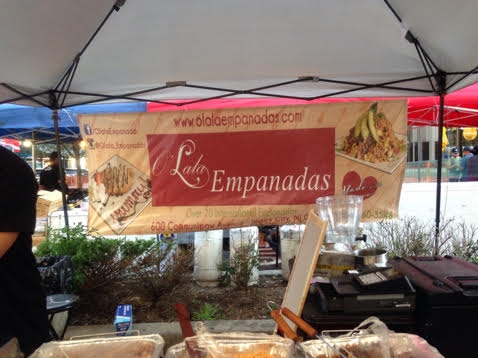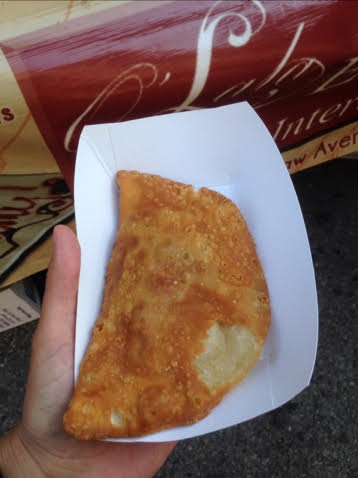 Ok, ok, after that, I was too stuffed, I couldn't eat anymore. I walked over and found salsa CDs available for sale. I was so tempted to buy one to practice my salsa moves!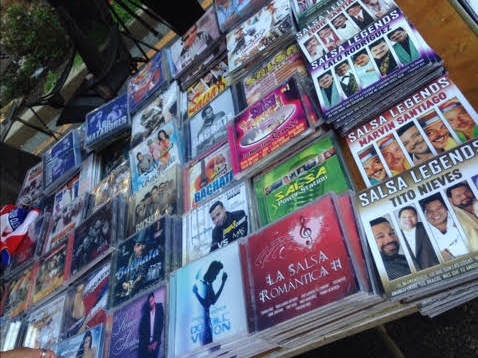 Then I found so much artistic merchandise. Custom T-shirts were handmade with whatever design you wanted. Local artists sold paintings, Puerto Rican souvenirs, beautiful handmade jewelry, handbags, and dream catchers. You name it, they had it!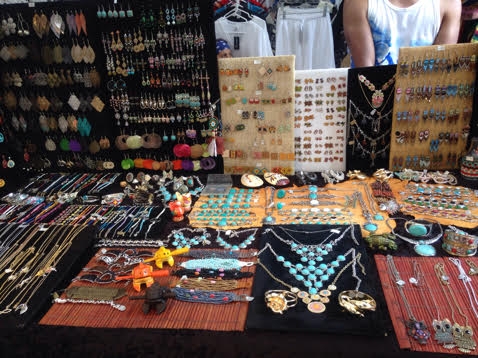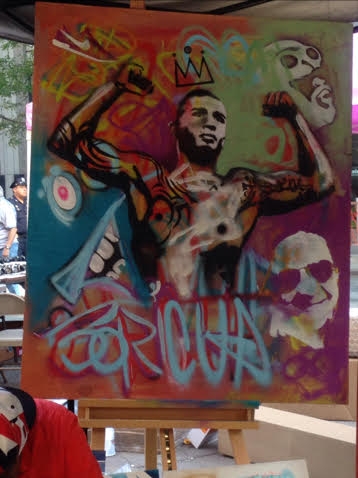 The festival was an incredible insight to Puerto Rican culture. From the food, to the artists, to the music, there was not one dull moment at the festival. How can you have a bad time with all this love surrounding you?