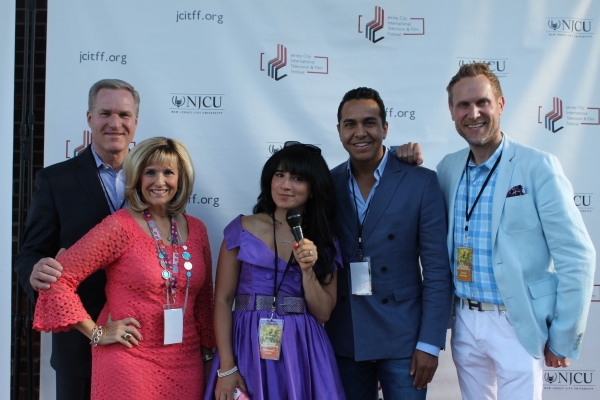 A few weeks ago, I was enlisted by the JCITFF to cover the red carpet and all the fun at their Summer blockbuster party. Now instead of just taking pictures, I reached out to NVRland Productions, the peeps who did my one year anniversary party video to help me out and make it a REAL deal red carpet coverage. So before we get that awesome video next week here is a recap of the night!!
First of all before I get into all the details, I must say that this was one of the BEST events/parties I've ever been to. Everything was on point! and the JCITFF team did an incredible job. Bravo!
I got there around 6pm and got my "ChicpeaJC Crew" pass! Um, Is this my life now?!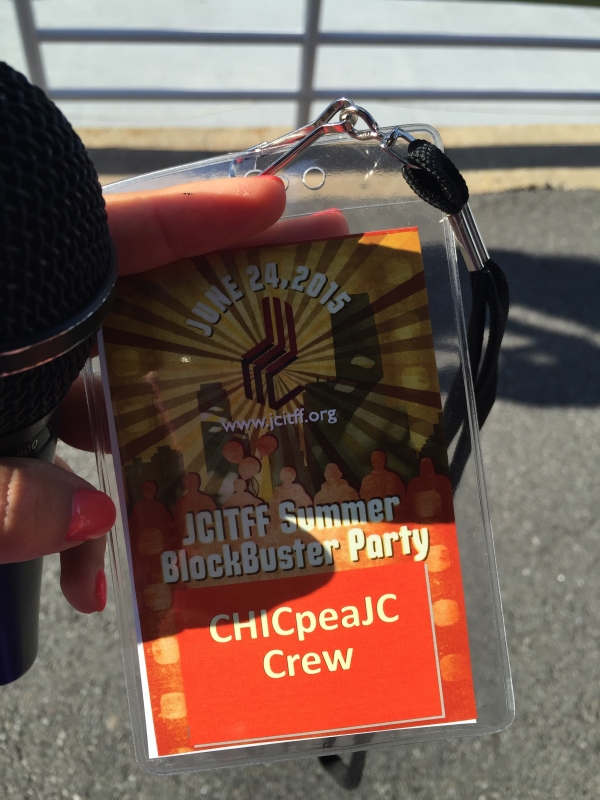 The JCITFF board gathered all the volunteers to go over details of the party and I had a little photoshoot op with one of the volunteers and best dressed male of the night Paul Kang wearing a custom-made suit and Prada loafers. I died. Now since he was a volunteer he unfortunately cannot win the best dressed category.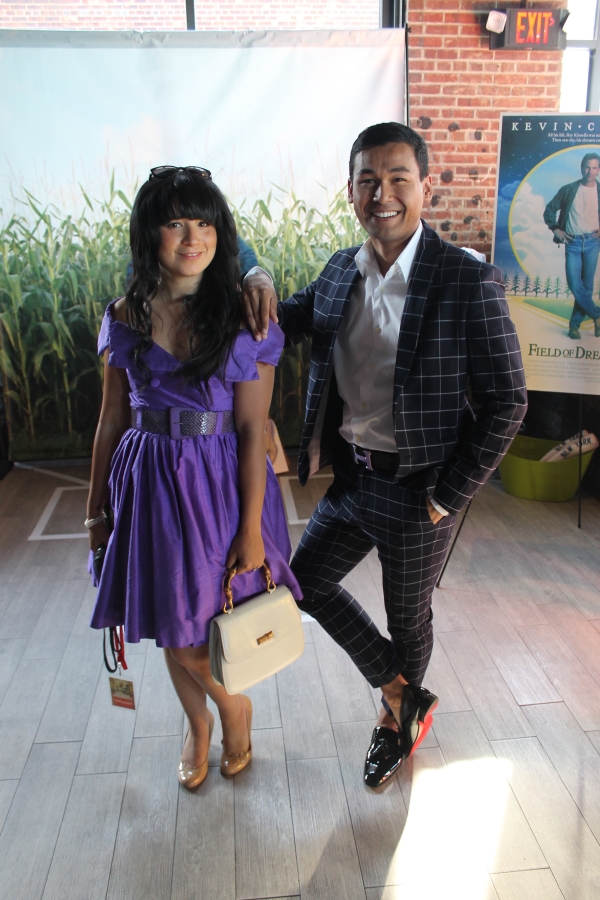 So the fabulous Maureen Goletz, one of the founders of the JCITFF told me before the red carpet, that I was the Joan Rivers of Jersey City. Which is a huge compliment, so in order to really get into character, I got myself some liquid courage in form of vodka. It's on baby.
I am wearing a vintage Nicole Miller dress I got at a flea market in Manhattan, nude patent heels and the lovely ladies of the Hair Room JC did my hair right before the event. I felt like a star.
I was really nervous about doing the coverage on camera, cause really you never know what's going to happen. I am kind of awkward in person and say weird things sometimes because I don't seem to have a filter… That being said, I had a blast!! There were still some awkward moments though….
So full disclaimer, that microphone I am holding doesn't actually work, it was just a prop!! How can you interview people on the red carpet without a mic, am I right?!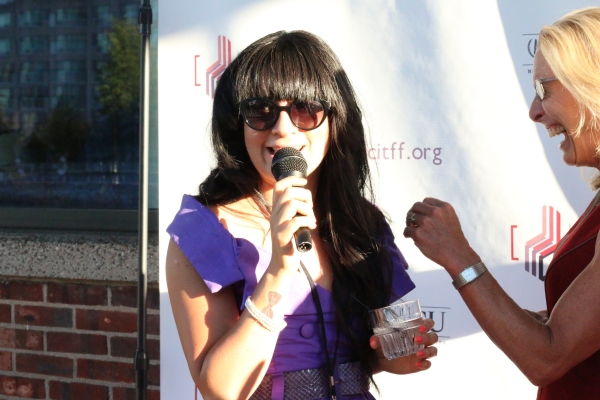 The Highlights….
Most fun interview
One of the first groups I interviewed happened to be Jersey City's most intelligent and influential people; Dr. Sue Henderson the President of NJCU, Joseph Scott, CEO & President of Jersey City Medical Center, Barnabas health and Carlos Lejnieks CEO of Big Brothers and Big Sisters of Essex, Union, and Hudson counties.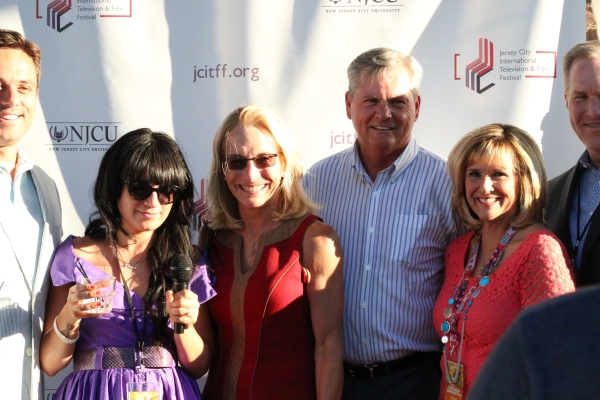 Woah, when it takes a whole paragraph to list their job descriptions you know they are the real deal!! They were honestly the funniest group of the night! I was sort of inappropriate at one point and Maureen wanted to kill me but they were so cool about it, had a blast talking to them.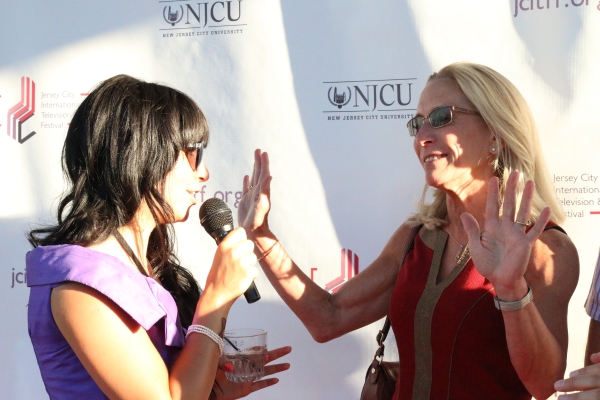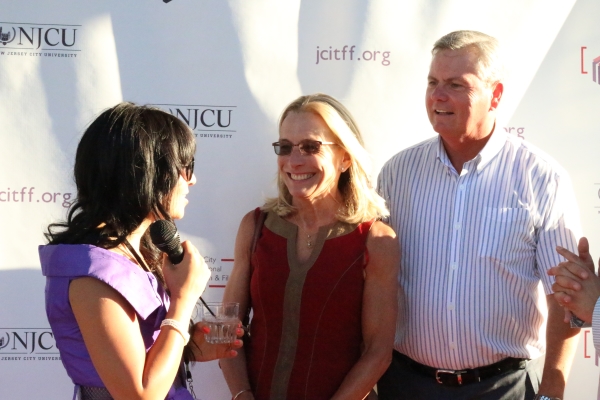 Male Crush of the night
Goes to Carlos Lejnieks, he is such a stud! He looks like an actor that belongs in a spanish soap opera, also the fact that he does so much for the community makes him even more of hottie. Ladies, word on the street is he is on the market!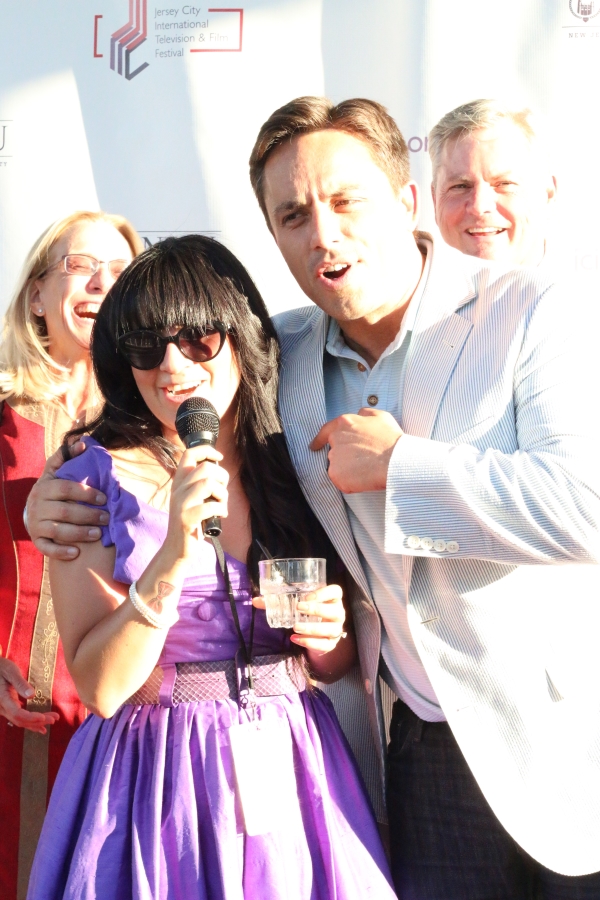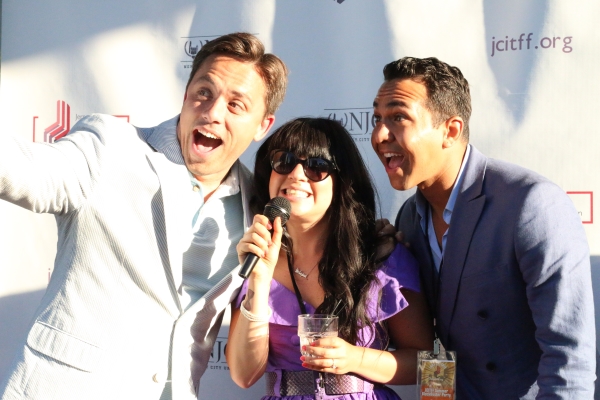 Female Crush of the Night
Giselle, opera singer turned pop artist is a total babe. That morning I actually got to interview her and her producer and hear her sing! Such a talent. When she arrived on the red carpet, me and the NVRland production ladies were swooning! Things also got a little sexy….and touchy… unfortunately this convo will not make the video!! ha!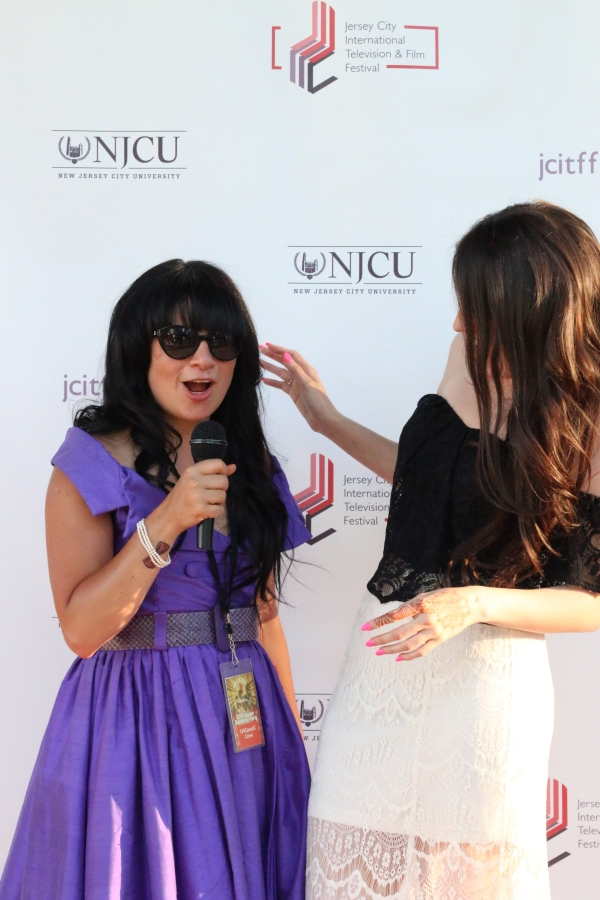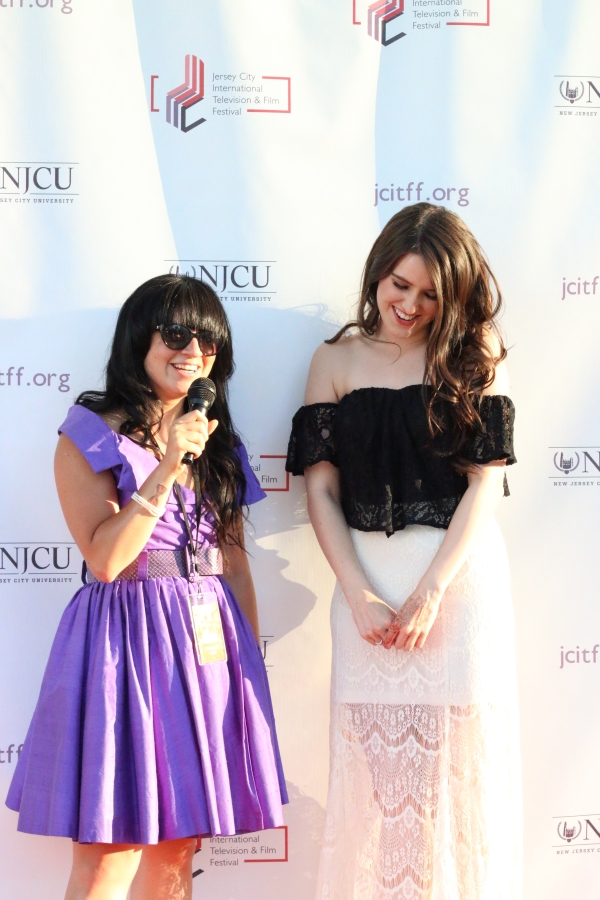 Best Dressed Female
JC's Playboy bunny and most googled post on my blog, Rachael Robbins looked absolutely stunning in a Stop Staring Dress. She is a total babe…. I couldn't stop staring at those fun bags though… #vodkatalking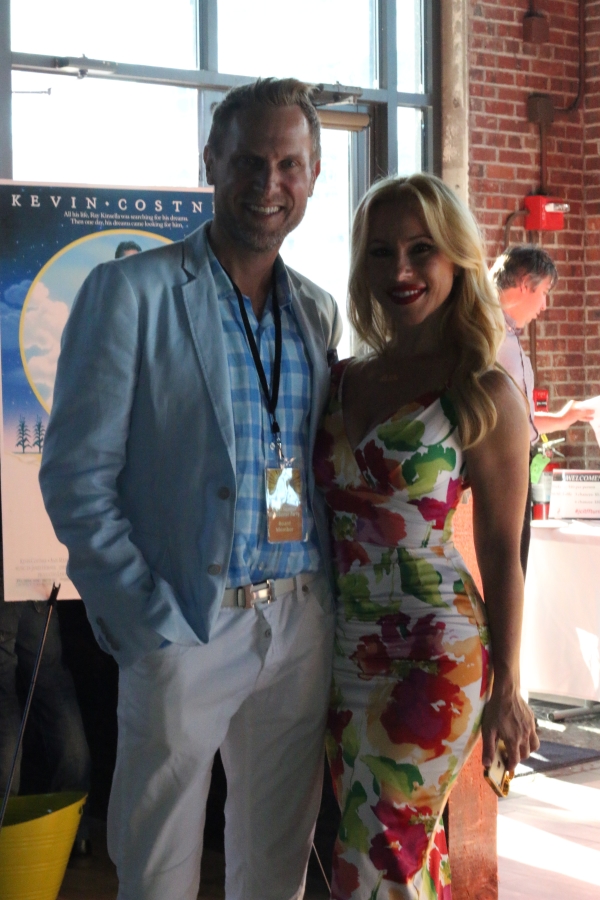 Best Dressed Male
Has to go to Chester Rothman, loved his whole look, the vest, the shoes… it was all on point.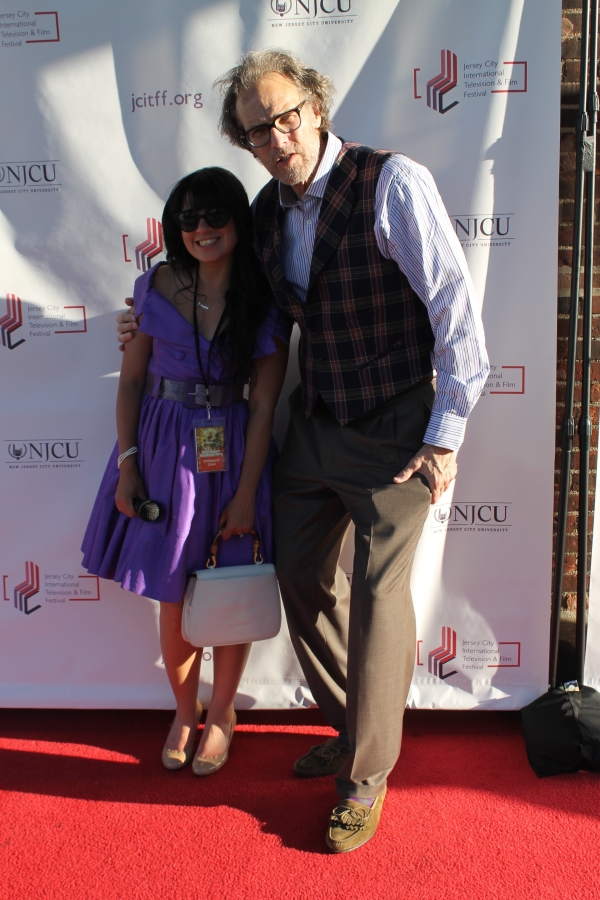 Selfie Break!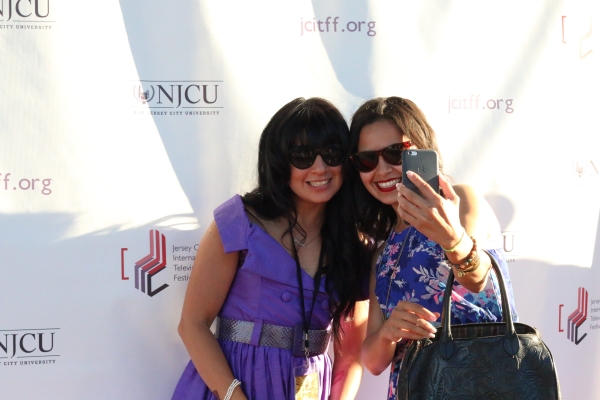 Cutest Couple of the Night
This has to go to Mayor Steven Fulop and his girlfriend Jaclyn. They are so adorable together and so into each other!! Jacklyn is super cute, funny and outgoing, the Mayor did a good job, she is a total babe. Totally three wheeling this adorable selfie! #younglove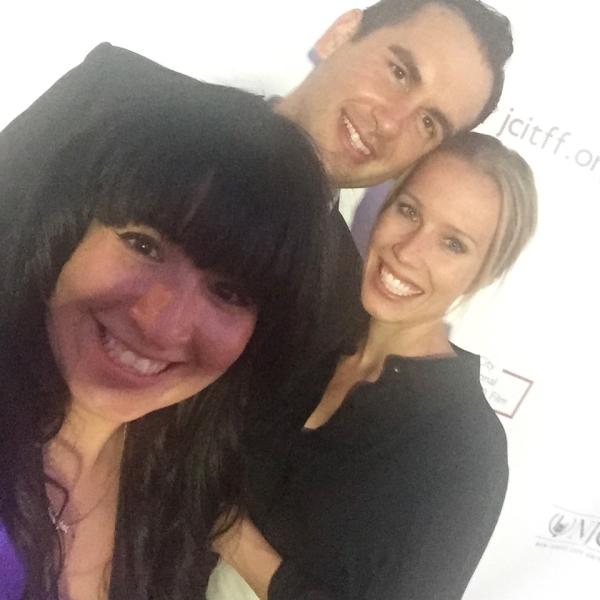 Wear Blue for Blue Soles
There was a theme of the night, over 30 people showed up wearing blue. This was to raise awareness to The Blue Soles Campaign which is a movement to raise awareness of child victims of abuse and neglect.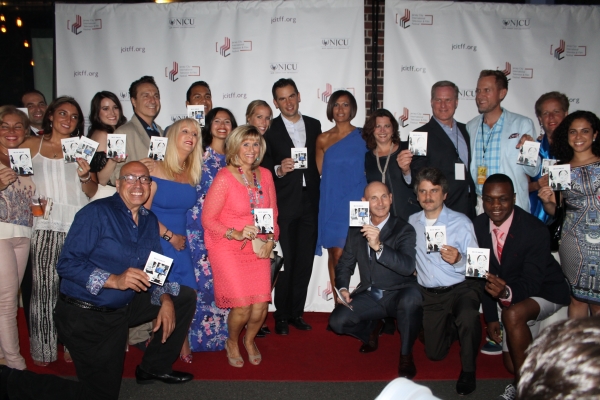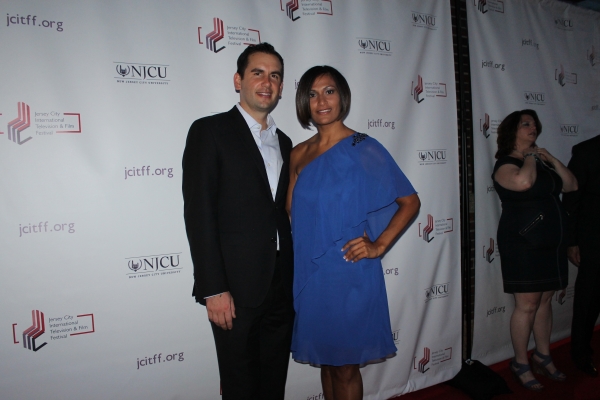 I spoke to Evelyn Mejil the founder of this wonderful organization, and she looked stunning in blue!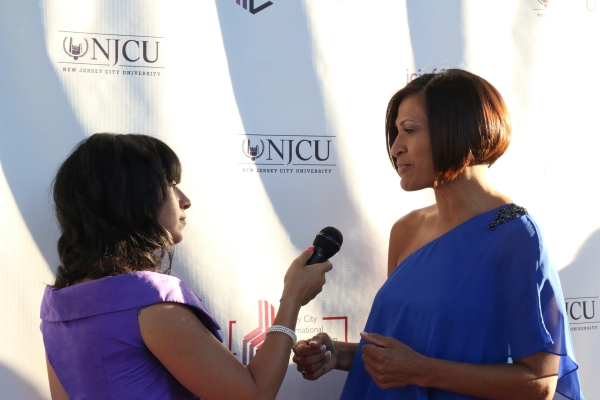 In an effort to recognize the estimated 6 million children victimized each year, all you have to do is walk! Pledge to walk 6 million steps for 6 million children. Register today bluesolesmovement.com #bethemovement
Most Popular of the Night
This has to go to John Lynch, this guy is just a great human being, always supporting so many different organizations, and fellow Jersey City people. So he deserves his own section!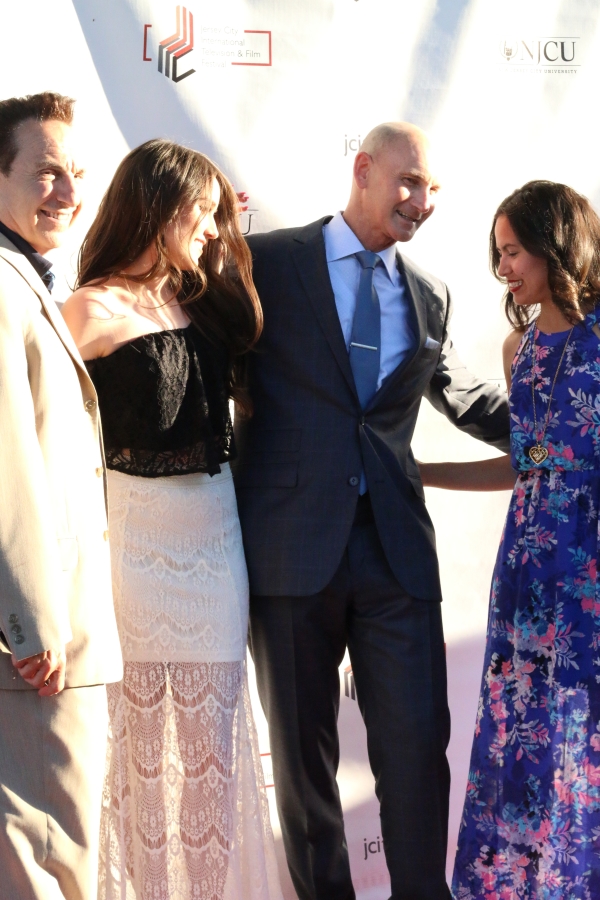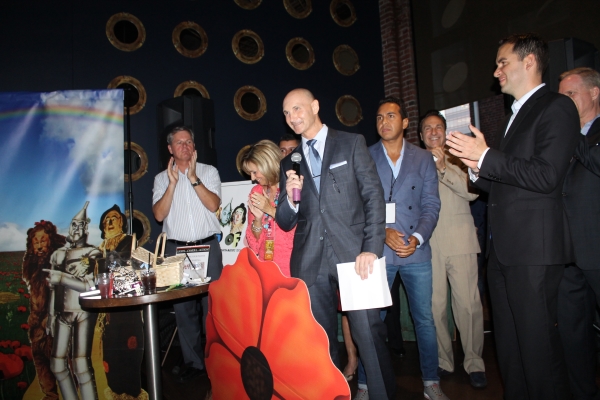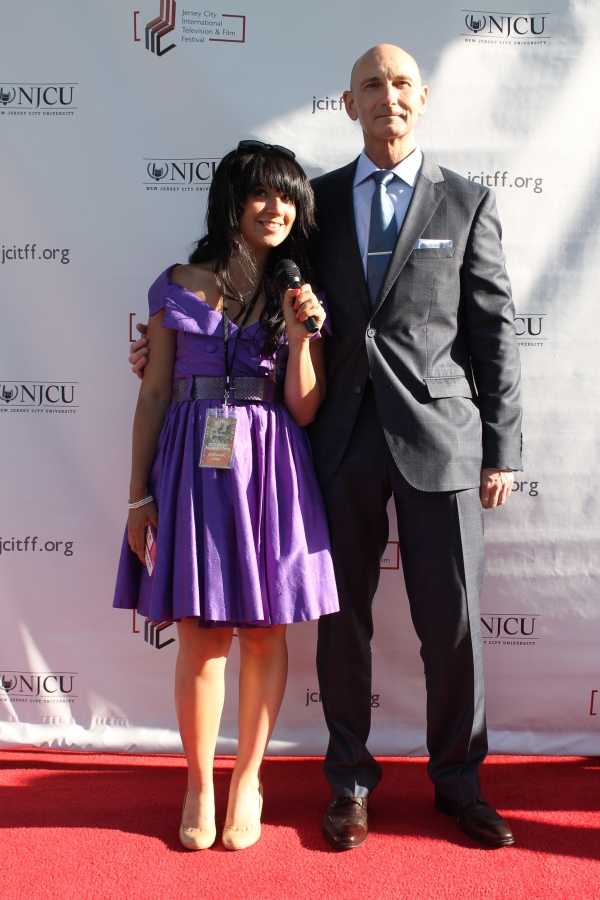 Drink & Hottie Break
Yes please. The Virile JC boys….
More Red Carpet Fun….
People really went all out for this one!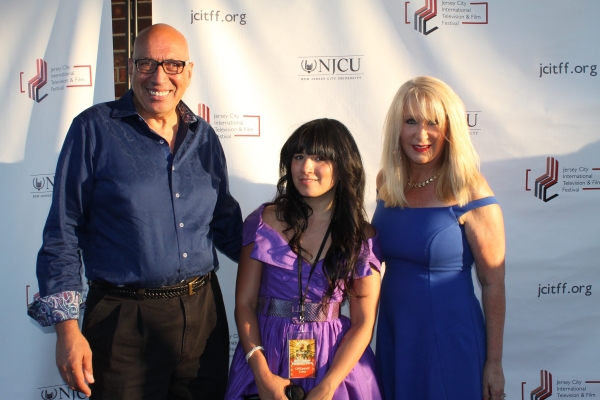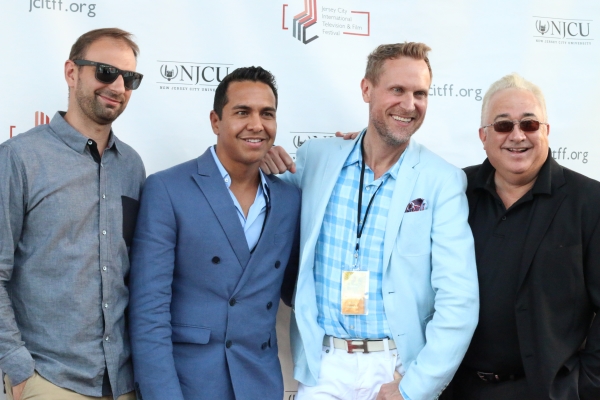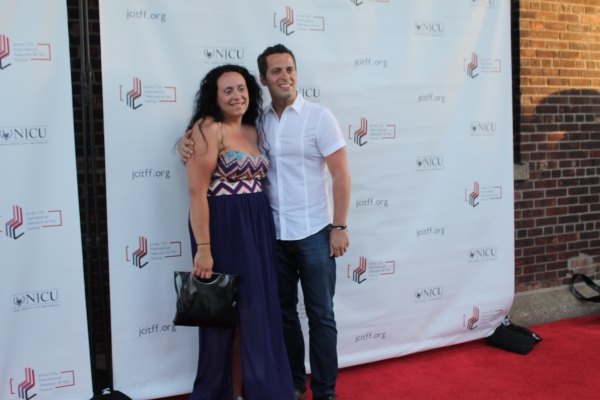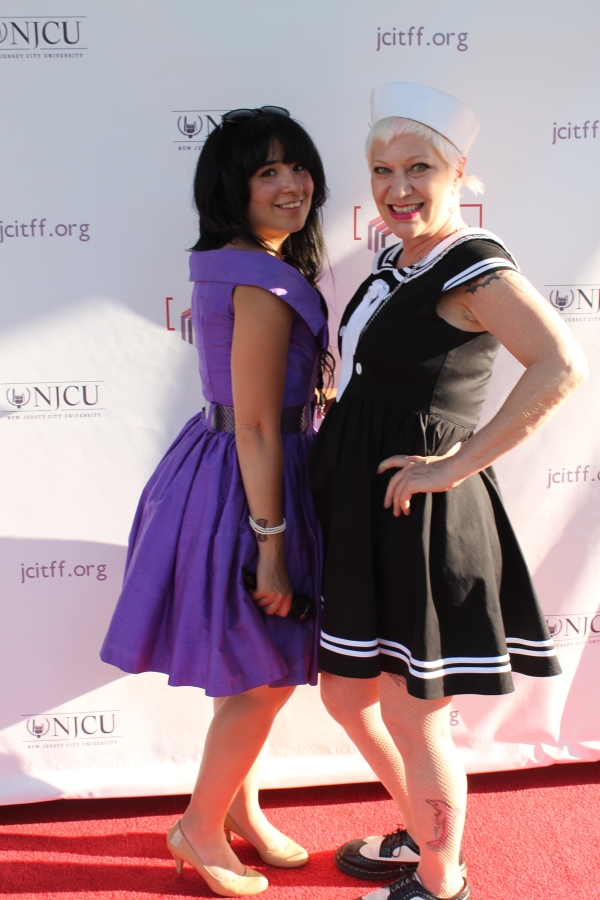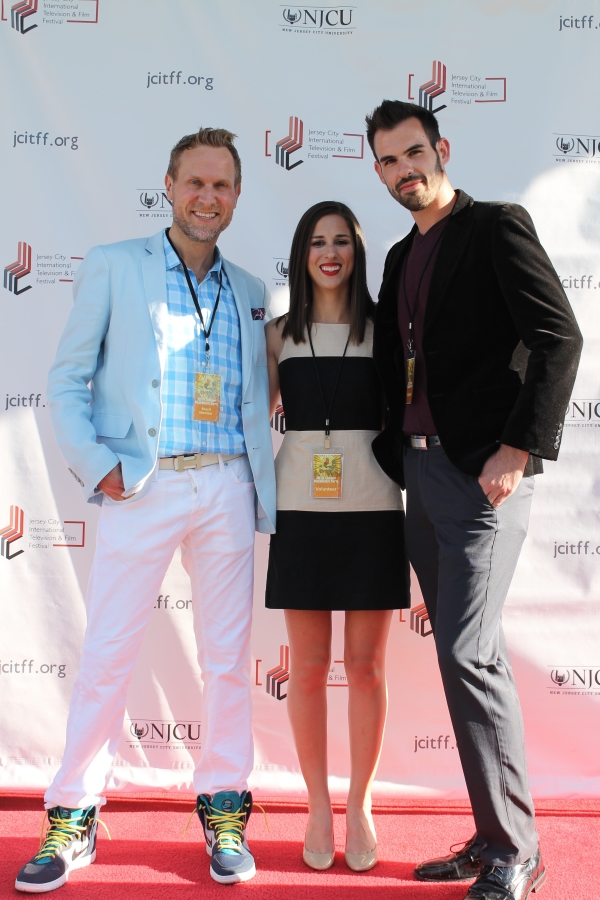 Inside the party
The JCITFF went all out for this event… they had different themed Photo Booth stations were people could take pictures using props from their favorite movies!! too cute.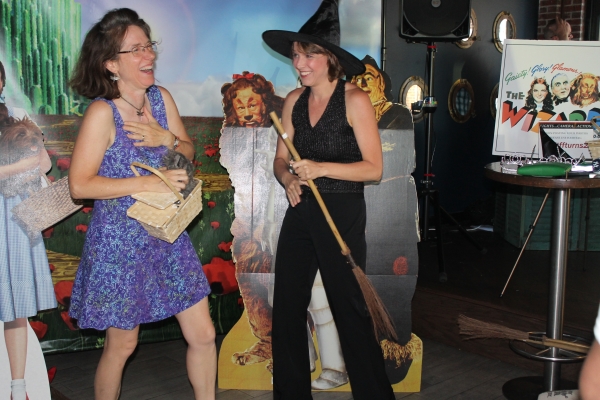 After the red carpet shenanigans died down, we ventured inside just in time all the speeches and thanks you's… the Mayor said a few nice words the JCITFF and also show a video reel of all the films that have been submitted for the festival happening in October.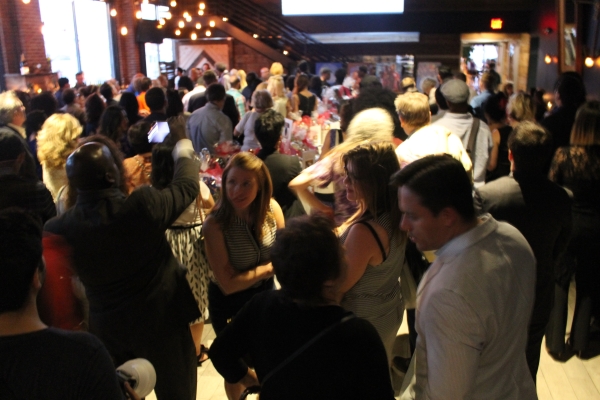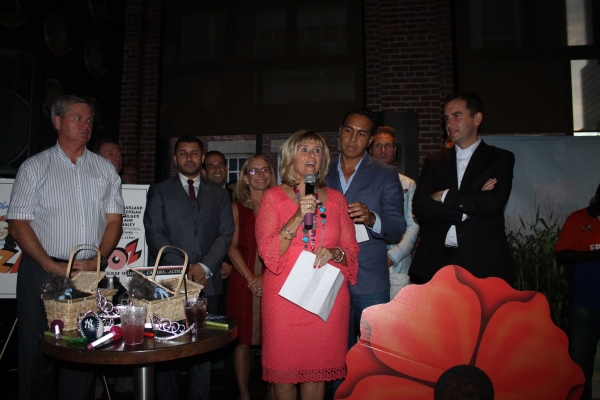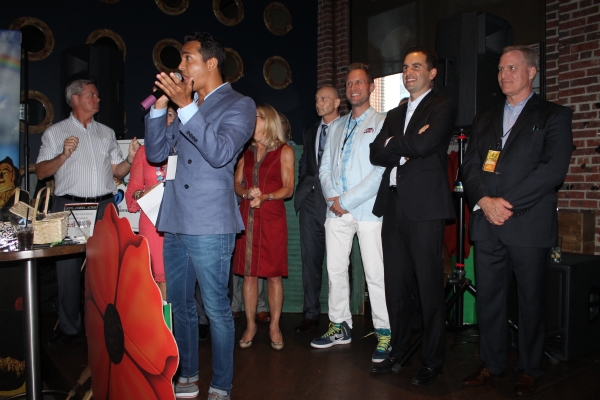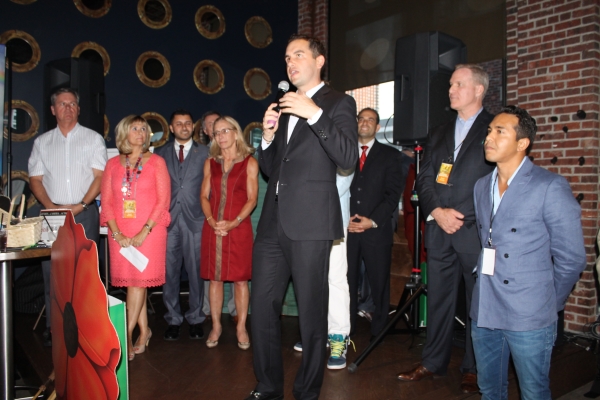 While we were all looking at the screen, I took a second to really take in the moment and look around me… Hundreds of beautiful people gathered under one roof to support the arts in Jersey City. It really was a beautiful thing.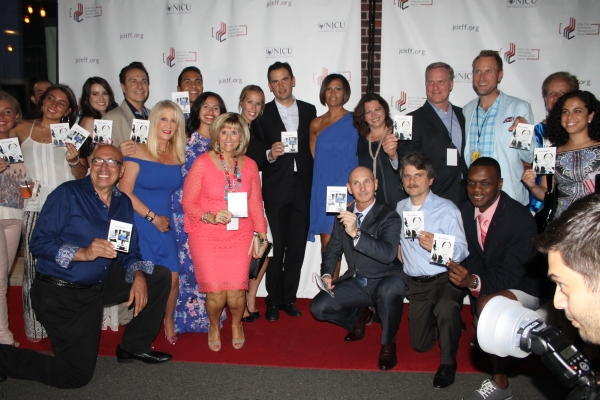 Sexy people come out and play…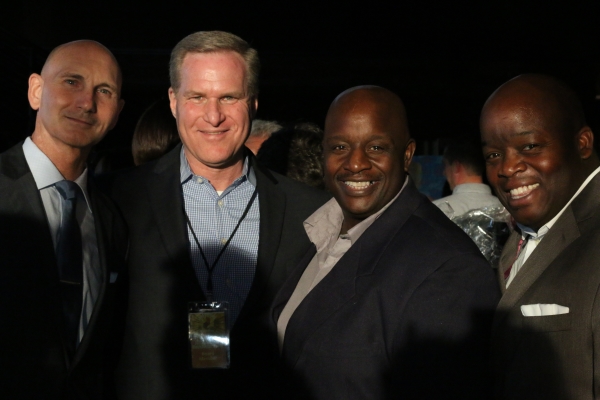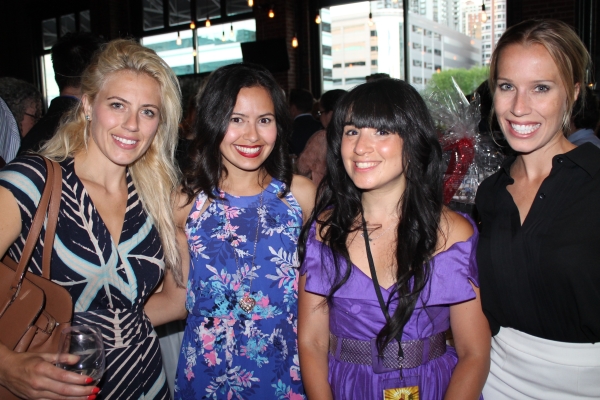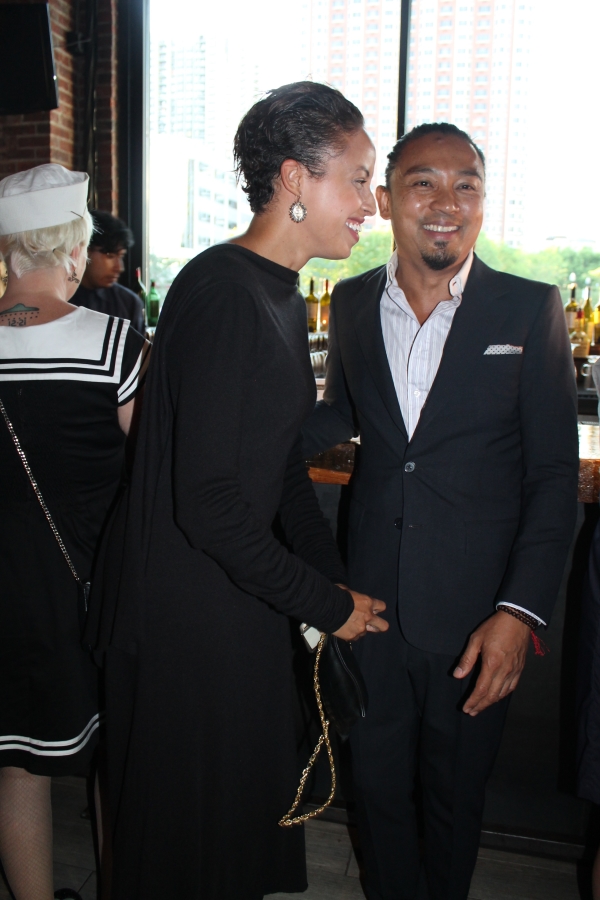 Special Thanks
JCITFF Crew for allowing me to cover this event! Michael Billy, Craig Goletz, Jarl Haugedal and Maureen Goletz!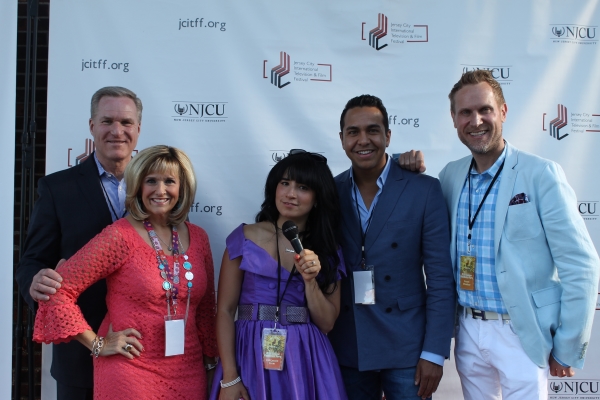 The Hair Room JC
THEY MADE ME LOOK SO GOOD! Thanks dolls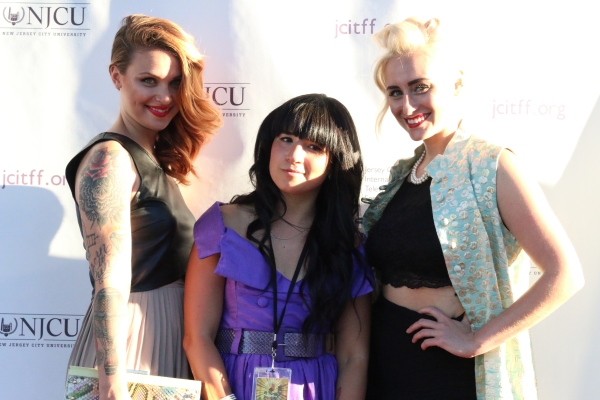 Mackienzie King and Alena for helping me cover the event!! Thanks Dolls!!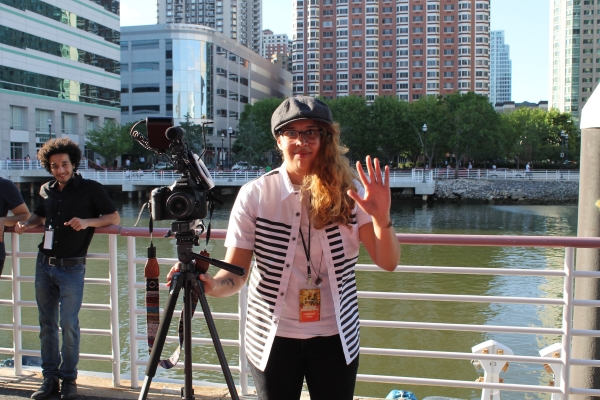 Vodka.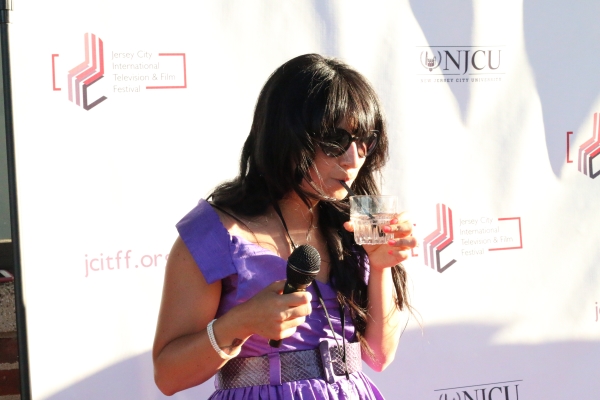 Stay tuned for the Red Carpet coverage on video!! Can't wait!! and see you guys October 16th for the opening night of the JCITFF! I think I could get used to this gig….
Pictures by http://nvrlandproductions.com
Here's 400 more!