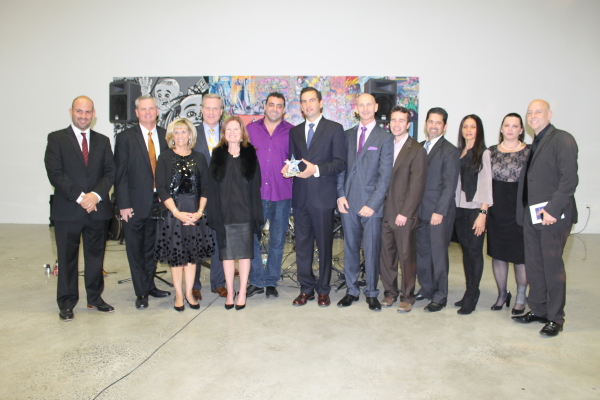 This weekend we attended the 1rst Annual JC Youth Foundation Gala honoring Mayor Fulop at Mana Contemporary. My hubby and I got all dressed up; I wore my prettiest vintage dress from Another Man's Treasure and he rocked his Asos suit and looked so dapper!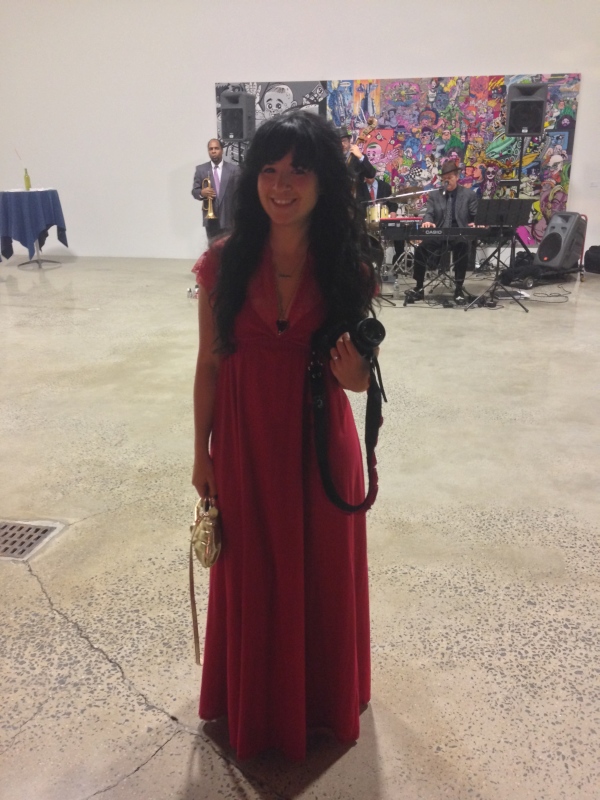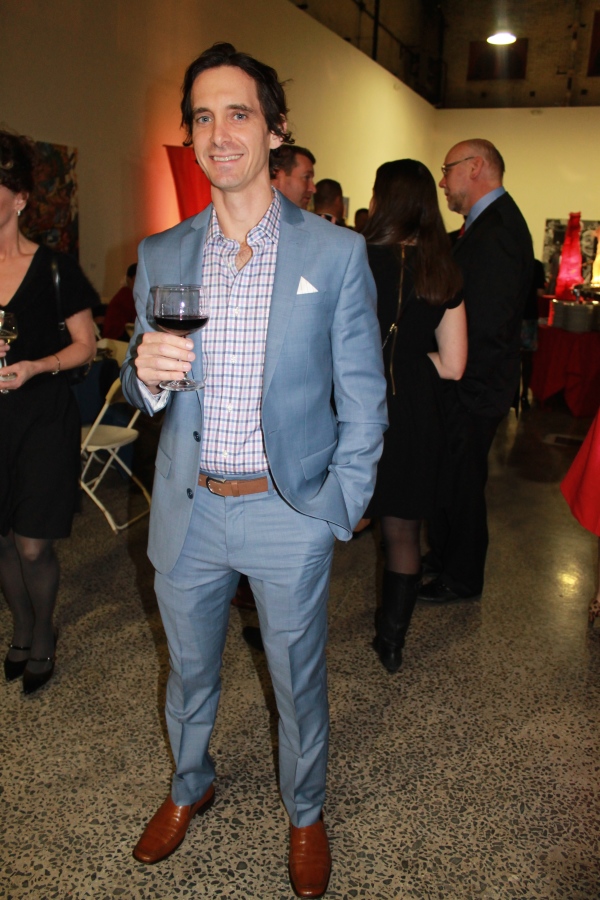 It was a beautiful event with beautiful people supporting a great cause. The event was catered by Porto Lounge, and the open bar was provided by 9th and Coles! It's amazing to see different business's and locals coming together for a fun night and an amazing cause; The Jersey City Youth foundation.
We got there at around 7:30pm, and the place was already filled with fabulous people. We mingled with some old and new friends, had some bites to eat thanks to Porto Lounge and I did my thing taking pictures of all the fashionable people. Everyone was dressed to the nines! I loved it.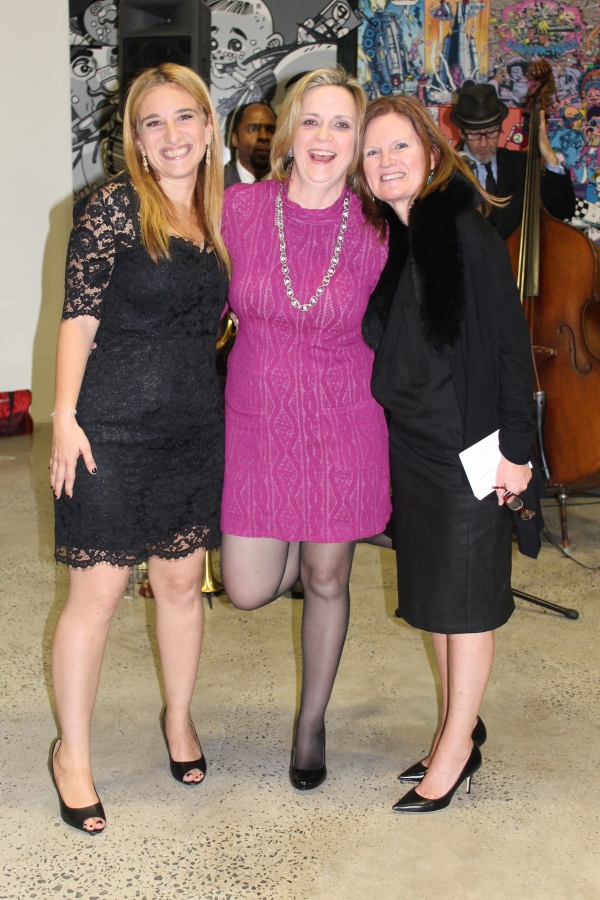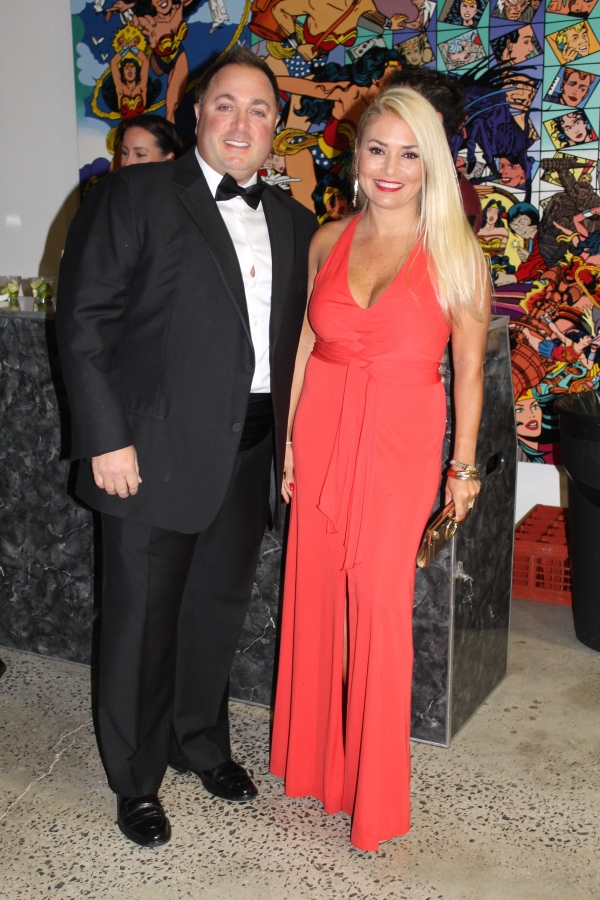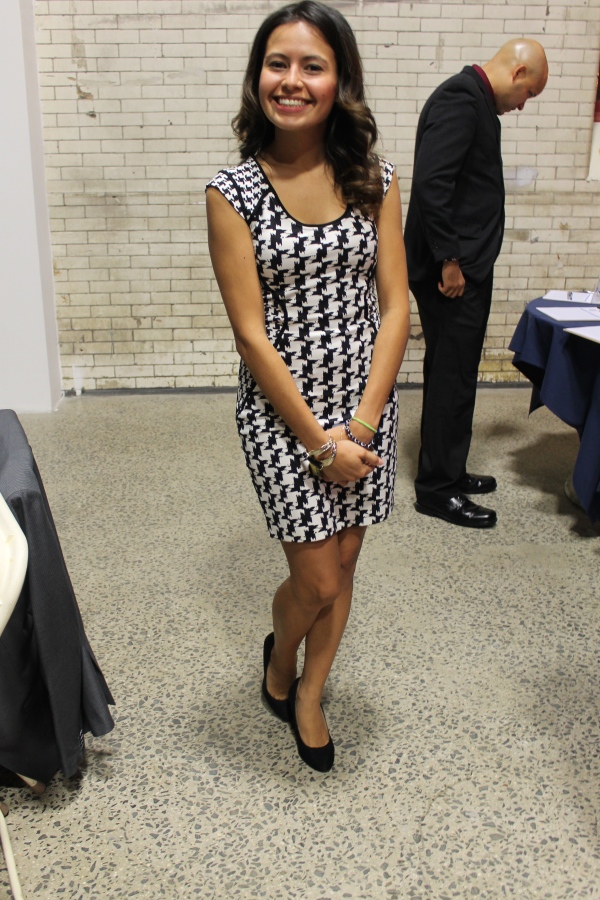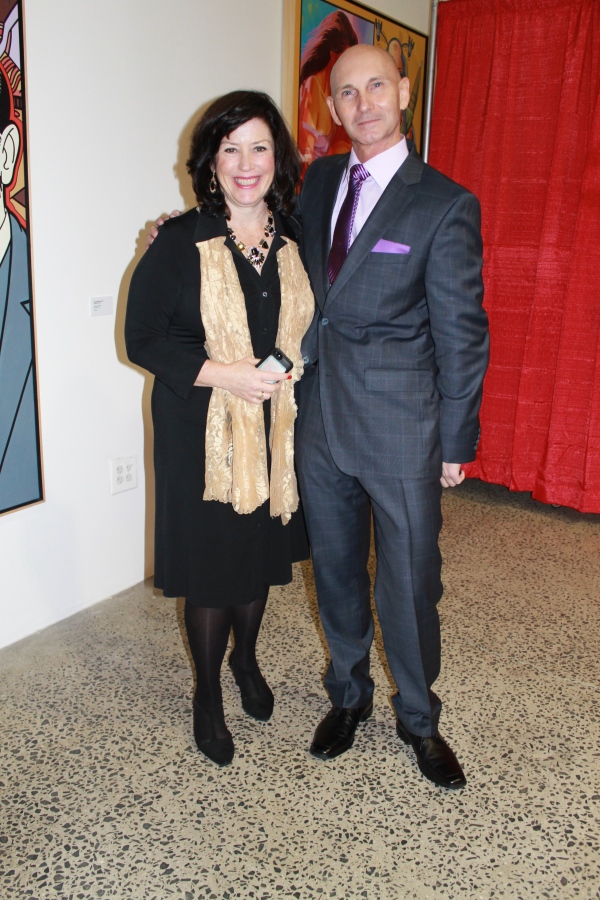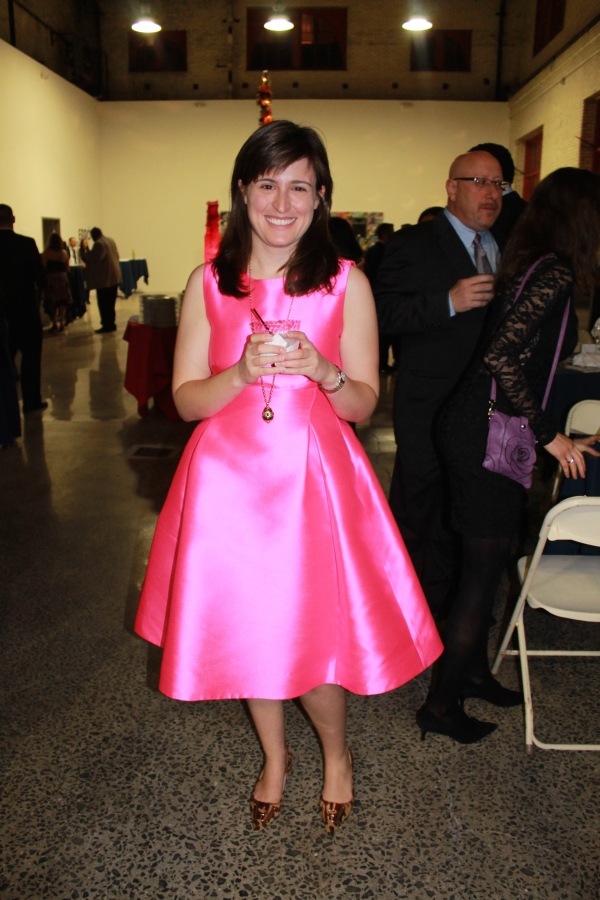 Veronica Park, president of the JC Youth Foundation who I recently interviewed for a post gave a speech honoring the Mayor, the board members, and the generous people who donated to the foundation. Mayor Fulop gave a warm speech thanking everyone for coming and donating to the cause.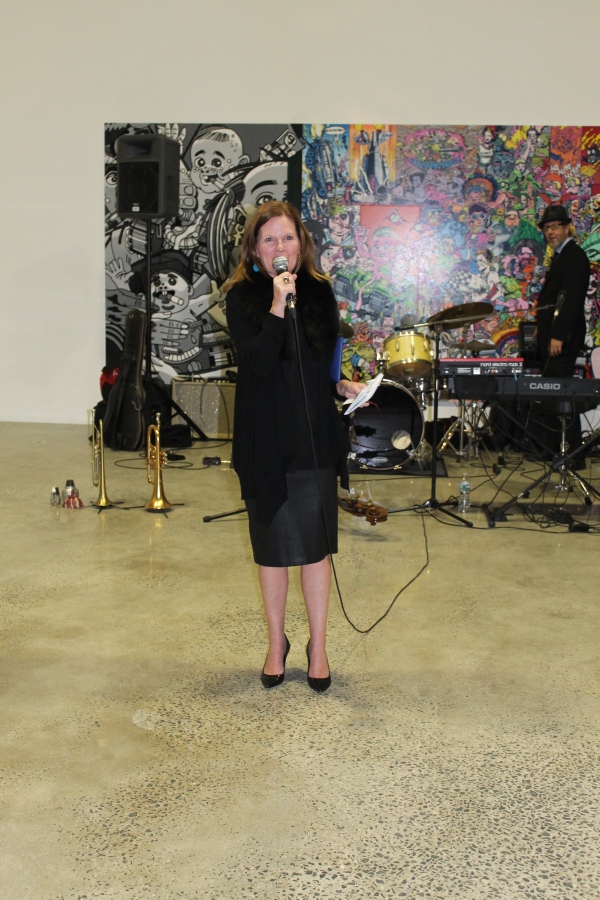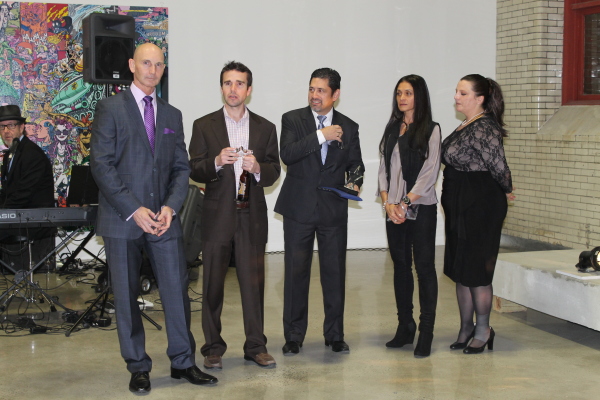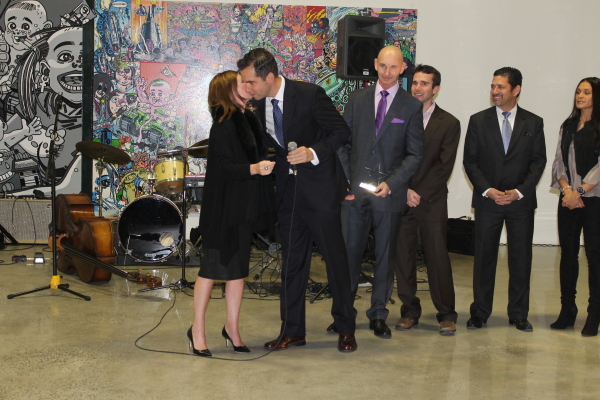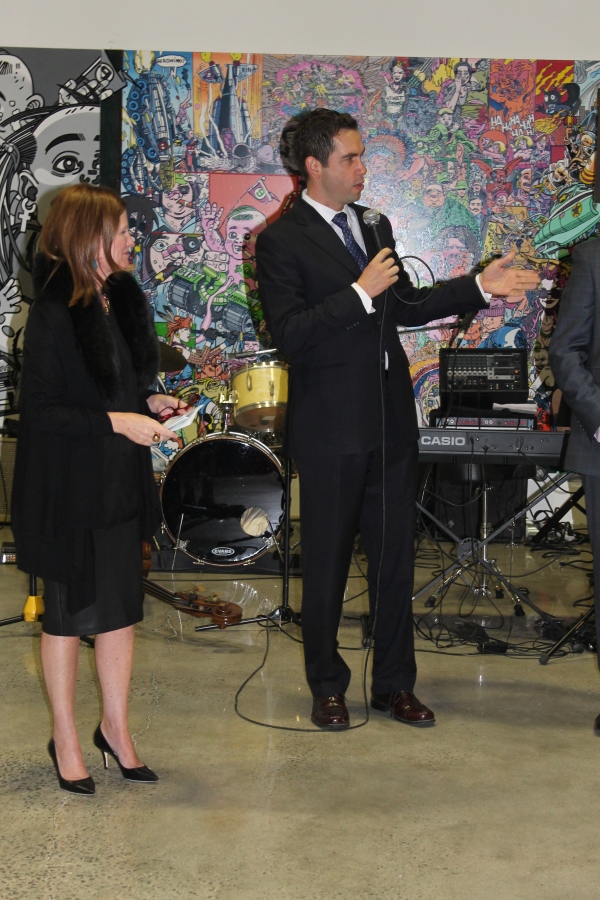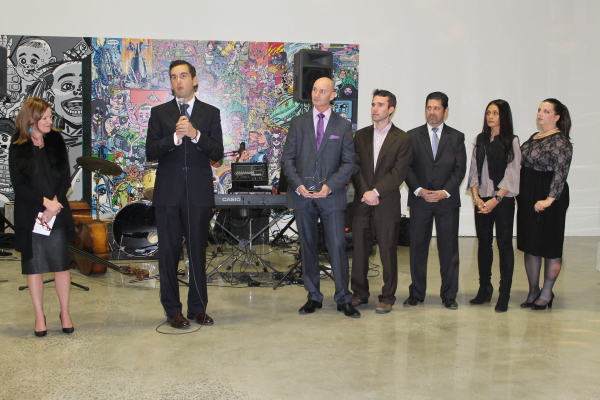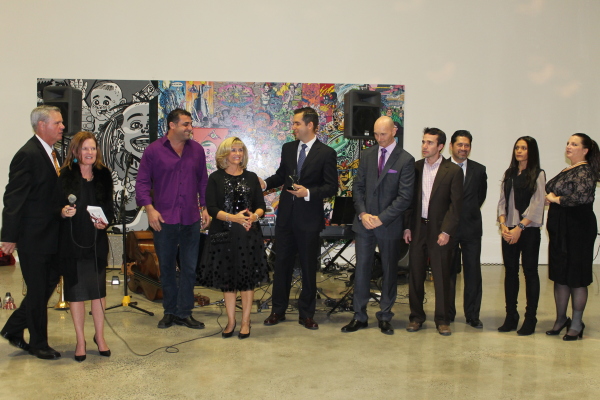 Afterwards my hubby and I got to exchange a few words with the Mayor, he is so friendly and down to earth! Hey Mayor, I make really good hummus, come for dinner one day will ya?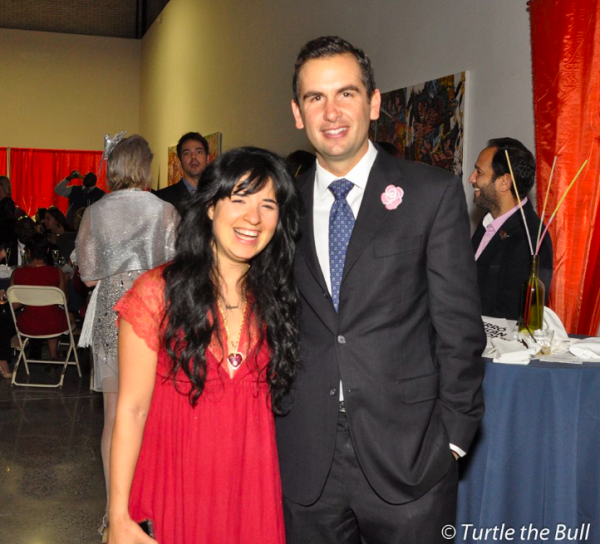 Shout out to Alex Pergament aka @Turtlethebull for hooking me up with some pictures!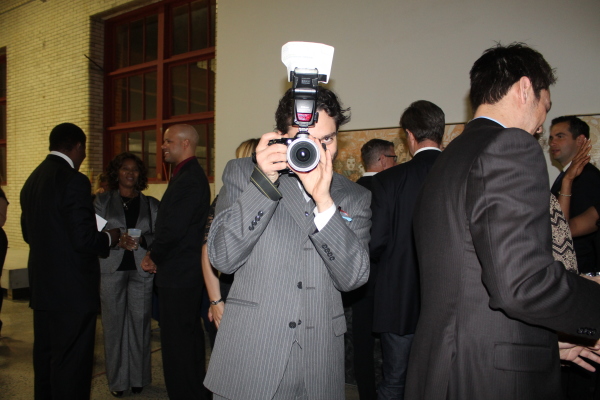 There was a wonderful Jazz band playing in front of an amazing piece of art, the music was echoing throughout the whole venue. At the end of the evening, people got up to dance and it was so fun to watch.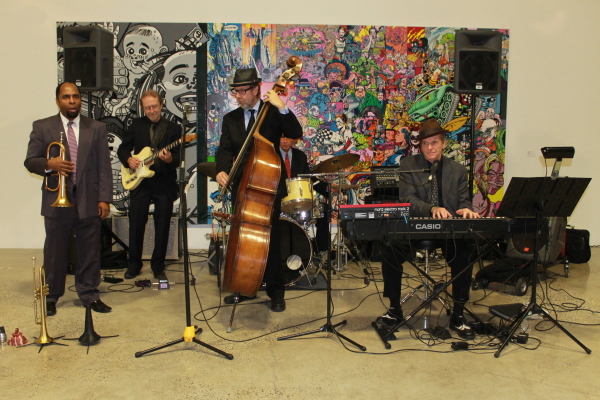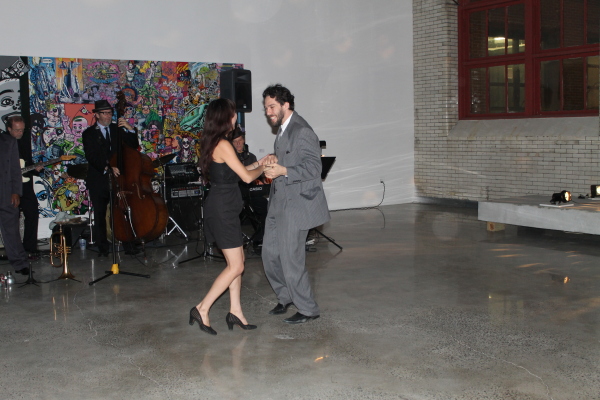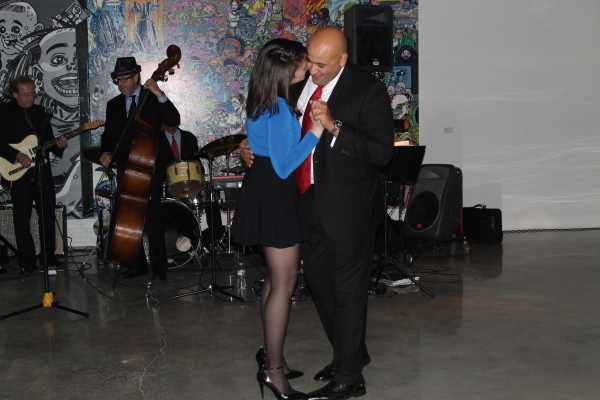 Opera singer and superstar Giselle Bellas even graced us with her rendition of "Happy Birthday" for someone who was celebrating that night. What a talent!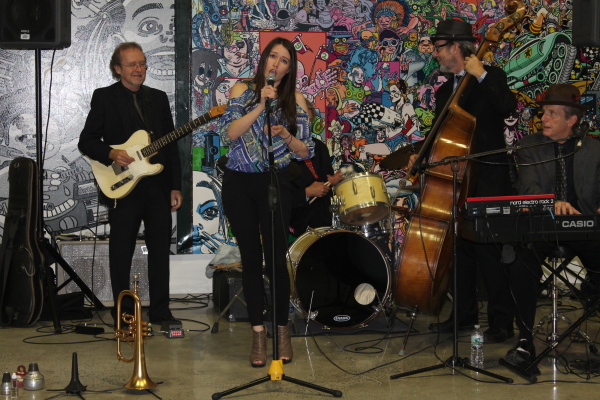 Good times and happy faces!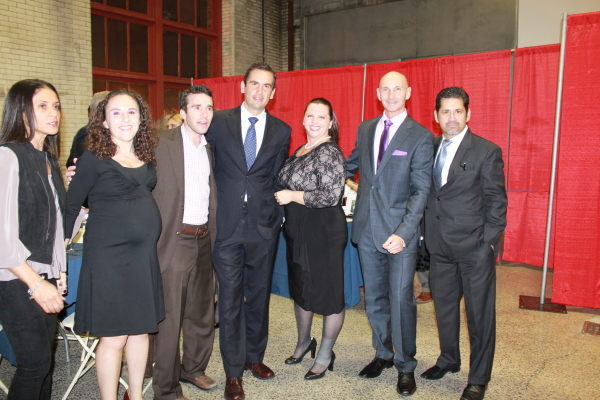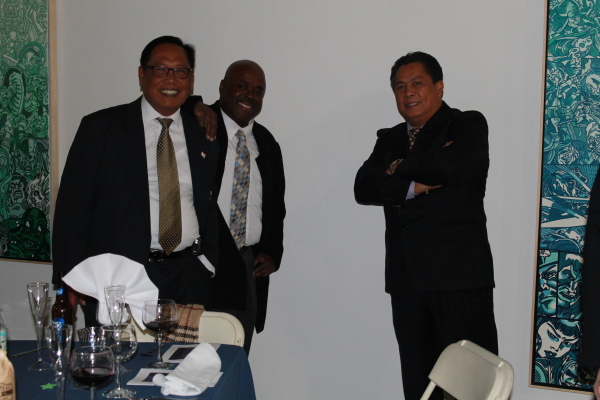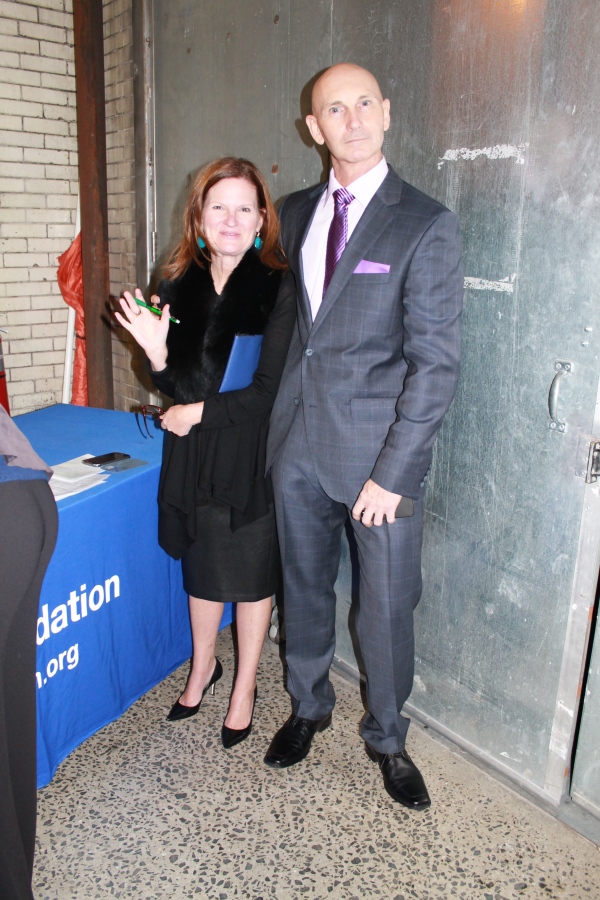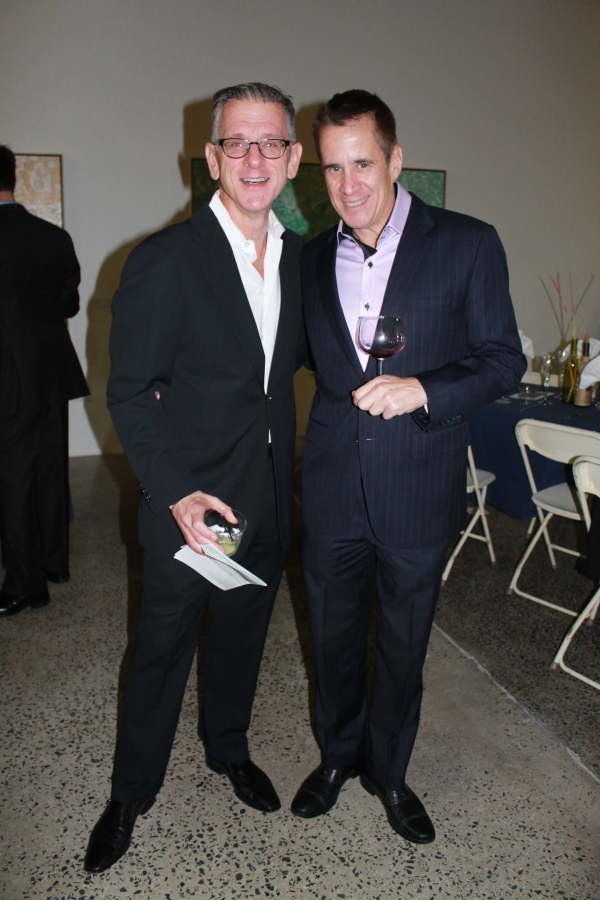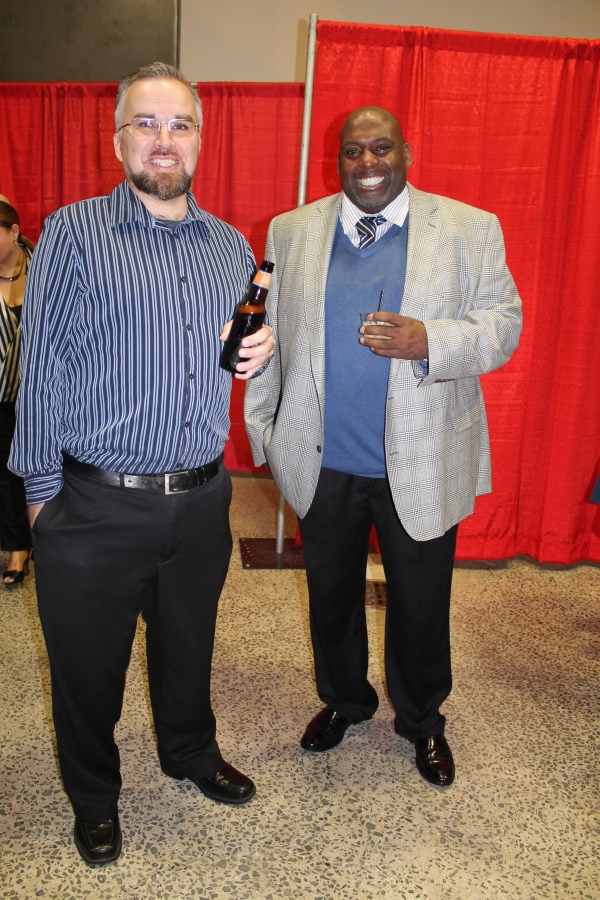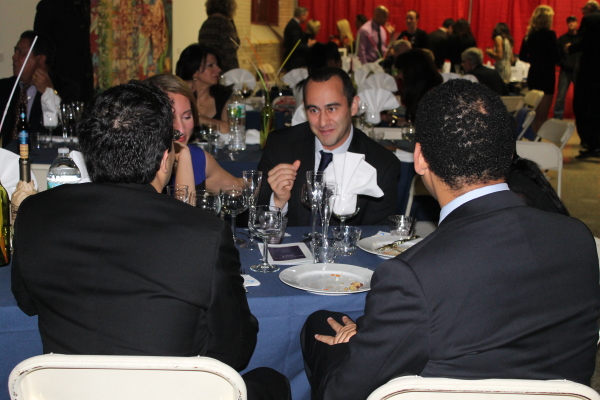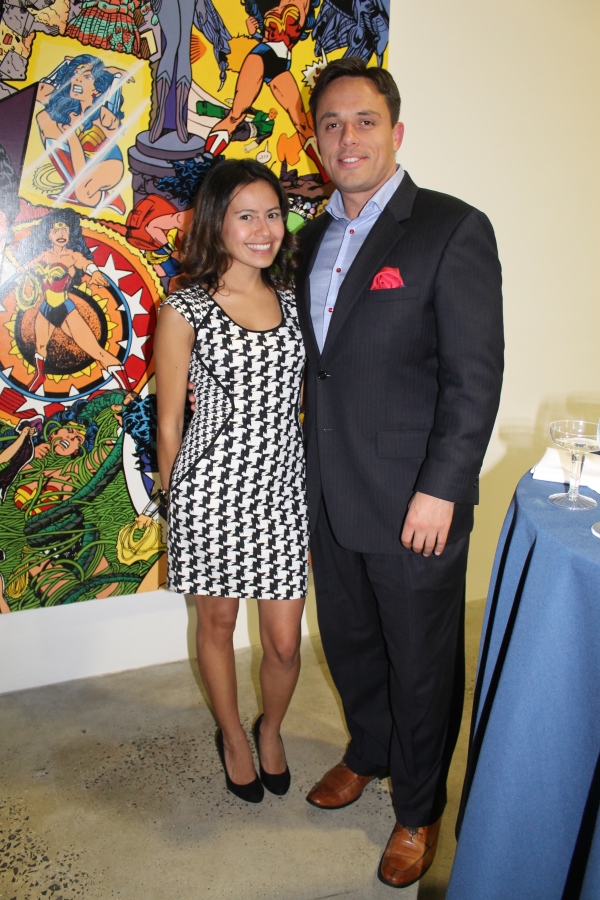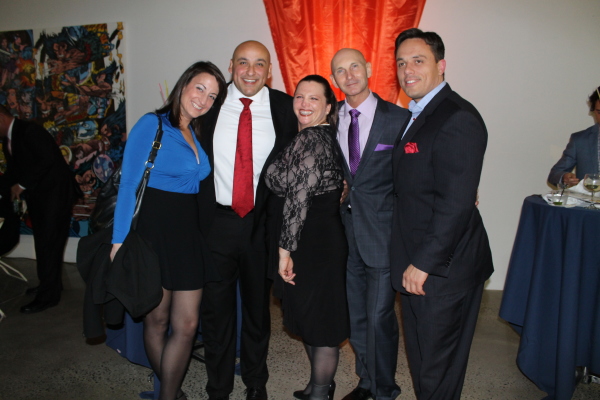 EATSS- Thanks Porto for hooking up the delicious spread!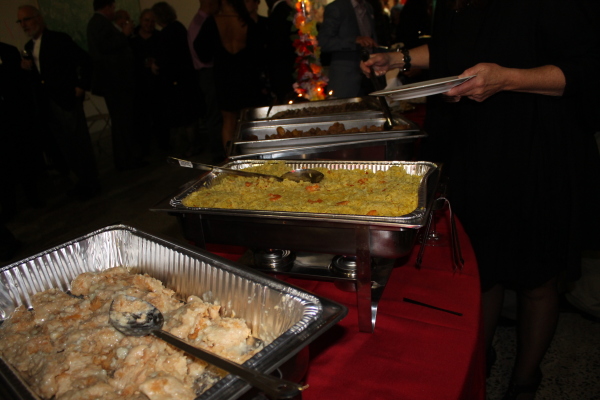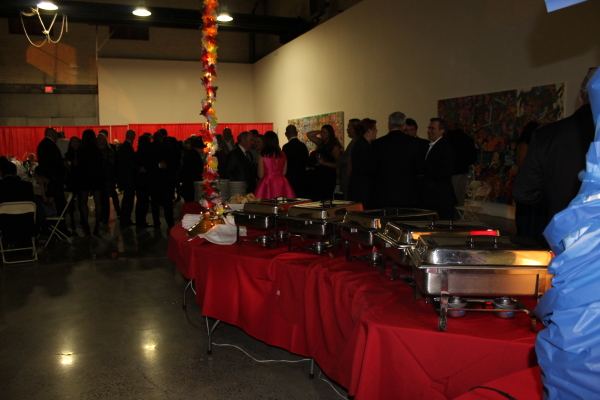 Before we returned home to watch Homeland and pass out, I grabbed John Lynch, a member on the board of the JC Youth Foundation for a quick little Q&A of the event.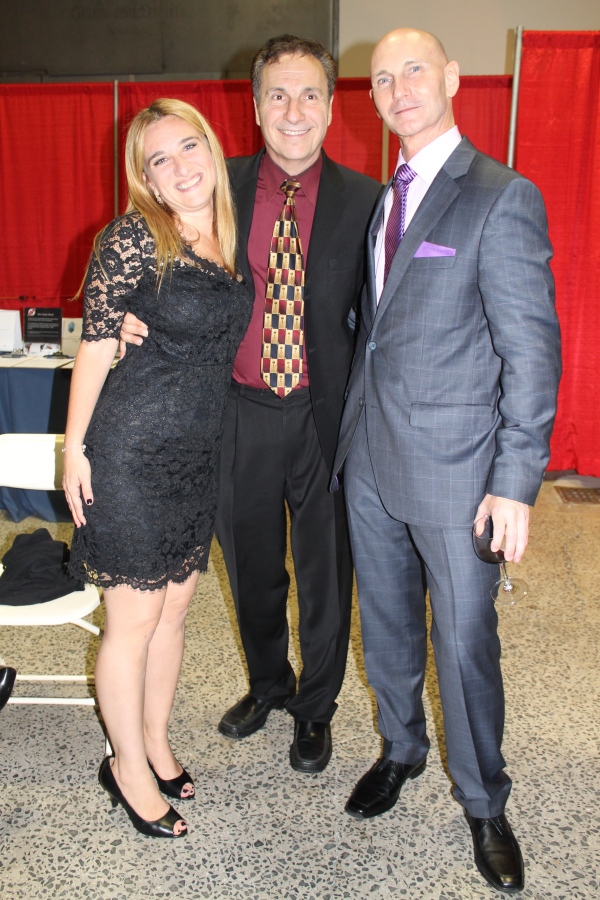 Tell me more about this Gala. We need to raise funds for the various initiatives like the turkey drive… we just finished giving out 10,000 back packs, raised money for that through the golf tournament we had. This fundraiser is going to help support the Turkey drive. We hope to give out about 8,000 turkeys this year to families in need. It will also help us with the toy drive… in addition, we want to start writing grants for the folks in need and for the different programs that are throughout Jersey City, that help children in need or at risk children.  That is the main goal.
How much have you raised so far? We raised a fair amount and that doesn't count the wonderful event you guys put on last night (80's Halloween Prom).
Thank you! Anyone you want to thank. Everyone that's come here, not just the board… Craig and Maureen Goletz, the Mayor and his vision to want to do good things for children. Man…I would be here all night if I was trying to thank people! A big thank you to the community of Jersey City because time and time again the community has helped… I've been involved in a lot of initiatives and not just the JC Youth Foundation…. We did a fire relief fundraiser and we've done a couple of fundraisers over the years and so many people in the community came out to support.
Cheers!
To find out more about the JC Youth foundation visit: http://jcyouth.org
Gallery