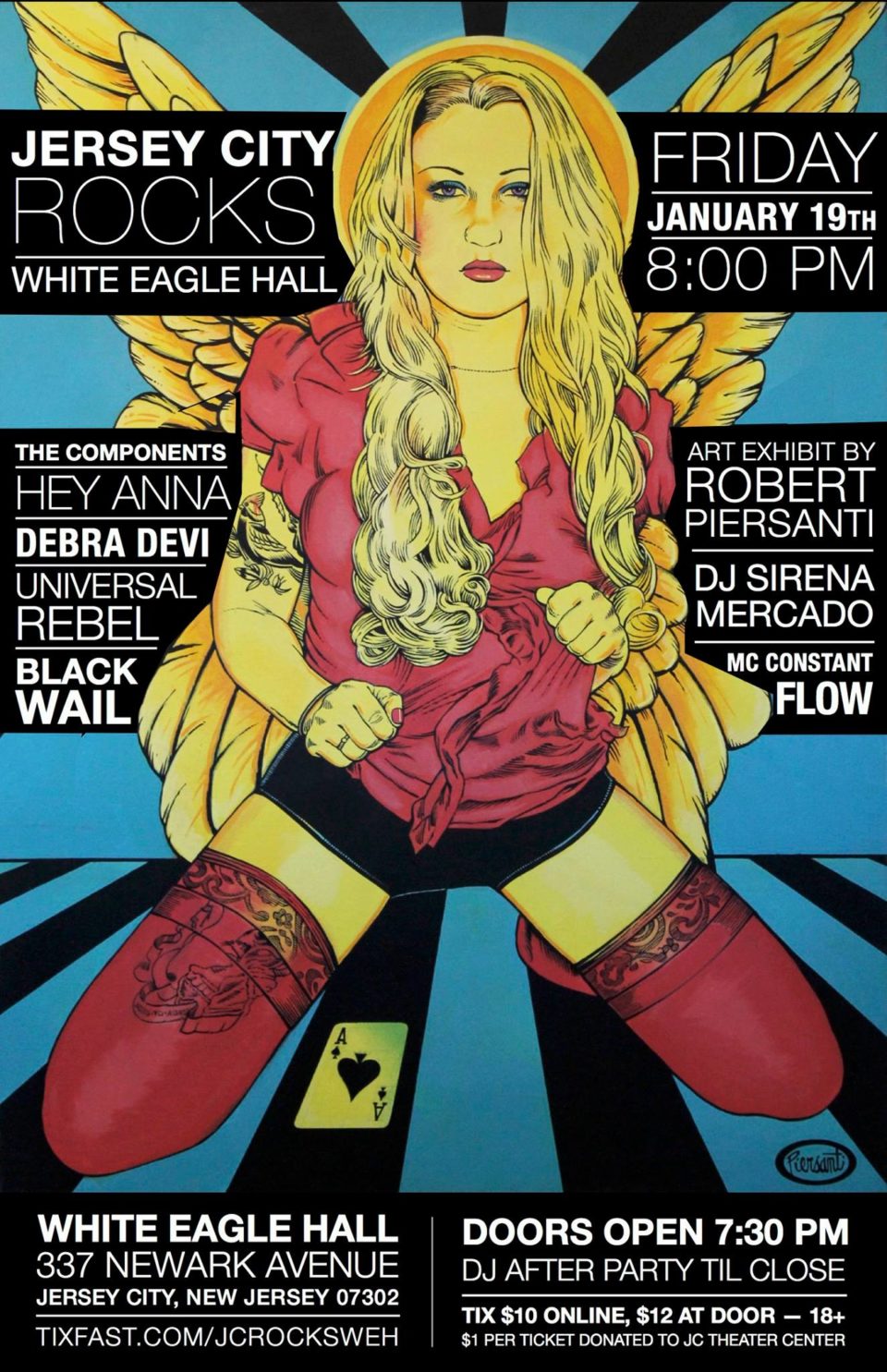 This Friday, January 19th, some of the best music Jersey City has to offer is coming to rock White Eagle Hall. One of the newest and most unique live music venues in the Northeast, White Eagle Hall has been a strong supporter of Jersey City's music scene, providing local acts opportunities to open for national acts, and now they're opening their doors for a night to celebrate what Jersey City's arts and music scene has to offer.
I had the chance to sit down with Debra Devi, the organizer of the show whose awesome 70's rock ensemble will be performing, to talk about the upcoming night, why she chose to put Jersey City Rocks together, and the current state of the Jersey City music scene.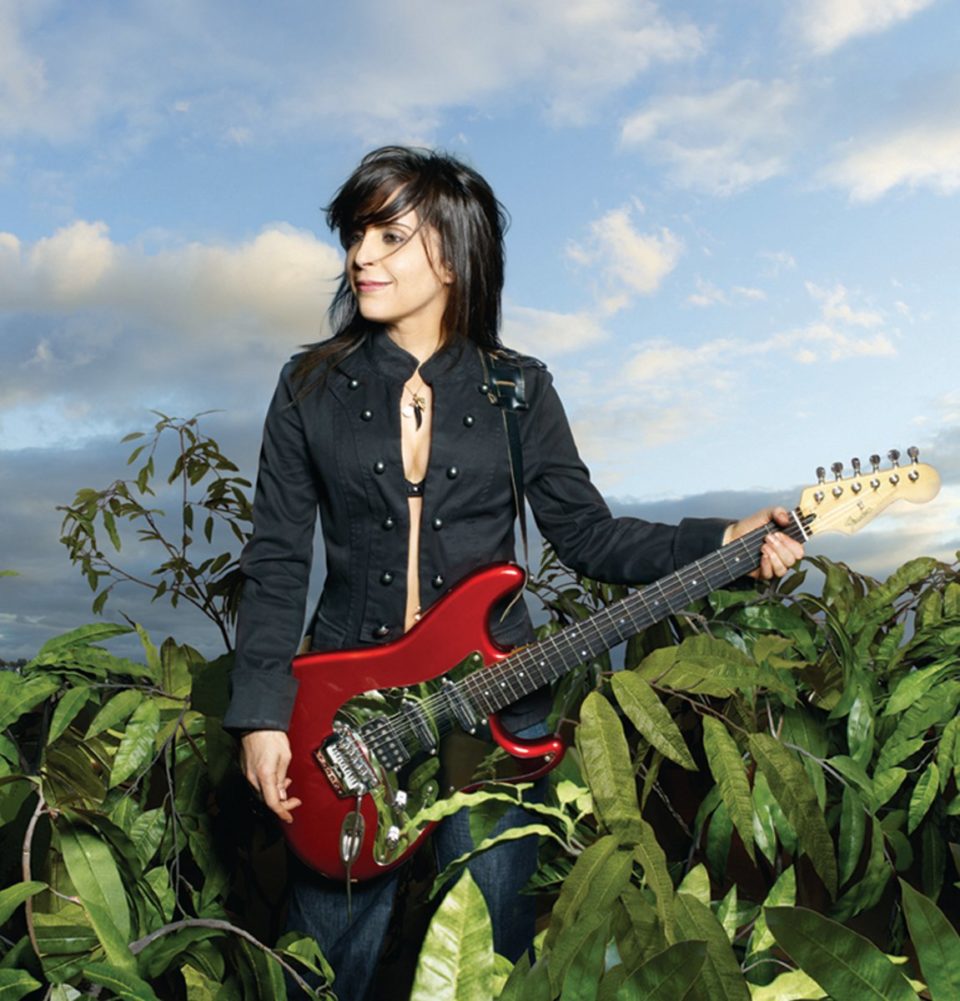 ---
Hey Debra! So how's everything been?
Good! I've been working hard to get everything together for the big the show, coordinating we have 5 bands, a DJ and an MC. We've just got load-in and soundcheck times scheduled, so I think we're pretty much ready to go.
Do you a lot of people helping you?
No, haha. I'm doing this by myself. I'm not a promoter so I'm sure I'm making mistakes – We have some real great promoters in town but once I saw we had an open venue, I just wanted to jump on it. All the bands have been easy to work with, so I'm excited.
What made you want to do put Jersey City Rocks together?
I'd already been talking to Heath Miller, the booking agent at White Eagle Hall about having Jersey City band opening for national acts. We realized that there are so many brilliant Jersey City bands here, so why don't we have a night to showcase them and they said yes.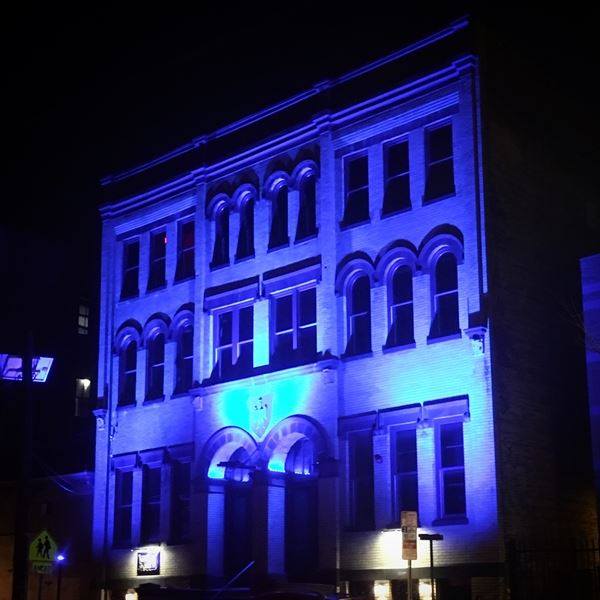 So we're gonna have Hey Anna, The Components, Universal Rebel, Black Wail, my band (Debra Devi), DJ Sirena Mercado with live percussion from Sirelo Entertainment and Friends, MC Constant Flow, as well as an art gallery from Robert Piersanti, who put together the flyer.
I just wanna reflect what I love about Jersey City, which is first of all is the diversity.
Literally number one in the country!
Yes! Literally number one!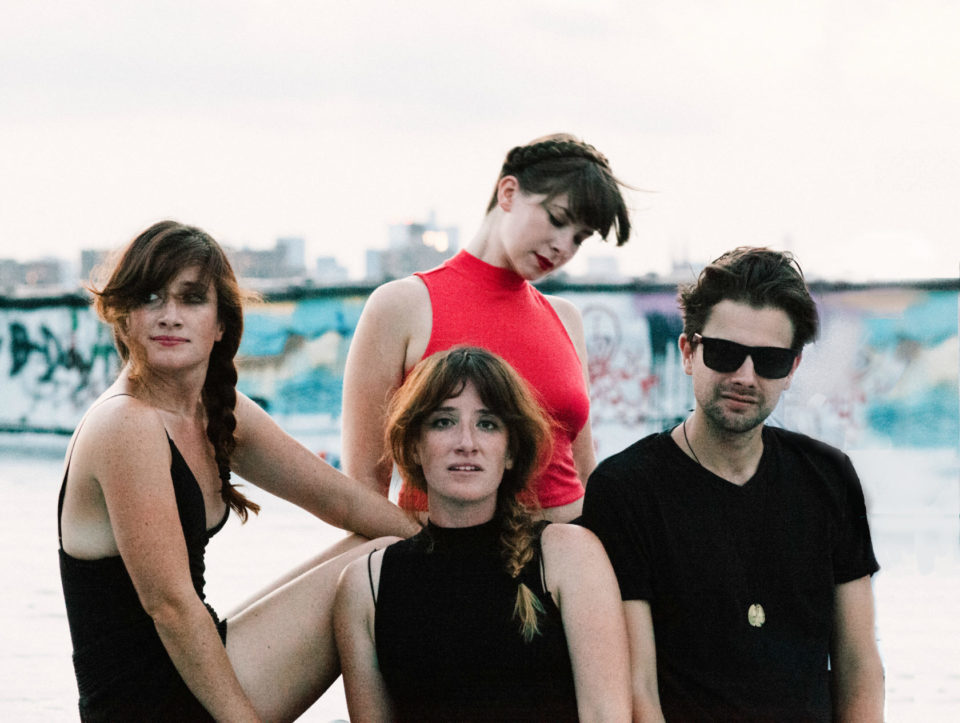 What made you choose these acts?
I have to thank Dancing Tony  for turning me onto Hey Anna, indie pop sisters, they're wonderful. The Components just won the battle of the bands. Jim Testa of the Jersey Journal recently described them as, "The White Stripes, Chuck Berry, and Bruno Mars all rolled into one." Universal Rebel is an awesome politically conscious hip-hop dub band/collective. I really enjoy Black Wail, the riff rockers of Jersey City, they're one of my favorite bands. There's my own band, and we have a real 70's influenced rock jam vibe. We have DJ Sirena Mercado and the percussion group who if you've been to their Elevate parties, you know they're really off the chain.  And I really wanted to bring in a hip hop artist, so I invited Nelson or MC Constant Flow and his crew, they're just very entertaining and energetic.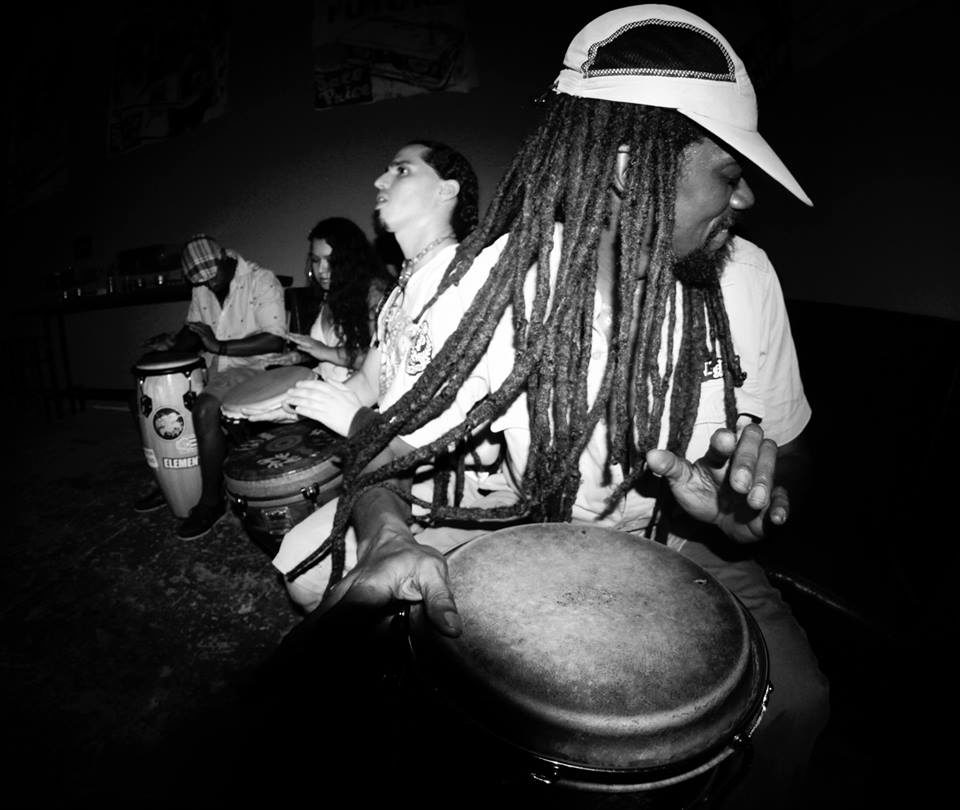 I just wanted to capture the diversity that we have. The art and music scene is Jersey City is so special and welcoming and I want the show to reflect that. At the same time, it was really tough to choose just these acts because there's so much to choose from, there's just a lot of great stuff coming out of our city. This is just the tip of the iceberg.  Hopefully White Eagle Hall will want to have other shows like this where I'm not the one organizing it, haha!
Yeah, I'm noticing it's tough looking for places to book shows, but we do have an amazing community of people trying, so I'm hopeful.
Yes, and we have a very mature scene of musicians and artists here but we have nowhere for musicians to play consistently. Tony's had places shut down over ordinances, The Funhouse shut down. Everytime we try to do things underground we get shut down, so having a venue welcome us is a huge gift.
So how's the show gonna go?
Well doors open 7:30, and I'm pretty excited about it. MC Constant Flow is gonna be out front moving the show along from the start and between bands who'll be playing 30 minute sets, then DJ Sirena and the gang will be closing out the night around 12. And of course we'll have Robert Piersanti's artwork displayed around the venue all night.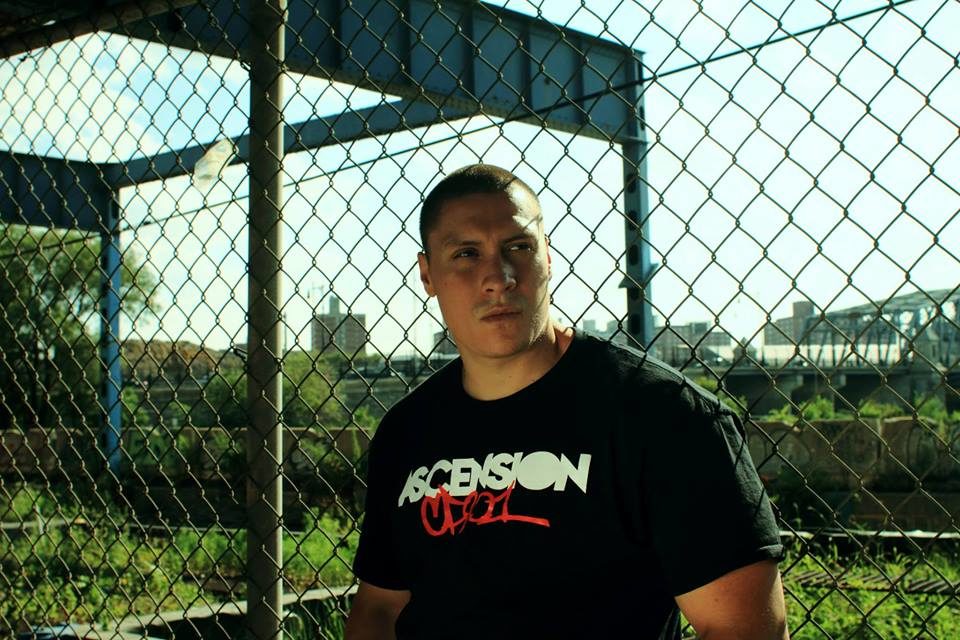 So it's gonna be a fun night! Whats the venue like?
It's stunning and huge – the standing room capacity is 800, it's been beautifully restored from being a polish social hall with the uncovered stain glass and original molding, the audio has been engineered to just be stunning. It'll be really nice to see our people up on stage.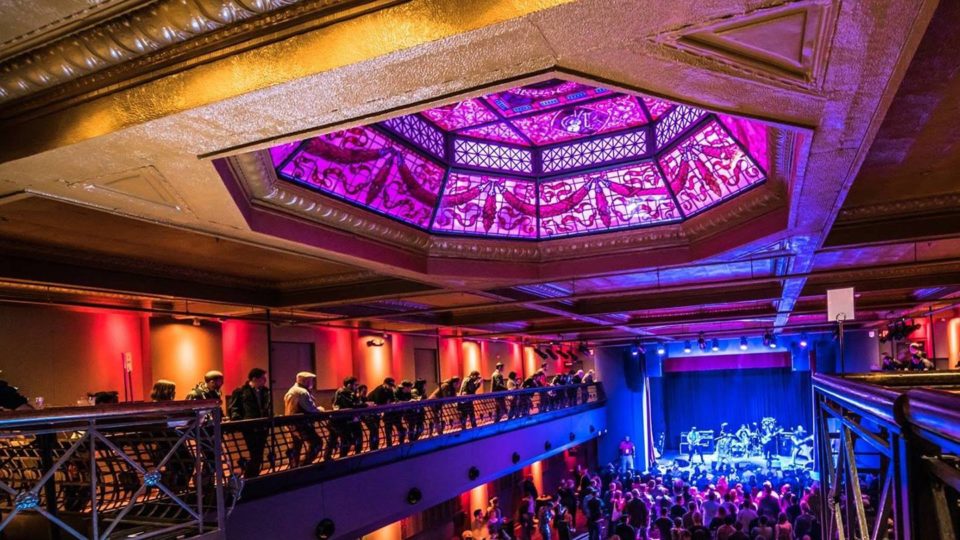 I love how passionate you are about Jersey City's artists. How long have you been in Jersey City?
About 5 years. When I first moved to Jersey City, I went out walking and I ran into the Grassroots Community Space on Coles, which is run by Sirena and Chelo mercado who are doing the DJ percussion set. So literally the first person I met in JC is Chelo, who is one of the best people you can first meet in JC, haha. And I ended up at a dinner party at their house and met all these wonderful people ever since, and that's what I wanna reflect the love and connection that we share here.
That's awesome! I'm glad you're putting together this show!
I just want it to go well, and for everyone to come out and support the music and arts scene so we can do more!
————
As a musician myself, I really resonated with what Debra had to share about our city and what she hopes to accomplish with this show. So whether you're an artist, a musician, or a real lover of the arts, I highly suggest you consider coming out! There's a real vibrance and spirit in our local arts and music scene – It's shown me a lot of love and support so far, and I'd like to see it continue to bloom. If you feel the same, come on out!
————
JC Rocks White Eagle Hall
Friday, January 19th
7 PM – Doors open
8 PM – The Components – www.facebook.com/thecomponentsband
8:45 PM – Universal Rebel – www.universalrebel.org
9:30 PM – Hey Anna – www.heyannamusic.com
10:15 PM – Debra Devi – www.debradevi.com
11:00 PM – Black Wail – www.facebook.com/pg/blackwailband
11:40 PM – DJ Sirena Mercado – sireloentertainment.com
MC Constant Flow – www.facebook.com/CF201
Art Exhibit – Robert Piersanti –www.piersantistudios.com
White Eagle Hall
337 Newark Avenue
Jersey City NJ 07302
Tix: $10 adv/$12 door, 18+
Tix link:  https://tixfast.com/JCRocksWEH
Facebook event: https://www.facebook.com/events/129479914356738/