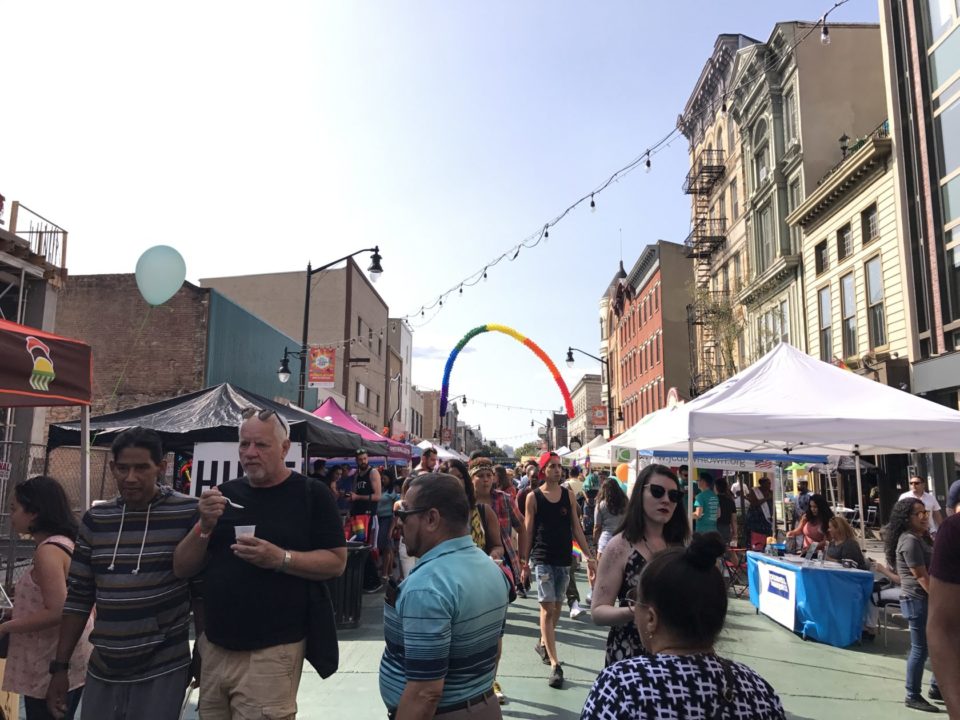 Every year, Jersey City Pride gets bigger and better. I am so blessed to have been able to be a part of this amazing event for the last 3 years celebrating love, diversity, and equality in the community I love so much. This year, we had the opportunity of being an official Media Sponsor for JC Pride and had a vending spot for the big day.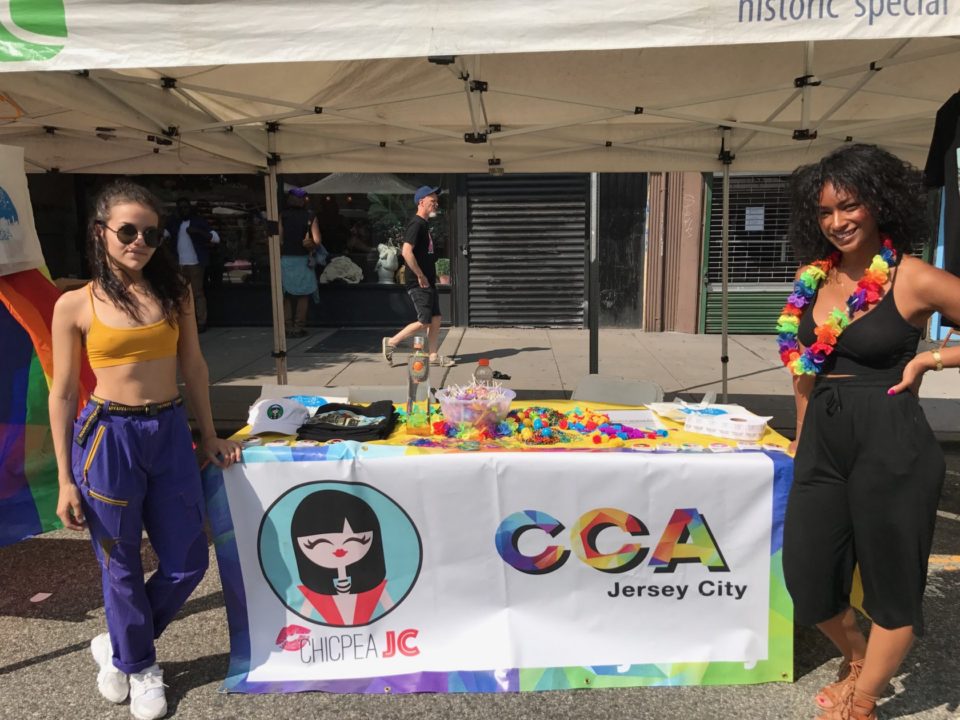 My team took care of our booth and gave out special ChicpeaJC pride stickers and chatted up with festival goers while I was able to enjoy the festivities. A special shout out to one of my favorite couples, Miguel and Paul, who founded Pride in Jersey City over 16 years ago. They started a revolution and created a platform for the LGBTQ community in our city, and now in year 2017 our festival is the biggest in our state.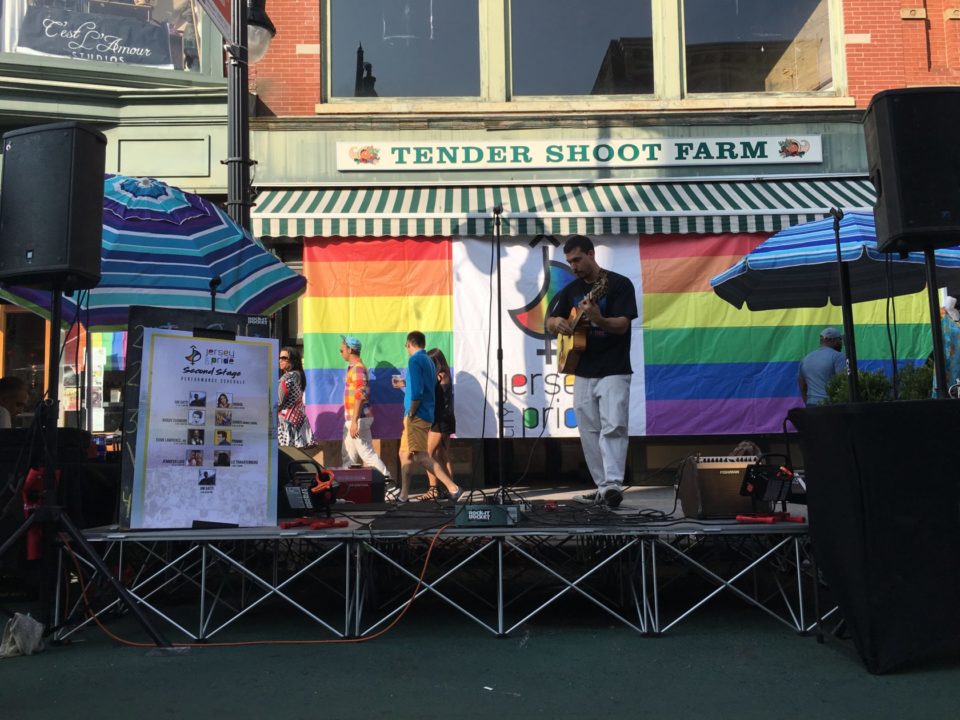 At the festival, I caught up with Michael Billy who, alongside Eddie Baez, organized this amazing festival to get some background on this years event.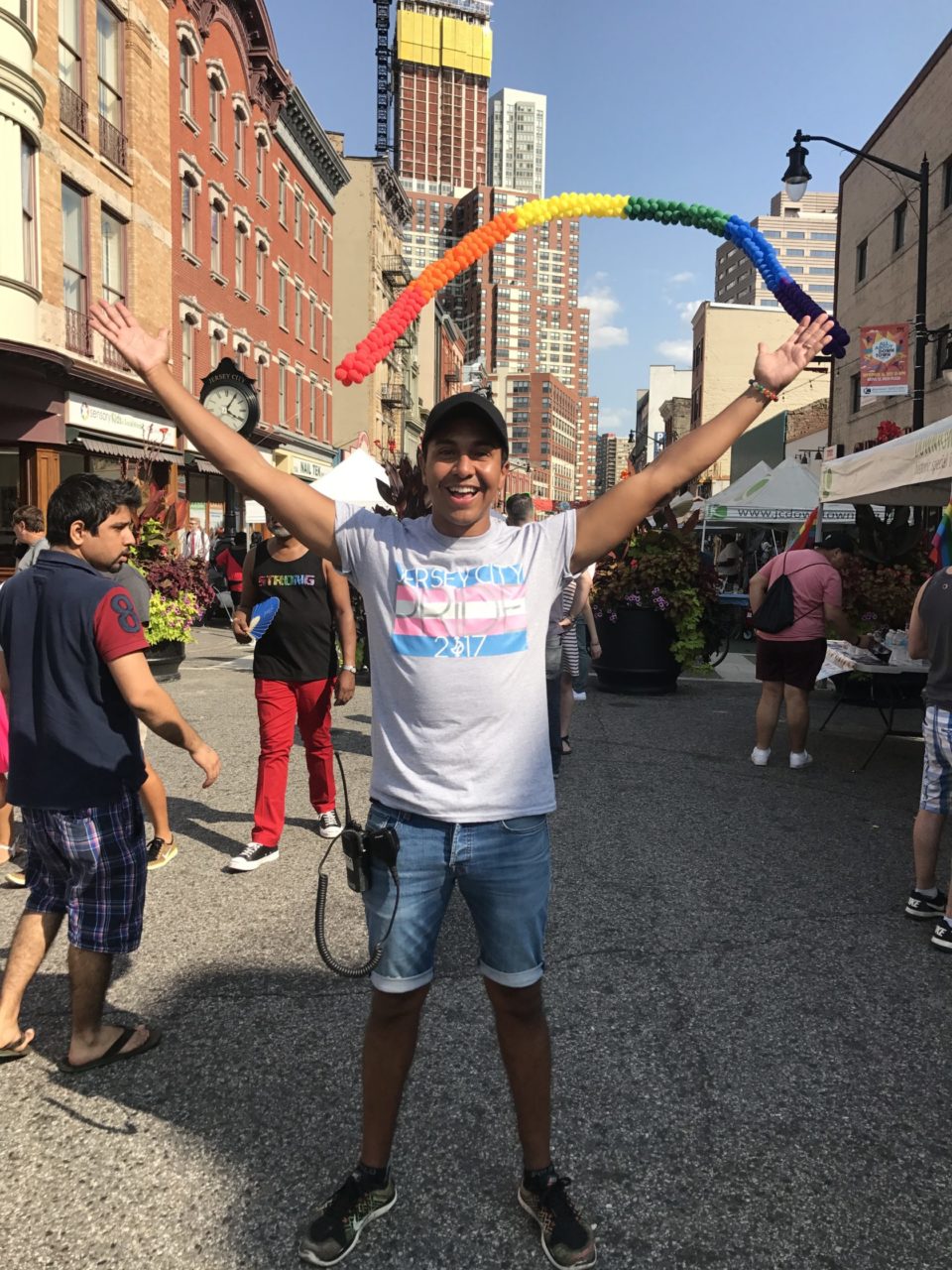 What's your name?
I am Michael Billy Bisogno.
How long have you been involved with Jersey City Pride?
It's been 5 years now.
How do you think it's evolved over the years?
It's evolved as the community's evolved. We're the largest LGBT population in the state, and we're the most diverse. Every year, we come and celebrate that diversity in our culture, in our socioeconomic status, in our backgrounds. It's been a celebration that continues to grow every year as the community grows.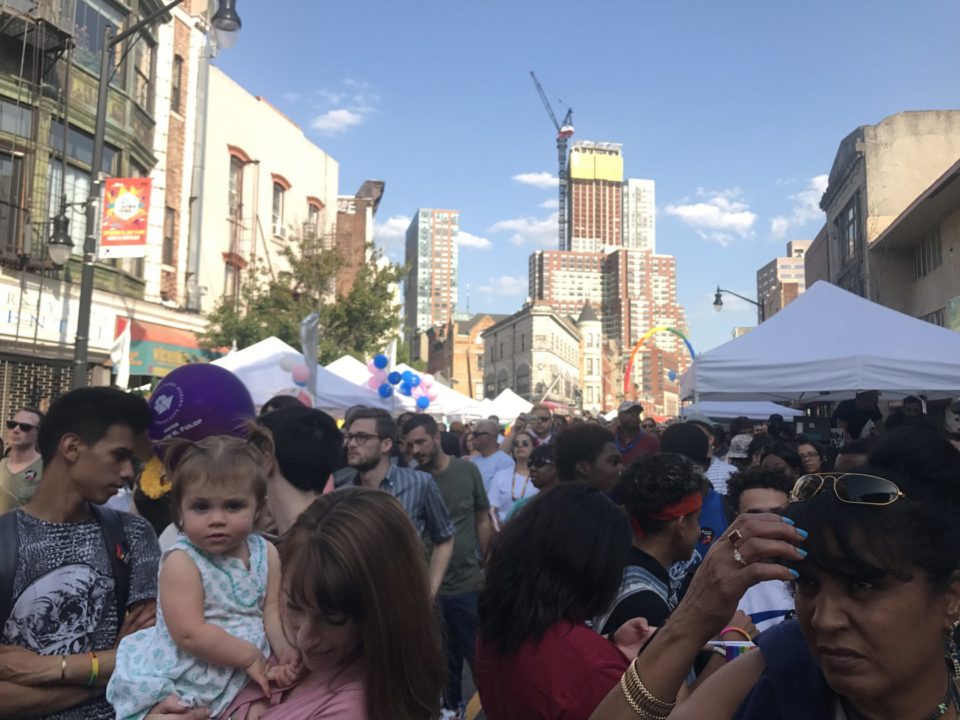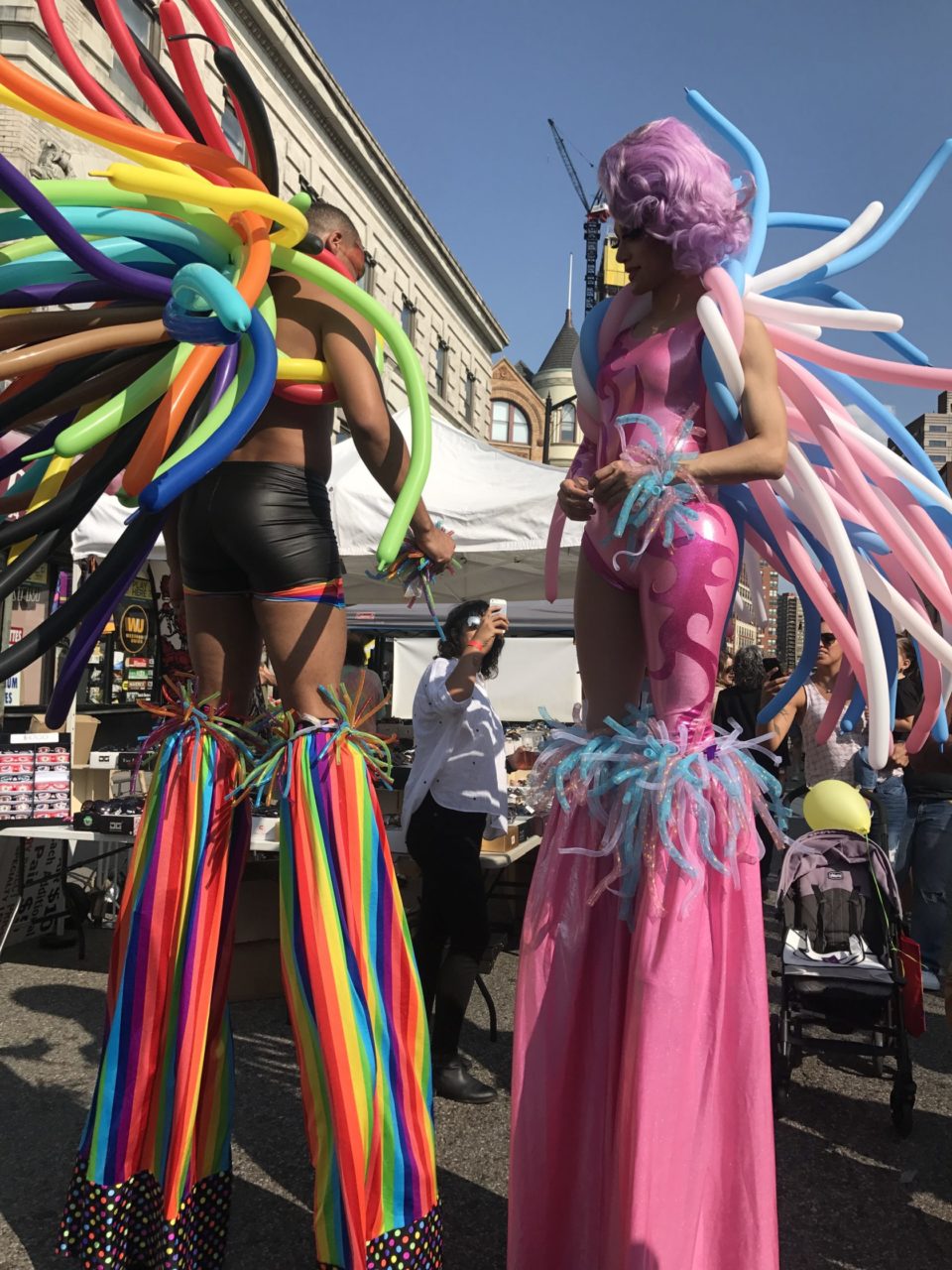 And it's gotten so big!
Yeah!
I remember when it was in front of City Hall. 
Now everybody's involved. It's about love. You can't get more pure than that.
What was your role in JC Pride this year?
I'm the co-chair with Eddie Baez. We're the co-producers of Pride, from soup to nuts. We handle this entire festival. We reach out to community groups and community members for them to throw their own events leading up to Pride.
I'm sure people are wondering what it takes to put together a festival of this magnitude.
My father would always say, "A little faith and a lot of glue." And that's really what it is. You have a lot of faith that you can really make this the biggest event in the state, and then glue is the community consistently showing up for each other more and more every year.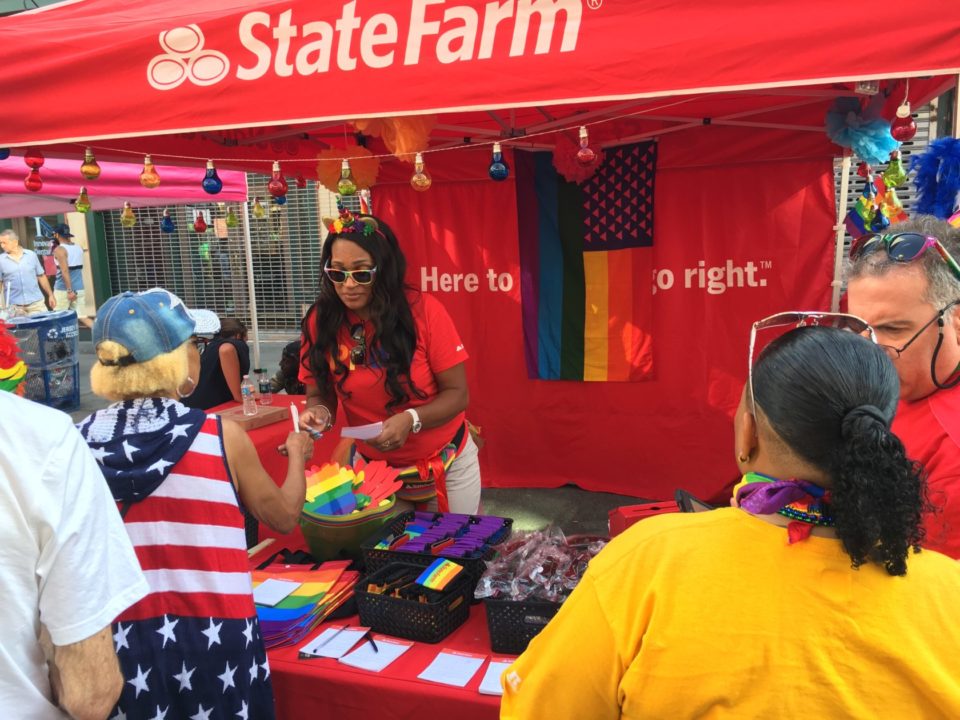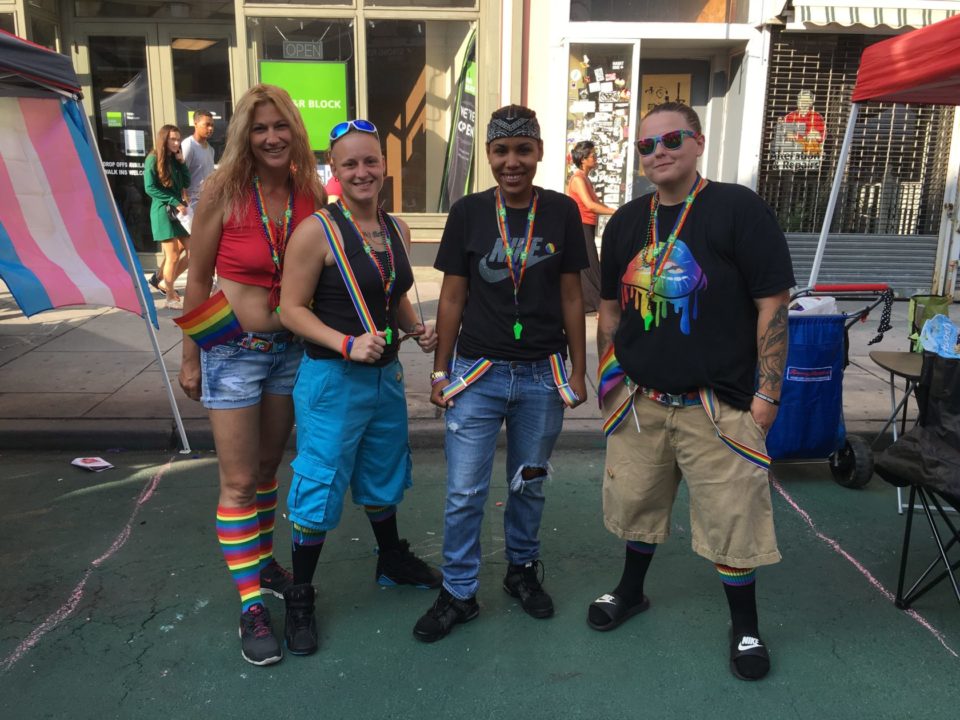 Recently, you were appointed to a new position! Do you want to tell us more?
Yes! This is the biggest gig. It's the Executive Director of Hudson Pride Connections Center. We're the largest LGBT center in the state and we speak to a very diverse population, which a lot of other community centers can't do. It speaks to the power of Jersey City and our diversity. It's an honor to be able to serve at such a cornerstone of our community.
Awesome. Do you have any plans you want to share?
Our center has been around for a very long time and now with all this development happening in Jersey City, it's time that our community center develops along with it. We're looking to open a brand new center for not only for outreach and education, but the communities we serve. We have a homeless LGBT population that are youth, we have seniors that are badly in need of resources and services. I think we can build a model center for other centers not only in the state, but in the country.
Anything else?
If you are like me and wanted to shake your fists at the sky and at the television screen this year, and if you feel not empowered, feel empowered to get involved locally and change what's happening in your neighborhood. Get involved, volunteer, and be a part of something so much larger than ourselves.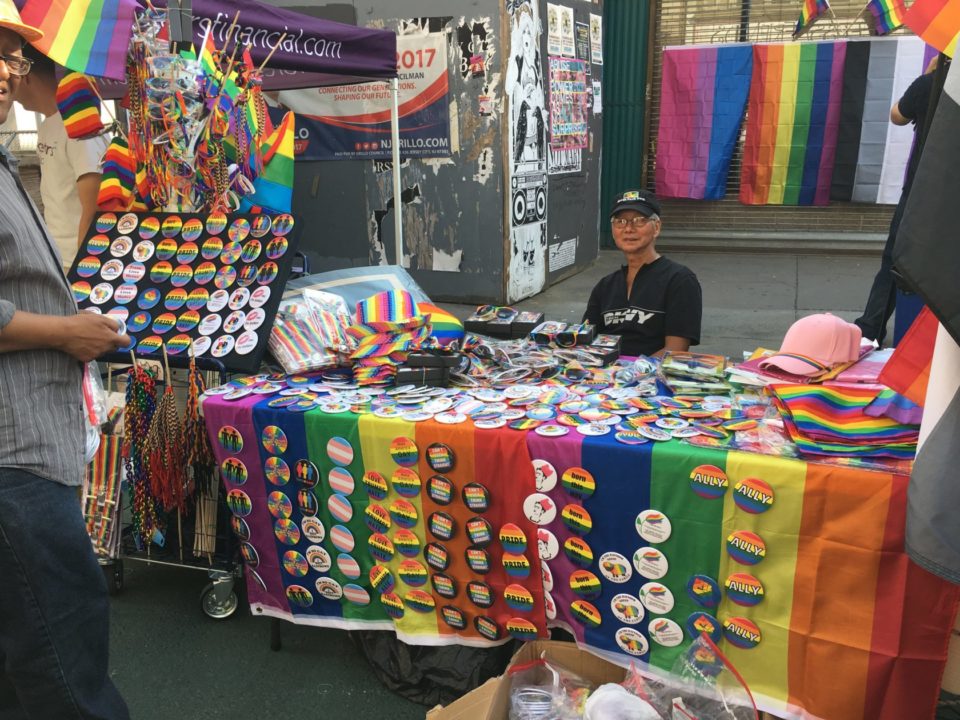 For more information, visit jerseycitypride.com