As February comes to a close, many local watering holes will be celebrating Mardi Gras the same way St. Paddy's Day and Cinco de Mayo are observed – with cheap booze. While there's nothing wrong with that, there's a lot more to Mardi Gras – especially in New Orleans, which is one of my favorite destinations.
So whether you love New Orleans too, or if you're simply looking for some fun things to do between now and Fat Tuesday (February 28th), here a few ways you can celebrate the music, food and traditions that make the Crescent City such a special place without leaving the NYC area.
Experience Some Dance-Inducing New Orleans Jazz
There are many things that make New Orleans a special place, like the decadent food, amazing nightlife and charming streets lined with lanterns and wrought iron balconies. But the music to come out of New Orleans is the soul of the city, and nothing will put to rest any misconceptions you may have about jazz more than experiencing the high energy of a brass band.
Head over to Brooklyn to see the legendary Dirty Dozen Brass Band – a major influencer of New Orleans brass band music for nearly four decades – play a Mardi Gras Masquerade at Brooklyn Bowl on February 27th. Nearby, The Hall at MP will be hosting Brooklyn's the Hip Hop-driven PitchBlak Brass Band on February 25th. Or, stay closer to home and check out the high-energy High and Mighty Brass Band, which plays a special Fat Tuesday party here in JC at South House. Also coming to Brooklyn Bowl for a 3-night post-Mardi Gras set (March 2-4) is the Soul Rebels Brass Band, whose fusion of Funk, Soul, Hip Hop, Jazz and Brass creates a body-moving sound that's as effective in their original music as it is in their covers of pop hits.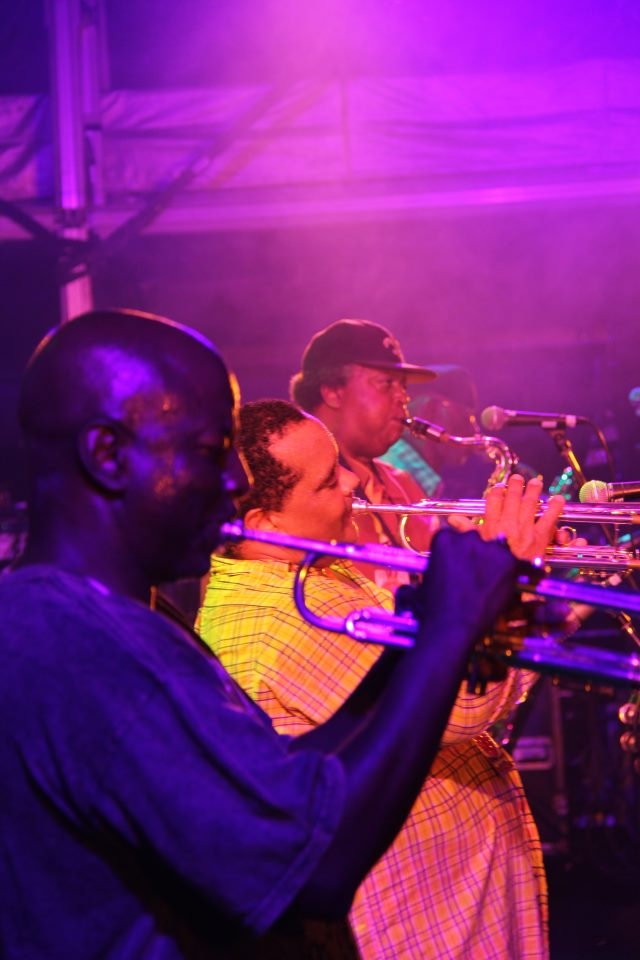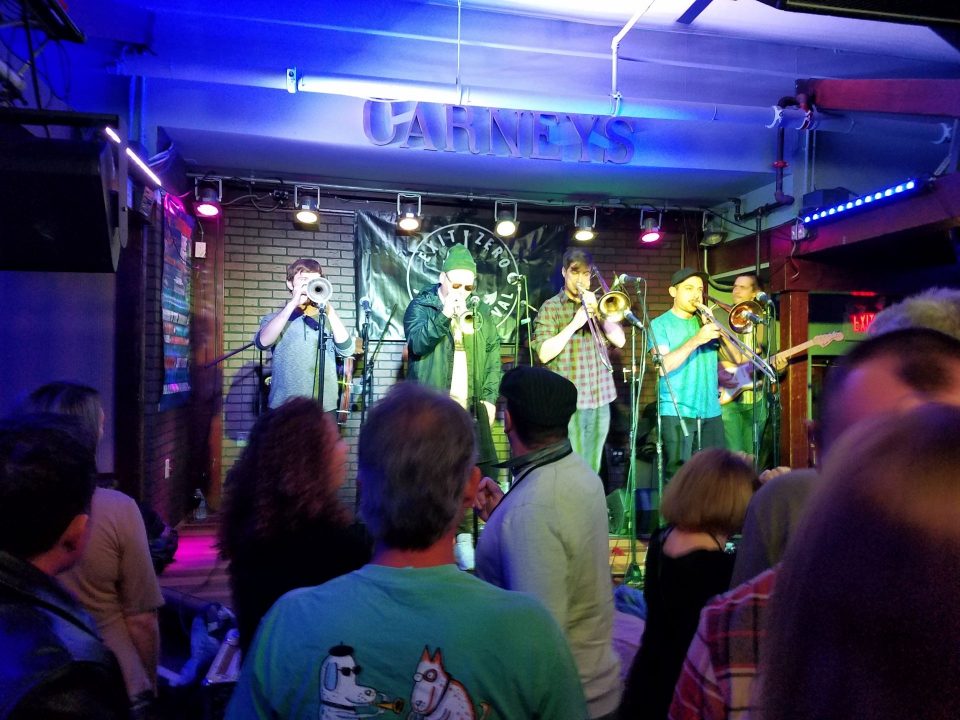 You can also catch the rollicking sounds of traditional Dixieland jazz and modern New Orleans funk and R&B throughout the month. Blue Note in Greenwich Village will be welcoming New Orleans legends such as iconic trumpeter Kermit Ruffins, Dumpstaphunk's Ivan Neville and saxophonist Donald Harrison for a series of seated nightly shows from February 21st through March 1st. The Hall at MP will also be hosting the funky jazz of The New Orleans Suspects and trombonist Glen David Andrews as part of its Mardi Gras Madness II series.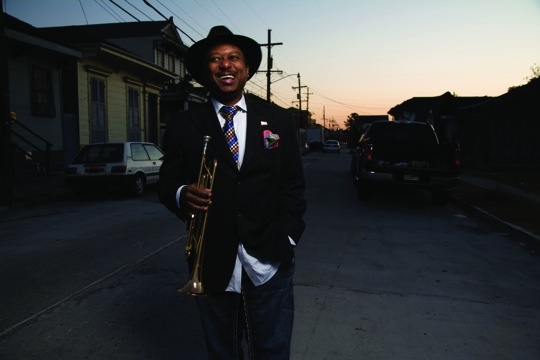 Eat Some New Orleans Food
From authentic NOLA-inspired restaurants to special Mardi Gras dinners, you can find plenty of traditional Creole and Cajun cuisine throughout the area. Check out the iconic Great Jones Café in NoHo or the Upper East Side's Infirmary NYC for traditional dishes like po' boys, gumbo and jambalaya. Crawfish, one of New Orleans' most famous specialties, can be found seasonally at The Boil NY, Claw Daddy's or right here in JC at Just BeClaws. Or you can enjoy some live music with your crawfish at the Mardi Gras Madness Crawfish Boil series – also at The Hall at MP.
On Fat Tuesday, The Cannibal in midtown is hosting a special Boucherie that will bring together chefs from around the city (including Talde's own Dale Talde) to cook up an epic feast using every part of a 250-lb pig. Tickets will run you $125, but you'll also get to enjoy an open bar of New Orleans cocktails like sazeracs and hurricanes. For something more casual, check out Zeppelin Hall's special Cajun menu through February 26th or simply stop by Two Boots on Newark Ave to grab a limited edition Swamp Witch slice made with Andouille and alligator sausage. Two Boots' Manhattan locations will also be offering free beads, live brass band music and a chance to win a trip for two to New Orleans on Fat Tuesday.
Drink Some New Orleans Booze
Abita is the most common – if not the most popular – beer you'll find in New Orleans (you've likely seen its flagship Purple Haze raspberry-infused lager around town). Brewed with water drawn from a local artesian well, Abita has a distinct taste and a vast catalog of brews that will be on display at a series of Mardi Gras parties around NYC. Head to the Abita Tap Takeover at Barcade on St. Mark's for rare brews such as the Macchiato Espresso Milk Stout and the seasonal Mardi Gras Bock, special food pairings and giveaways.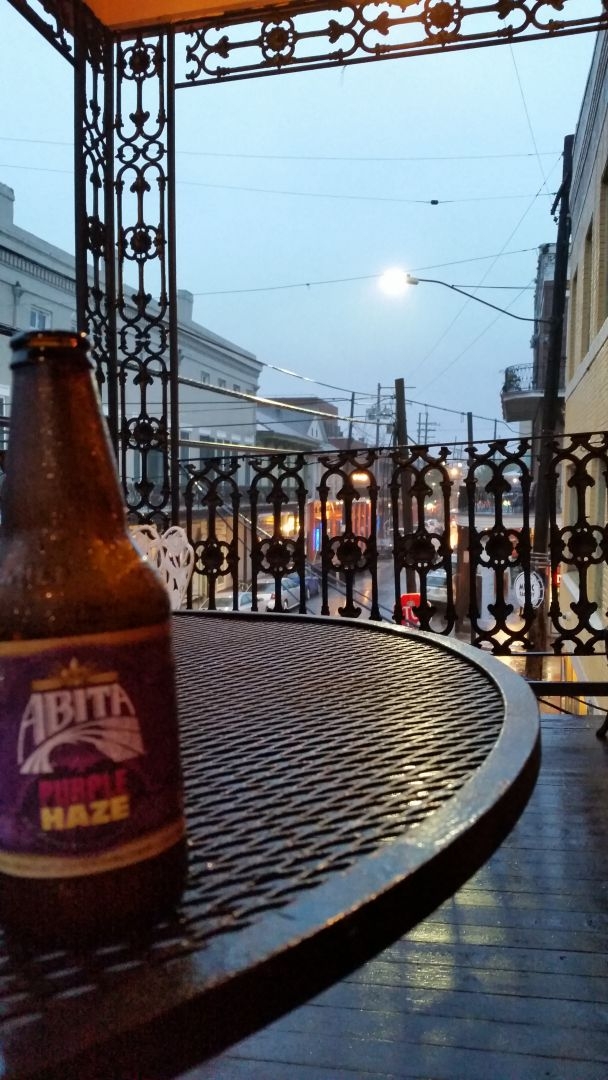 New Orleans is also known for its cocktail scene, which is responsible for the sazerac, hurricane and many others. If you want to dig deeper into New Orleans' history of cocktail innovation, order a Vieux Carre (Greenwich Village's Minetta Tavern), a Ramos Gin Fizz (Flatiron's Bo's Kitchen and Bar Room), a Grasshopper (East Village's Saxon+Parole) or a Bourbon Milk Punch (Red Hook's Fort Defiance).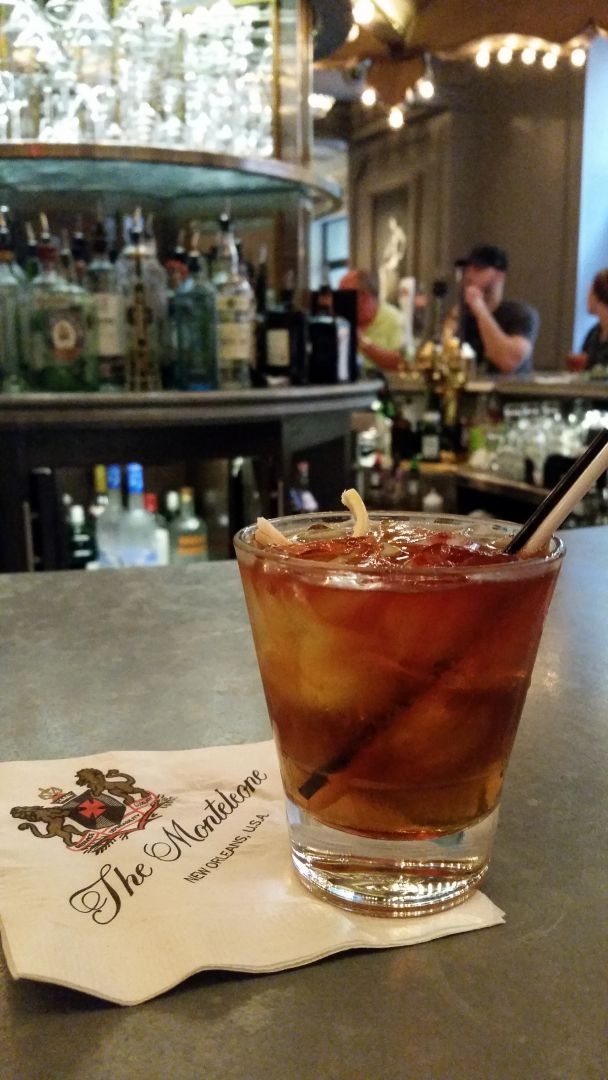 Take a Cooking Class
If you already love Cajun/Creole food and want to enhance your cooking or cocktail making skills, take a recreational class at The Institute of Culinary Education inside of Brookfield Place near WTC. The school offers a variety of recreational courses throughout the year, including two great New Orleans-inspired classes that will teach you how to make traditional dishes, desserts and cocktails on February 20th (Presidents' Day) and 23rd.
Treat Yourself to a King Cake
And no Mardi Gras celebration is complete without an authentic King Cake. While a few NYC bakeries usually offer their take on the colorful oval-shaped delicacy, you're better off going straight to one of the many New Orleans bakeries that ship King Cakes all over the country. Check out Joe Gambino's, Haydel's Bakery or Sucre, but make sure to do it in advance or you'll have to wait until after Mardi Gras.