You know what might possibly be worse than Monday mornings? Thursday afternoons! I don't know about you but by Wednesday night, I'm already looking up the best happy hour spots downtown. Jersey City Cultural Affairs Department may have come up with a "pre-game" to my Thursday evening – food vendors and free jazz!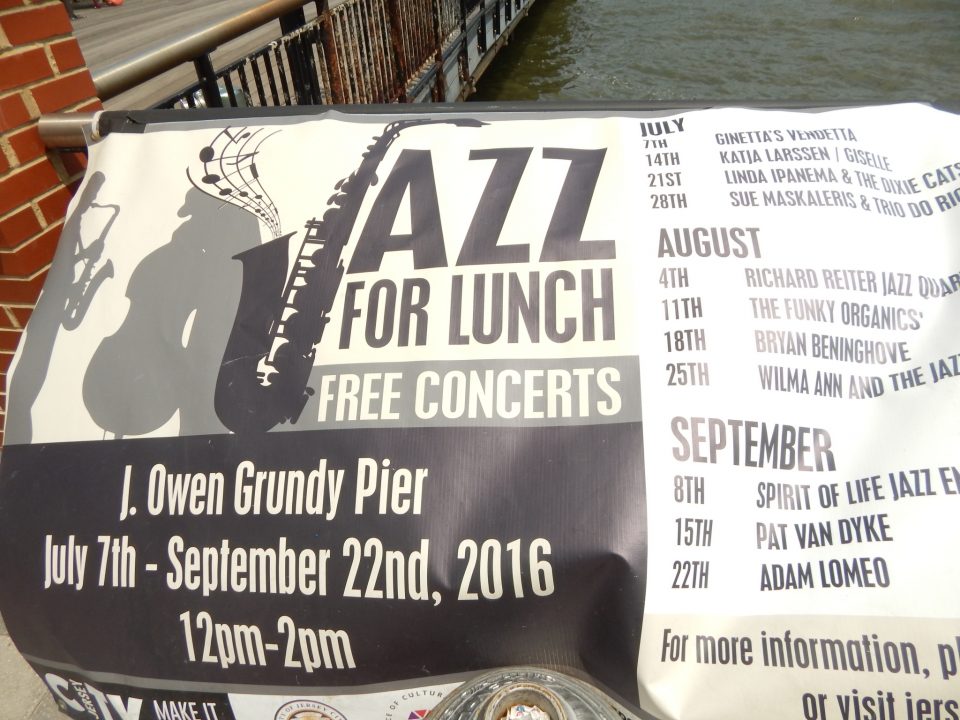 Every Thursday until September 22nd at J. Owen Grundy Pier, right off of Exchange Place, there will be live jazz and local food vendors from 12pm to 2pm. When I heard the news, I had to check it out!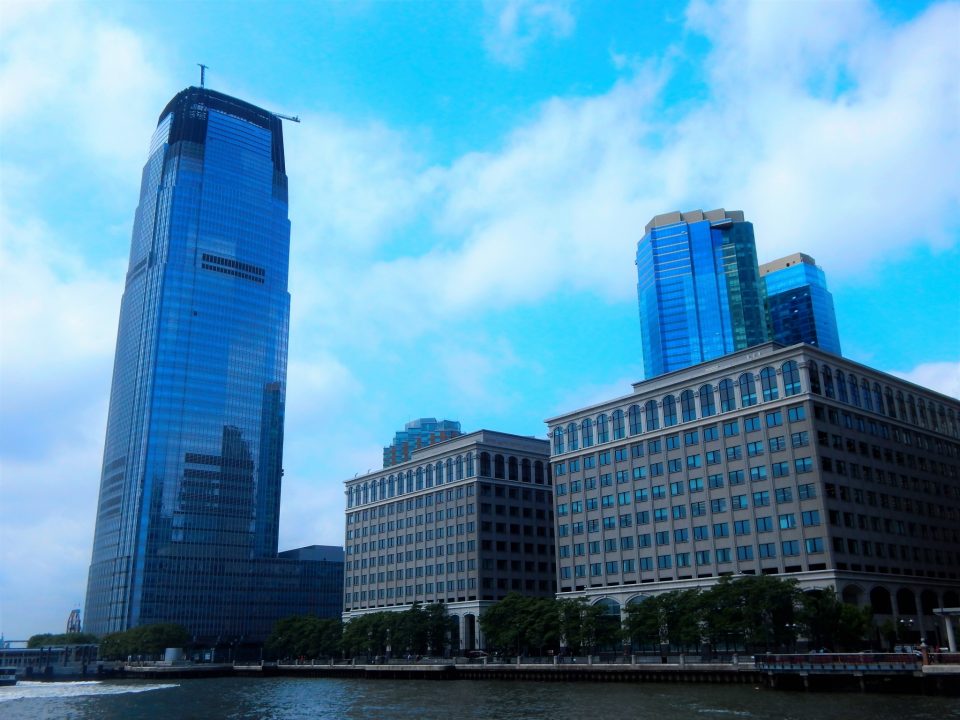 With some pretty amazing views of Downtown Jersey City and Manhattan, the cool breeze off the Hudson, and the smell of Nanking in the air, Thursday afternoons have never looked so good.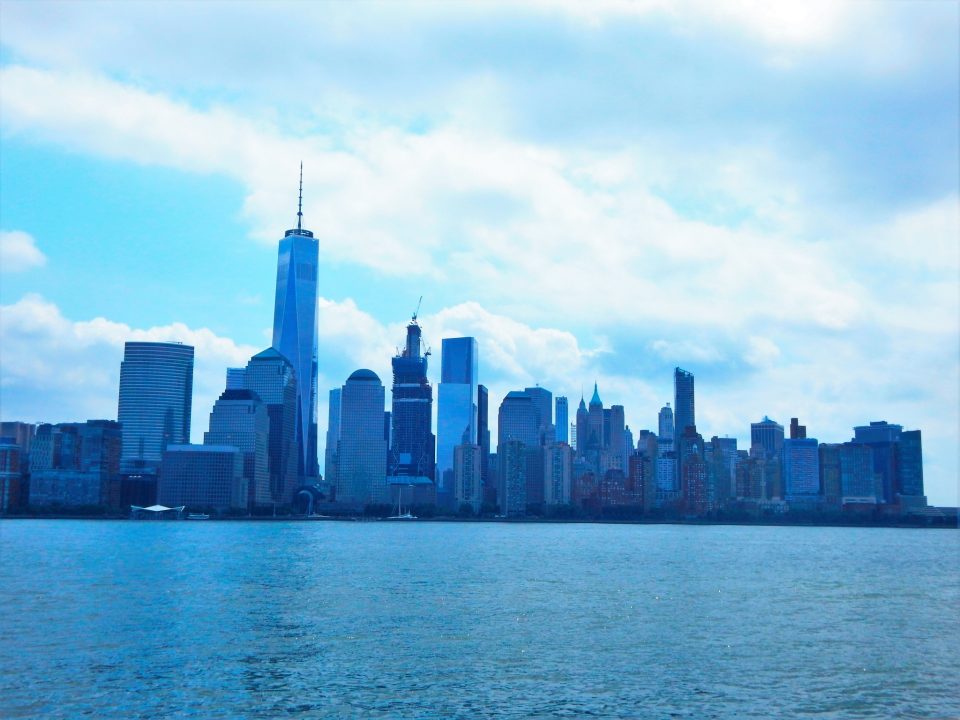 I decided to arrive a bit early to the event to see if I can snag a few moments with the musicians for the day and lucky enough I was able to chat a bit with two extremely talented musicians. I showed up during Katja Larssen's soundcheck and was immediately blown away by her incredible voice. Her range was immense yet her tone was ever calming, I just had to talk to her!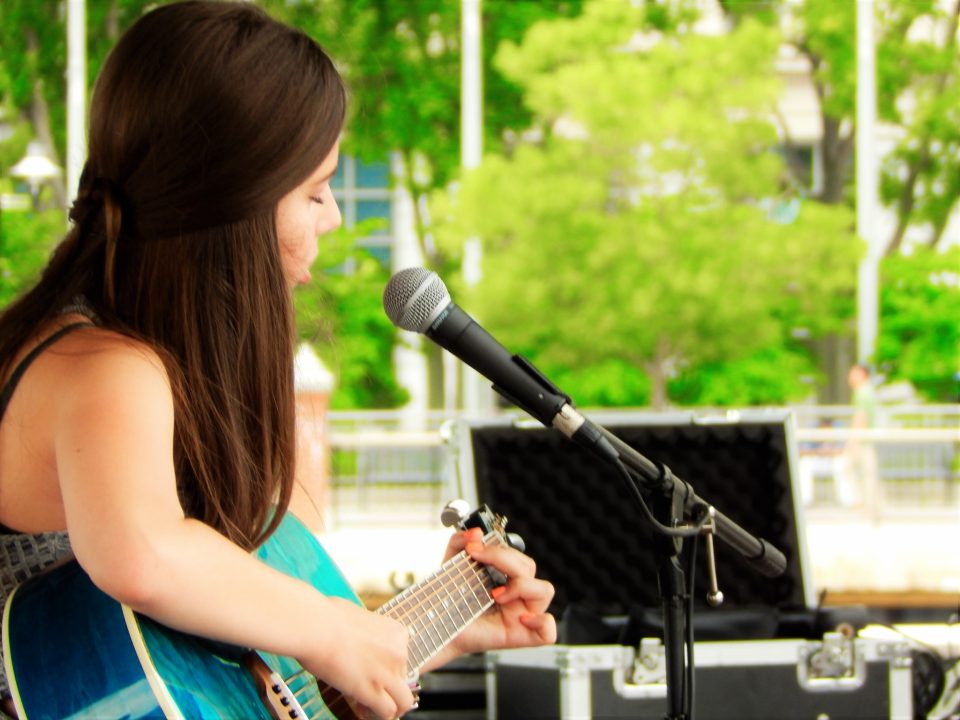 It turns out that Katja is a 15-year-old Jersey City native. If you see her name around any local venues or concert series throughout your neighborhood, be sure to check her out on YouTube! Katja would consider her genre of music to be alternative/indie with influences like Adele and Lana Del Rey. With soul like hers, that's not hard to believe.
When she's not living the rock star life, Katja enjoys hanging out on Grove Street with her friends or grabbing some frozen yogurt on Newark Ave.
Following Katja's performance was a familiar face to Chicpea, singer/songwriter Giselle.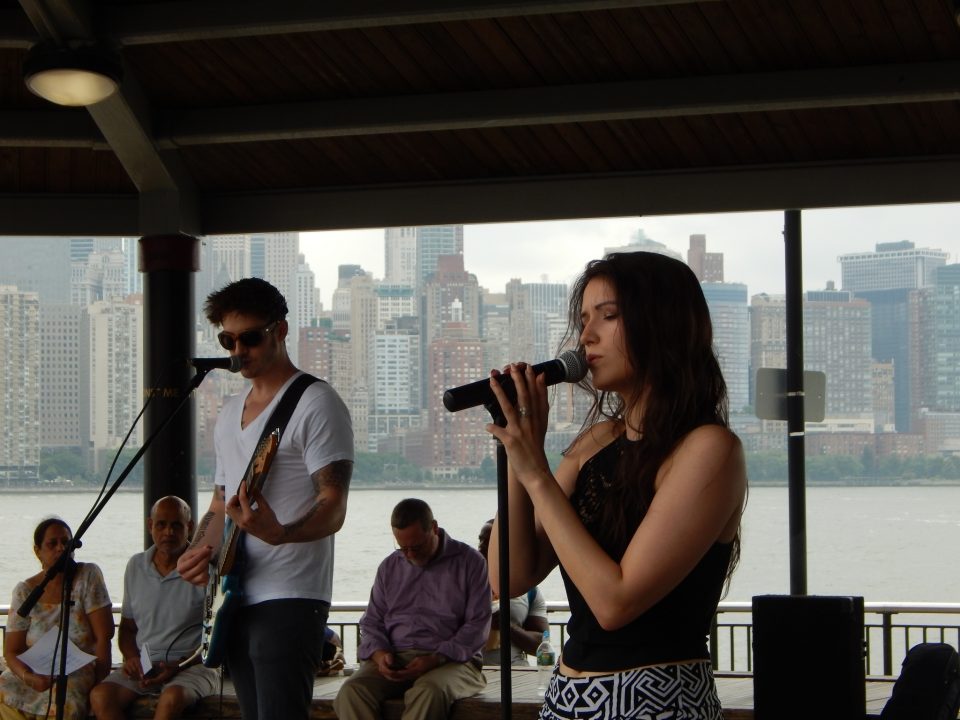 Giselle, also a Jersey City resident, gave a stellar hour and half performance with originals off her new EP and was so excited to share the news that her newest music video for "My Heart Goes" will be releasing August 6th. Giselle worked on her production with local arthouse JC Art House and I'm super excited to see the final product. Check out more of her music and keep up with her upcoming projects!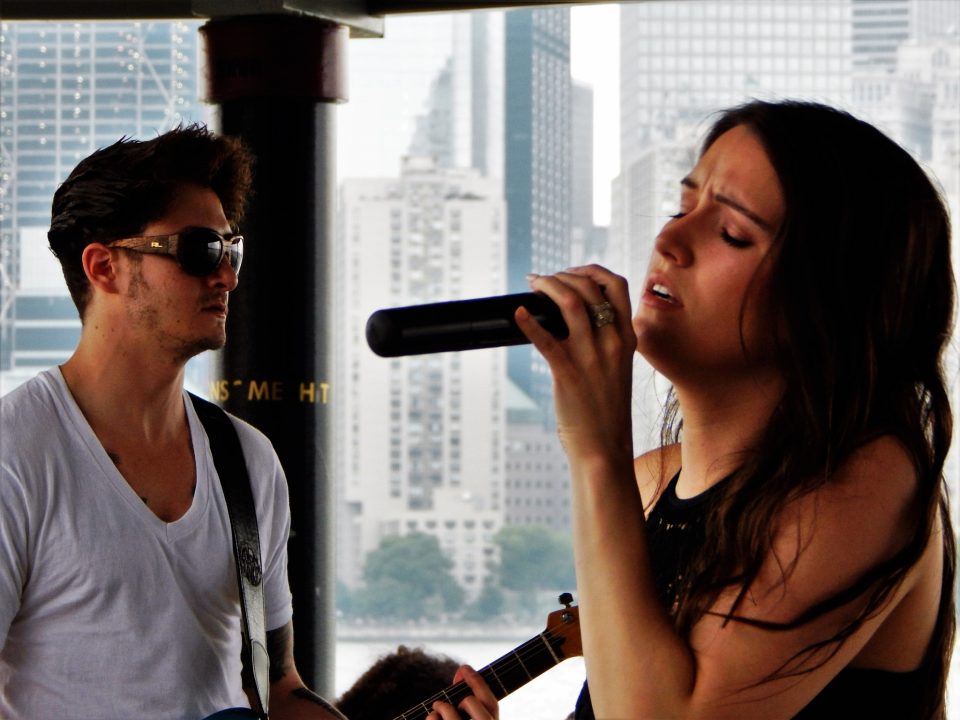 Giselle has a few Jersey hotspots of her own, one in particular for those Thirsty Thursday needs. After her performance, it may have been no coincidence if Giselle was spotted at South House for some local happy hour drinks.
If you're in the area, get out of that Thursday rut, enjoy some lunch, and listen to some great local music people!
Click here for more info on Jazz For Lunch and other local concerts.