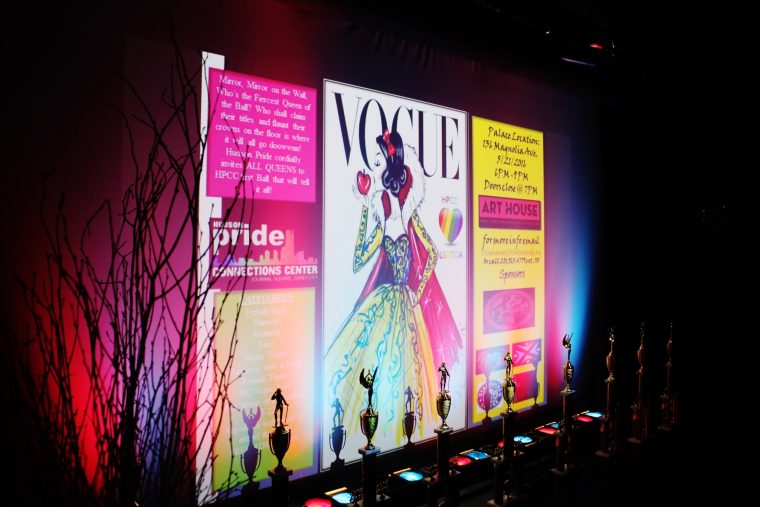 "Mirror, mirror on the wall, who's the fiercest queen of the Ball?" That was the question asked on the night of Saturday, May 21st.  Presented by the Hudson Pride Connections Center (HPCC), the first ever Vogue Ball debuted at Art House Productions. The theater of Art House was transformed into a runway fit for Fashion Week, but there were no fashion shows this evening. No, this runway was strictly for contestants to strut, sashay, slay and vogue their way up and down the aisle for the panel of judges to win one of the coveted trophies. And let me tell you, the competition was fierce enough to make even RuPaul proud.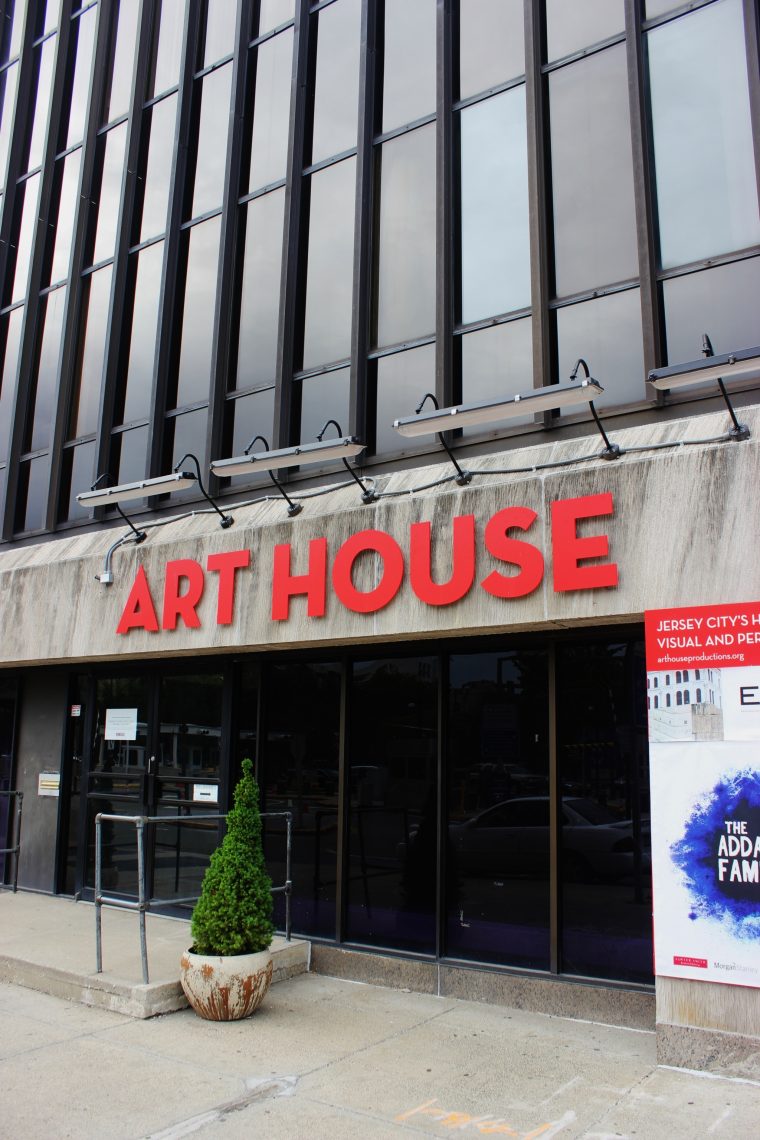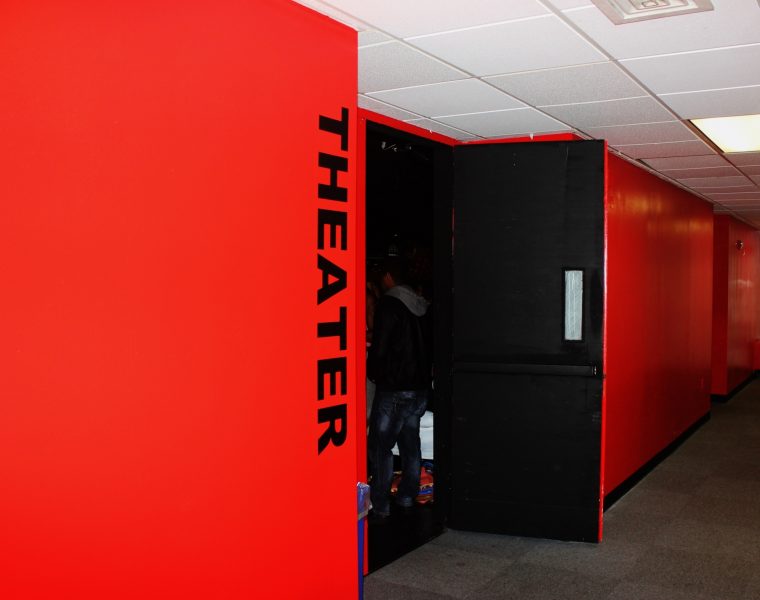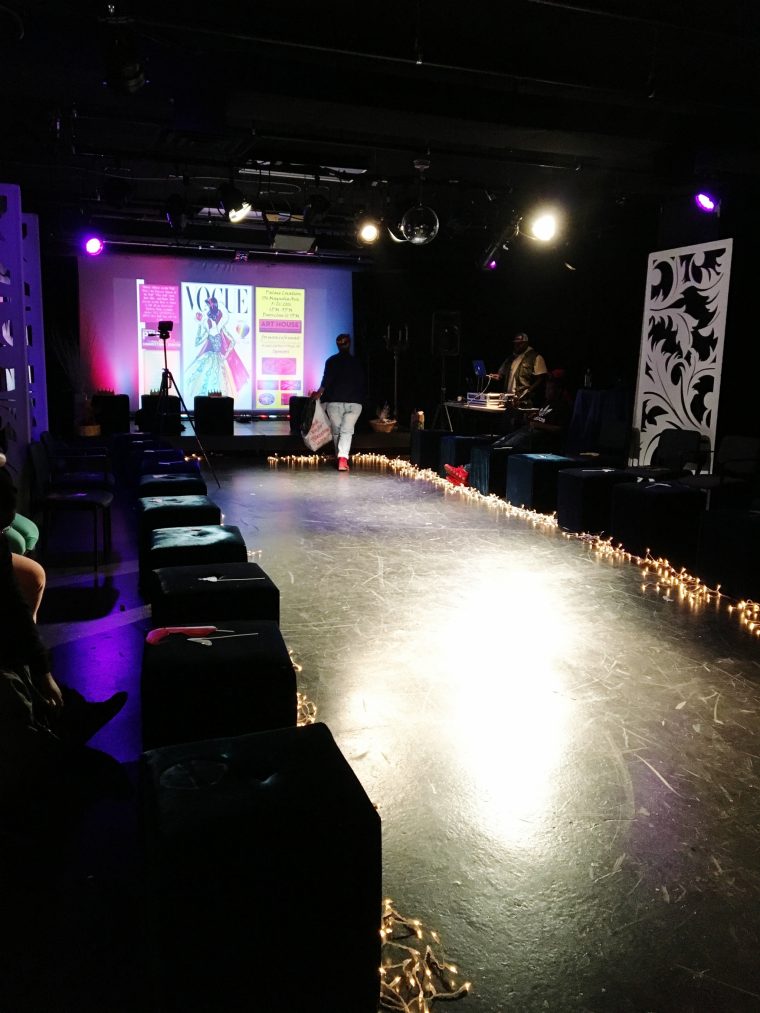 I met with Stephanie Mills, the Client Service Manager at HPCC, prior to the Ball to ask her a few questions. She reported the Ball would be "An introduction to the ballroom community if individuals are not familiar with it."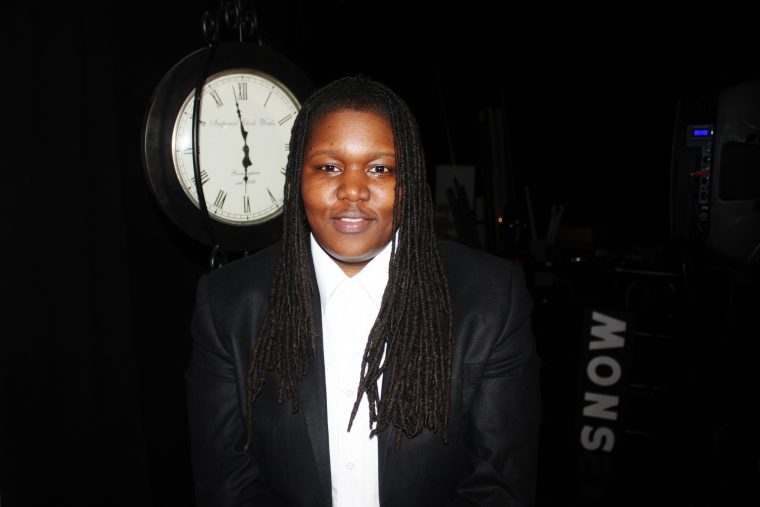 Stephanie Mills
I thought I was familiar with it. I've watched Dancing with the Stars before. Boy, was I wrong! This scene is not your mom and dad's ballroom dancing, but what did I know? I lay in bed binge-watching episodes of Charmed on my computer almost every night. I'm not exactly hip to all of the newest trends.
I left the Ball a little perplexed. Where was the Ballroom dancing? I asked myself. After a little investigative research, I was quickly schooled on the ball culture. There is an entire ballroom community out there, an underground LGBT subculture, where participants will compete for trophies and prizes by walking or dancing under certain categories. Thanks, Wikipedia! The more you know! (Insert theme music here)
Hosted by Lamar of Project LOL, and the best beats played by DJ Ignite, the categories at the Vogue Ball ranged from Virgin Vogue (the contestant's ages ranged from 15 – 22), like Rita Hayworth they had to give good Face, and contestants also tried their very best Tyra Banks in Runway.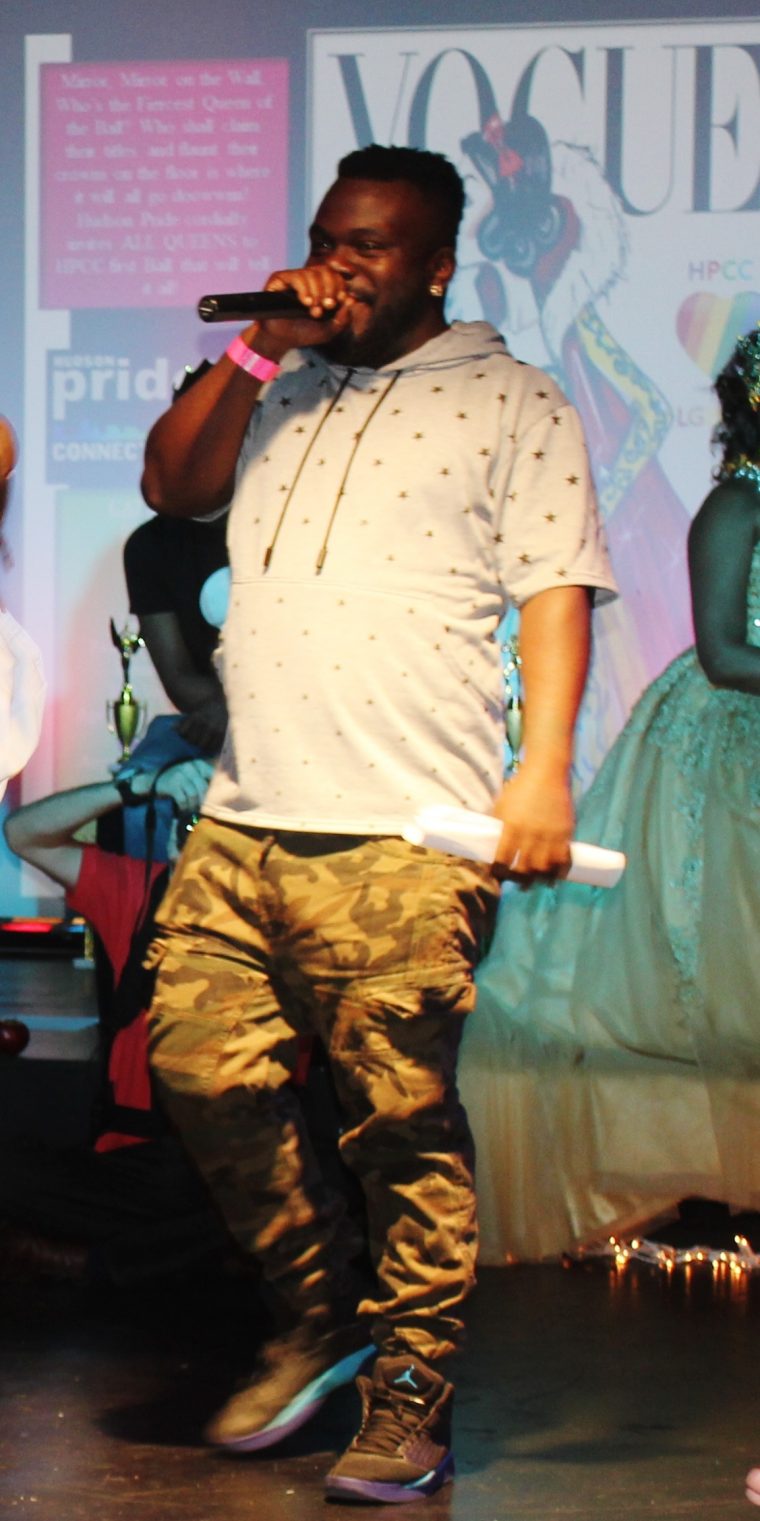 Lamar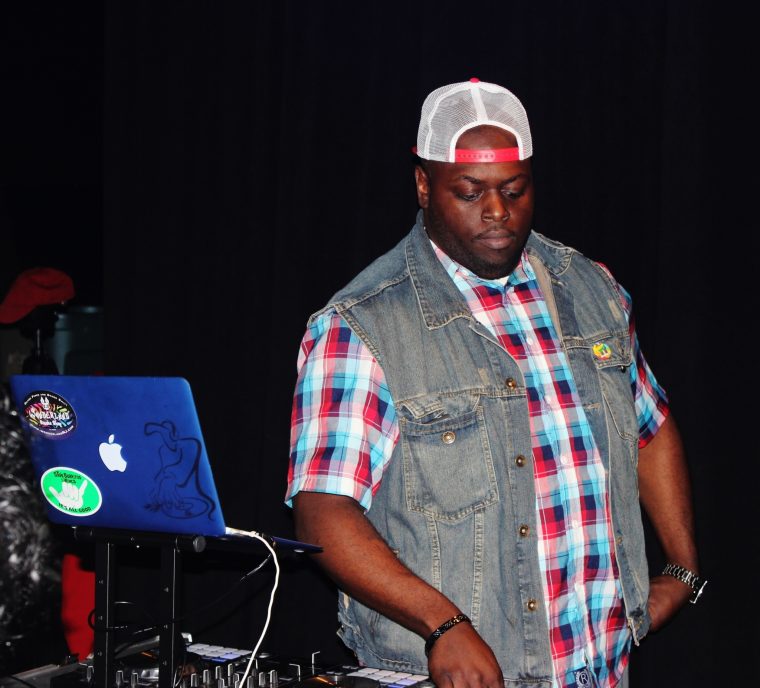 DJ Ignite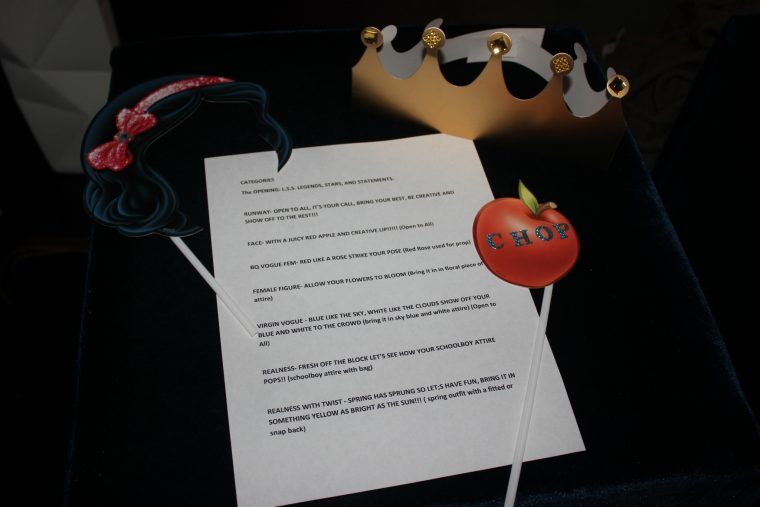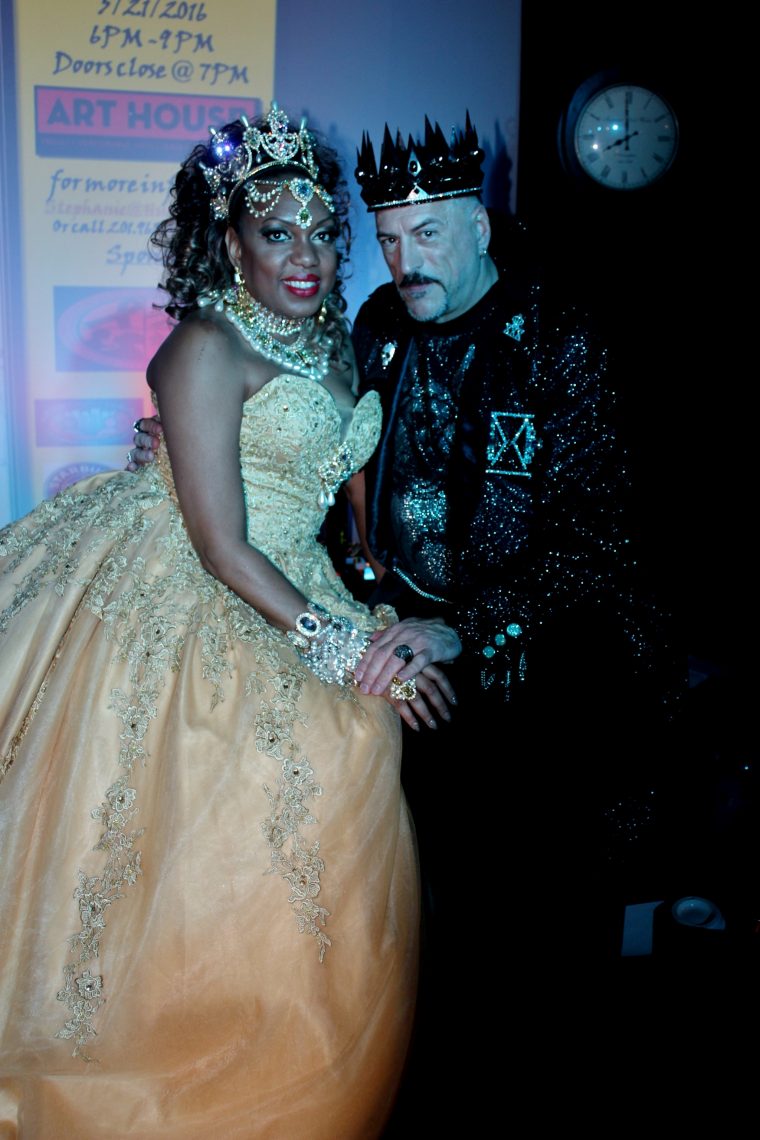 From the judging panel: Sugar Be Real & Gary Cosgrove
The contestants most certainly lit that runway on fire and the crowd was amped. Stephanie's projected number of 50 guests was far surpassed with the total number of guests in attendance peaking at 150. It was a fiercely fun night out for all ages.
Light refreshments were served, a mock bar was set up and baskets by vendors like Starbucks and Radical Wellness were raffled off.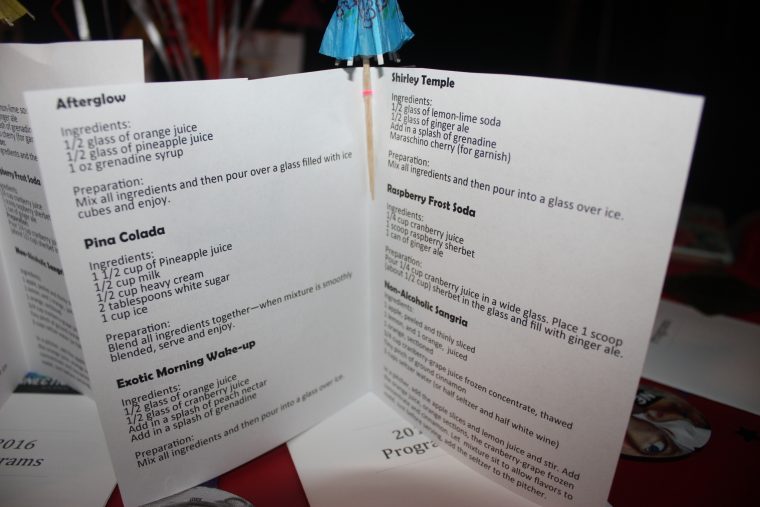 "What's the purpose of the Vogue Ball?" I had asked Stephanie in our interview. She stated, "For our LGBTQ youth and young adults to have a platform where they can have a safe environment to express themselves and showcase their talent. The Ballroom scene is major in the LGBTQ community." Well, mission accomplished, Stephanie!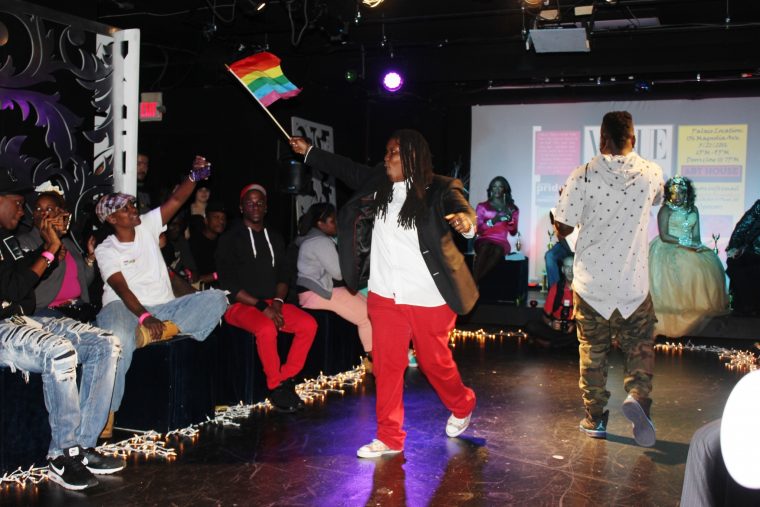 This particular contributor was so in awe and inspired by these crazy dance styles performed by these talented kids that I left the Ball wishing I could move like that. So, I went home to try and nail these moves myself. I whipped out the full-length mirror and blasted some thumping beats and went to town. I'm fairly certain I sprained my wrist and my ankle. Just for future reference, "Do not try this at home," could possibly be a nice disclaimer to tack on somewhere in the event, but these kids were on another level, so perhaps I shouldn't have been so brazen. The photos posted here don't do their dancing any justice at all.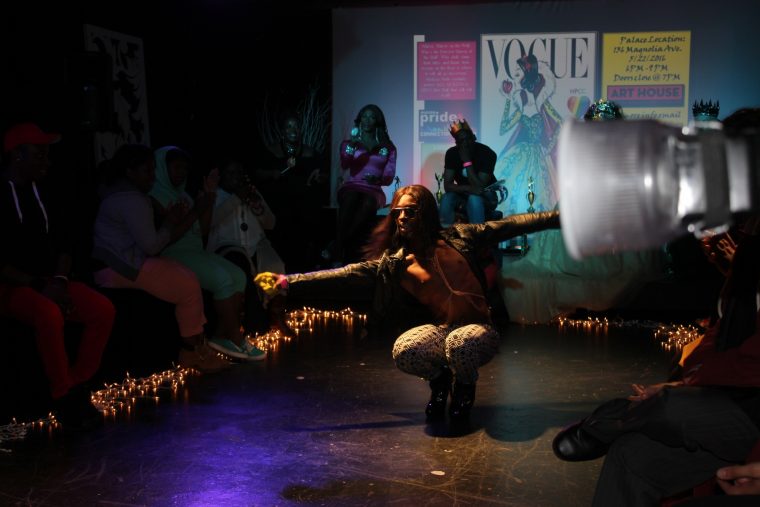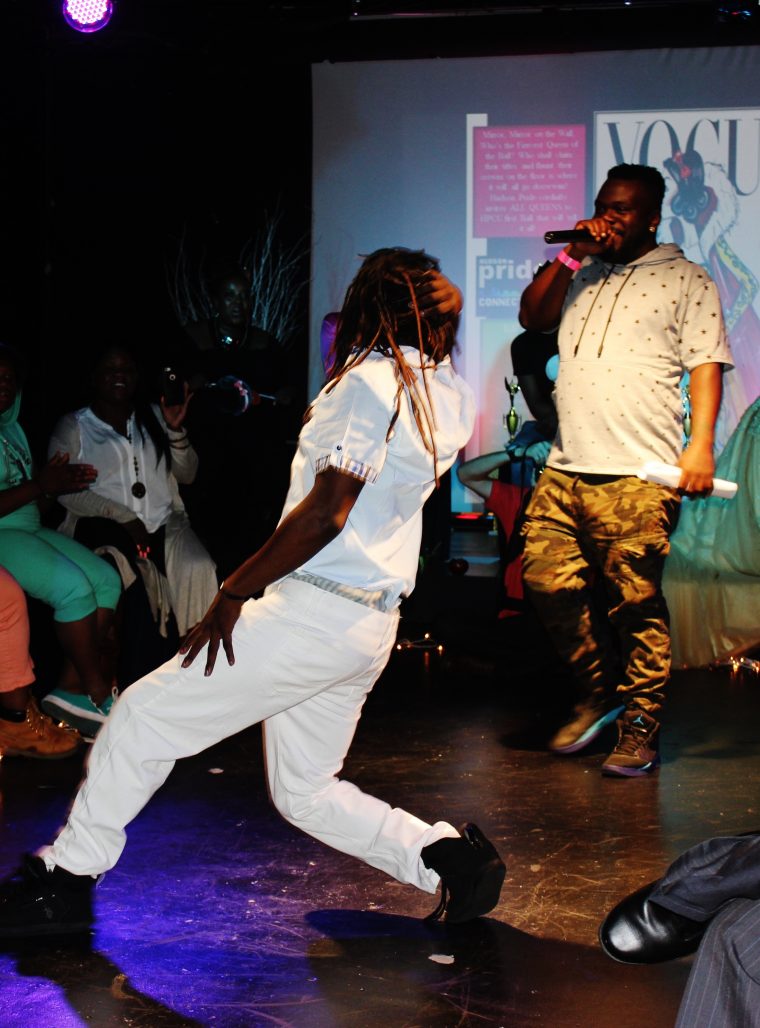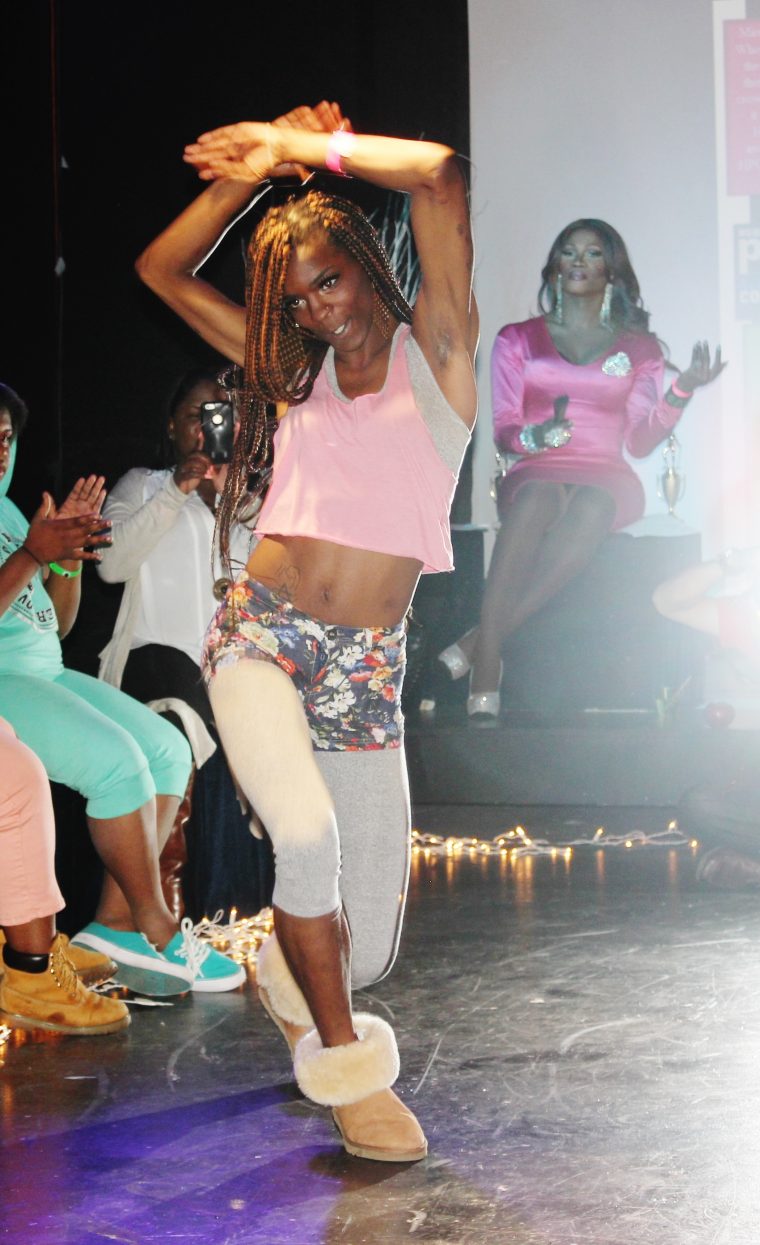 I wouldn't want the Vogue Ball to become an annual event; it should be semiannual! Perhaps one in the spring and another in the winter? Just throwing it out there, HPCC! Congrats on a successful evening!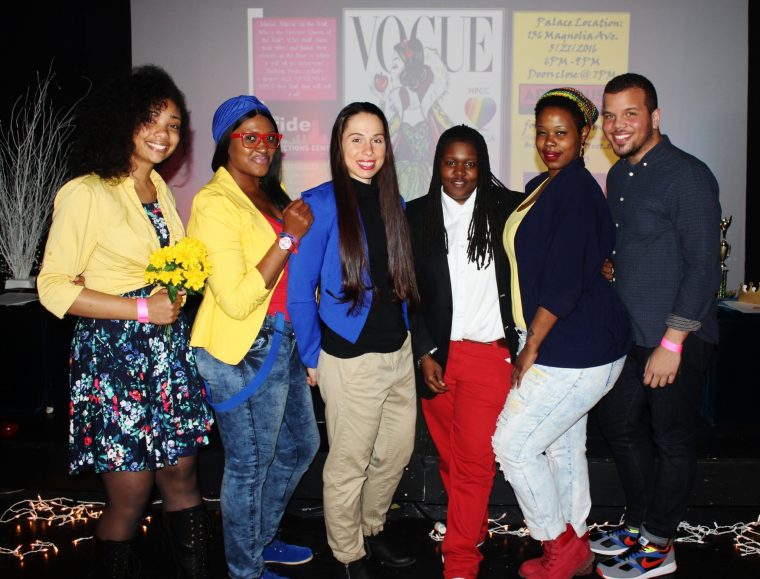 The HPCC Crew. From left to right: DM Ouellette, Outreach Associate; Kimberly Adams, Senior Outreach Associate; Elizabeth Schedl, Deputy Director; Stephanie Mills, Client Service Manager; Nakiya Santos, Intern; Joseph Zapata, Outreach Associate
If you're not familiar with the Hudson Pride Connections Center, please do yourself a favor and familiarize yourself with them and all of the services they provide at www.hudsonpride.org. They truly are a shining star for Jersey City's LGBTQ community.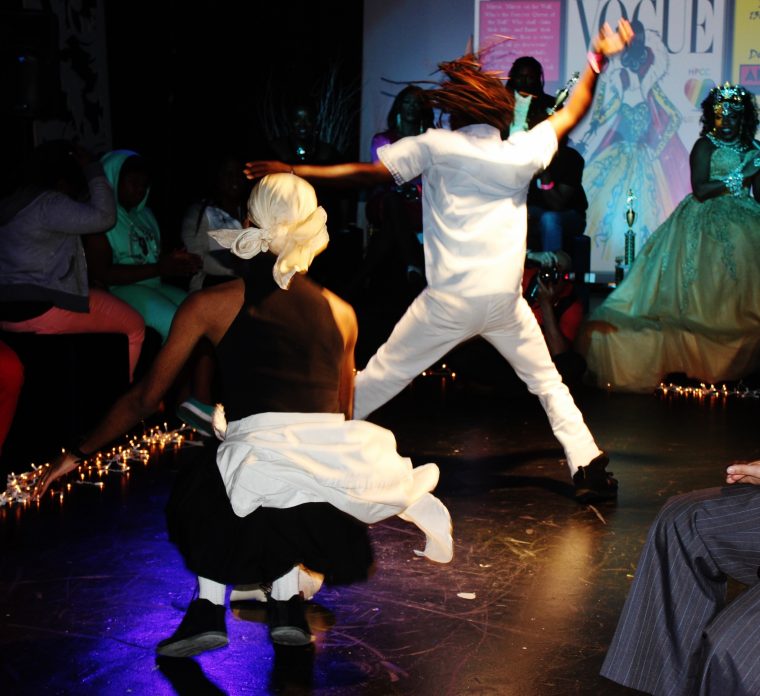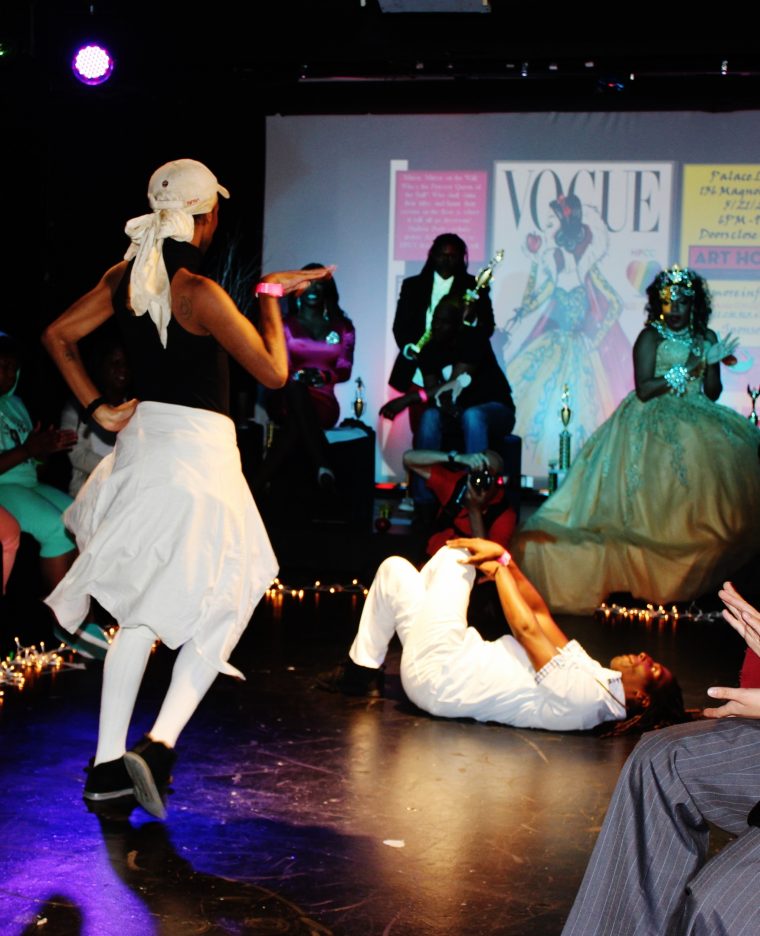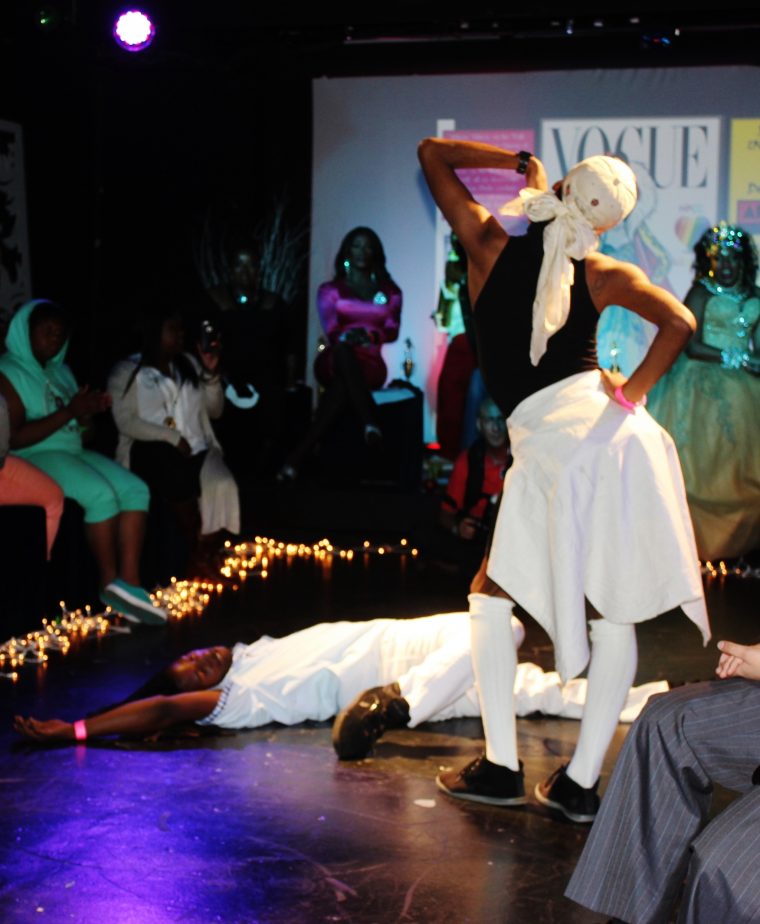 Here's my full interview with Stephanie Mills:
What do you do at the Hudson Pride Connections Center?
I'm the Client Service Manager, which means I get to work with our awesome team here, the Outreach Team. I work mainly with two programs. The first is our M.A.I. program which is funded through Ryan White. This program assists those who are living HIV positive and educates those who are not HIV positive to remain negative. I also work with our Outreach Team to go out in the community to educate individuals, spread the word on our testing services, and then linking people to care, which is the most important if someone does come in to get tested and find out they are HIV positive. We link them to the resources they may need like a primary care provider, treatment adherence, support systems and housing resources. I work with the Youth Connect Program (youth and young adult) targeting young adults between the ages of 13 and 24. This is a platform for them to have a safe space where they can come and be themselves, to express some concerns or issues they may be facing in their community and get involved. If they are expressing they have a bunch of friends who are dealing with homelessness, how can we create initiatives or events to address those issues? And lastly, for them to have fun! To create events like the Ball and the Prom – to create platforms where these kids can have fun and be safe.
This is the very first Vogue Ball, will this be an annual event?
We would like for it to be. This year's event was made possible by a great sponsorship from the City Of Jersey City and the Drug and Alcohol Alliance. Without their support and sponsorship, this event would likely not have happened.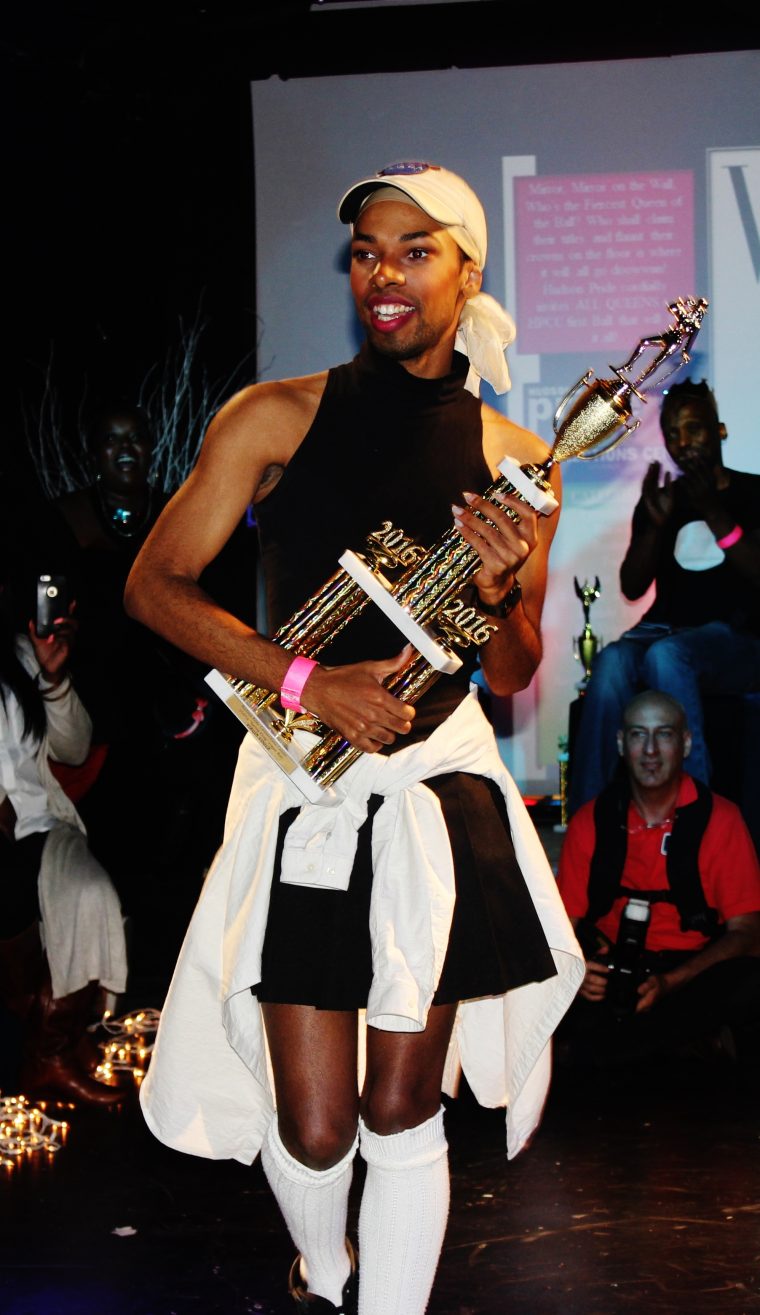 Who's the mastermind behind the Ball?
I would love to take all the credit, but this was a team effort. And actually, the youth and young adults were really involved with details from who should DJ to what categories should we have. They were a huge part of the planning process. And I have to give credit to our Deputy, Elizabeth Schedl; she was great in securing sponsors (the City of Jersey City and the Alliance) to help pay for the space, DJ, food, decorations, and trophies. Without her, it wouldn't have been a reality. The interns attended high schools and other community businesses to promote the event and tried to get young people engaged. And our supporters. Everyone is playing a role here!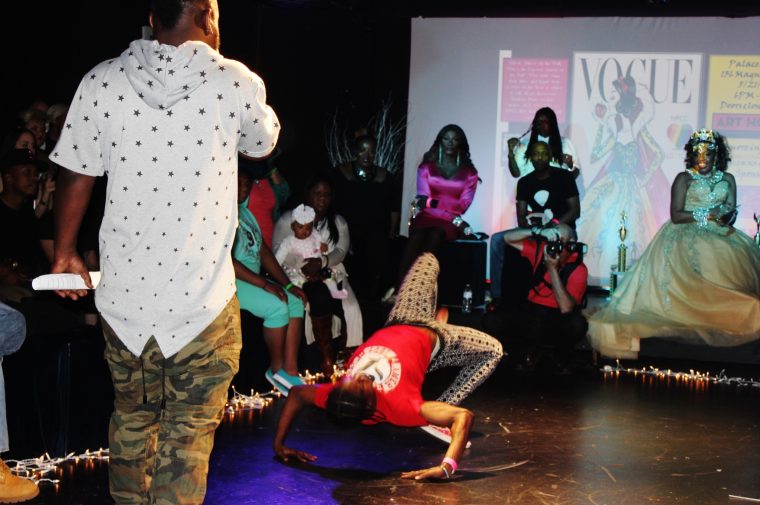 Tell me about the Ball.
Each category is its own competition. We are expecting our guests to come up in every category, for example, one category is Runway, so there will be guests who are actually going to participate in the competition; get out there and give us their best runway walk. There will be tons of entertainment and dancing. We'll create a mock bar area, instead of having alcohol. We will still have that bar ambiance for a social atmosphere where they can hang out  and relax. We just can't serve alcohol.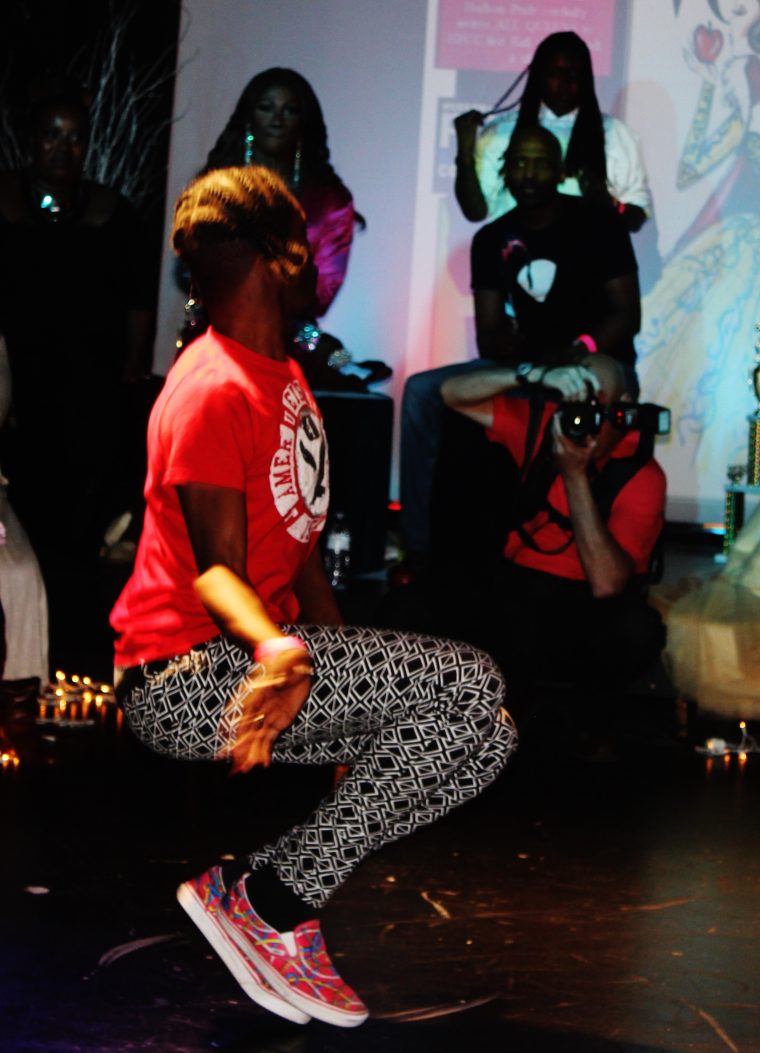 What is the purpose of the Ball?
For our LGBTQ youth and young adults to have a platform where they can have a safe environment to express themselves and showcase their talent. The Ballroom scene is majoring in the LGBTQ community. Anyone is welcome, but it's geared towards 13 – 24-year-olds.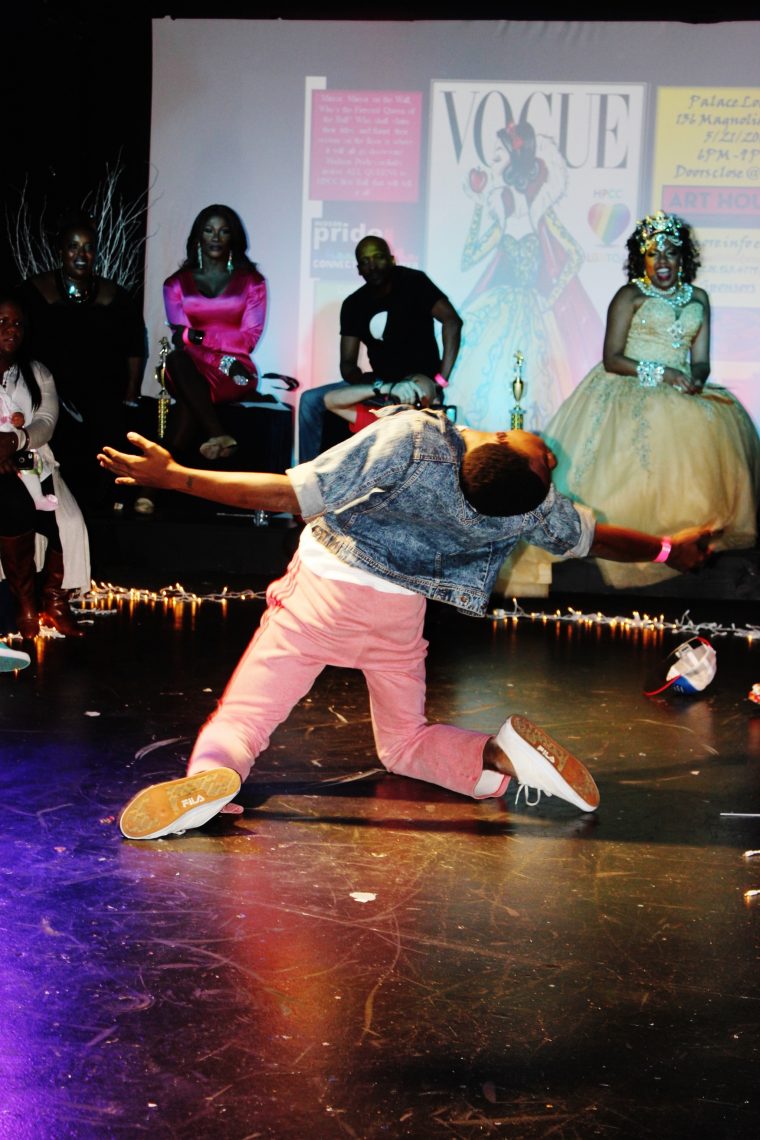 What motivated the creation of the Vogue Ball?
Our youth had said Jersey City has never had a Ball; that we don't thrive in that area and NY is kicking butt, so this is our way of introducing Jersey to the ballroom scene. Let's give these kids what they're asking for! Let's bring the ball to them! Our youth does not have the money to just hop on the train or a bus to get to NY and attend these Balls that NY has there, so we want to make sure they have one in their community that they can just walk to.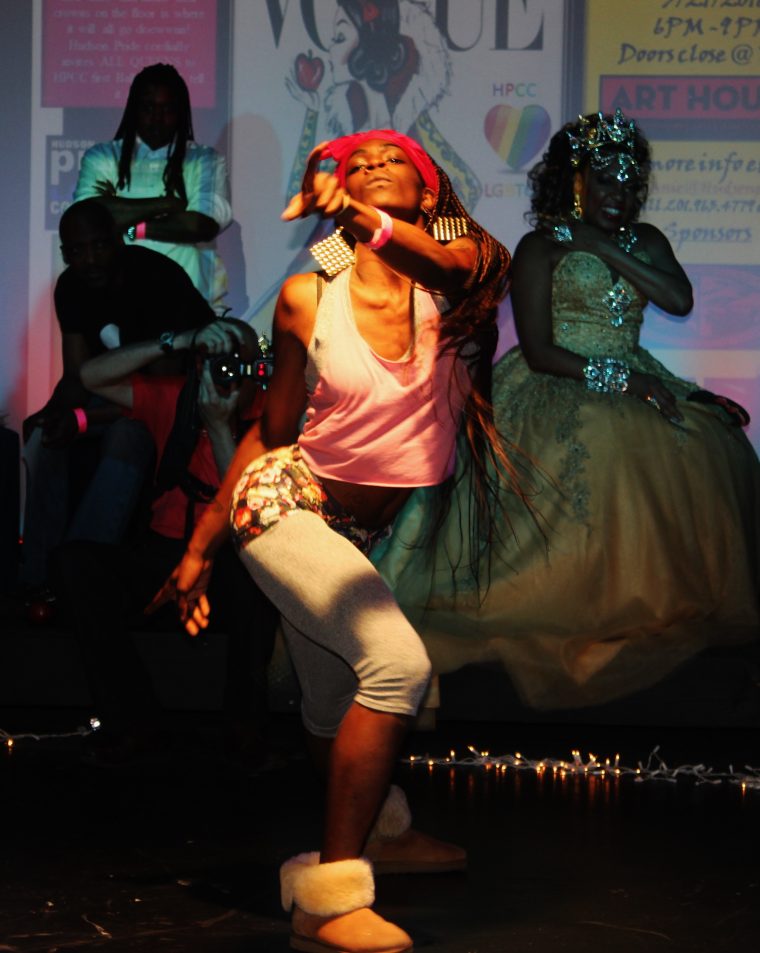 Why is the Ball important to you?
The ball is important to me because it's important to the youth. We are creating an environment where they can let their hair down and be themselves.
Why should people go?
This will be an introduction to the ballroom community if individuals are not familiar with it, it's their chance to learn and speak directly to these young people. If there's something you want to learn about or you may just want to spectate and get exposed to it, this is the opportunity to see what these young people are capable of doing. These dance styles are very intricate.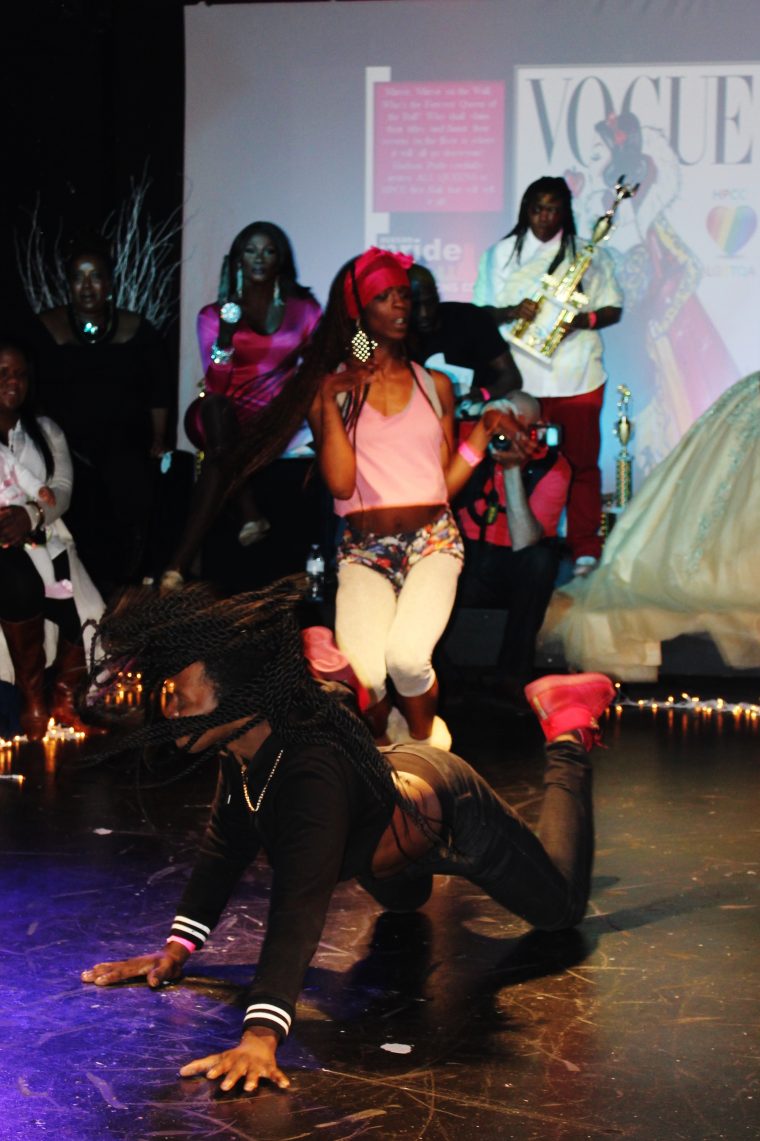 What events are coming next from HPCC?
We are currently preparing for our LGBTQ Prom, which is Saturday, June 18 (the Prom is an annual event) at the Culinary Conference Center on Newkirk in JC. We had over 100 people come out to that event, so we are really excited for this year. We are very happy to see the young people coming out and that so many allies are coming out to participate as well. JC Pride is in August. Those are the major events.
How many people are you anticipating for the Ball?
Since this is our first time, I'm expecting about 50 people, but hoping for more.
Anything else you want to add about the Ball?
We hope that the guests have a great time. We hope to attract more supporters and sponsors so we can continue to provide these events to our young people.
Links:
Hudson Pride Connections Center
32 Jones Street
Jersey City, NJ 07306
(201) 963-4779
www.hudsonpride.org
Art House Productions
136 Magnolia Ave
Jersey City, NJ 07306
(201) 915-9911
www.arthouseproductions.org