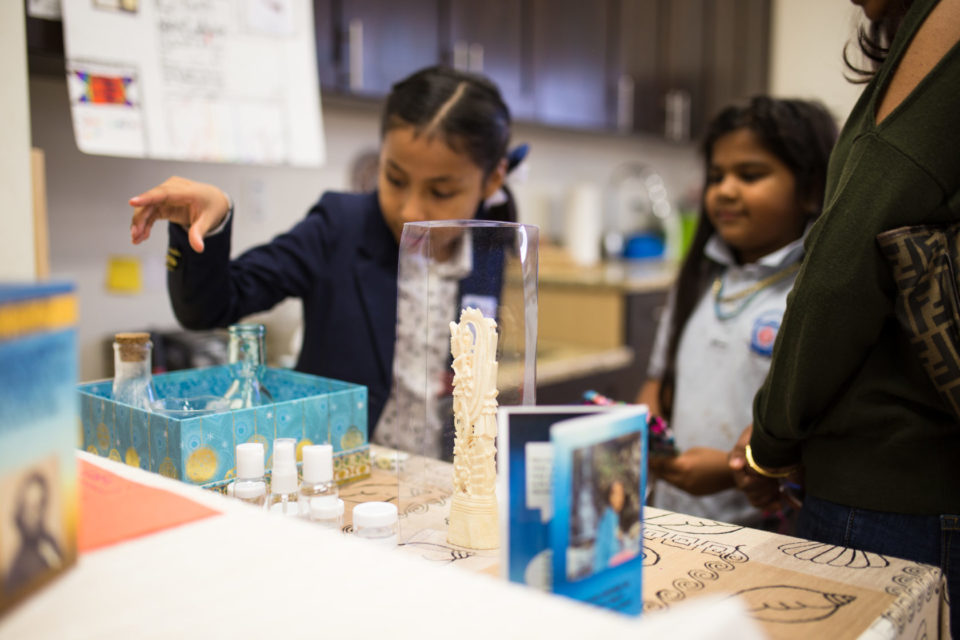 On October 20th, Hudson Montessori held the Kick Off for their annual yearlong theme. Last year, they focused on Great Explorations, and this year is all about the Industrial Revolution! Primary students focused on "Farm to Table," Lower Elementary students handled projects on "Farm to Factory," and Upper Elementary students held a "World's Fair."
Each theme that is chosen is universal and allows their students to look at the world from a new perspective. Hudson Montessori School's curriculum is integrated and provides hands-on experiences by combining math, science, and language skills to solve real world problems.
This year's Annual Theme at Hudson Montessori School is "The Industrial Revolution and the Growth of Cities." The Upper Elementary students will be exploring the benefits and challenges of the Industrial Revolution. The Lower Elementary students will study how some of the inventions of the ancient Chinese and Roman civilizations contributed to the Industrial Revolution. The Primary classes will explore how cities have come to be, and are places that meet the needs of man.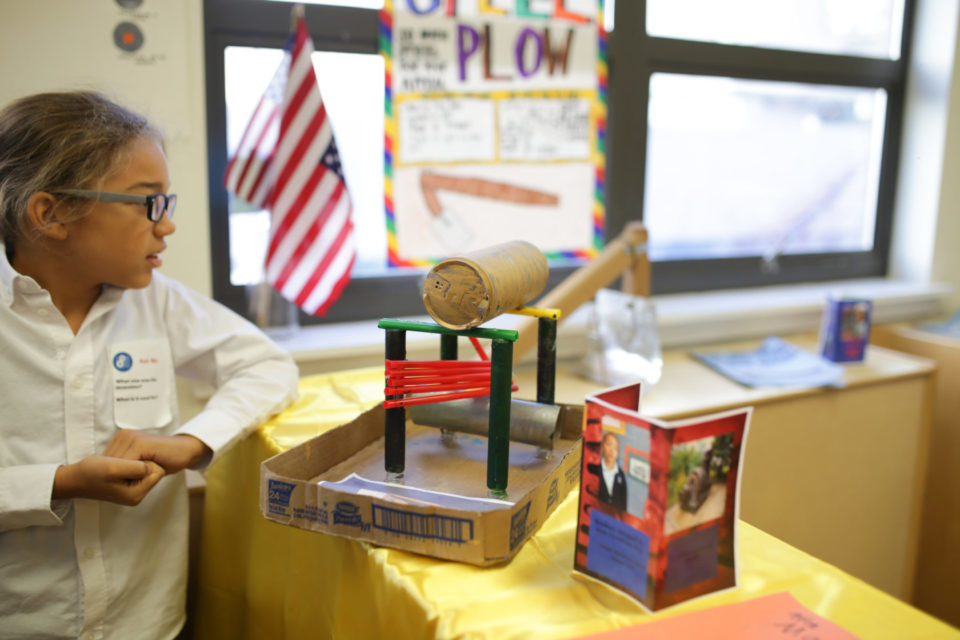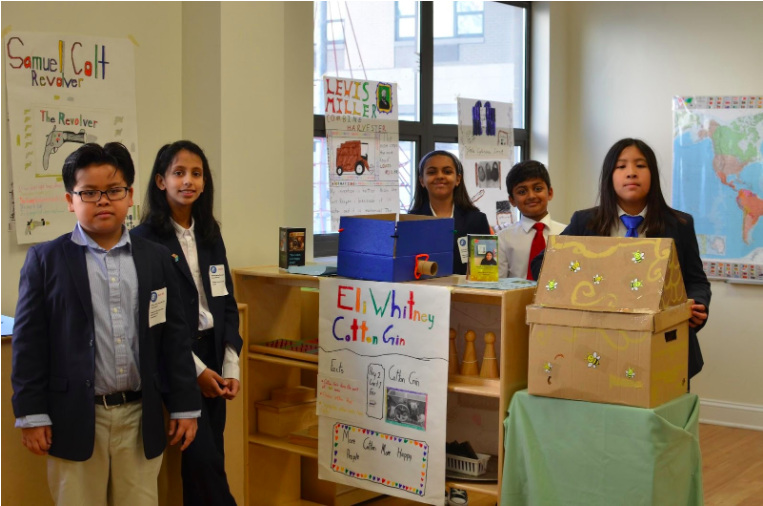 Upper Elementary students got into character as they took on the roles of inventors and pitched their inventions at the World's Fair. Inventions ranged from the steamboat by Robert Fulton to the revolver by Samuel Colt.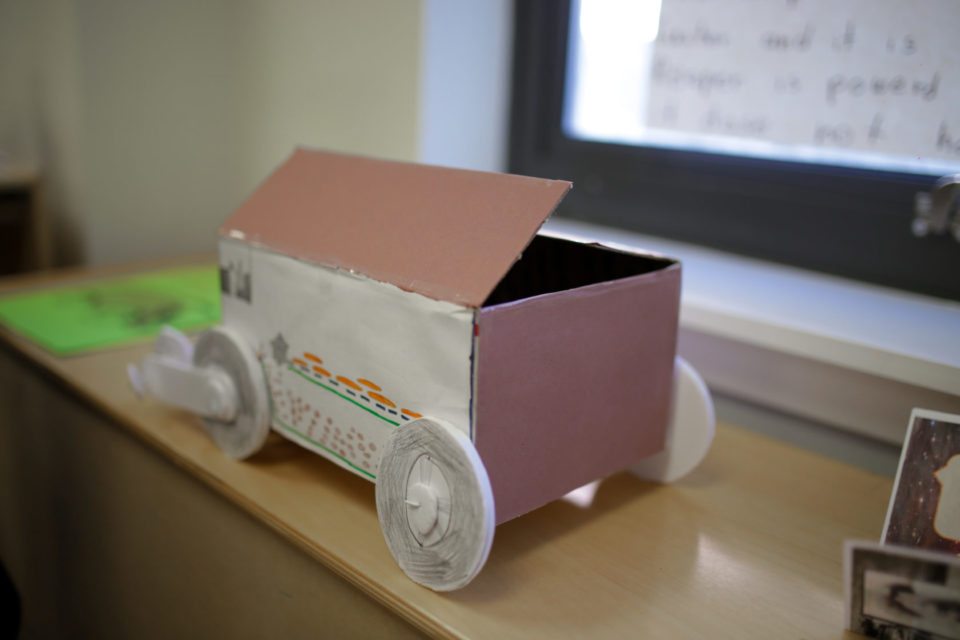 Primary students focused on how food goes from the farm to the table. Students worked on the process from natural resources to homemade items, like apples to apple juice and cacao to chocolate chip cookies. Each classroom chose a different food based on the city they will be studying throughout the year.
Lower Elementary classes highlighted the journey of products from "Farm to Factory." They baked Roman wheat bread, researched silk from silkworms, and wove kitchen pot holders.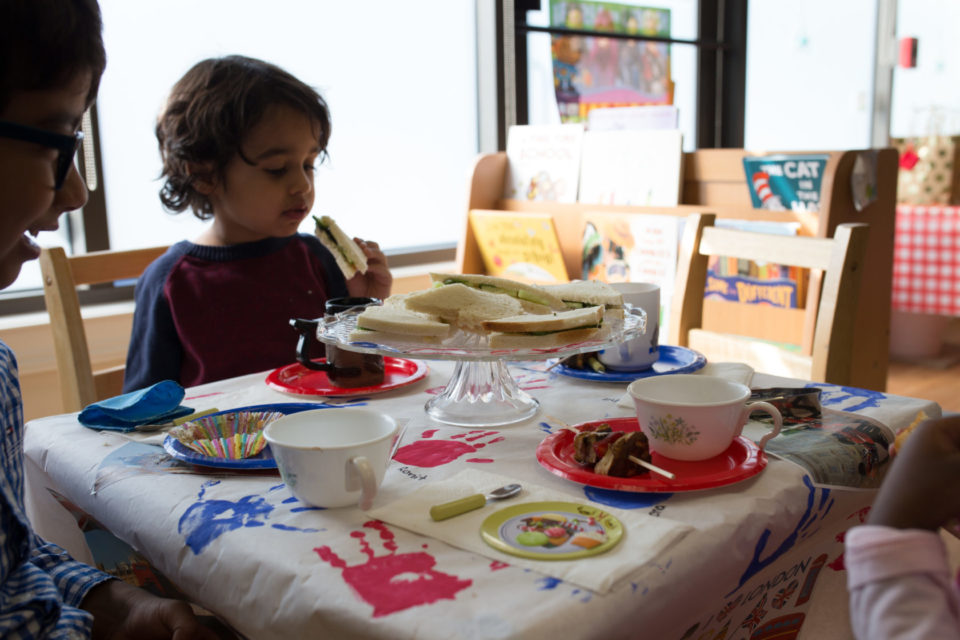 Each classroom had an individual subject – for instance, the Ocean Blue classroom created projects based on London, and Constellation focused on Rome. There were dishes from each region available in the classrooms, as well as handmade posters and projects explaining the industrial processes.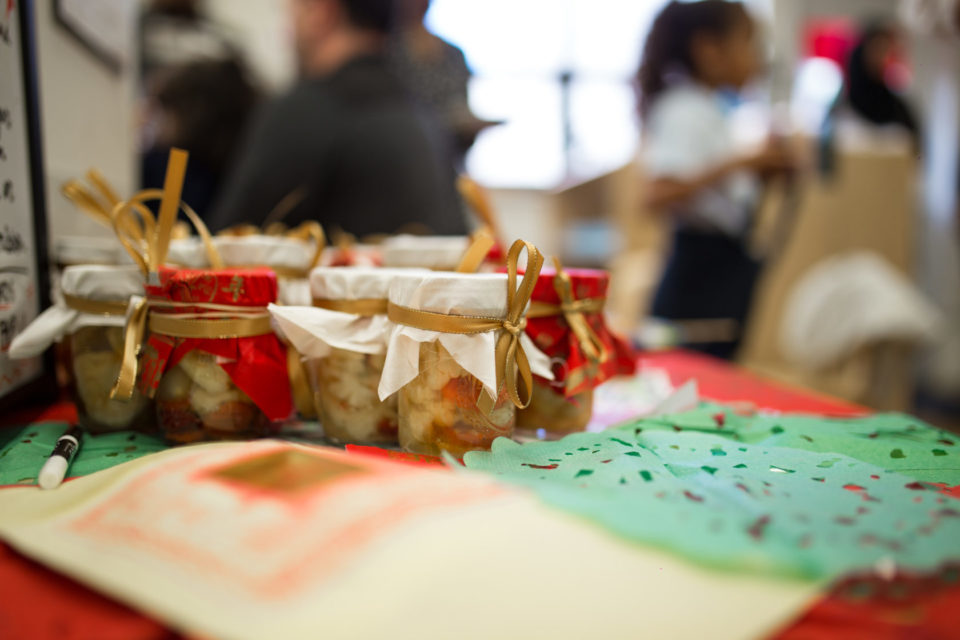 Students performed to kick off the morning, and the day continued as parents gathered and asked the students questions, and each student was able to explain what they worked on and knew the impact of the inventions.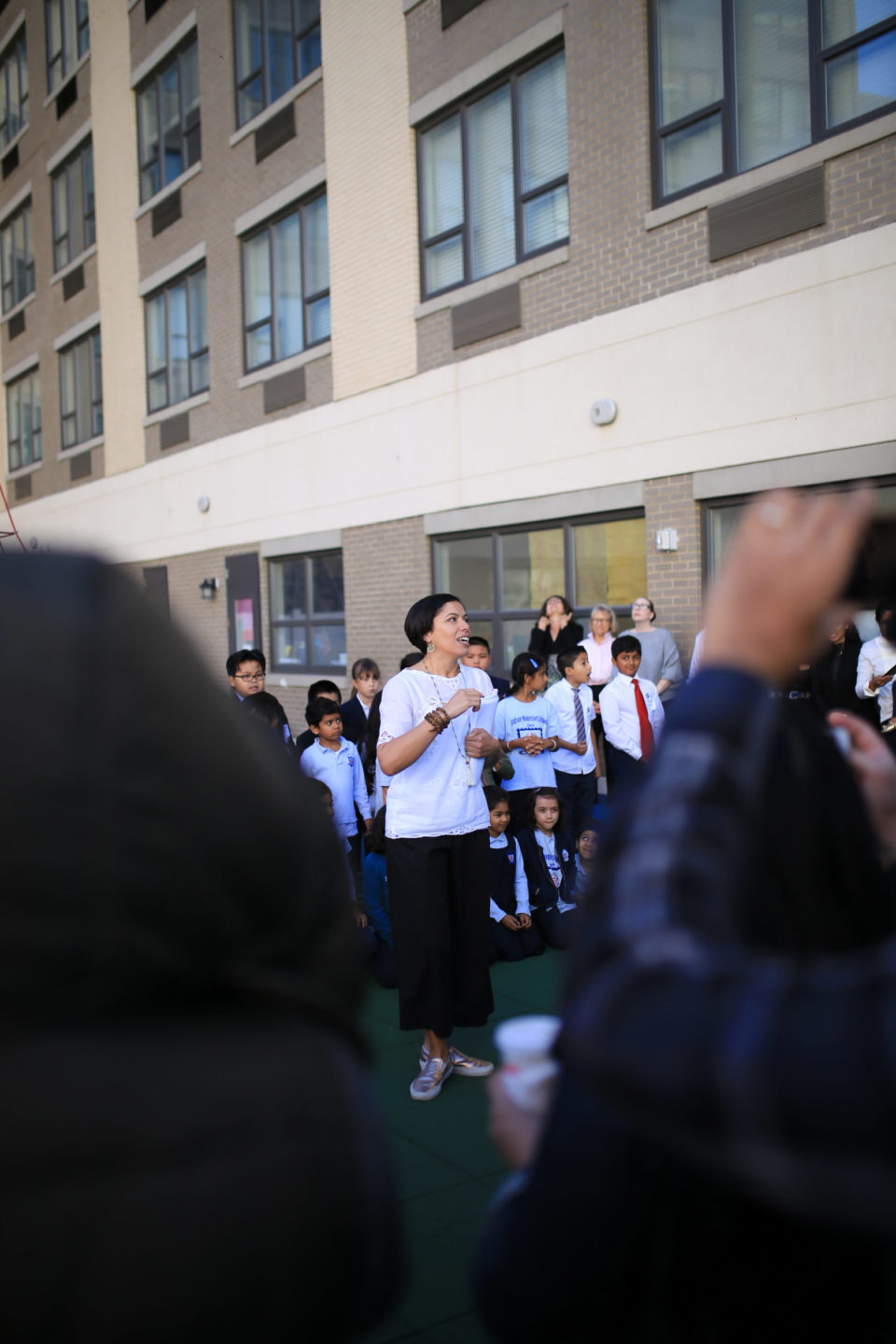 It was amazing to see how Hudson Montessori School students were able to showcase the impact industrial advances have had on our lives, from food to modes of transportation. This will all culminate in the spring with their spectacular Social Studies Fair! I can't wait to see what next year's theme is!
You can find Hudson Montessori School on Facebook, Instagram, and their school site.