On October 25th, Hudson Montessori School celebrated its Theme Kick-off. Every year, students are given a theme to focus on; this year's theme is Art, Architecture, and Archeology. The students of Hudson Montessori School were assigned projects spanning across different time periods, from creating timelines of the evolution of art to portraying famous architects and artists over several centuries.
To start the event, students gathered outside to perform three songs they've been practicing in preparation for this Theme Kick-off:
I'm Still Standing

by Elton John

Don't Worry, Be Happy

by Bob Marley

It Don't Mean A Thing

by Duke Ellington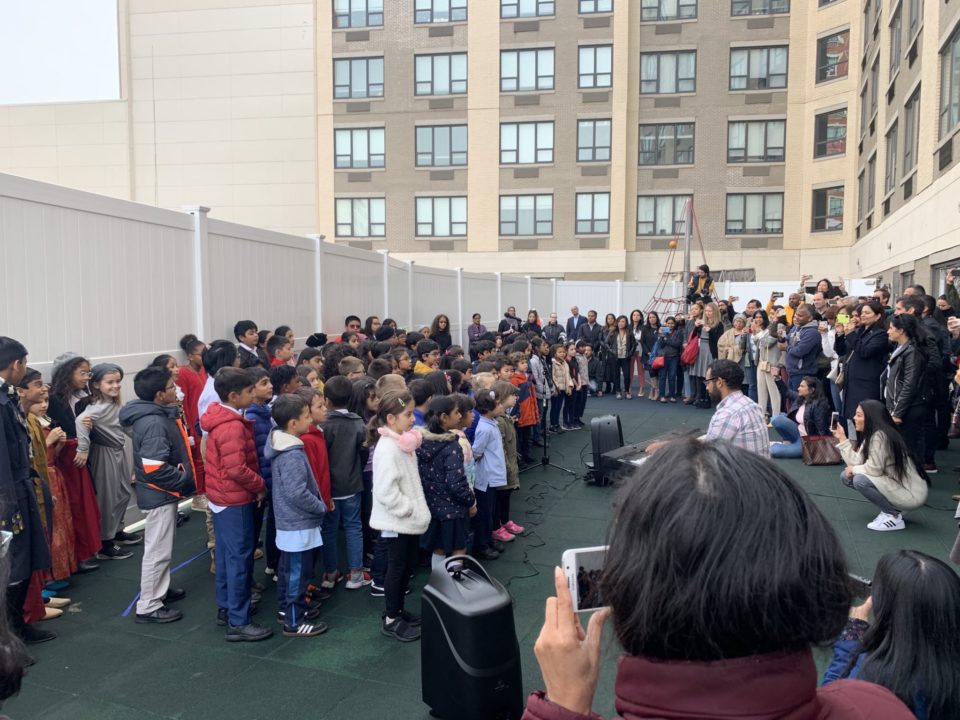 Then the students rushed back in to prepare for their presentations while their parents gathered in each classroom.
Take a tour of the four different classrooms with us to see what the students worked on!
Constellation
In the Constellation class, the focus was all on the Middle Ages.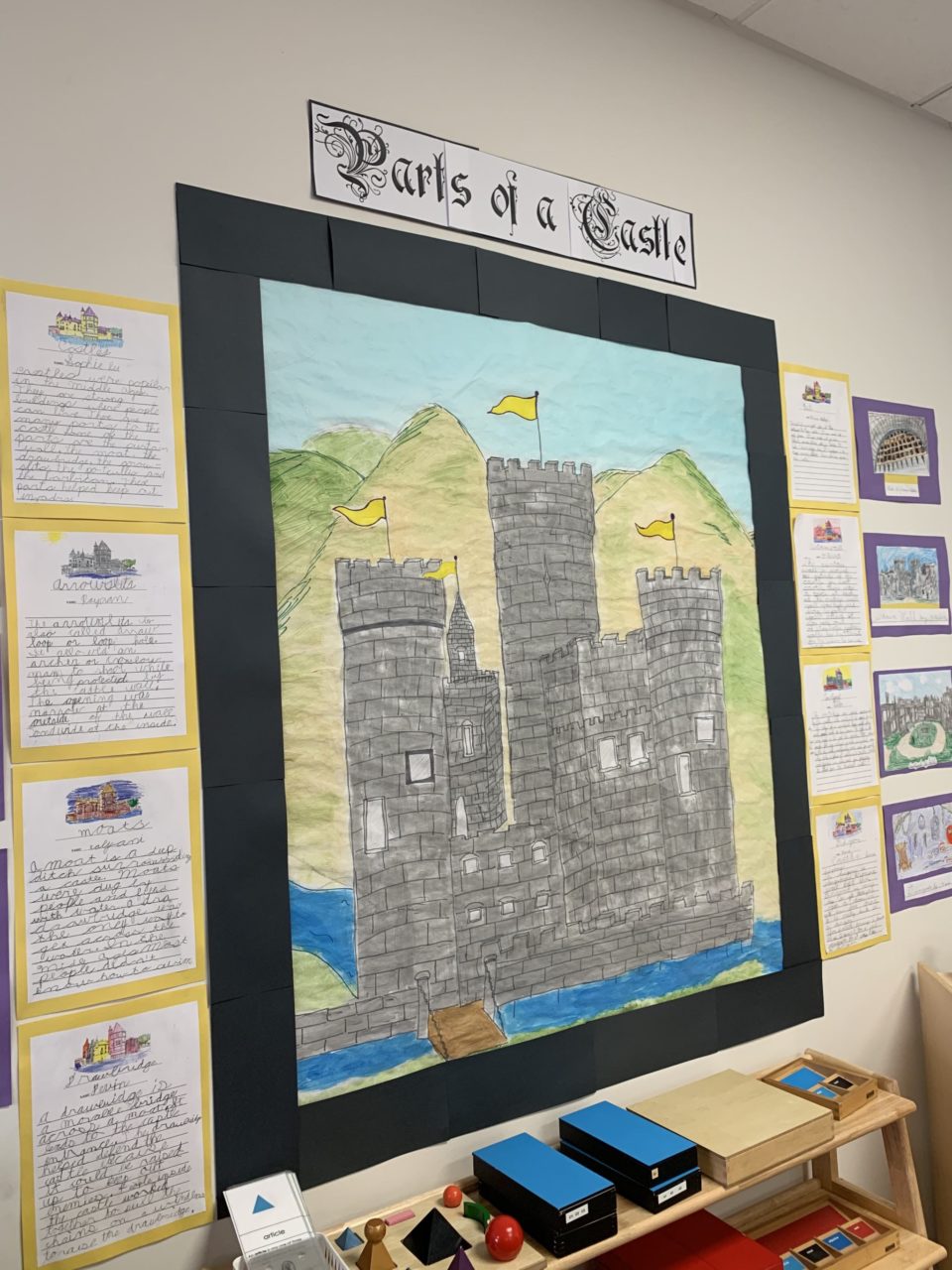 First graders researched and highlighted parts of a castle, from moats to the courtyards, to discuss Gothic architecture. Second graders took a look at art forms and created timelines of art forms present in the medieval period, like embroidery, stained glass, and metalworking. Third grade students dressed as architects and created portraits to show the architectural evolution of the Middle Ages.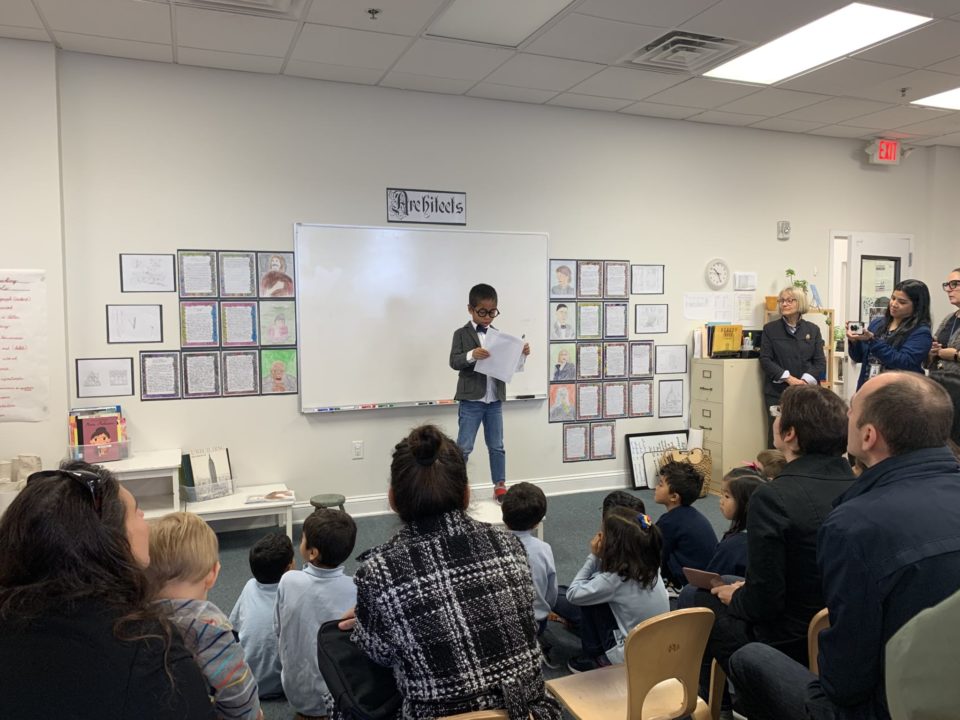 Aurora
The Aurora class focused on Art Nouveau, a style of art from 1890 to 1910.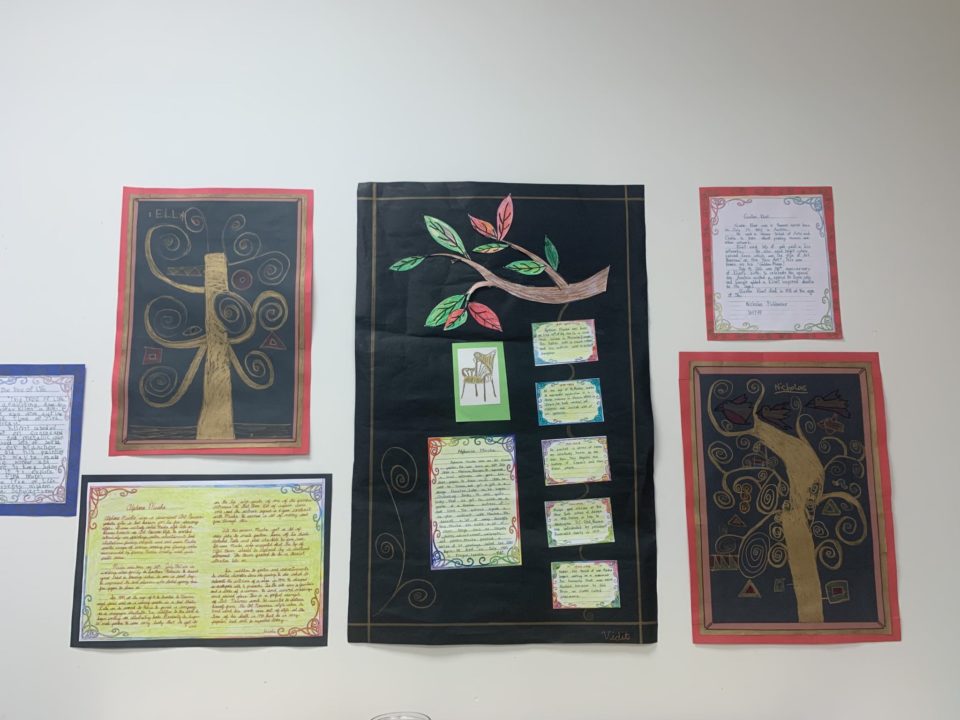 First graders worked on the Tree of Life, a painting by Gustav Klimt from 1909. Second graders created timelines of different artists, including short biographies and pictures from the period with items like jewelry, stained glass, and furniture. Third grade students portrayed architects along with biographies and pieces of artwork displayed to show the work of their assigned architect.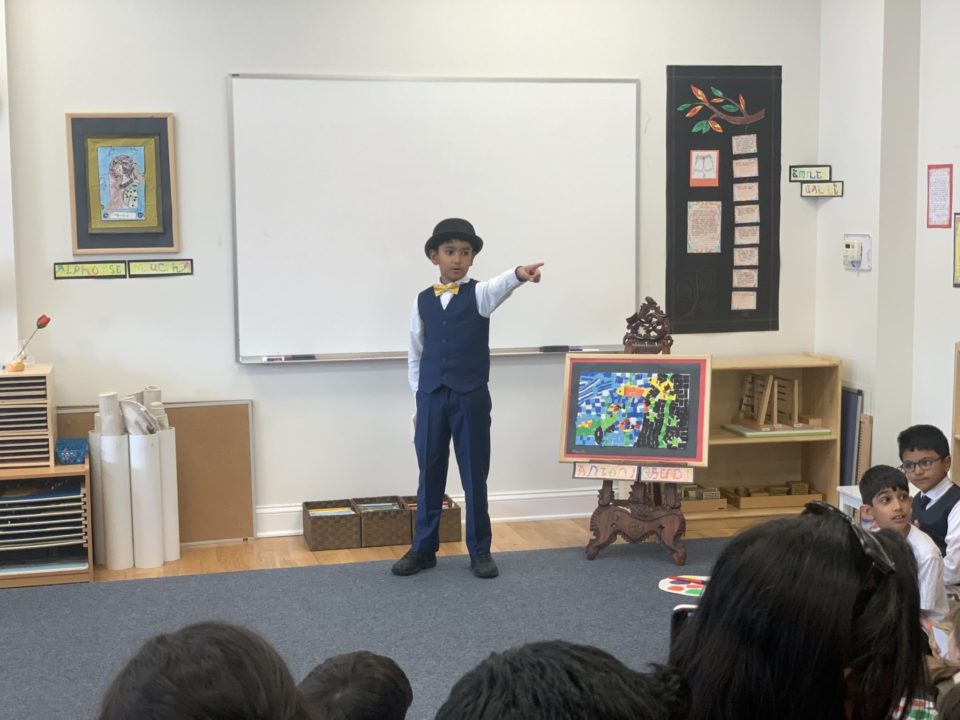 Galaxy
Students of the Galaxy class paid special attention to the Art Deco period all the way to the present day.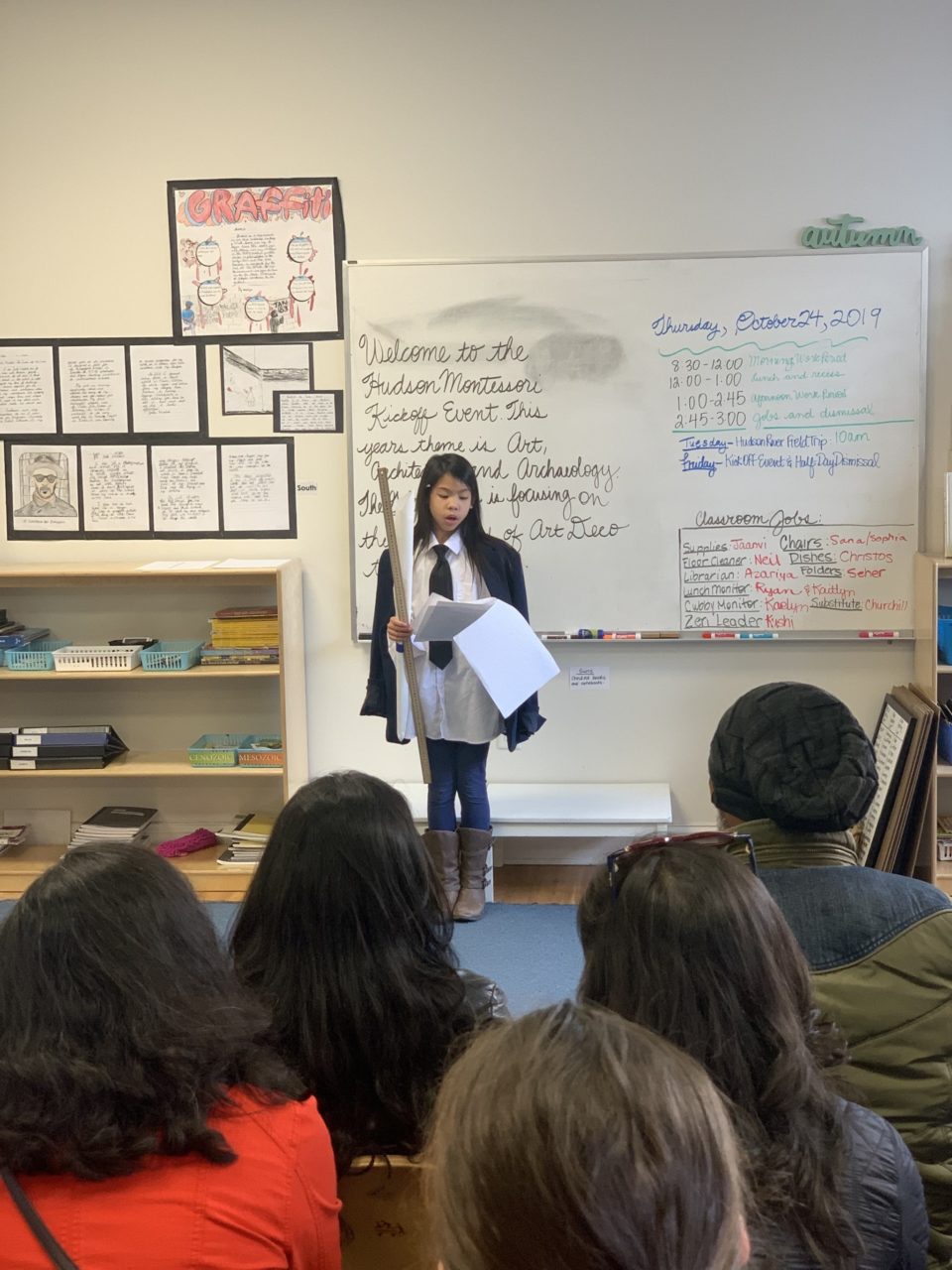 First grade students created art pieces and examined them through graphs based on geometric shapes and colors, integrating math and art. Second graders studied the various art movements by creating timelines including Expressionism, Cubism, and Dadaism. Third grade students portrayed artists and architects like Andy Warhol and Frida Kahlo.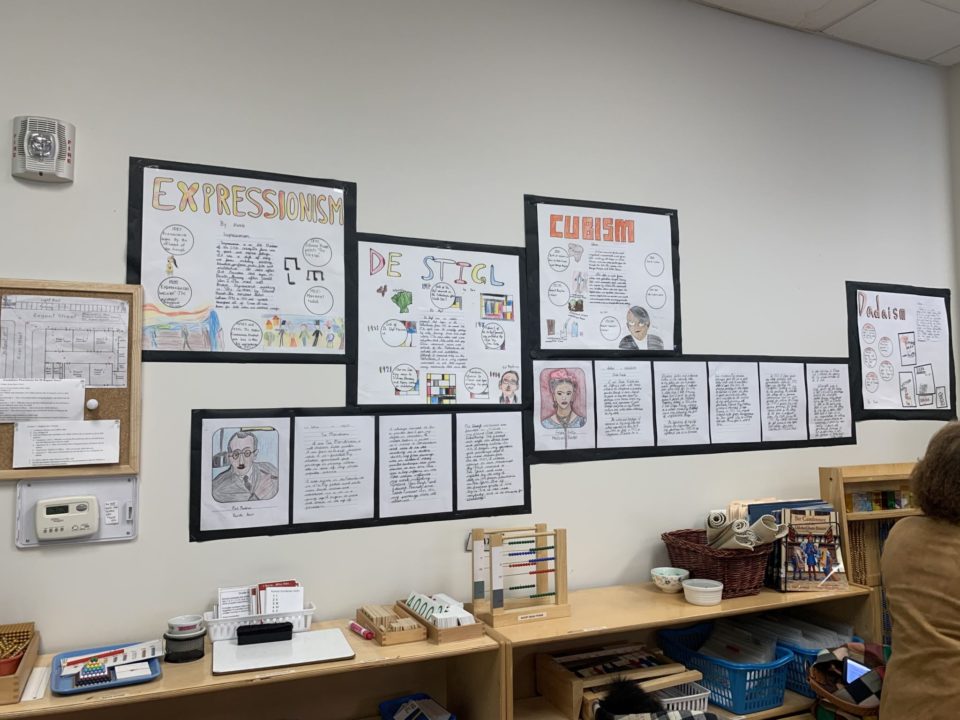 Comet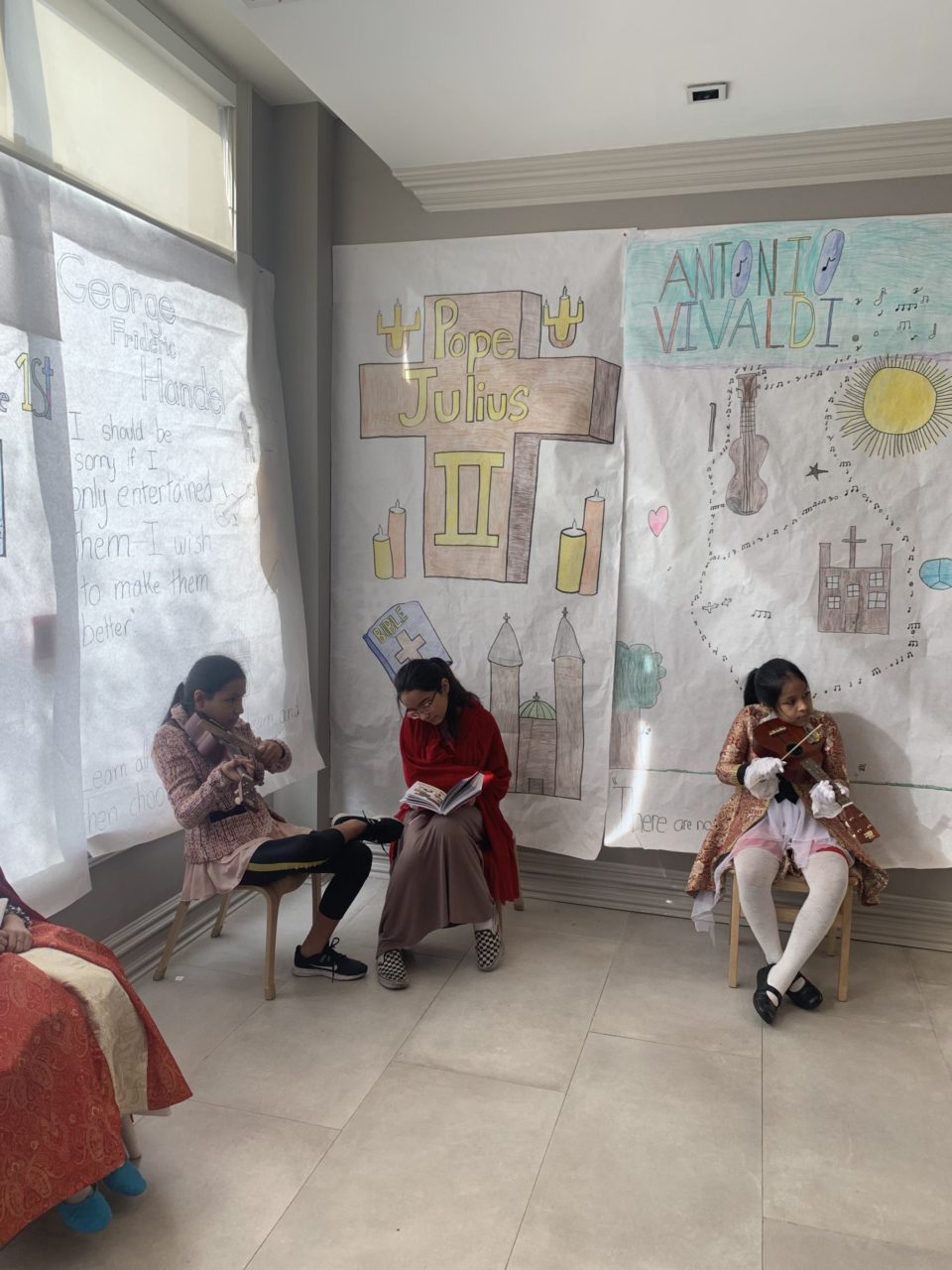 The Comet class had a special approach to this year's theme and displayed their research and work through a Living Museum. Students were assigned with a notable person between the Renaissance to the Neoclassical period and conducted research in order to put together speeches and backdrops. Students got in character as their work was displayed following the geographical timeline.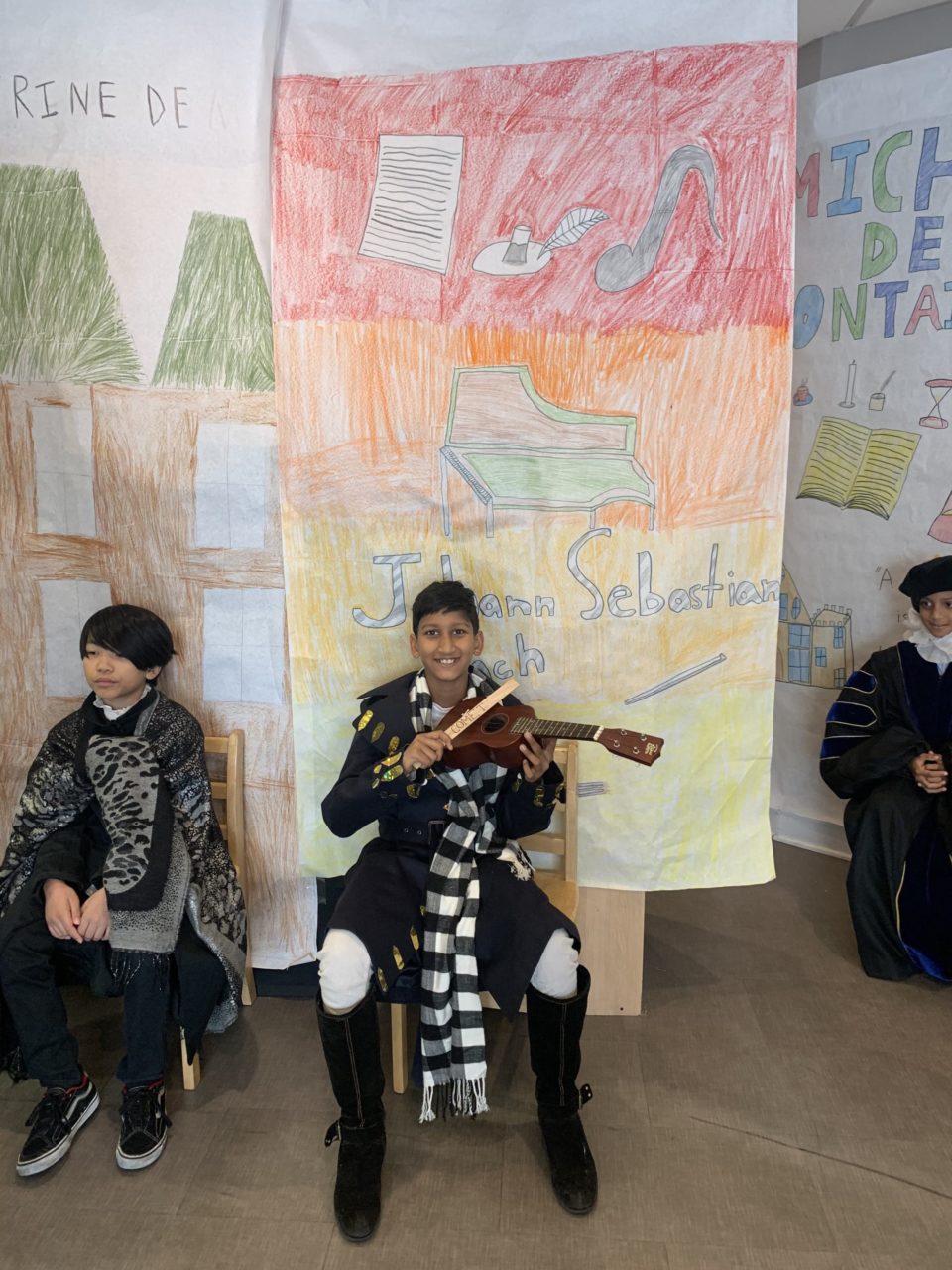 Overall, each student definitely worked hard to bring together a great display of Art, Architecture, and Archaeology. I can't wait to see what they have planned next year!
For more information about Hudson Montessori School, you can visit their website or follow them on Instagram and Facebook. You can also stop by an Open House event on November 12 or December 3.