At 10AM on Tuesday, May 2, join the Historic Downtown Special Improvement District (HDSID) for their annual Membership and Organizational meeting to adopt the annual budget and elect a new board. In order to be on the ballot, the person must own or manage property in our district. Members of the HDSID will have a ballot will be mailed to them to select no more than seven potential board members.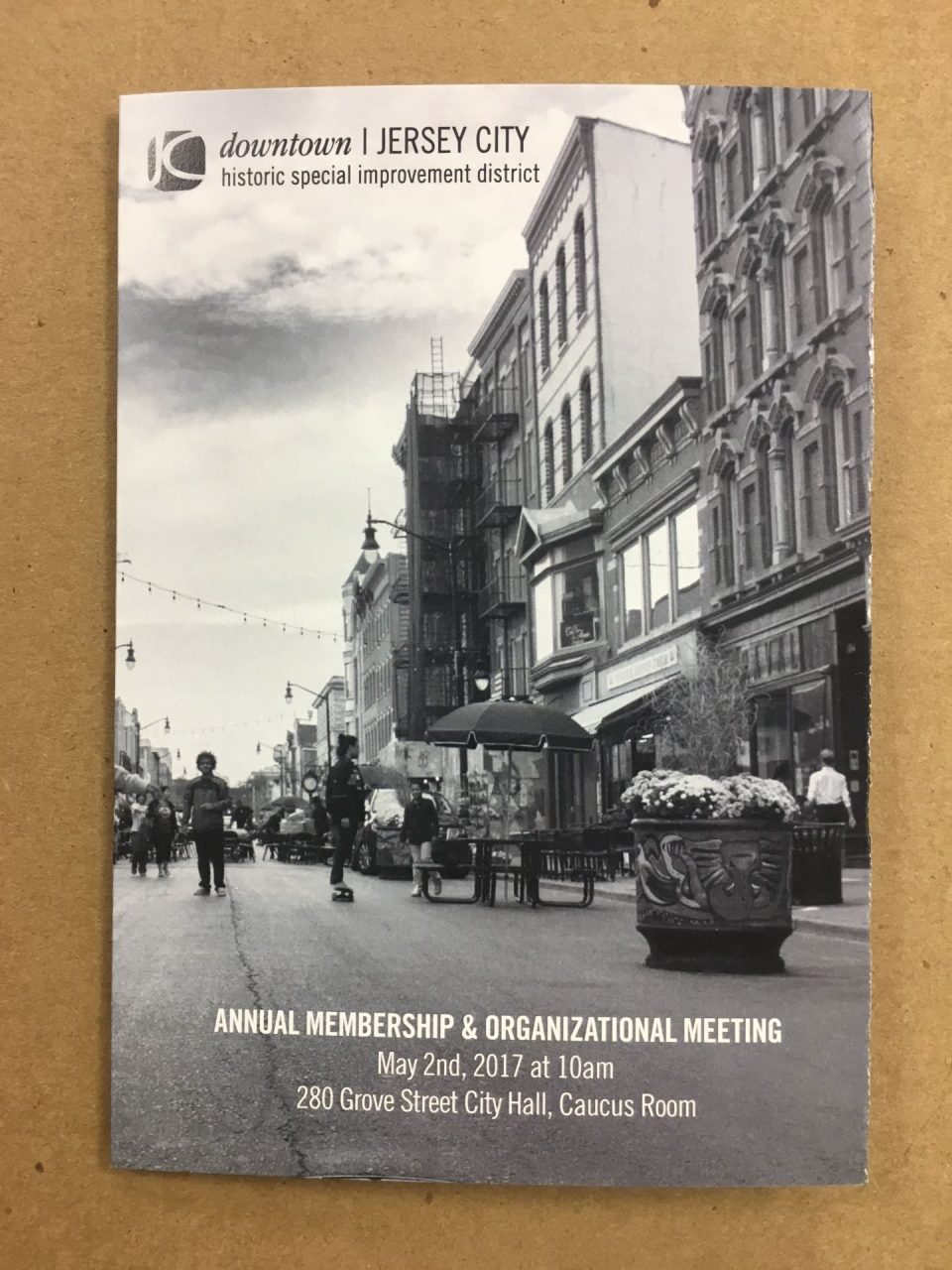 Following the Annual Meeting will be the regular monthly meeting for the month of May. This will all be taking place at City Hall, located at 280 Grove Street between Mercer Street and Montgomery Street, in the Caucus Room is on the Second Floor. The Little Sandwich Shop will be providing breakfast – bagels, cream cheese, and fruit! There'll also be cake from Milk Sugar Love.
Since last year, the HDSID have been giving out awards
This year, the HDSID has chosen three people that have done a lot for the community and the Historic Downtown district.
Nima Nili is the treasurer on the HDSID board and has done a lot for the community. Being treasurer is not easy, balancing and juggling the work is not easy, but Nimi has been a board member for 8 years and has been doing a wonderful job.
Dr. Siegel of Drs. Savoy, Siegel & Desai Optometrists is retiring and has been a board member and has contributed to the growth of Jersey City for 50+ years. He's wonderful, there for you for checkups when needed, and his love for JC shows through his actions.
Dancing Tony dedicates so much time coordinating Groove on Grove events and bringing out equipment, acting as Rachel Sieg's partner in crime for each Groove on Grove event. With the 10-year anniversary coming up for both Groove on Grove and the Farmers Market, Dancing Tony has been a huge help putting together a big anniversary party, and it's agreed that he certainly deserves an award.
A special thank you goes out to all of the HDSID board members. They give so much time and they are here to truly help to make Jersey City great.
The HDSID hosts monthly meetings that are open to the public, so be sure to stop by and participate! It's crucial to stress the importance of voting, so if you get a ballot, VOTE. Send the ballot before April 28th, or bring it to the meeting on May 2nd.
Rachel Sieg of the HDSID stresses that it's important to be involved in your community, so vote, vote, vote! Stop by on May 2nd in City Hall's Caucus Room to contribute and have your voice heard.