Tuesday – September 5th
Happy Hour @ VB3
Happy Hour at VB3 runs from 5-8pm and features $3 domestic bottles, $3 shots, $7.50 bar pies, and $8 arancini.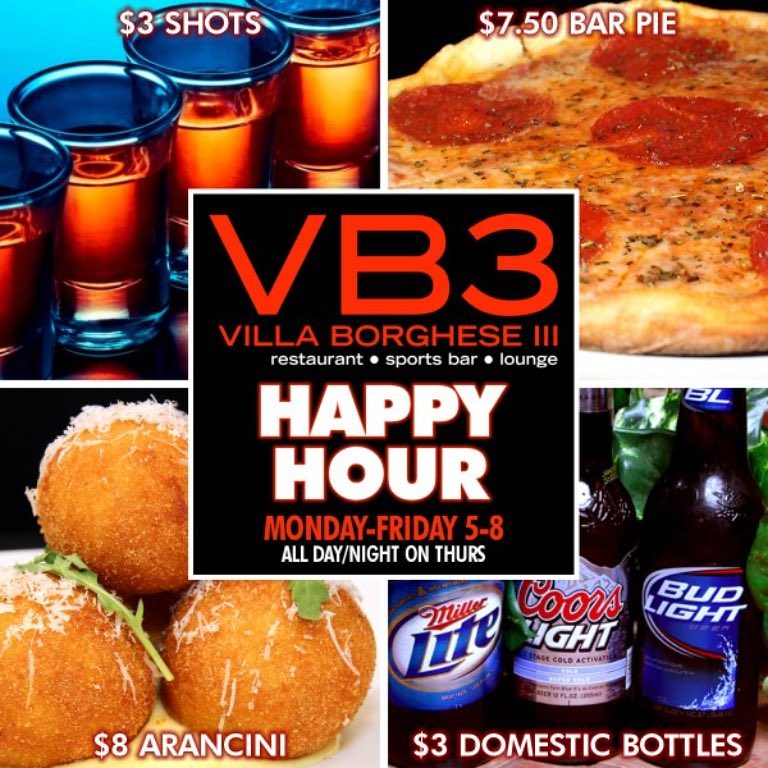 Wednesday – September 6th
Wine Wednesday @ Carvao BBQ
Enjoy $5 apps plus 50% Off bottles of wine every Wednesday at Carvao BBQ!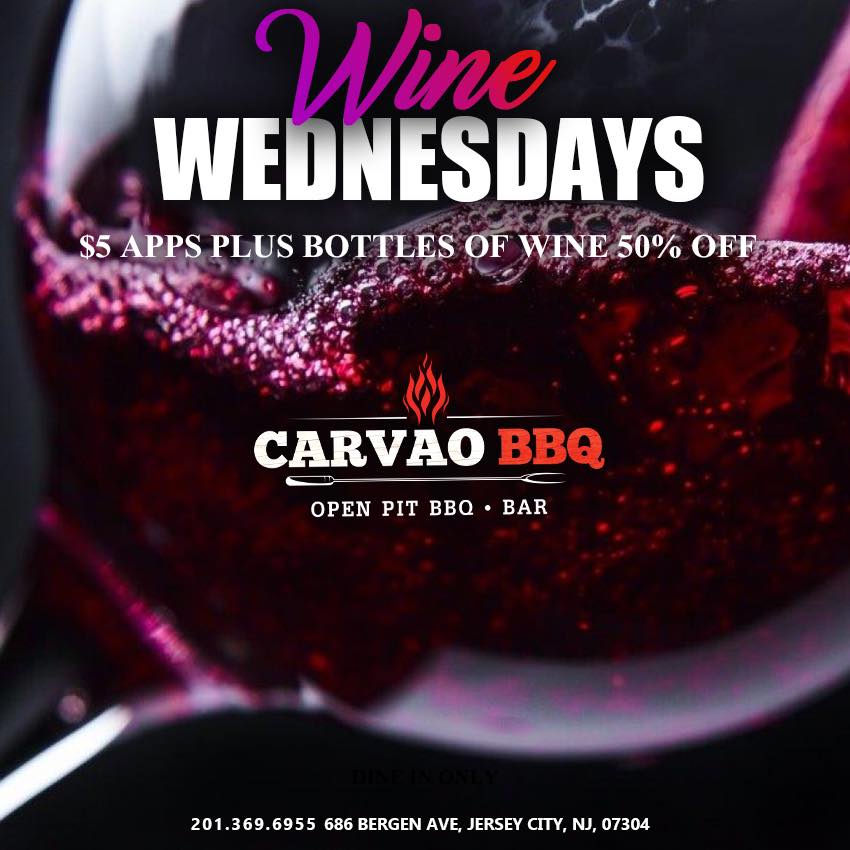 Thursday – September 7th
Flight Night @ The Iron Monkey
Enjoy a flight of Maker's Mark, Maker's 46, Wild Turkey 81 Bourbon, Wild Turkey 101, and Elijah Craig 12 Year for only $25 at The Iron Monkey!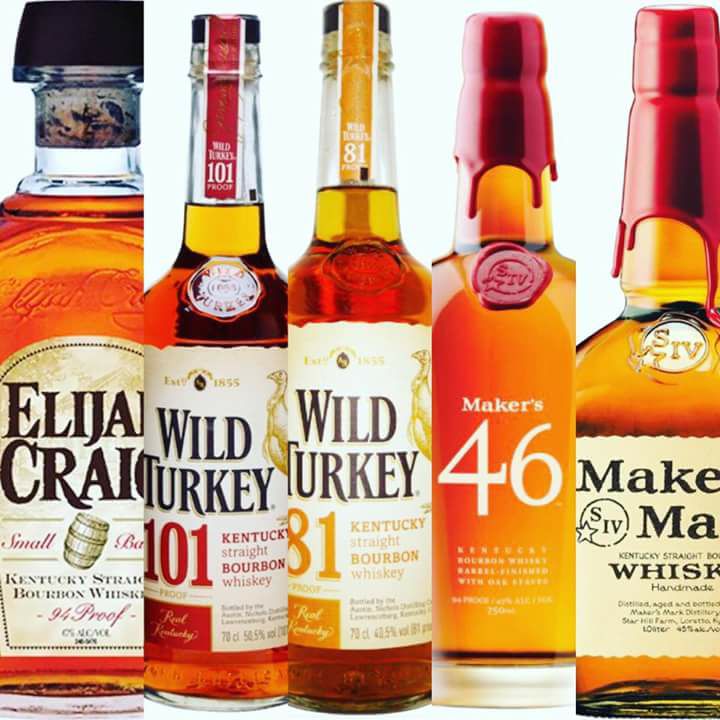 Friday – September 8th
Pretzel Logic @ Zeppelin Hall
Pretzel Logic is on at Zeppelin Hall featuring 10 delicious twists on pretzels. Check out what's new on tap, as Oktoberfest and Pumpkin beers are coming into season!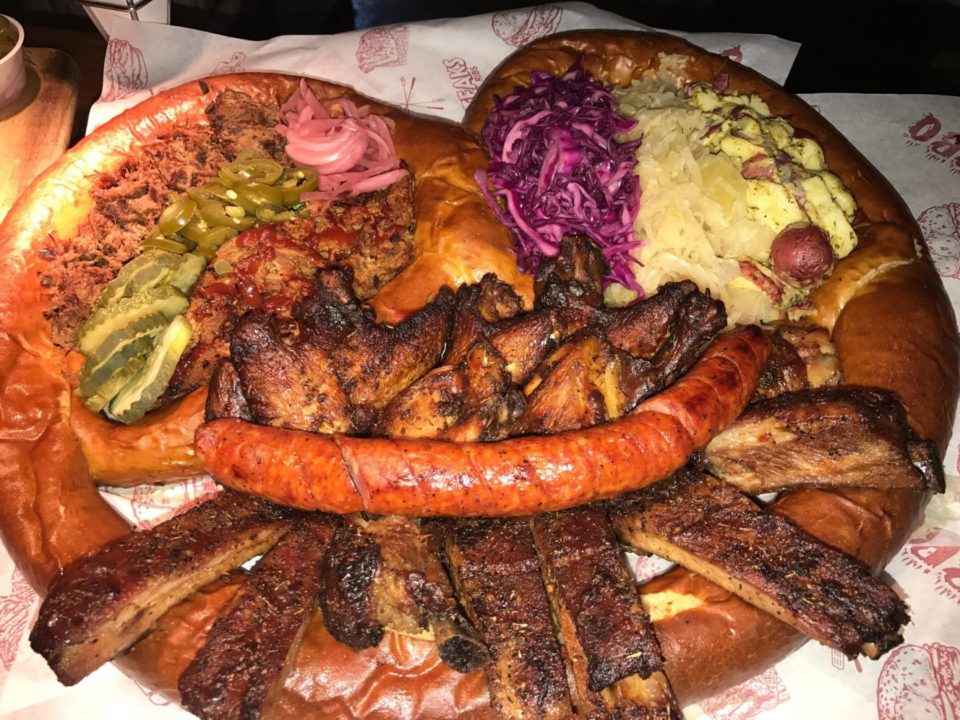 Saturday – September 9th

Brunch @ Taphaus
Brunch is served from 11am-4pm at Taphaus, and it's hard to beat the views. If Brunch isn't your thing, be sure to check out one of their delicious burgers (pictured is the P&E Burger)!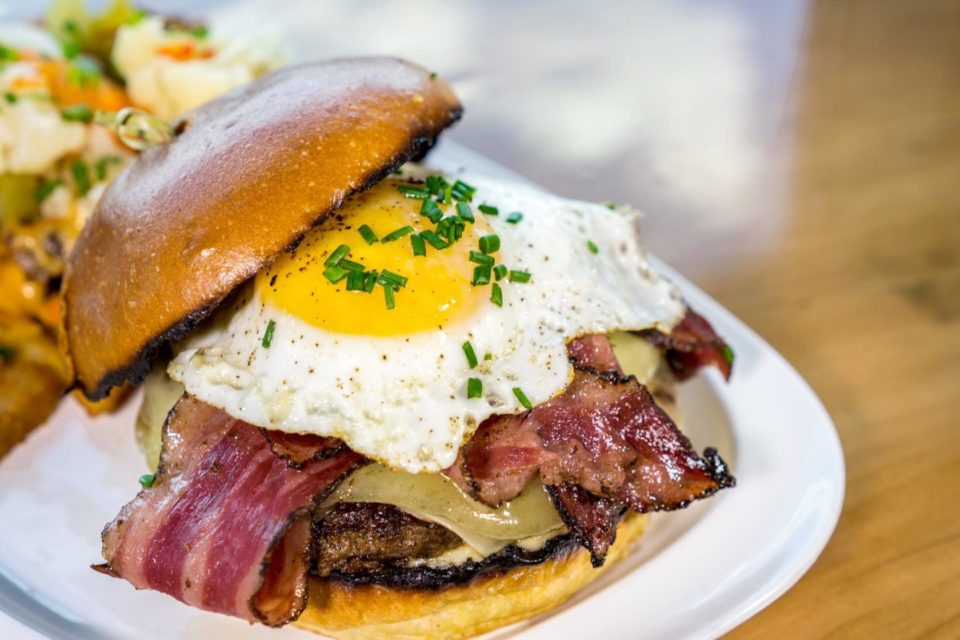 Sunday – September 10th
Football Sunday @ O'Leary's Publik House
Football is back, and O'Leary's is celebrating with a pig roast to get your Sunday Funday going. Cheer your team on and enjoy some delicious eats!