Summer Happy Pour at South House features $2 Off select beers and $7 Ketel One drinks every day from 4-7pm!
Tuesday – July 18th
Taco Tuesday @ Hamilton Pork
Enjoy 3 tacos for only $12 every Tuesday at Hamilton Pork from 4-11pm, as well as $3 Lone Star, $4 Tecate, and $5 house Margaritas. Don't forget about Happy Hour from 4-7pm Monday-Friday featuring $5 drafts, $6 wine & Sangria, and $7 Margaritas!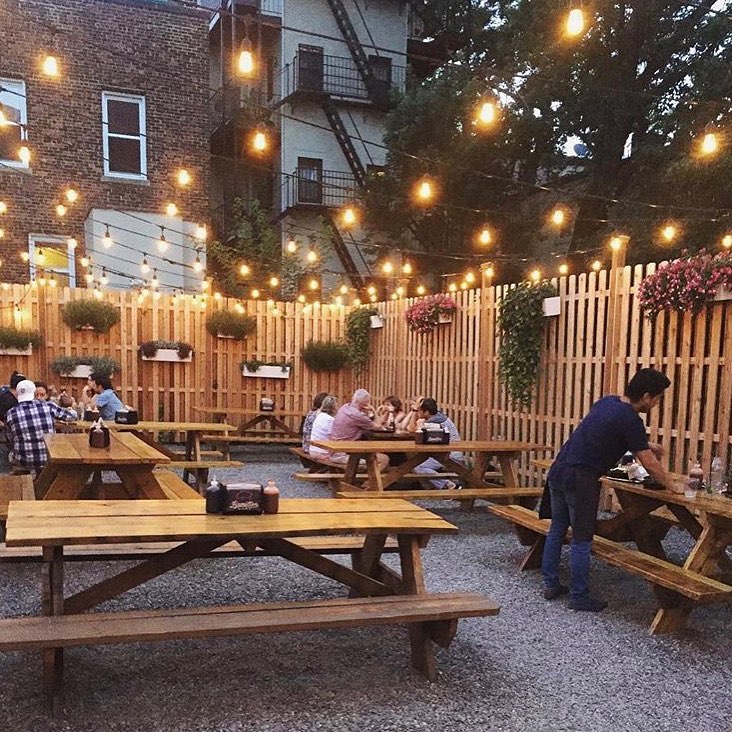 Wednesday – July 19th
Frosé @ Left Bank Burger Bar
Sure they have incredible burgers, bud did you know Left Bank is also serving up some delicious Frosé?! Grab a glass and celebrate your wine Wednesday (to wash down your burger, of course)!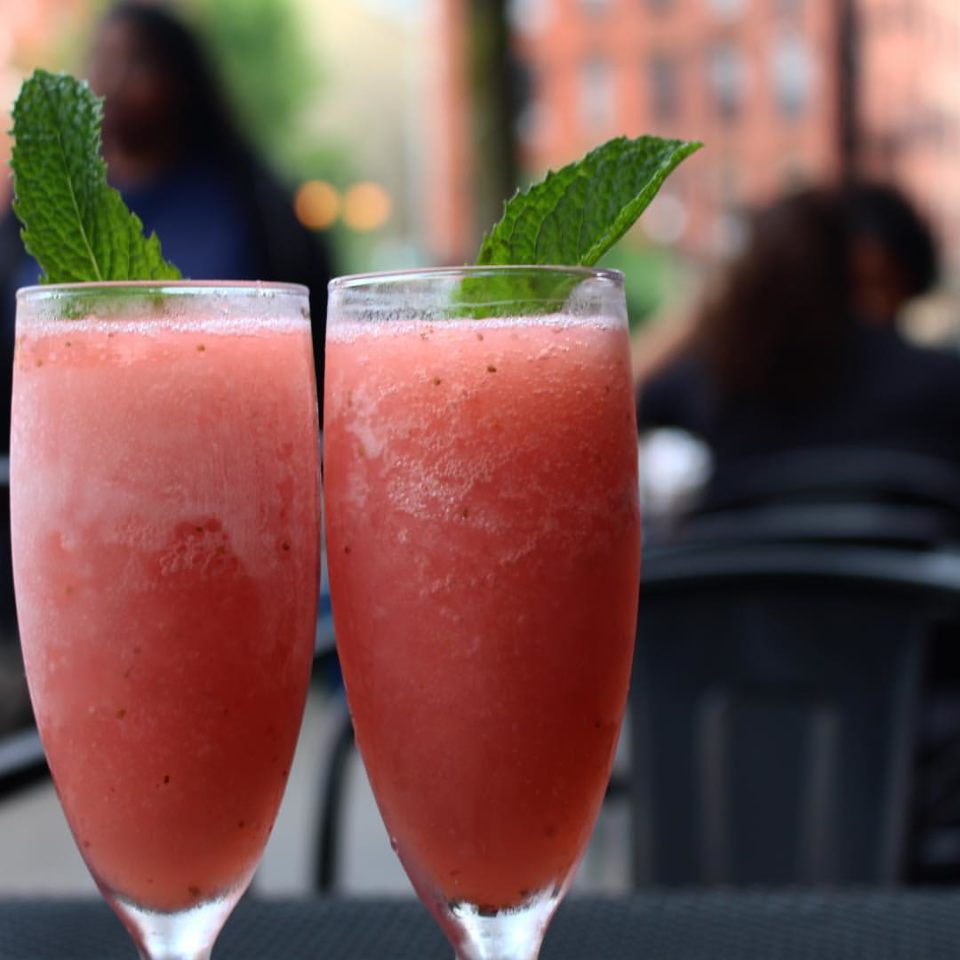 Thursday – July 20th
LSC After Dark: Electric BBQ
LSC After Dark is teaming up with Midnight Market Jersey City to throw the hottest BBQ of the Summer! Enjoy delicious eats, electrify your senses with bursts of musical lightning produced by twin 1-million-volt Tesla coils, and enjoy some cocktails with views of the NYC skyline. Get tickets now for a discounted online price of $20 per person. Tickets are $25 at the door – food is cash only at this event.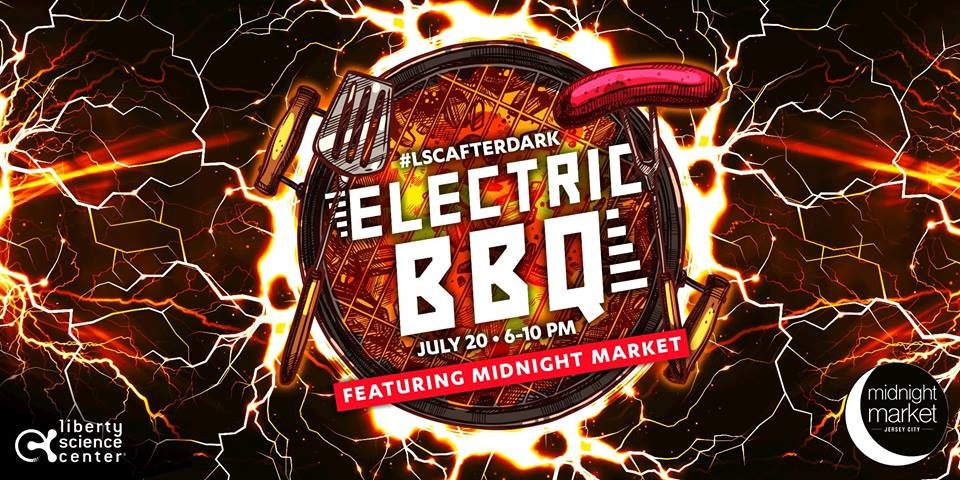 Friday – July 21st
That 70s Party Celebrating Lynn's 34th Birthday @ FM Jersey City
Dust off your platform shoes and bell bottoms, and head to FM Jersey City dressed to impress in 70s gear (there will be a prize for best outfit) to celebrate Lynn's 34th! Music played by DJ Prestige & DJ Obvious, performances by Naja Young and Sasha Fierce, and hosted by HayOner! Passed hors d'oeuvres from 9-11pm. A $10 donation is suggested, and a portion of the proceeds will benefit the Content Creators Academy.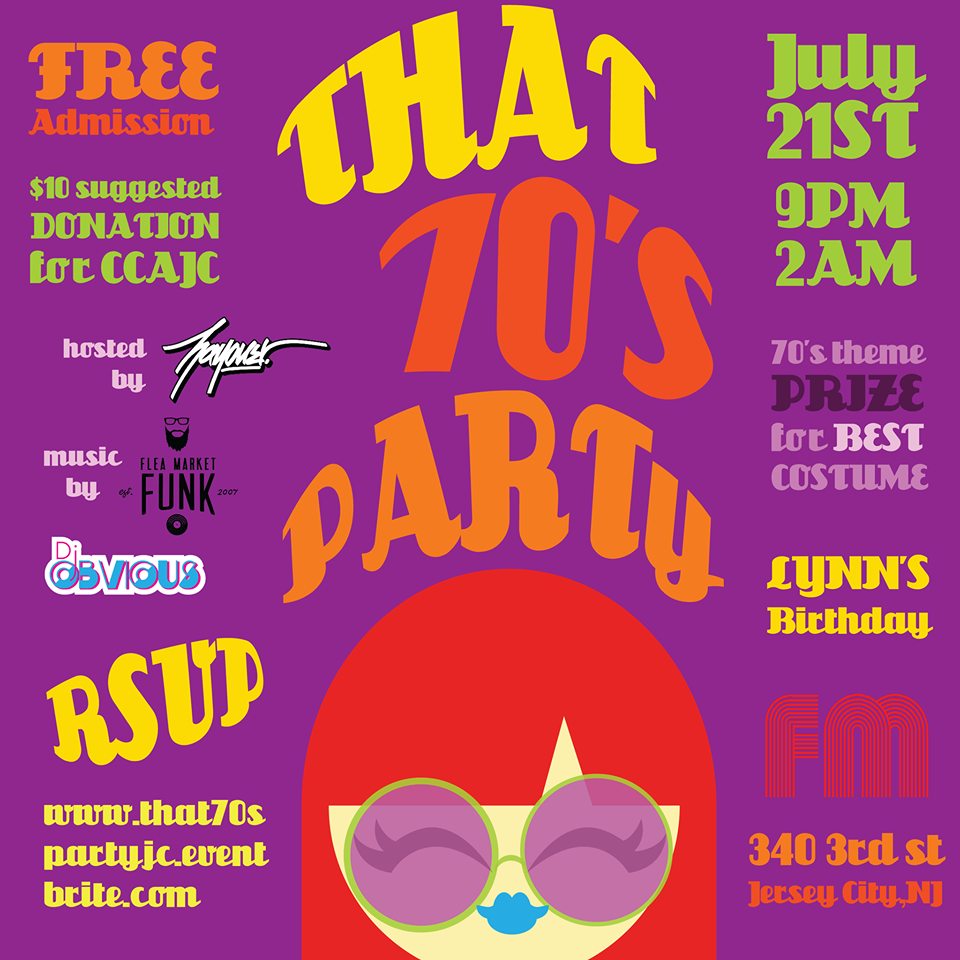 Saturday – July 22nd

4Ever Young Festival + Launch of Lutze Eats @ The Lutze Biergarten
This Saturday at The Lutze! Chicpeajc and HayOner present Forever Young: An Outdoor Music Festival in JC This is a family-friendly event! Admission is $5 at the door, and a portion of the proceeds will benefit Content Creators Academy. This is the 2nd Forever Young Festival, which is a celebration of arts & culture in Jersey City. It will feature local musicians from all genres, food trucks, vendors, and more!
It's also the launch of Lutze Eats, an eclectic variety of superbly curated food vendors located on the waterfront boardwalk outside The Lutze Biergarten.
Vendors include:
Raw MKT -Poke
Glazed and confused – Mini Donuts
Kimchi Grill- korean BBQ
Chavas- Empanadas
Maroon Sausage – Caribbean
MozzArepa- Arepas
Enfes – Mediterranean
Kati Rolls by Canteen – Indian
Ben and Jerry's – Ice Cream
Sisig City – Filipino
Bacon Me Crazy – Bacon Covered Treats (inside Lutze)
Waffle It – Belgian Waffles (Waffle Ice Cream Sandwiches) (inside Lutze)
Jake's Crab – Seafood (inside Lutze)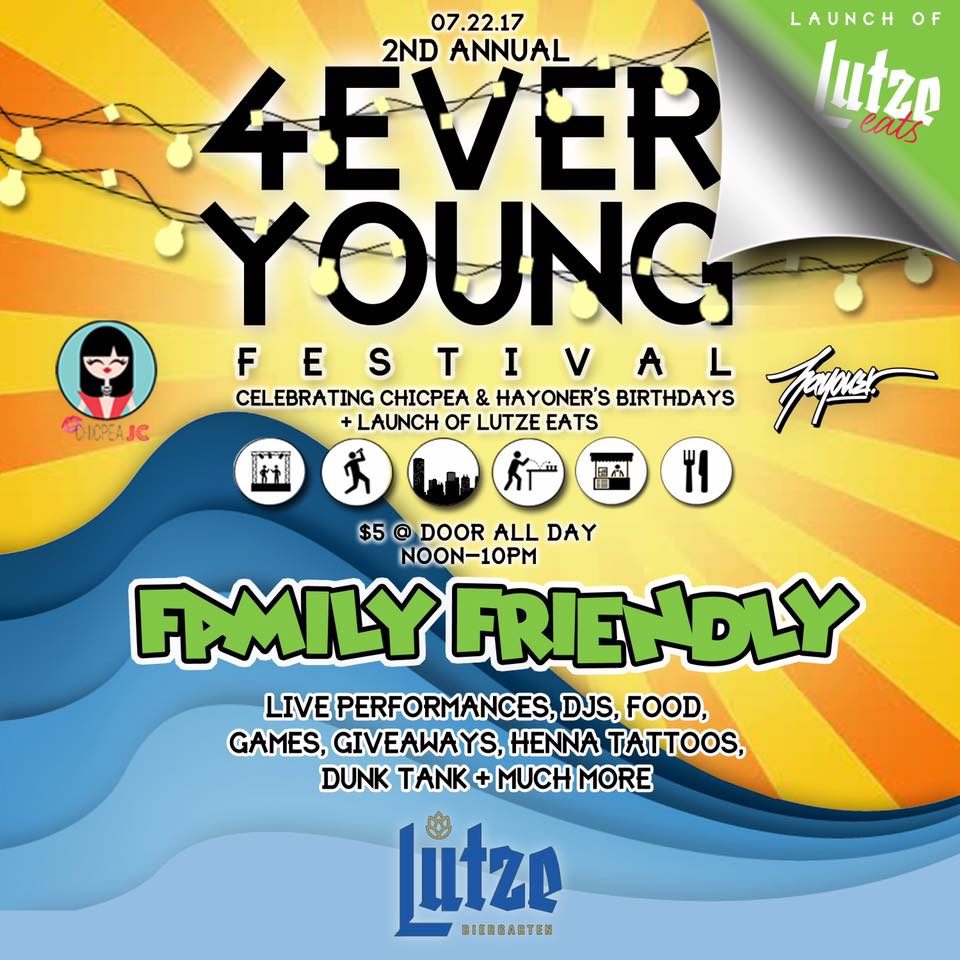 Sunday – July 23rd
Tasting Room @ Departed Soles
Drink local and get your Sunday Funday going with some awesome craft brews in the tasting room at Departed Soles from 2-7pm!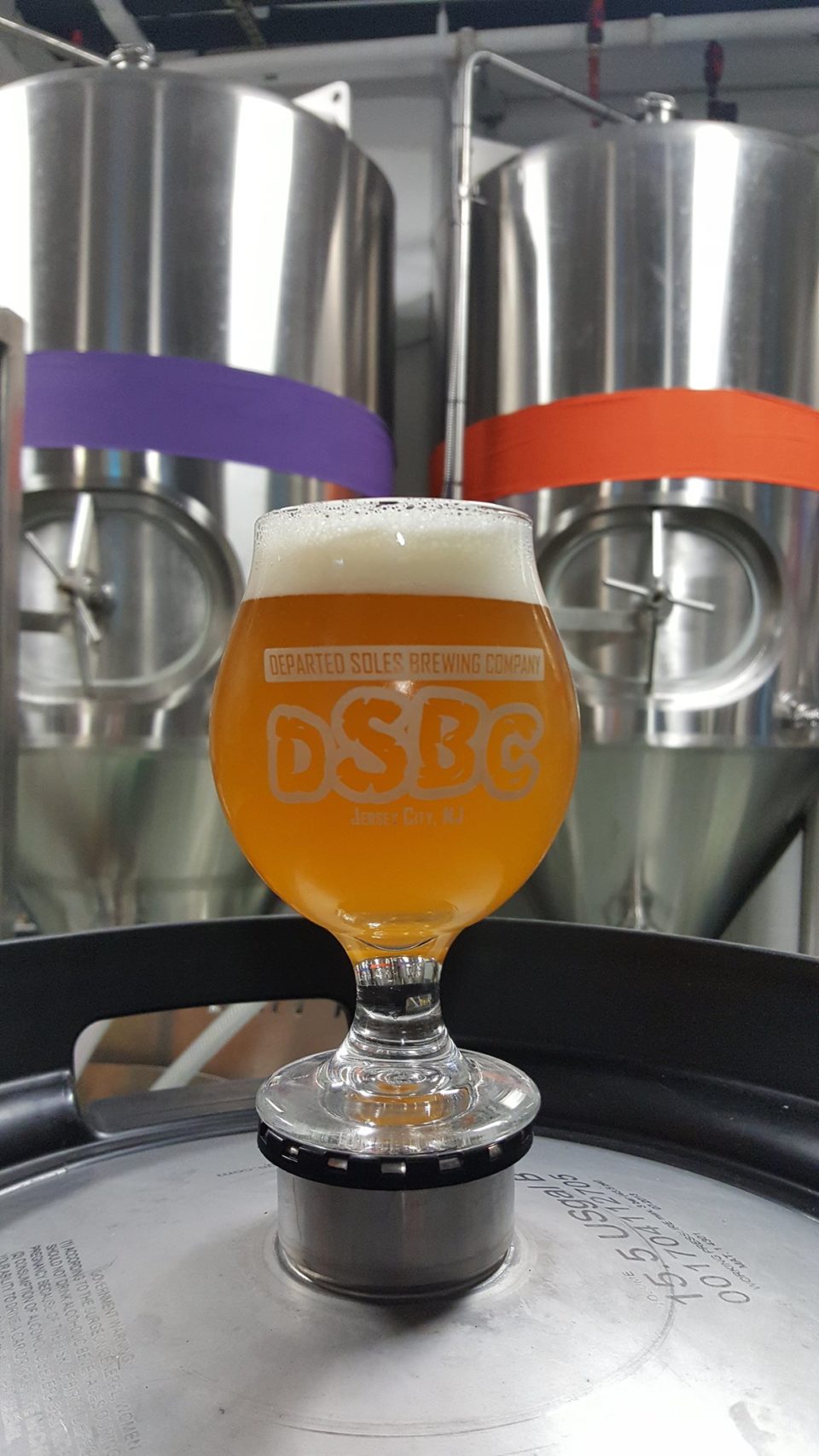 Don't forget to join us at haveanight.com and follow us @haveanight_jc for more!