National Piña Colada Day @ Light Rail Cafe
Celebrate National Piña Colada Day at Light Rail Cafe with $6 Piña Coladas, $6 Vodka-ladas, and $10 Henny-ladas! You can also add a shooter for only $4 extra!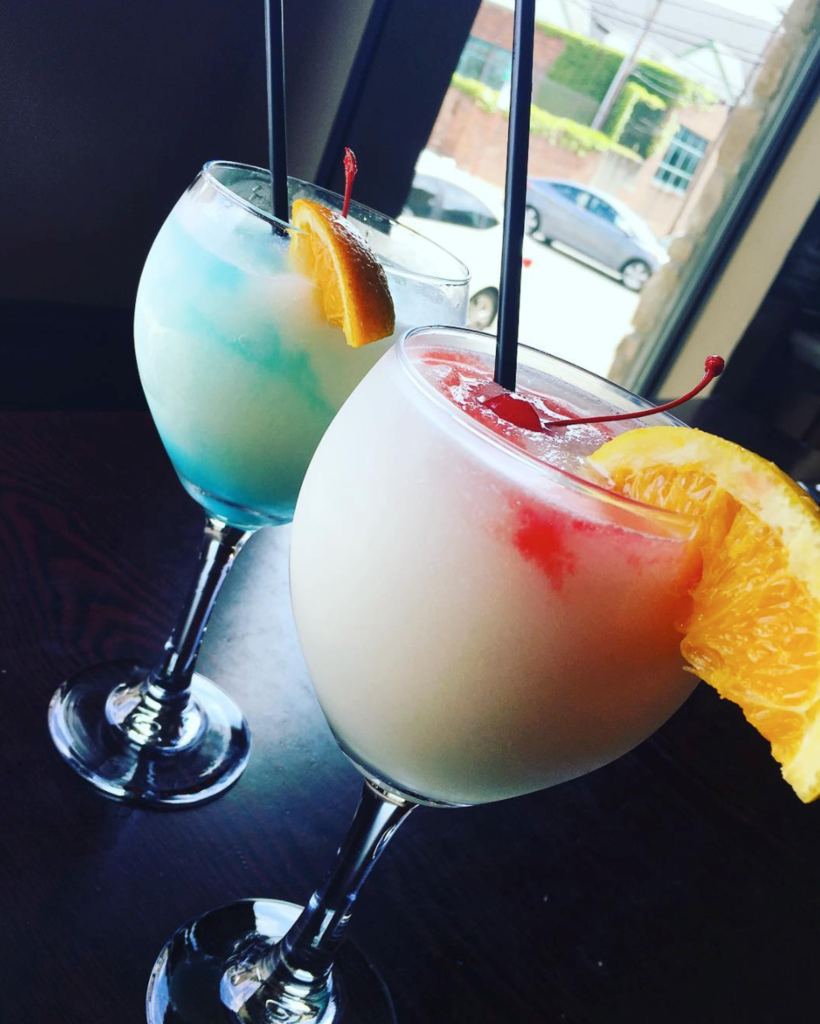 Tuesday – July 11th
PERC Shelter Happy Hour Donation Drive @ Porta
Stop by Porta to help gather donations for the PERC Shelter from 5PM to 8PM, and enjoy a specialty pizza and cocktail!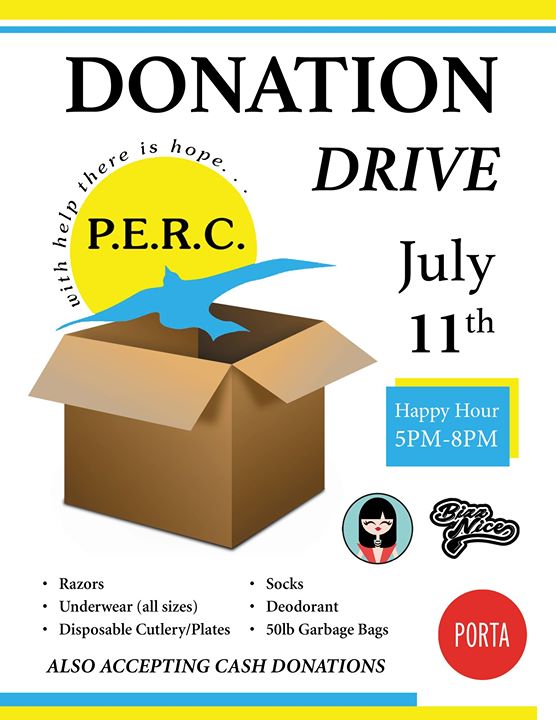 Wednesday – July 12th
Oyster Tuesday @ Dullboy
Grab a cocktail (or 3) and enjoy $1 Oysters all night at Dullboy!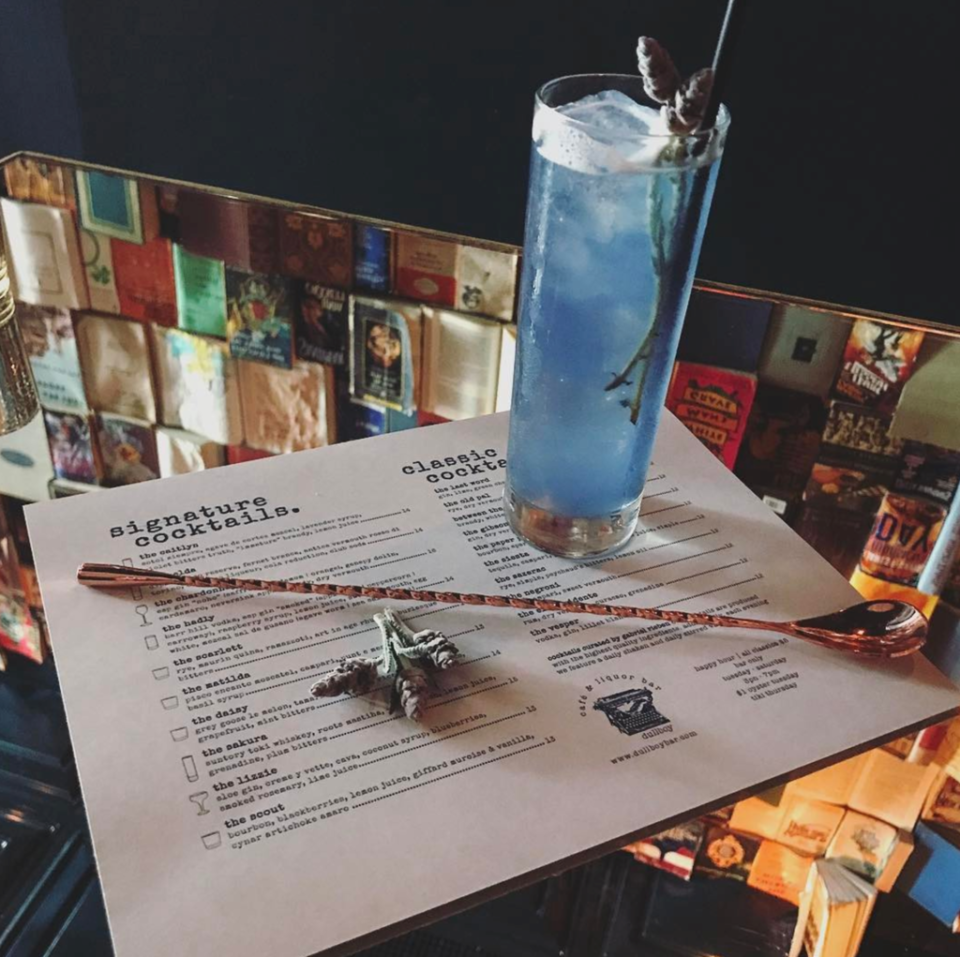 Thursday – July 13th
Happy Hour @ LITM
Get the weekend started a little early with Happy Hour at LITM! Enjoy $5 Martinis, house wines, and craft beer, plus $4 select beers from 5-7pm. All night specials include $11 Mussel pots, and $14 pitchers of Sangria, plus craft beer pitchers on special! Kitchen open until Midnight – outdoor patio open until 11pm.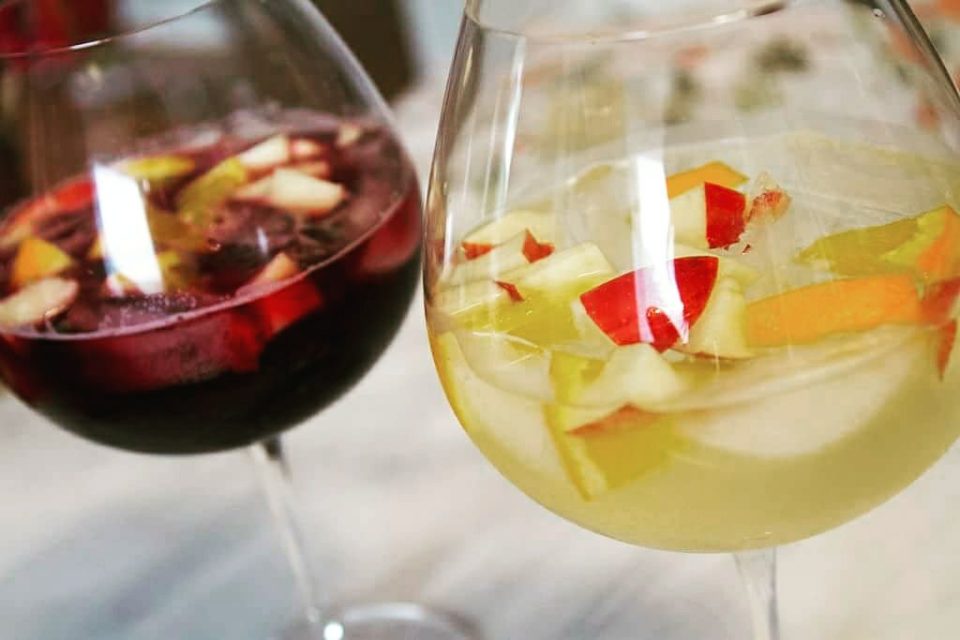 Friday – July 14th
Brunch @ The Brightside Tavern
Have a Summer Friday at work? Start the weekend right with Brunch at The Brightside Tavern (offered every day)! Enjoy a delicious entree and 3 Mimosas or Bloody Marys for only $20!
Saturday – July 15th

Lucky 7's Rock 'N Roll BBQ
You don't want to miss the 6th Annual Lucky 7's Rock 'N Roll BBQ! 2nd street will be shut down, and there will be beer from Peerless Beverage Company, the Brooklyn Brewery can station, whiskey, bands, BBQ, and cornhole! This is a family friendly event, featuring a "kid zone" which will include a dunking booth, pool, toys, and a bouncy house. All of the fun starts at 1pm!
Complete Lineup:
1:00pm: The Lo-Fi's
1:50pm: Fiscal cliff
2:40pm: The Gully Hubbards
3:30pm: Eliza Neals
4:20pm: pioneer the eel
5:10pm: Désir Decir
6:00pm: The RocknRoll HiFives
6:50pm: SHRB
7:40pm: Black Wail
8:30pm: Cicada Radio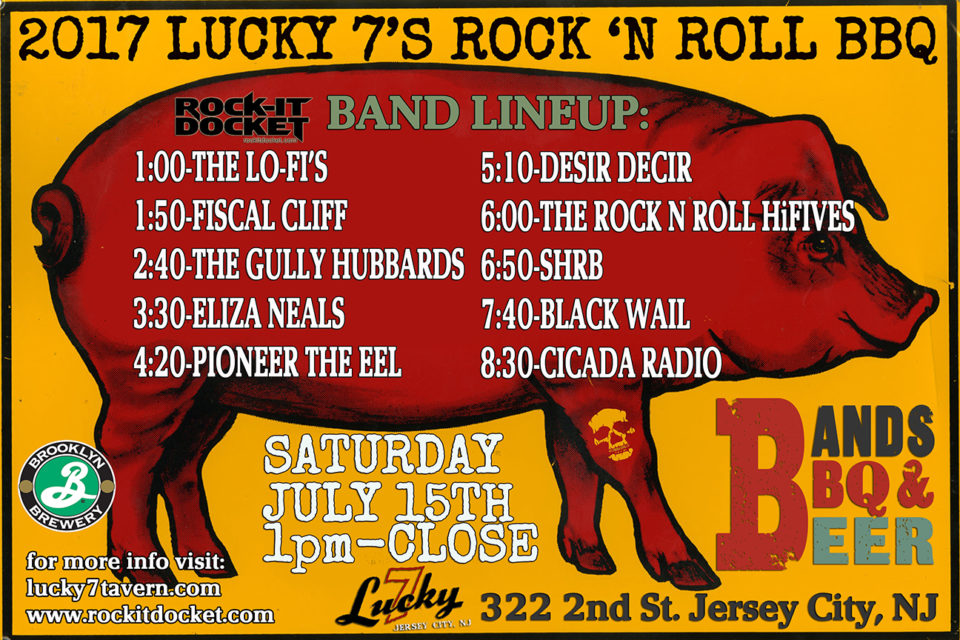 Sunday – July 16th
Summerfest @ Liberty State Park
Grab a blanket and enjoy the Summer weather at Liberty State Park this Sunday with live tunes from Andrae Murchison from 5-7pm!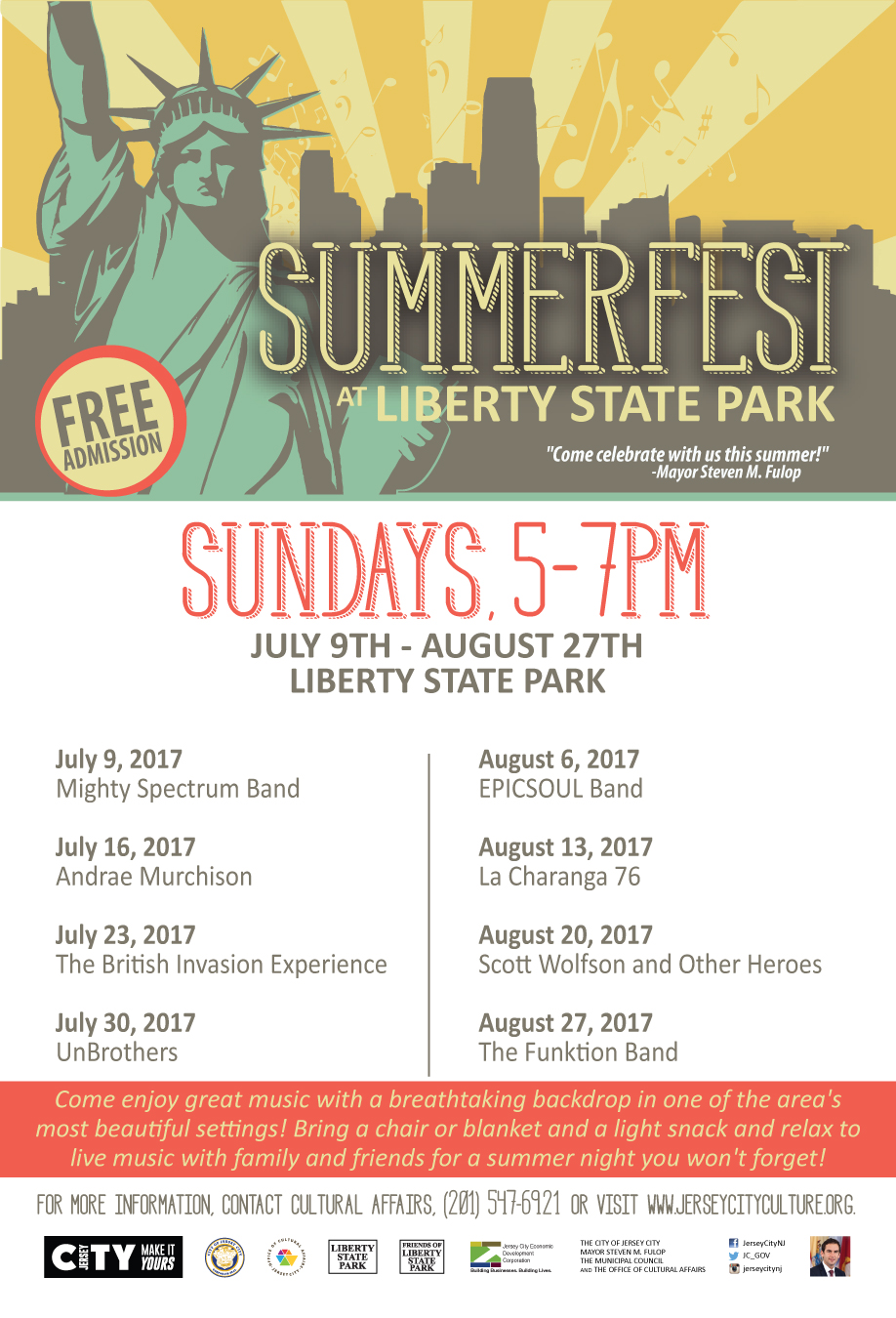 Don't forget to join us at haveanight.com and follow us @haveanight_jc for more!