Want more? Check us out at haveanight.com and follow us @haveanight_jc!
Monday – March 5th
Happy Hour @ Zinburger
Start your week with Happy Hour from 3-6pm at Zinburger in the Newport Mall, and enjoy $5 Plain & Simple Burgers, 1/2 price select fries, and $1 Off all liquor, beer, and wine by the glass.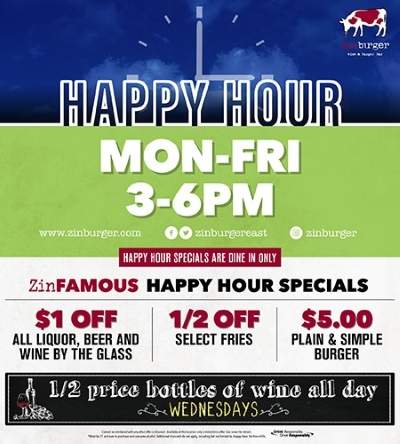 Tuesday – March 6th
Royal Rivalry Drag Competition @ The Royal
Check out The Royal's 1st Drag Competition this Tuesday hosted by Harmonica Sunbeam. Showtime is 10pm sharp. Contestants must be in the building with music by 9:30pm to pick numbers. Winner will be chosen by audience applause, and will receive a $100 prize.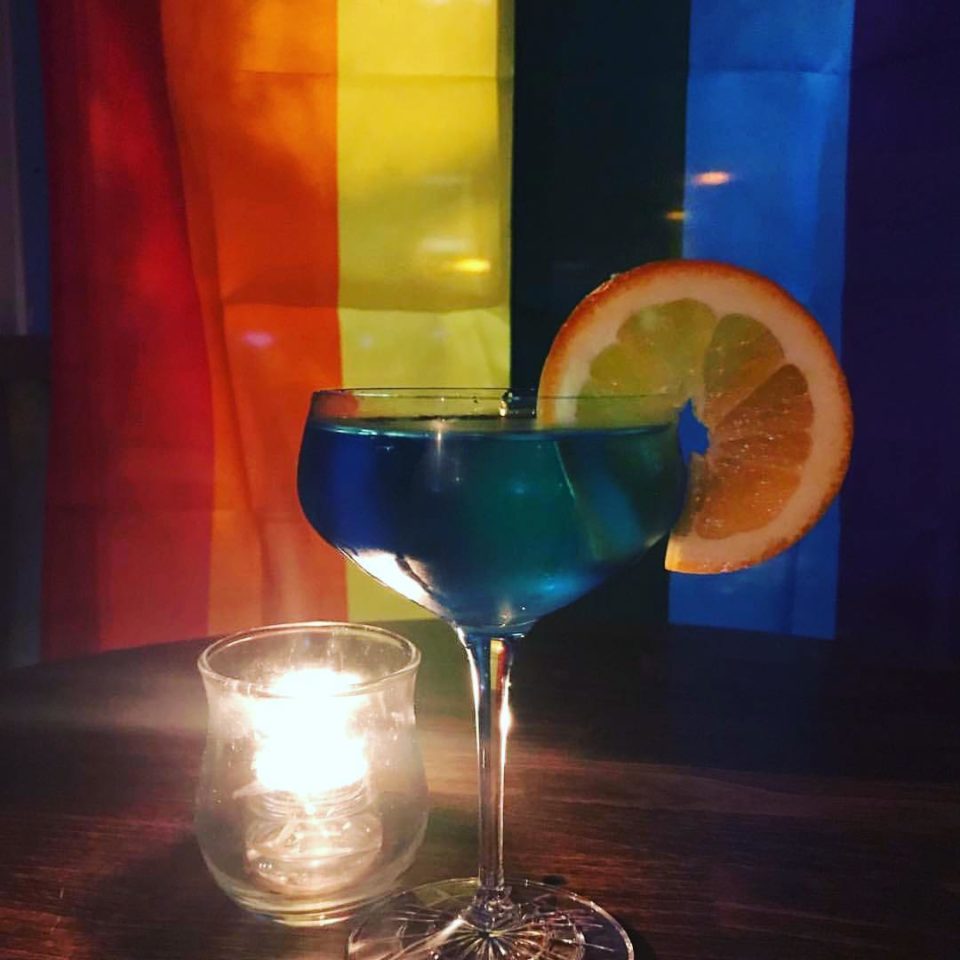 Wednesday – March 7th
Jim Beam Dinner Event @ VB3
Join VB3 for a 4 course Jim Beam Dinner Event w/ special host and Jim Beam Ambassador Tim Heuisler from 6:30-10pm on Wednesday, March 7th. Cost is $50/person (includes tax & gratuity) and seats are limited – call 201-420-4823 to reserve your spot.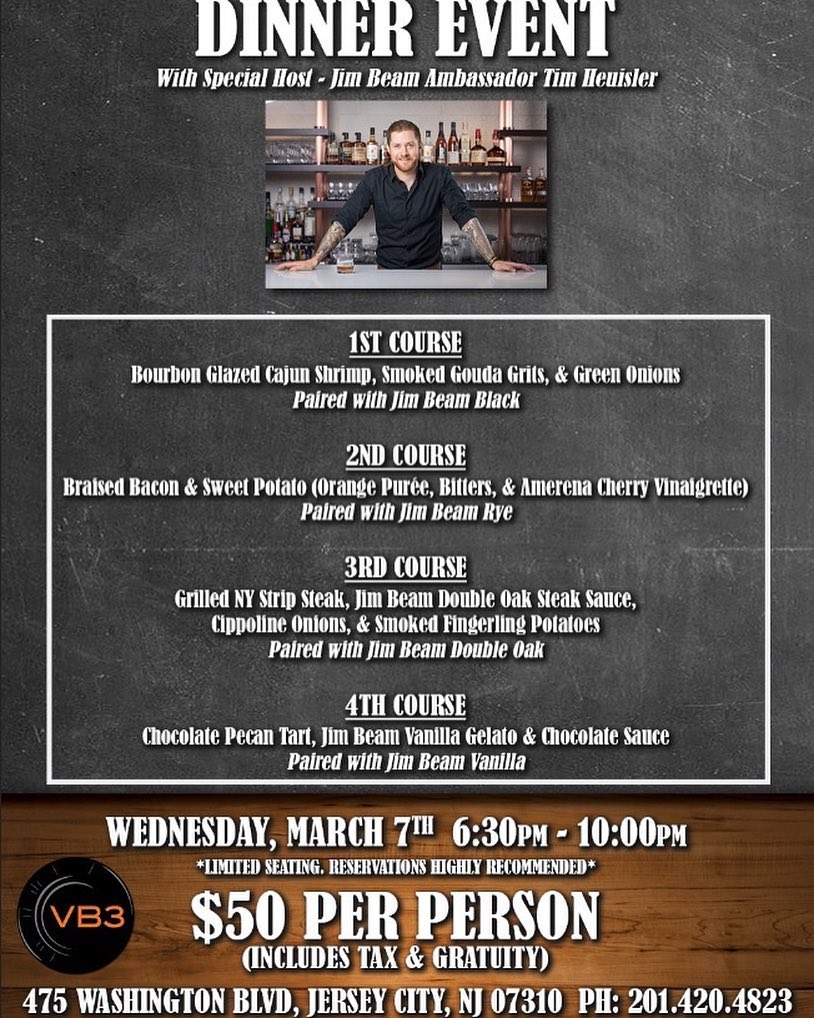 Thursday – March 8th
Mystery Mixology Event #3 @ Talde
If you missed our first 2 events, you're definitely going to want to join us this Thursday! Have A Night Jersey City is teaming up with ChicpeaJC to find Jersey City's best mixologist! Over the course of 4 weeks, your favorite bartenders throughout JC will be shakin' and stirrin' up some delicious concotions, but there's only 1 catch… we're throwing mystery ingredients into the mix!
Creativity is a must, and we already saw some incredible cocktails made at our 1st event at Porta, and last Thursday at The Hutton! Lock in your FREE RSVP to enjoy some awesome cocktail specials and finger foods!
Be sure to grab a front row seat to check out the competition! Space is very limited, and the stakes are high, as the Mixologist who wins the final event on 3/15 will take home $2,000 CASH! We look forward to seeing you there!
Event #3: Thursday, March 8th @ Talde (8 Erie St.):
Ray Keane – The Kitchen Step
Andrea Morin – LITM
Caine Czerula – Mathews
Michelle DeSantis – Talde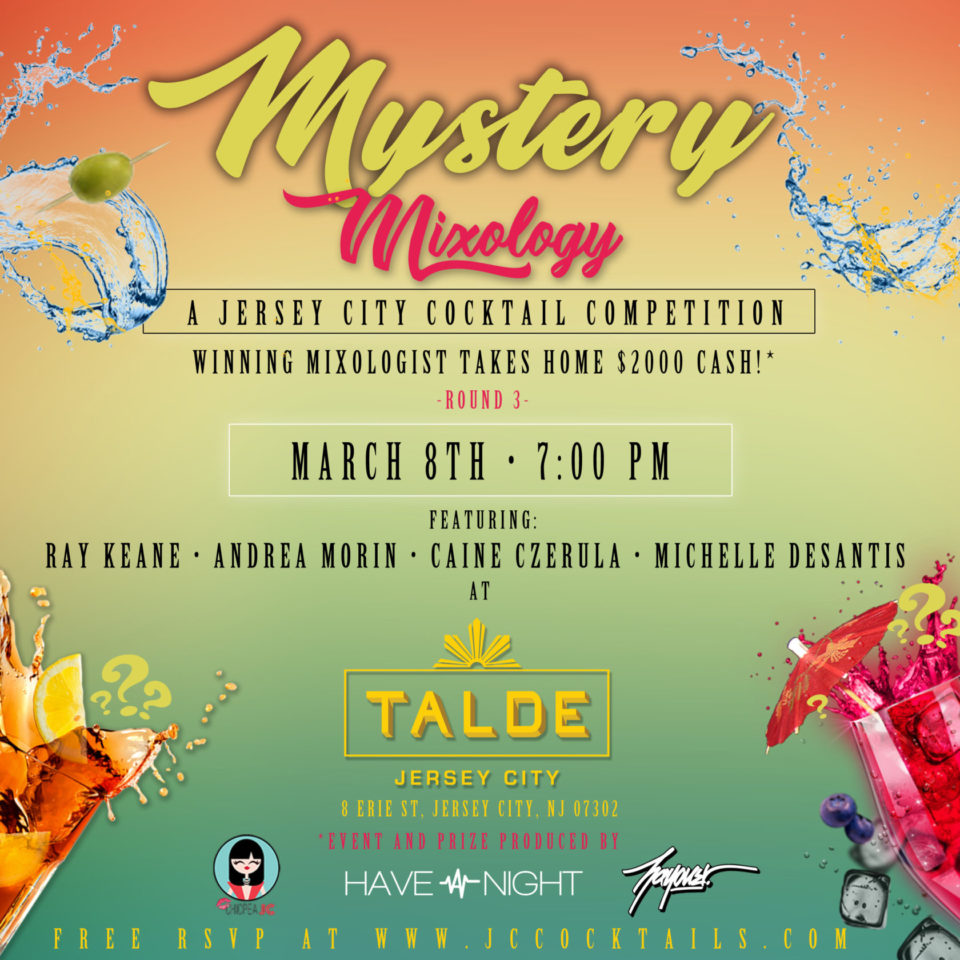 PIGOUT: @ Zeppelin Hall
This weekend is your last chance to enjoy 17 new pork dishes for PIGOUT in addition to Zeppelin Hall's regular menu. Plus, enjoy Midnight Happy Hour on Fridays from Midnight to closing!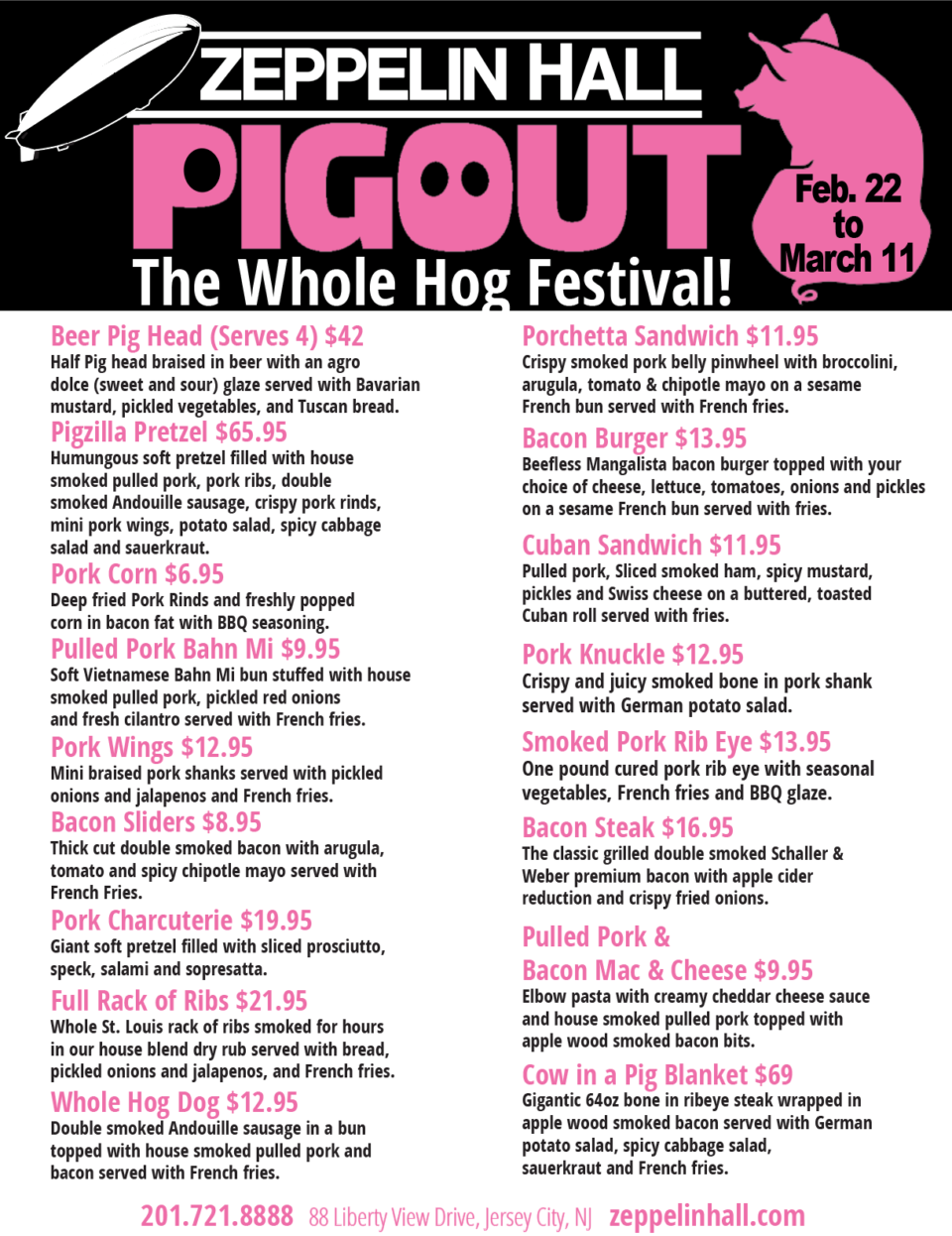 Saturday – March 10th
Brunch @ Mathews
Roll out of bed and start your Saturday right with Brunch at Mathews from 10am-3pm. Be sure to grab one of their super creative (and delicious) cocktails as well!
Sunday – March 11th
Sunday Brunch @ Hamilton Pork
Keep the Brunch train going at Hamilton Pork this Sunday, with $5 Brunch cocktails from 11am-4pm (so even if you get a late start, you're good to go)!