Want more? Check us out at haveanight.com and follow us @haveanight_jc!
Monday – March 26th
Open Mic Monday @ FM
Show your skills (for free) tonight at FM with Open Mic Monday starting at 8pm!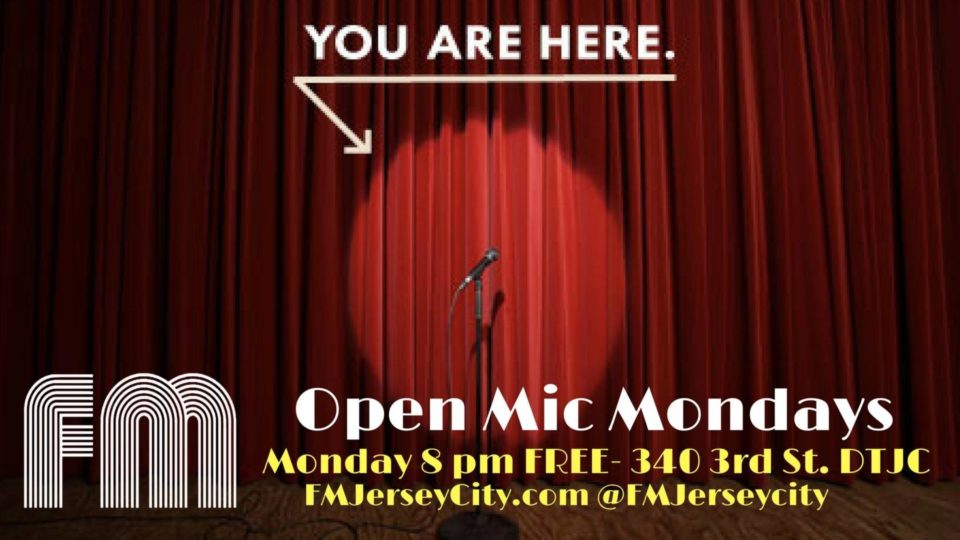 Tuesday – March 27th
Song and Wine @ Pet Shop
From host Brendan Hartnett: SOLO ACTS ONLY! As a songwriter, it's nice to have a safe environment to sing your song to a group of active listeners. Also as a songwriter, seeing another songwriter stripped down to playing on his/her own is always a very intimate and worthwhile experience, which is what we're going for with this event. THIS IS NOT AN OPEN MIC. In order to be on the list of performers you have to RSVP so to speak, and let me know you want to play. It'll be on a first come, first serve basis.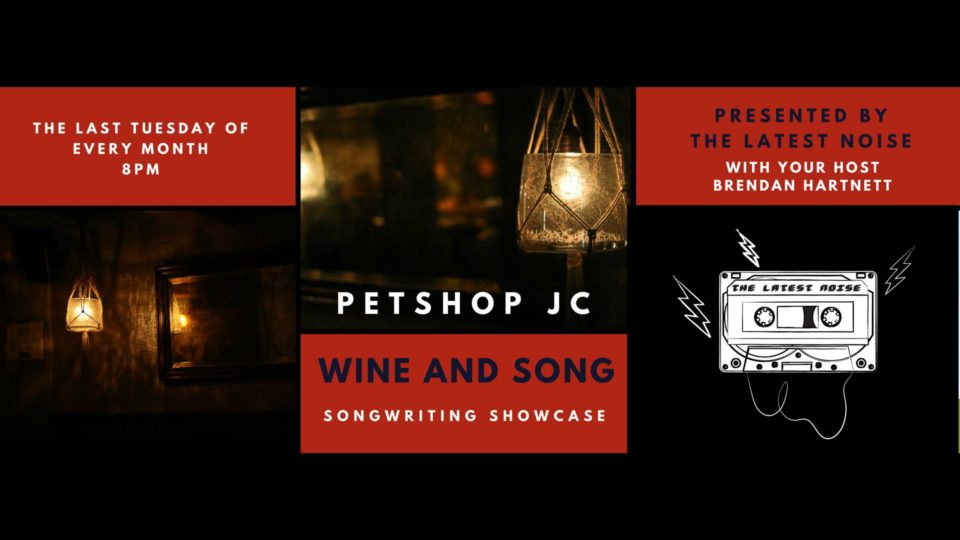 Wednesday – March 28th
Spanish Wine & Cheese Pairing @ Jersey Wine & Spirits
Still a few spots left! Travel beyond Tempranillo and Manchego to taste an array of delicious and complex wine and cheeses from Spain. Van Hook Cheese and Jersey Wine & Spirits co-host these events, where two instructors bring the class through five pairings. They discuss the history, production techniques, tasting notes, and thought that goes into each component of the pairings that are tasted, and hopefully introduce you to some new favorites along the way.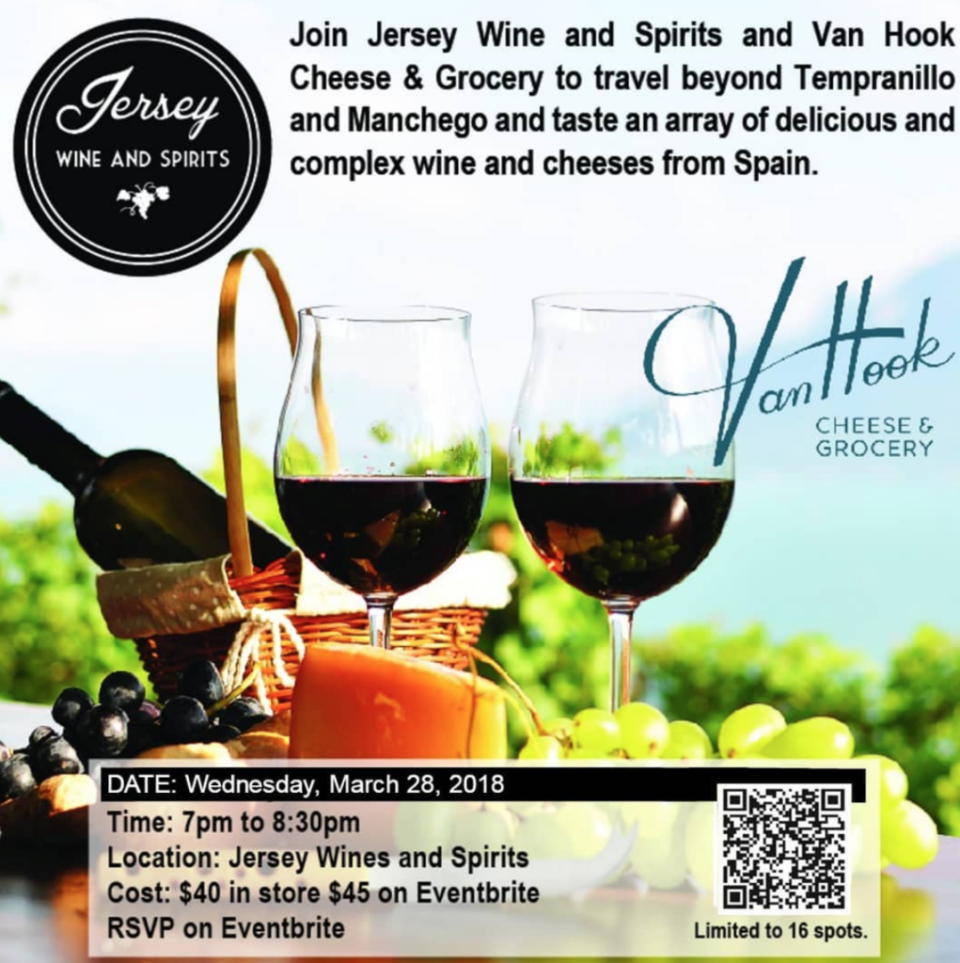 Thursday – March 29th
Bolero Snort 5th Anniversary @ Barcade
Join Barcade on Thursday, March 29th as they celebrate Bolero Snort's 5th Anniversary. Tap list includes:
Bolero Snort Cinnabull Delight – 10.1% ABV
Bolero Snort Doubull Stuffed – 9.5%
Bolero Snort "Bourbon-Barrel" Happy Buck'n Anniversary – 9.5%
Bolero Snort La Taureau Redux 2016 – 8.1%
Bolero Snort Magically Bullicious – 6.0%
Bolero Snort Moophoric – 8.1%
Bolero Snort Moosaic IPA – 5.5%
Bolero Snort Moountie Smoked Brown – 7.0%
Bolero Snort On The Range – 10.5%
Bolero Snort "Kiwi" S.V.B. Strawberry Cream Pop IPA – 6.3%
Bolero Snort The Bull Abides – 10.5%
Bolero Snort The Herd 2017 – 10.5%
Bolero Snort Thirsty Mutant Ninja Bulls – 6.0%
Bolero Snort Voyage of Bull Beard – 11.1%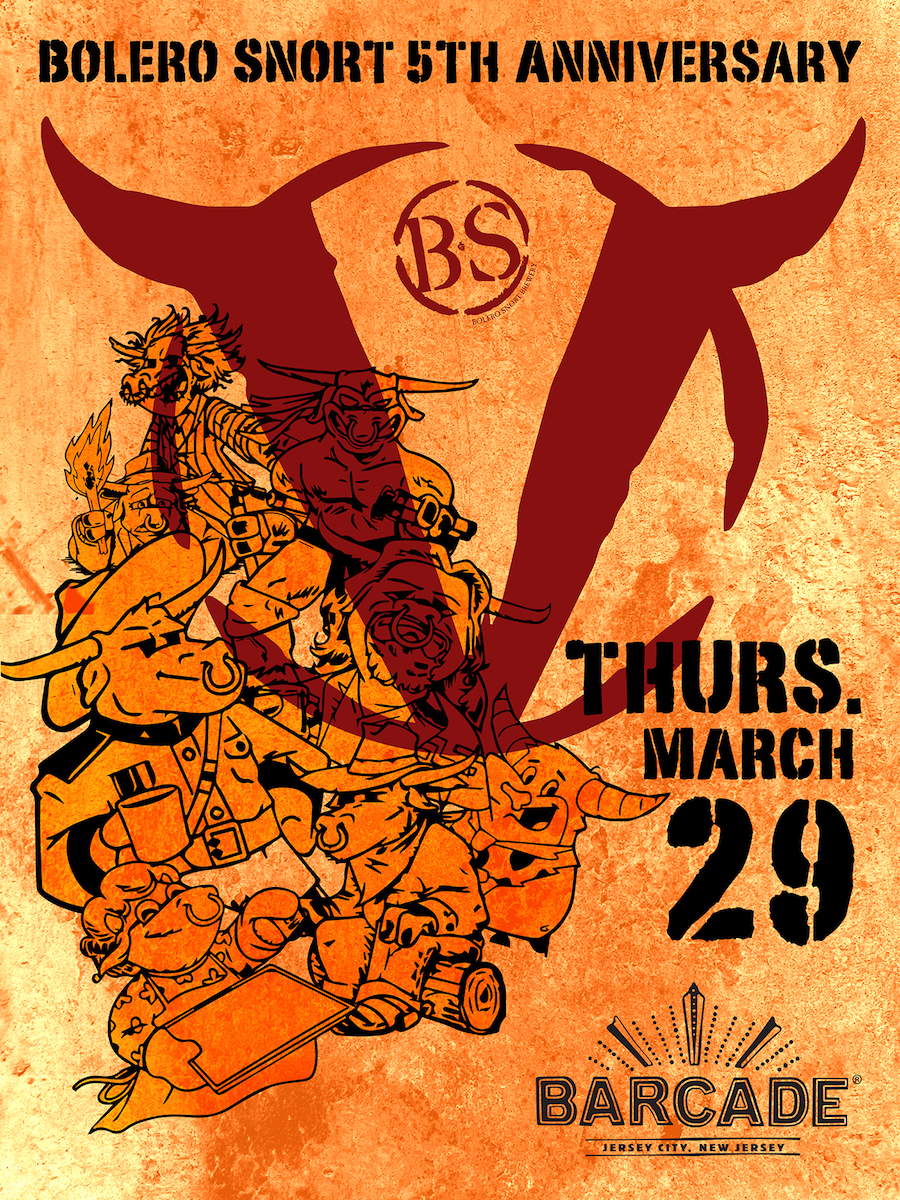 Liberty State Light Debut & Can Release @ Departed Soles
Departed Soles will be debuting their Liberty State Light pilsner in the tasting room from 4-10pm this Friday.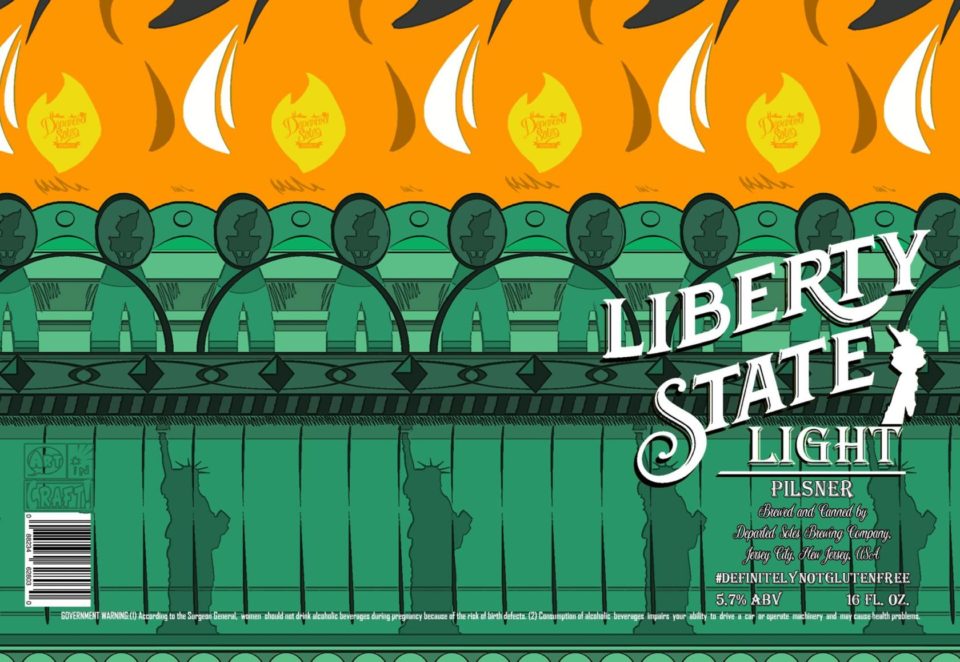 Saturday – March 31st
Final Four Foodie Fest @ Harborside Atrium
Watch the Final Four on 3 giant 20-foot screens and over 20 other televisions throughout the event space! Enjoy 20+ food stands to fit any craving. There will be a Full Bar provided by the Lutze Beer garden serving up drink specials all night long. Tickets are $20 & includes entrance and your first drink (Beer, Wine or House Cocktail) BONUS: Buy your ticket before the 30th, and you will also be entered into a Box Pool to win $100 Gift Certificate to The Lutze Biergarten or Piggyback Bar. There will be multiple chances to win and multiple winners! DJ keeps the party going starting at Midnight – bar open until 2am. Get your tickets here!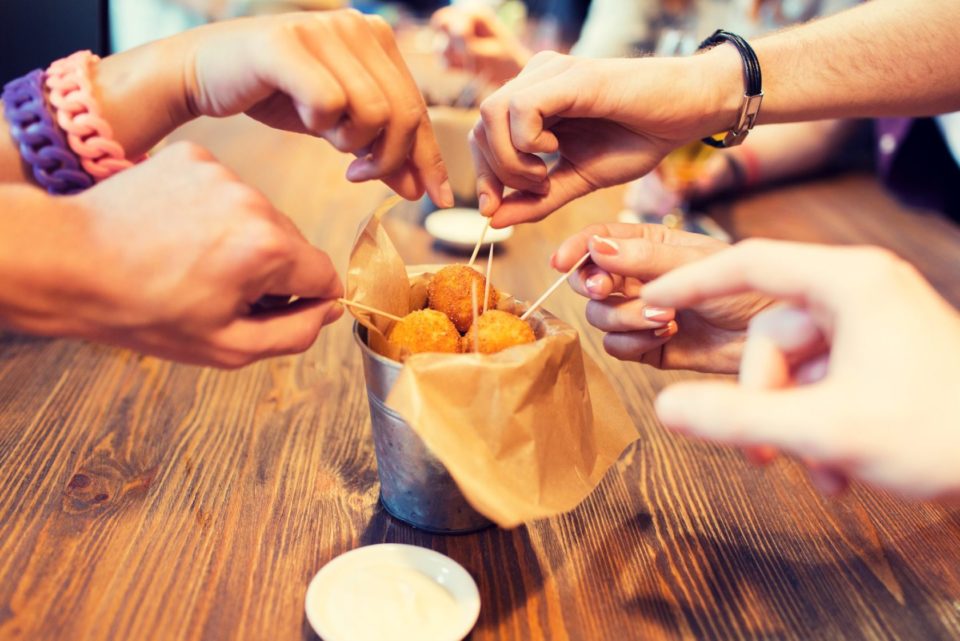 Sunday – April 1st
Easter Brunch @ Mathews
Take the whole fam to a Brunch they won't soon forget. Reserve your table now for Easter Brunch at Mathews this Sunday.