Want more? Check us out at haveanight.com and follow us @haveanight_jc!
Monday – March 19th
Pint-tini Mondays @ Pint
What's a Pint-tini, you ask? It's a Martini served in a pint glass, and you can get one for only five bucks every Monday at Pint! There are over a dozen different Pint-tinis to choose from.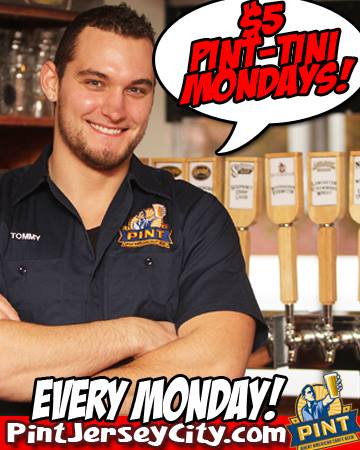 Tuesday – March 20th
$1 Oysters @ Dullboy
Head to Dullboy for $1 Oysters all night every Tuesday. Be sure to check out their awesome cocktails as well, like the SCOUT pictured below!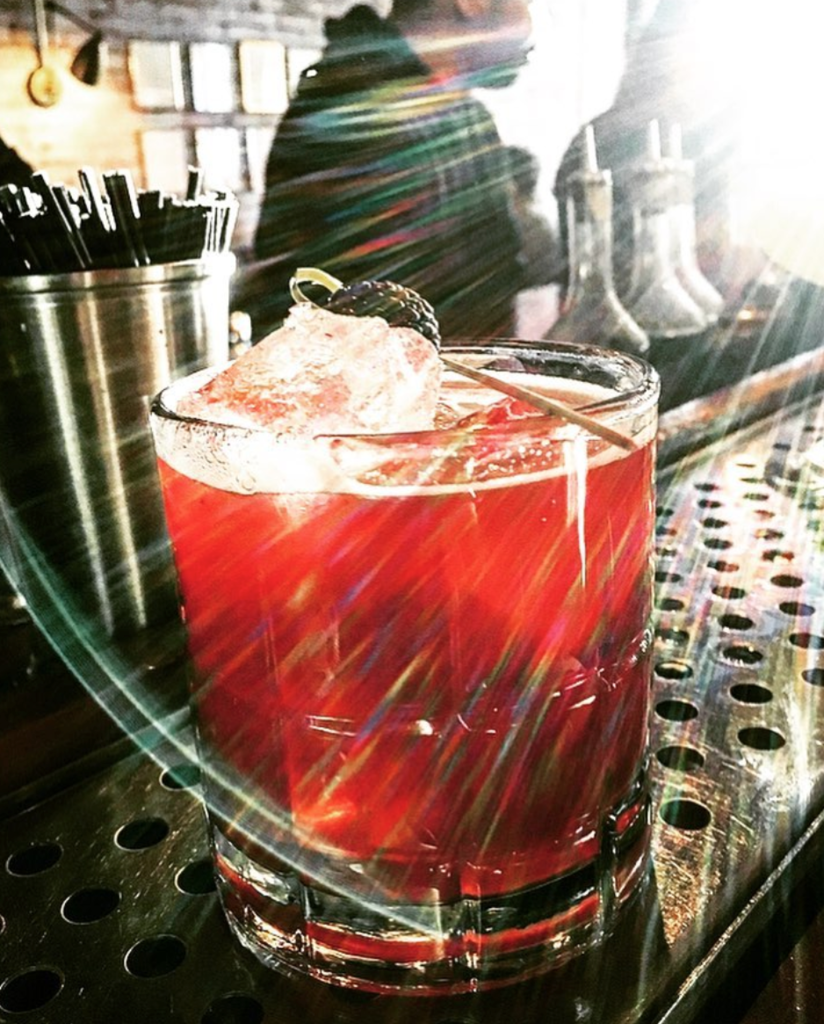 Wednesday – March 21st
Happy Hour @ Pasta e Vino
Happy Hour at Pasta e Vino means $4 Peroni drafts, $5 Montepulciano or Pinot Grigio, and $6 well drinks from 4-6pm.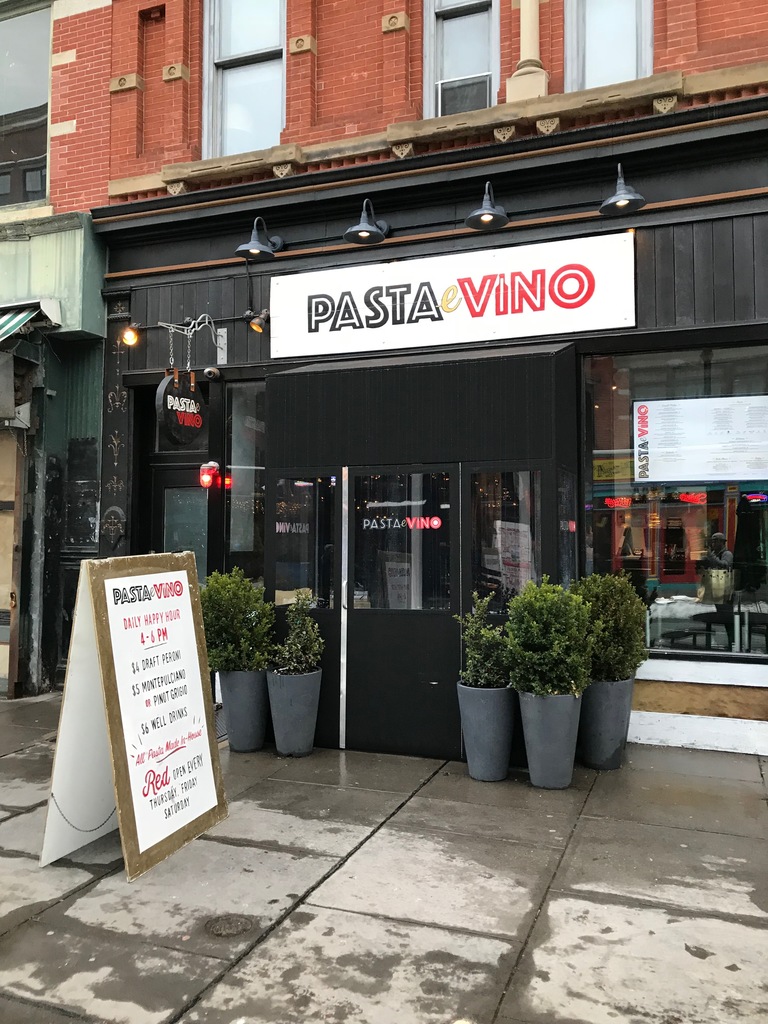 Thursday – March 22nd
2018 Tastes of the World @ Liberty House
Take A Trip Down Rt. 66 and sample Napa Valley wines paired with small plates at Liberty house starting at 7pm. Tickets are $59 per guest. For reservations, please call 201-395-0300. Take a look at the small plates that will be featured! FYI: Third Stop will be Italy on April 19th.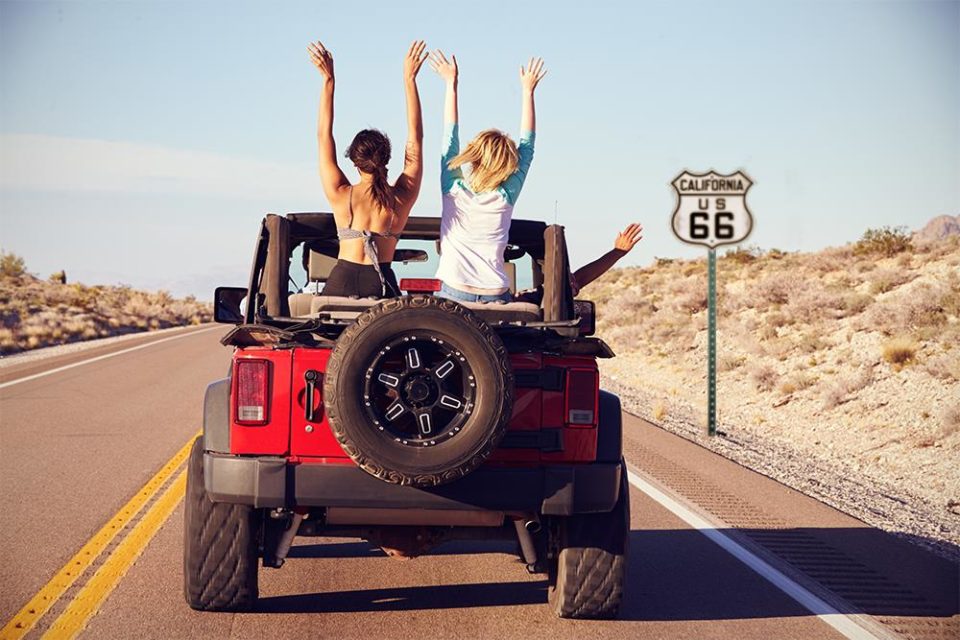 12th Annual CASA Wine Tasting @ Maritime Parc
CASA's 12th Annual Wine Tasting and Hudson County's largest wine tasting event returns this year on Friday, March 23rd at Maritime Parc in Jersey City.  Enjoy a beautiful view as guests can enjoy wine samples selected by Cork Wine & Spirits. All proceeds will directly benefit the foster children of Hudson County. The night will include food and wine samples as well as a silent auction, ring toss, and introduction of this year's CASA honorees, Noreen McTamney and Diane Rosenshein. Get your tickets here.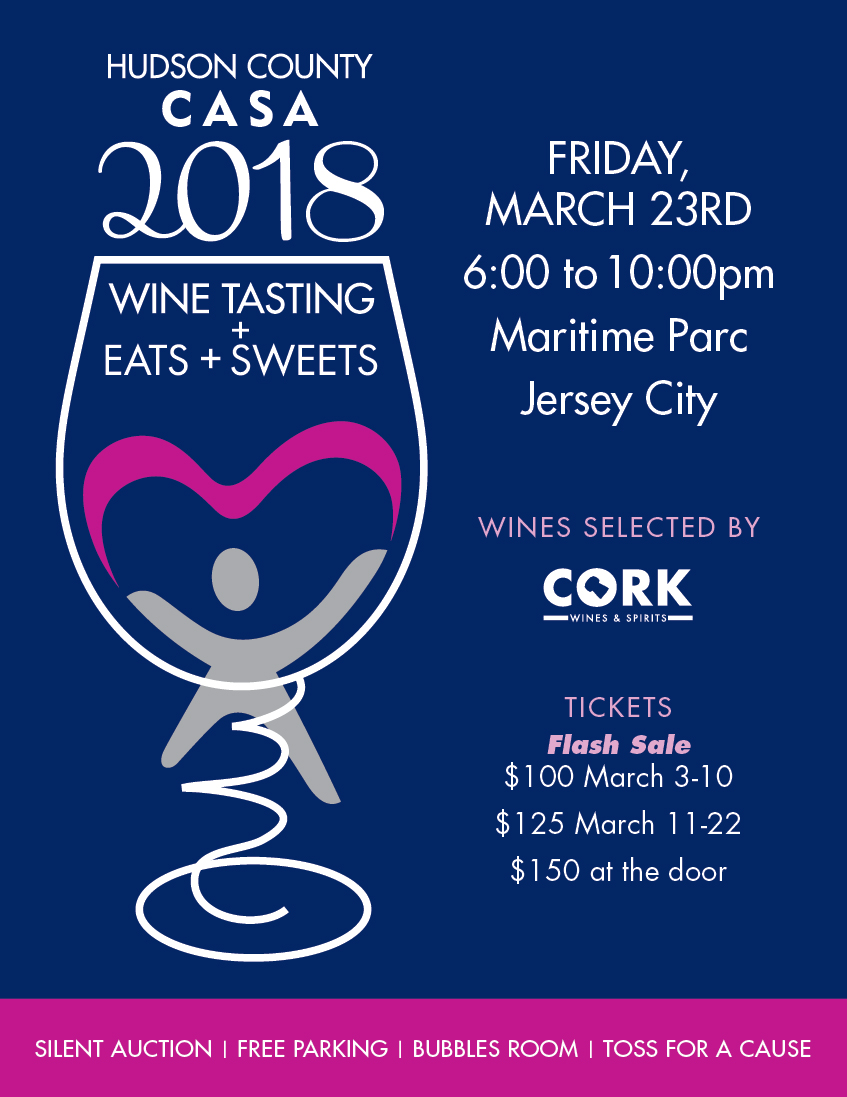 Saturday – March 24th
Sangria Saturday @ Halftime Bar & Grill
Head to Halftime and grab some $8 Patrón, $10 Hennesy or Cîroc, and $12 Remy or D'ussé Sangria to start your Saturday right.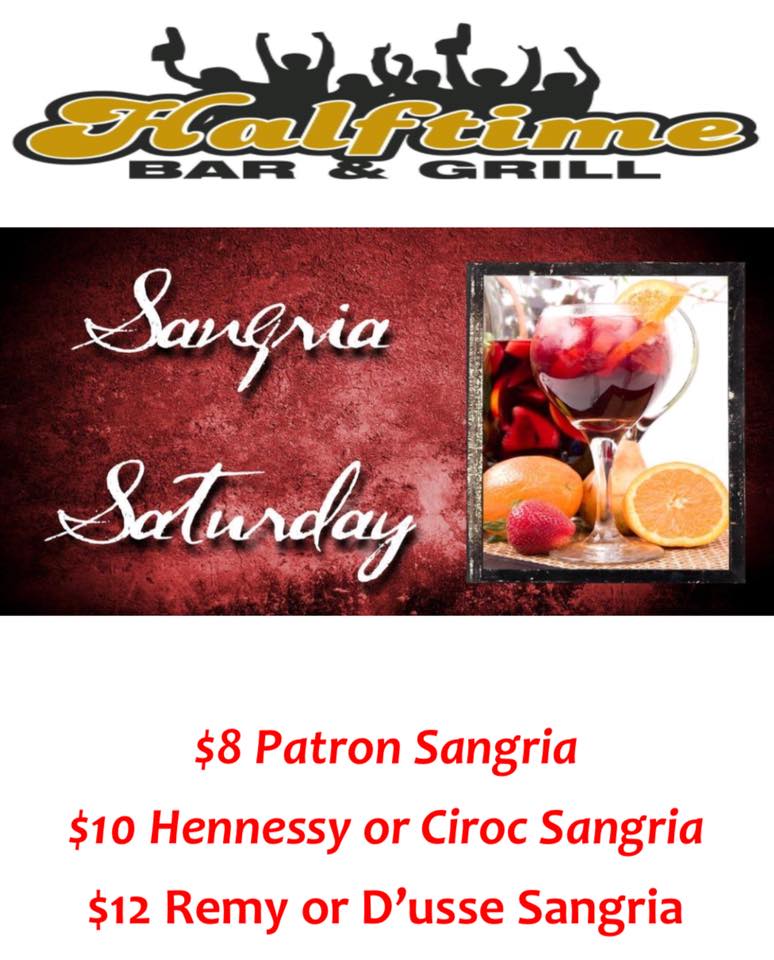 Sunday – March 25th
Wine & Design @ The Factory
Head to The Factory this Sunday for a Wine & Design event led by one of Jersey City's most talented artists Derek Tunia. Participants can unwind with Factory Sangria and light appetizers while getting creative juices flowing. Beginners are welcome, as The Factory provides all necessary supplies, including canvas, paint, brushes, and let's not forget Sangria. Must be 21+ with valid ID to consume alcohol. Get your tickets here.