Want more? Check us out at haveanight.com and follow us @haveanight_jc!
Tuesday – January 16th
Tommy 2 Scoops' Birthday @ The Brightside Tavern
Sing a song for Tommy tonight at The Brightside Tavern to celebrate his birthday!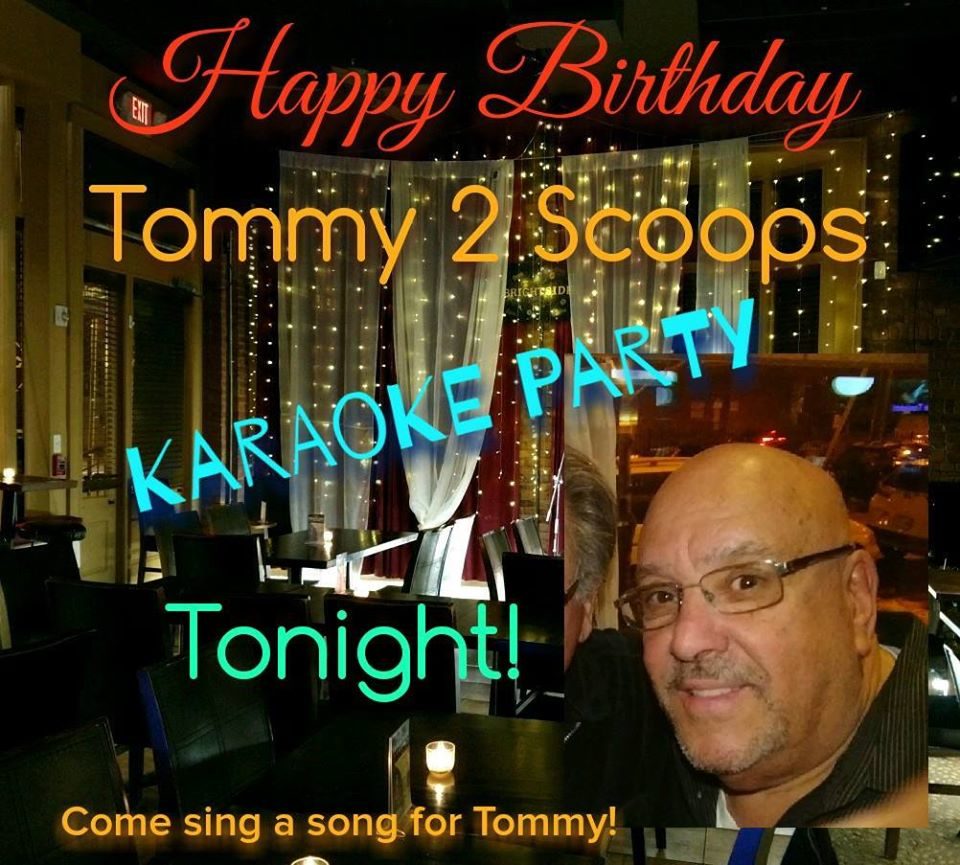 Wednesday – January 17th
50% Off Menu @ Hudson Hall
Get over the hump at Hudson Hall and enjoy 50% Off the whole menu (Cash only – some restrictions apply)!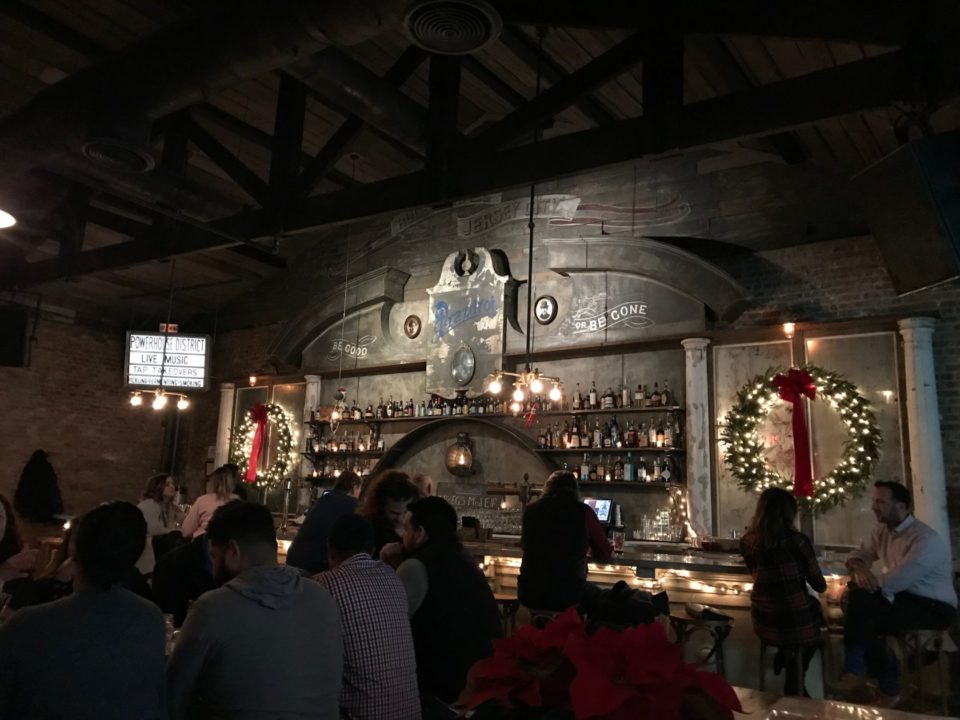 Thursday – January 18th
Nugget Nectar First Squeeze @ Barcade
Barcade is offering up a bright light in the dead of Winter through fresh and inspiring artwork and even more inspiring beer. Join them for the first tapping of this year's batch of Tröegs Nugget Nectar, along with collectable poster giveways created by local Jersey City artist, Corinne Dodenhoff.
Draft lineup from Tröegs includes:
Tröegs Dead Reckoning – 5.4% – American Style Porter
Tröegs Dreamweaver Wheat – 4.8% ABV – American style Wheat Ale with strong flavors of banana
Tröegs Nugget Nectar – 7.5% – American Red Ale with flavors of citrus, pine, and hops
Tröegs "Nitro" Nugget Nectar – 7.5% – Nitro version adds a creamy, smooth twist on the original
Tröegs "Cask" Nugget Nectar – 7.5% – American Red Ale fresh from the cask
Tröegs Perpetual IPA – 7.5% – American style India Pale Ale
Tröegs Scratch Beer – 7.3% – # 307 Cherry Chocolate Stout
Tröegs Scratch Beer – 6.8% – #305 Cranberry Porter
Tröegs Scratch Beer – 5.0% – #306 Session IPA
Tröegs Sunshine Pils – 5.3% – German style Pilsner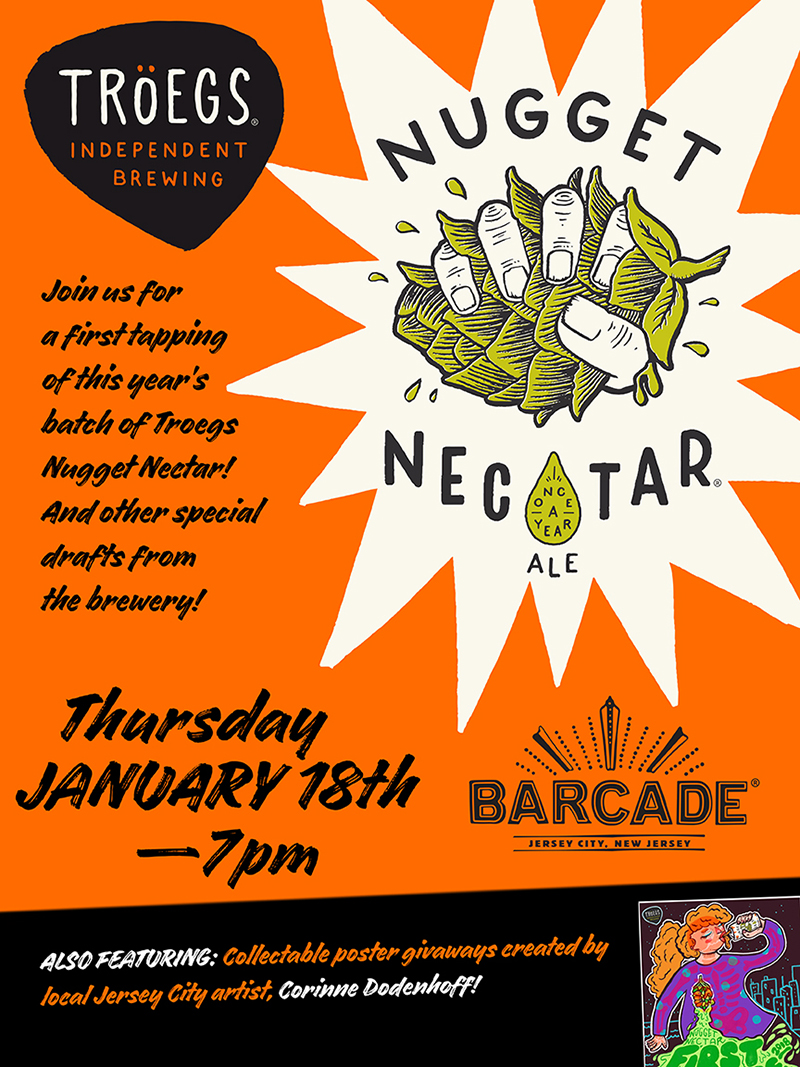 Friday – January 19th
Happy Hour @ Pasta e Vino
Happy Hour at Pasta e Vino runs from 4-6pm and features $4 Peroni drafts, $5 Montepulciano and Pinot Grigio, & $6 well spirits. Get your weekend started right!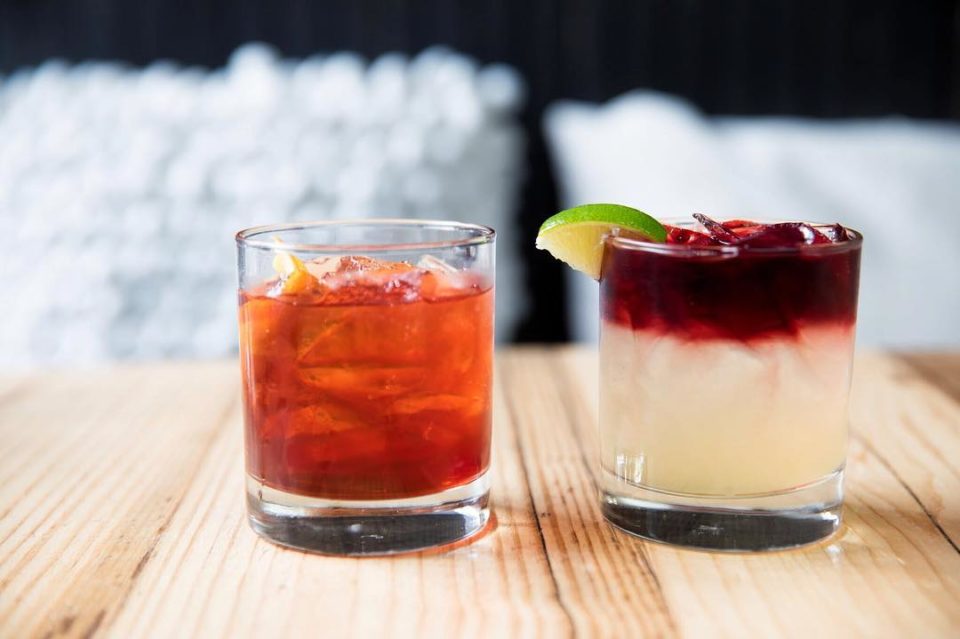 Saturday – January 20th
Brunch @ Buddy Who's
Start your Saturday with Brunch at Buddy Who's, located at 247 Washington St. in Paulus Hook. This new spot prides itself on the 3 B's: Brunch, Burgers, & Brews, and boasts a very creative Brunch lineup including Cap'n Crunch pancakes, a burger with a pancake bun, and more!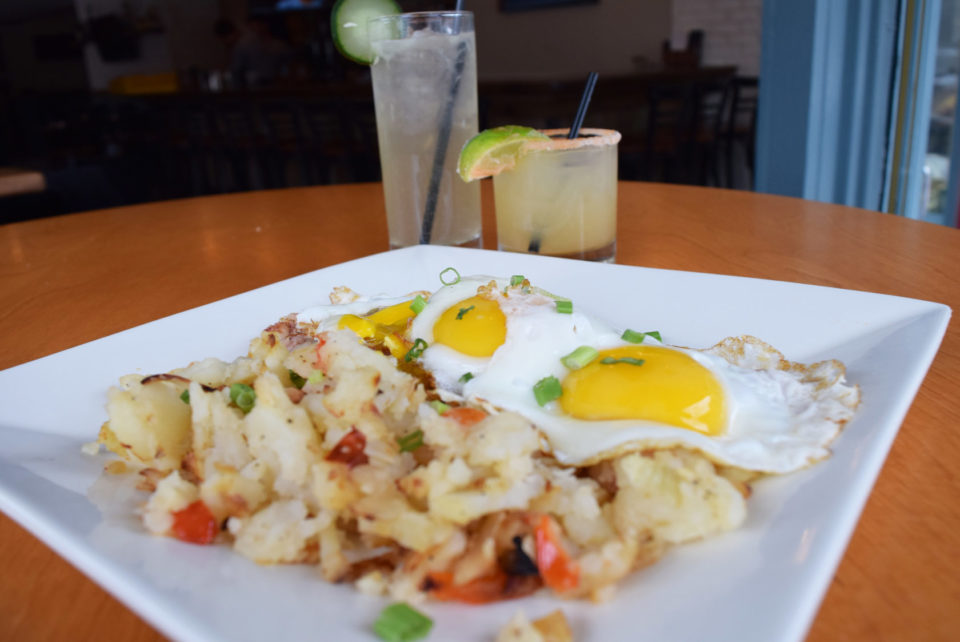 Sunday – January 21st
Football Sunday @ O'Leary's Publik House
Head to O'Leary's on Sunday for all of the action. They've always got some awesome Sunday Funday bites to choose from!
Jaguars at Patriots 3:05pm
Vikings at Eagles 6:40pm
Upcoming Event – Thursday, January 25th
Have A Night January Happy Hour @ Ed & Mary's
Join Have A Night at 7pm on Thursday, January 25th for their January Happy Hour at Ed & Mary's! Get your tickets now!
Lock in Your Ticket to Enjoy:
Your 1st Miller Lite on Us
1/2 Price Appetizers (Bacon Mac & Cheese and Chorizo Corn Dogs, anyone?!)
$3 Miller Lite Drafts
$5 Well Drinks
A Custom Have A Night Koozie
Due to the size of Ed & Mary's, tickets are very limited! Don't get stuck on the outside looking in – enjoy a night of great food, drinks, and company! We look forward to seeing you there!