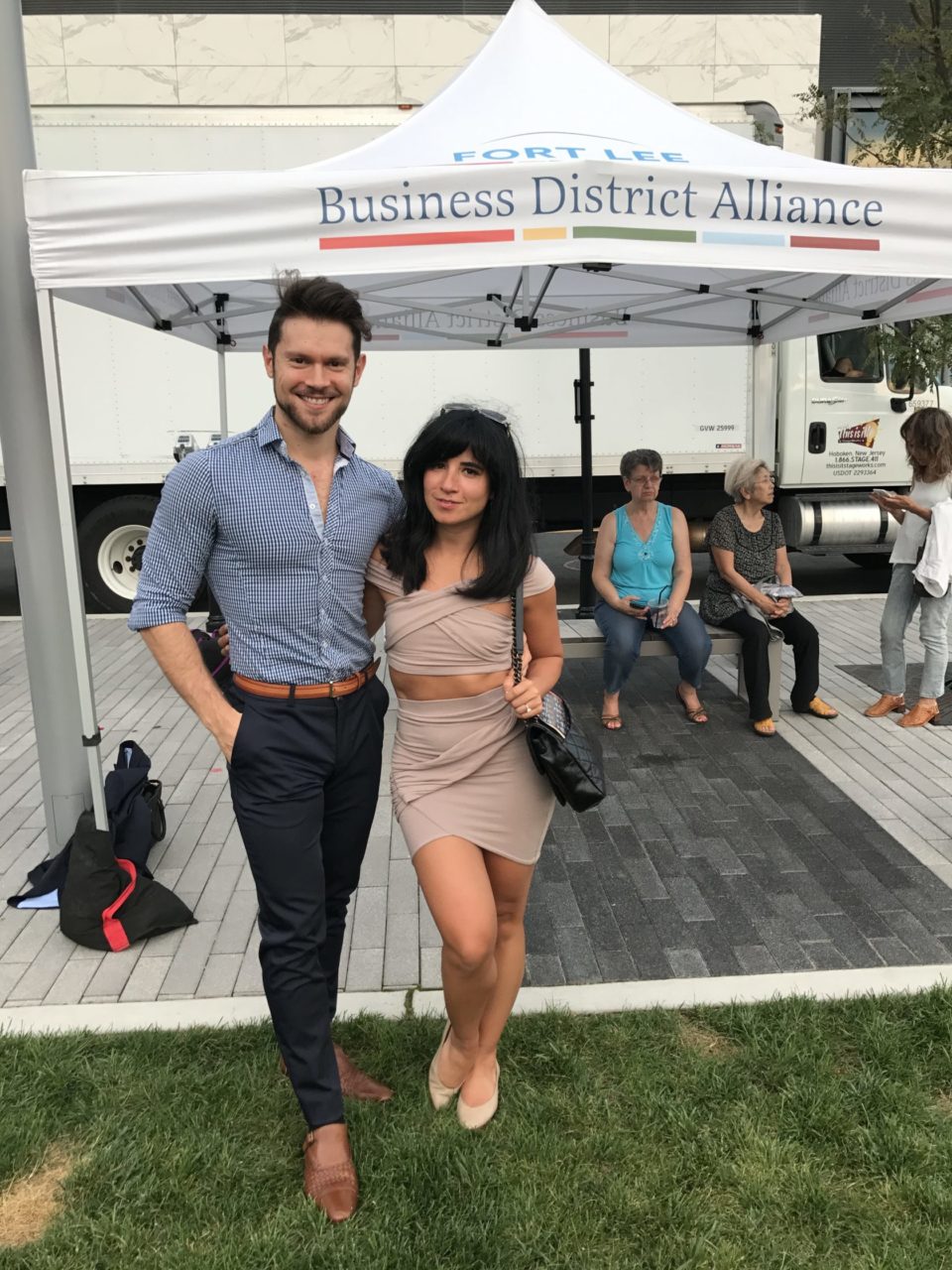 I was invited last night by NJ.com to cover the Fort Lee "Tuesdays on the Town" event, the last one of the season. To be honest, I've never been to Fort Lee before last night and really did not know what to expect. I was delightfully surprised! Fort Lee is really up and coming.
Tuesdays on the Town is a weekly event that happens during the summertime and it is organized by The Fort Lee BDA, a non-profit organization, in partnership with the Borough of Fort Lee to revitalize and promote the Main Street Shopping Corridor. Its objective is to create an environment where people will shop and live, and for retailers to grow and thrive, by creating a vital community experience for all, visitors and residents alike.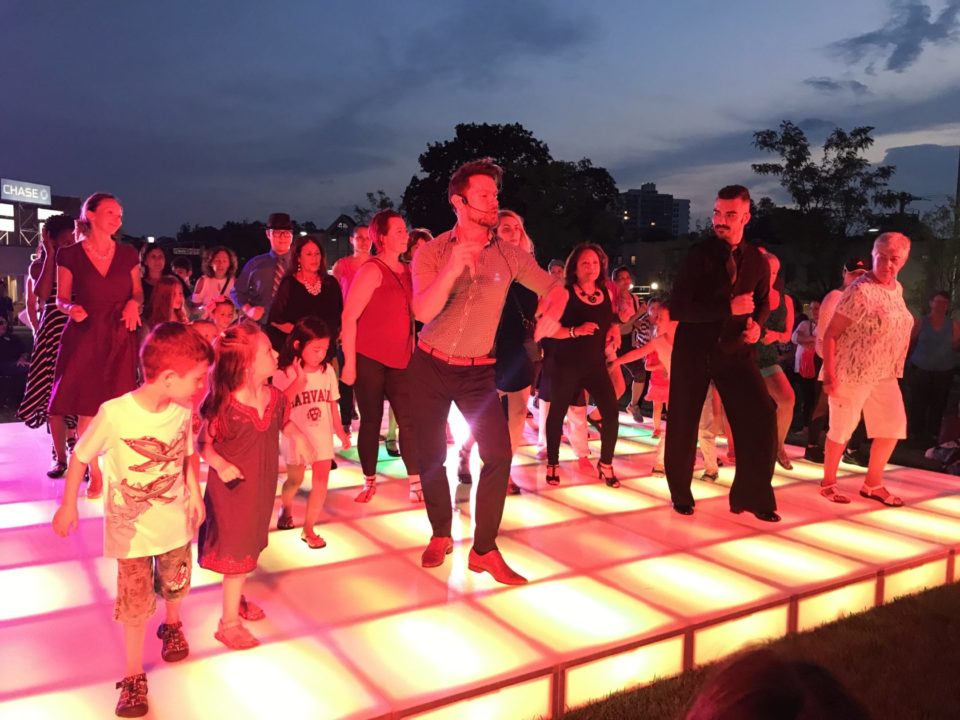 This event in particular was special as they invited "Dancing with The Stars" alumnus Henry Byalikov. As soon as I arrived to Main Street, I got a chance to chat with him and even dance a little salsa. He is the sweetest and most humble person, and I loved getting to know him. He was lovely.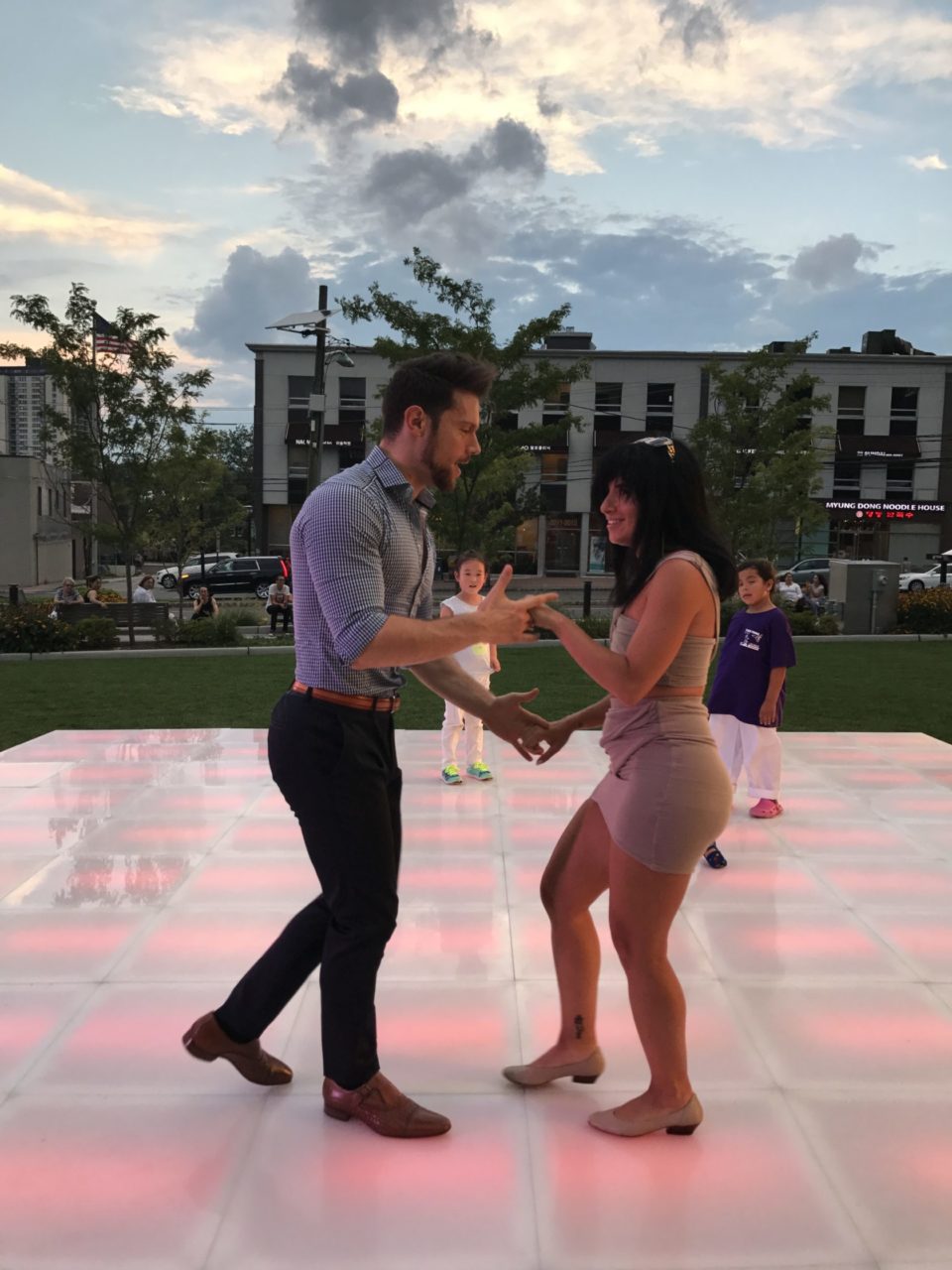 Before the event kicked off, I interviewed the mayor of Fort Lee, Mark Sokolich. At first, I thought he was just a regular resident because he was so friendly and approachable, seriously not the typical politician wearing a suit and tie. He was such a nice guy.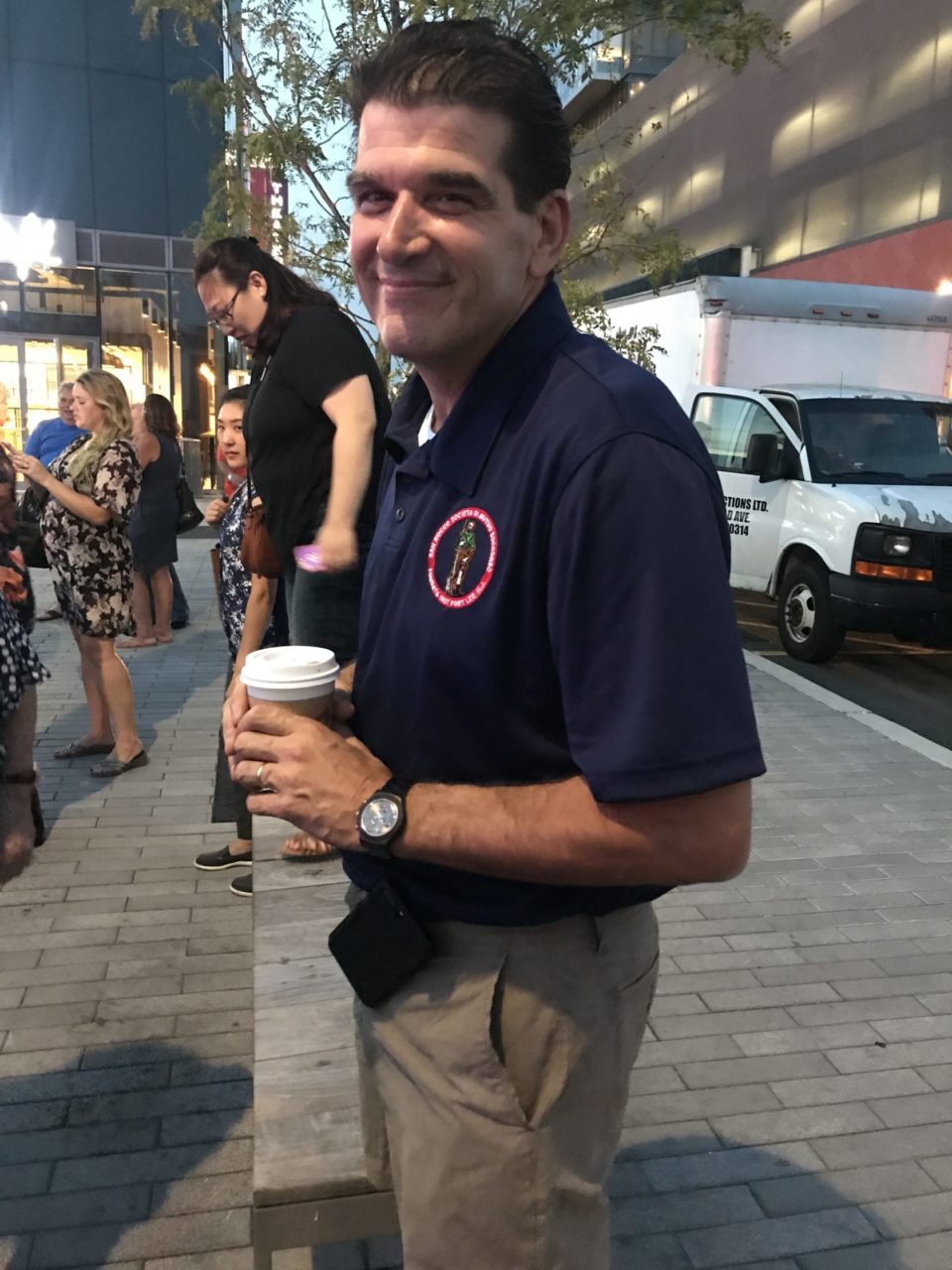 What's your name?
Mark Sokolich.
What do you do?
I'm the mayor of Fort Lee.
How long have you been the Mayor?
Almost 10 years, believe it or not!
Oh wow! Do you like it?
I do! It's a lot of work but I enjoy the job.
Can you tell me more about this event?
This is Tuesdays on the Town. We are very excited because where this dance floor is was once a vacant piece of property for 45 years. We finally got it built and we wanted to bring some positive energy to this neck of the woods, and what better way to do that than dancing under the stars with this group. It's just fantastic, we are all very excited. We get a huge crowd here every week!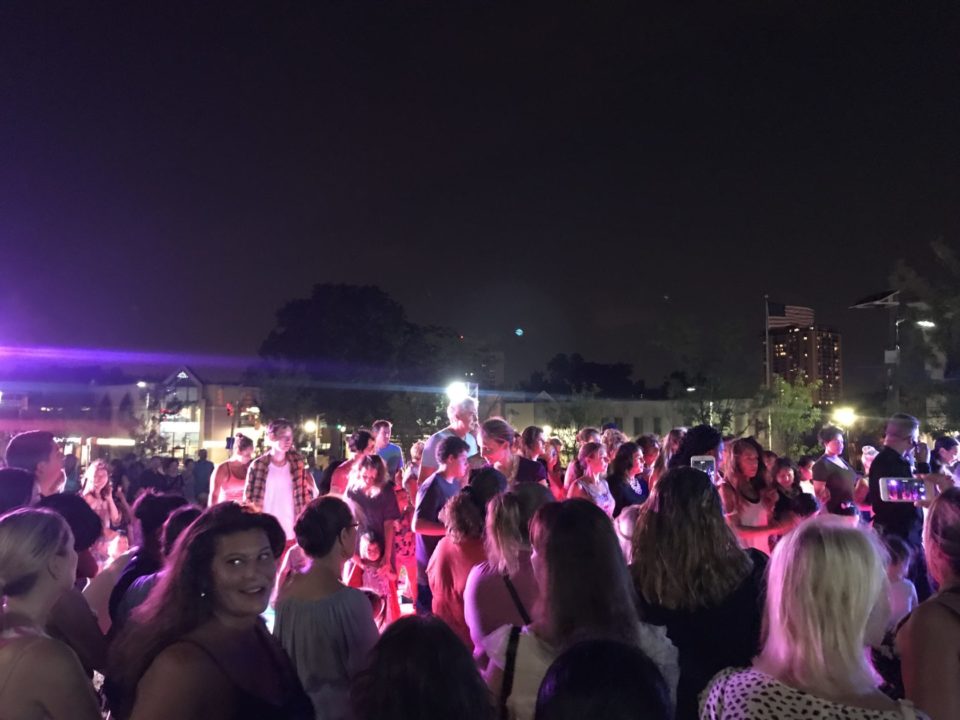 Can you talk about any other events that are happening in Fort Lee that people can check out?
Yes, on Wednesdays and Saturday nights we have Movies Under the Stars in our community center. If you go to our web page, FortLeeNJ.org, there is a full calendar there, which you can download onto your phone. I say this all the time: if you want to be busy in Fort Lee, you can do it 24 hours a day.
Thank you, mayor! Want to dance with me? 
The event kicked off and it was a blast. I ended up staying the whole evening! It was so beautiful watching everyone participate and follow along. Henry Byalikov and an instructor from the local dance school, "Dance with Me Fort Lee", led the event. There were also a few performances from students! One of them even brought me to tears, it was so beautiful.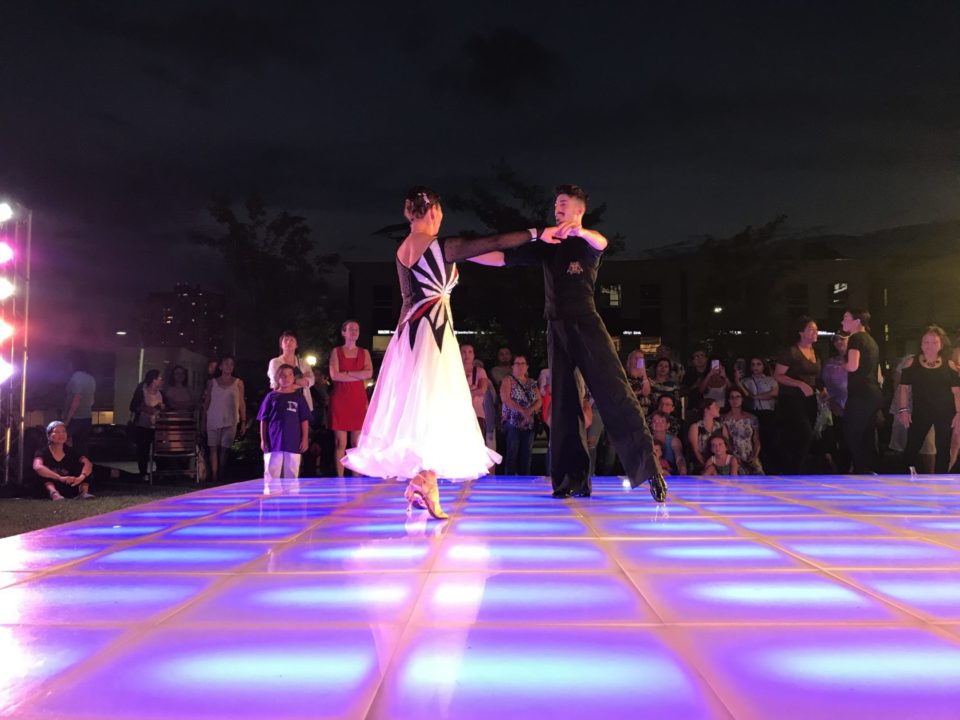 At the end of the night, I went to get fro-Yo from 16Handles and sat on a bench to watch the festivities. I realized at that moment that I just love when people come together and create happy moments and memories. Especially with all the negative stuff going on in the world, seeing residents from all walks of life share a dance together is really a wonderful thing.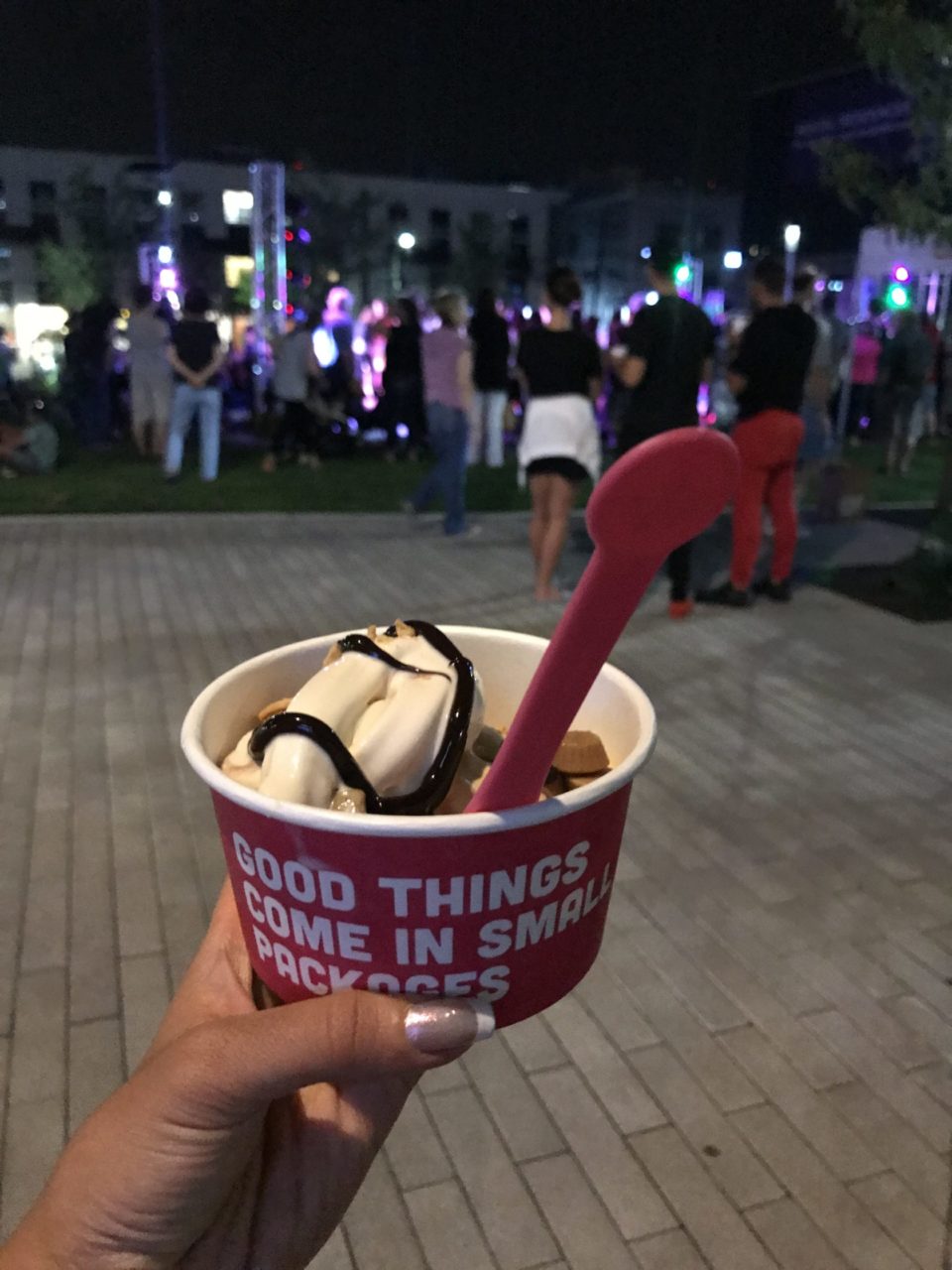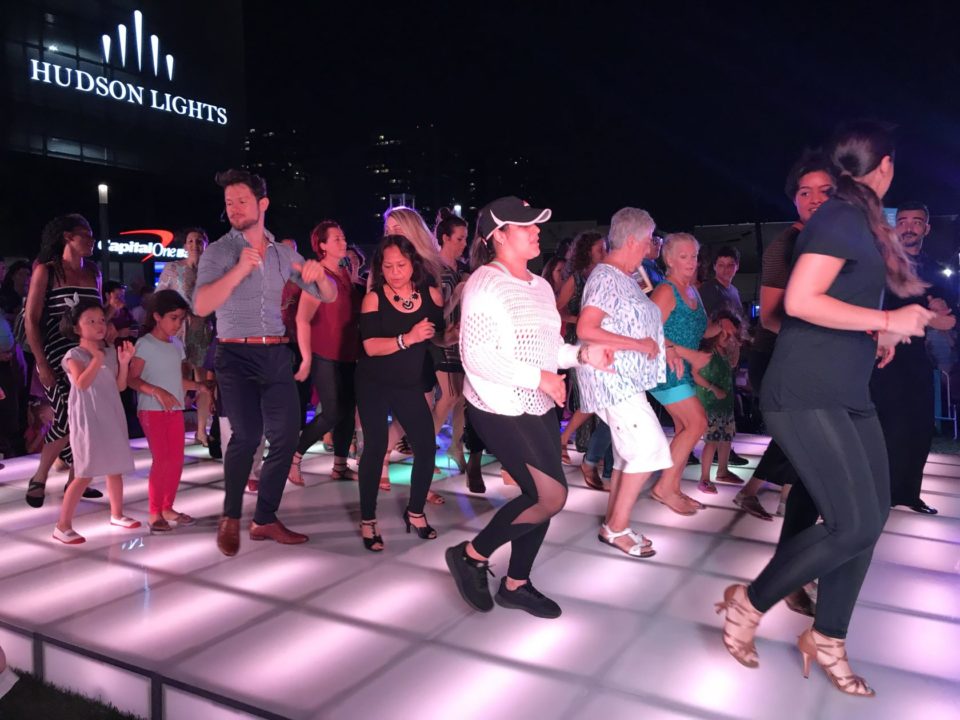 Thank you, Fort Lee! Can't wait to come back.
For more information, visit www.enjoyfortlee.com