Written by ChicpeaJC and Yuvraj
This week I am supposed to be on "vacation". My whole immediate family is here visiting from Israel so I am taking as much time as possible to spend time with them. That being said, as much as I love hanging with the fam, there were a few things I just couldn't miss. Thankfully the Italian festival was a few days long so that was an easy one to get to, and the Indian and Puerto Rican festival, I was able to sneak away with "Bridgitte" (my bike) and zip around town to atleast experience them for a little. Contributor Yuvraj also went to the Italian festival and Indian festivities at Hamilton Park to help me out! Where are the other 7 contributors though?! #fired (j/k).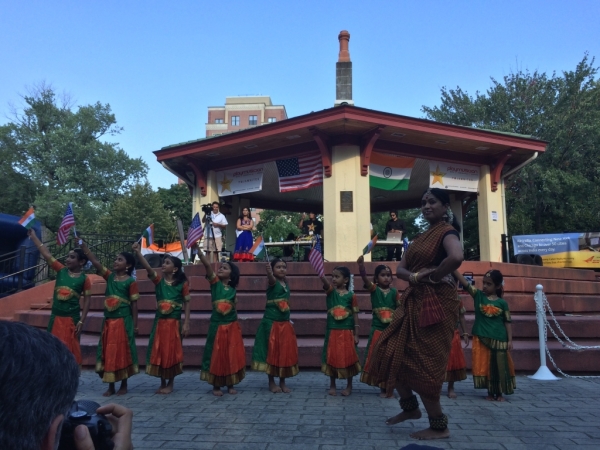 Before I get into this "festive" weekend recap, I want to share a moment I had today…. While at the Puerto Rican parade, I looked at all the happy smiling people, dancing and spending time with their loved ones and I felt really happy. I am so lucky to live in such a diverse city that celebrates people from every culture…I don't think I've been anywhere that had in one weekend over 3 different festivals celebrating different cultures. But at all these festivals, there was music, food and fun for the whole family. I love Jersey City.
La Fiesta Italiana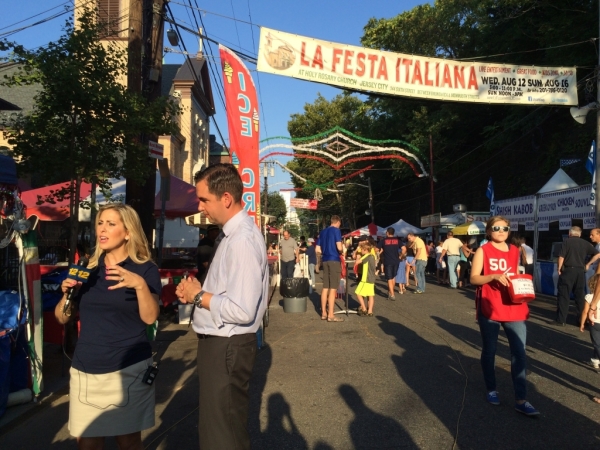 Games check, booze check, live music check, food check… I don't even think I need a writeup because if you live or work in Jersey City and you didn't go to the Italian fest, well shame on you, it started on Wednesday!! Now in terms of food, to be honest, I tried to stay away from all the fried goodness, carbs, cheese and beer because I am really trying hard to stay on the "healthy" track for the next month or so… that being said. I did get a zeppolee. Fried Donuts with sugar on top… I was standing in the middle of the festival and I had a moment. Lets just say I forgot there were kids around me.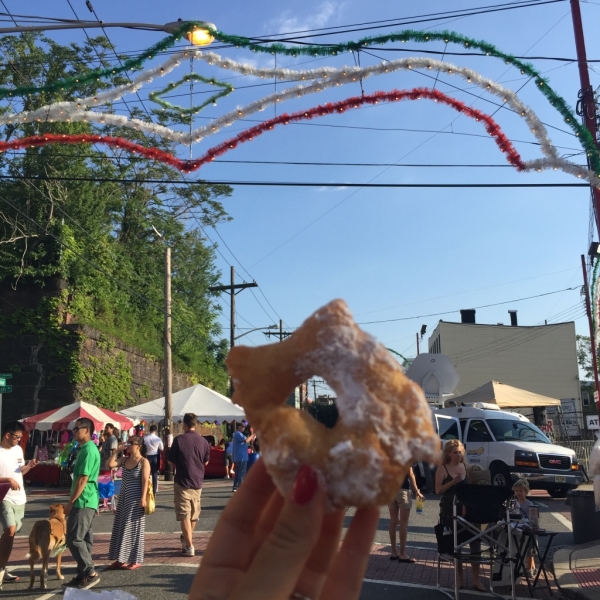 The hubby got a meatball sandwich in between garlic knots from Delenio's, I may or may have not tried it. YUM.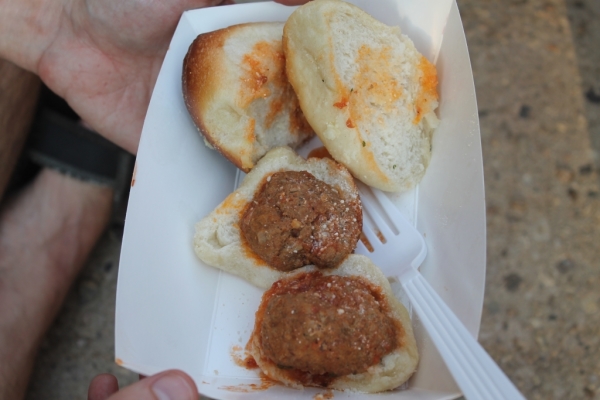 More pics!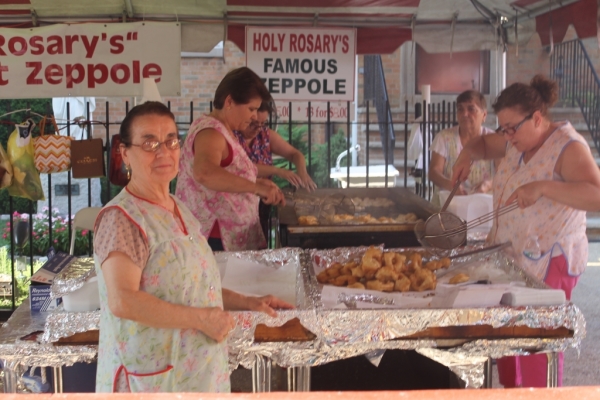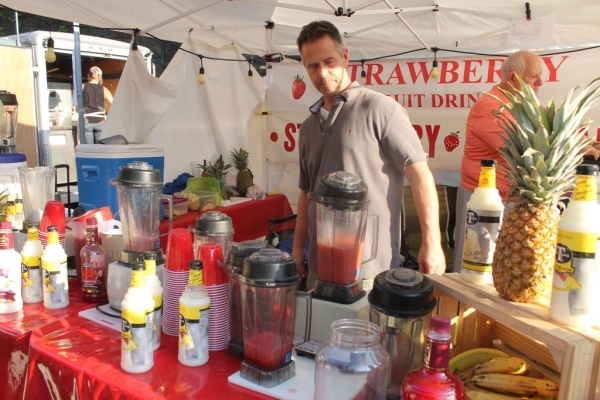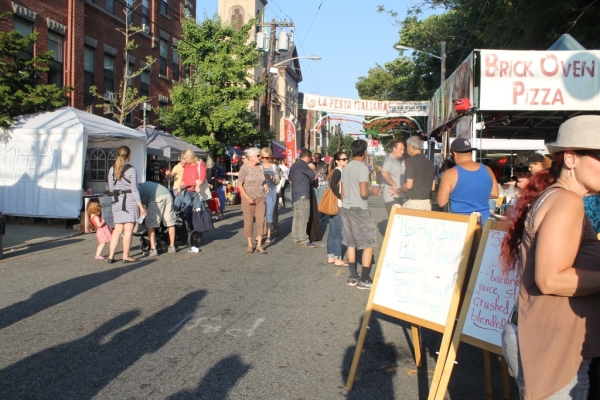 La Festa Italiana PT 2 By Yuvraj:
La Festa Italiana once again transformed 6th Street into a bustling corridor filled with locally made Italian treats, carnival games, and live entertainment. The festival, which began on Wednesday, is one of my favorite events of the summer, as it provides an eclectic mix of vendors that fuses some of the best of Jersey City into one event.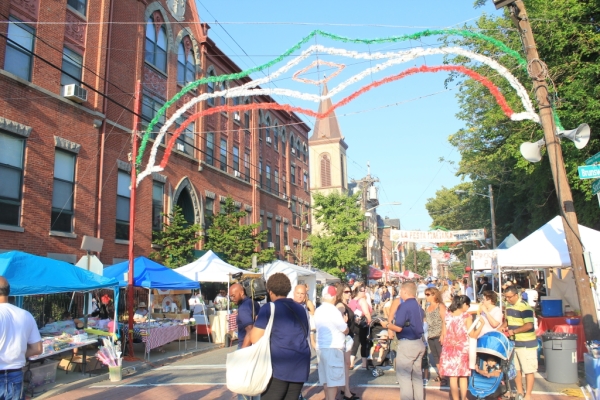 I started off on Friday afternoon with the festival's famous zeppole. At $5 for 6 freshly prepared zeppole, it was definitely one of the best deals at La Festa. Friday was a big day for the festival, as News 12 happened to be covering the festival while I was there. I also ran into Mayor Fulop at the festival and he let me follow him around for a little bit.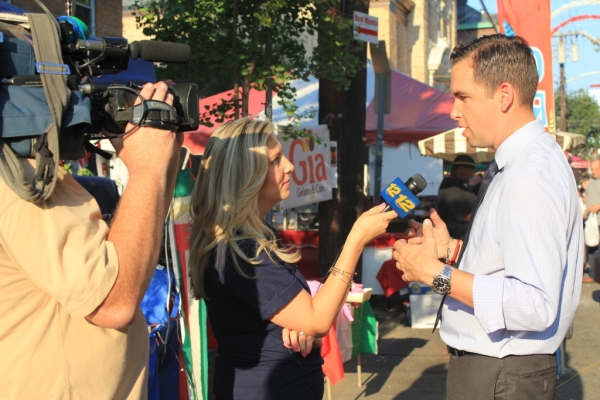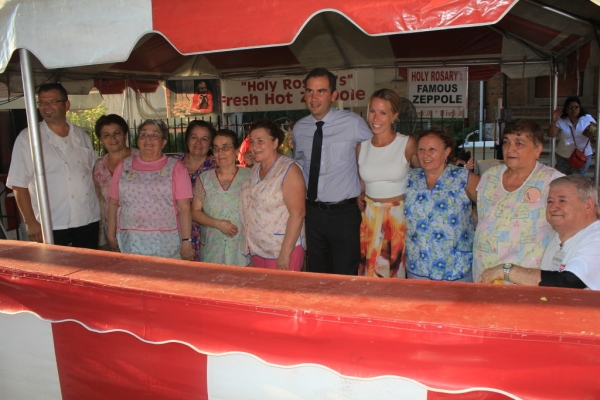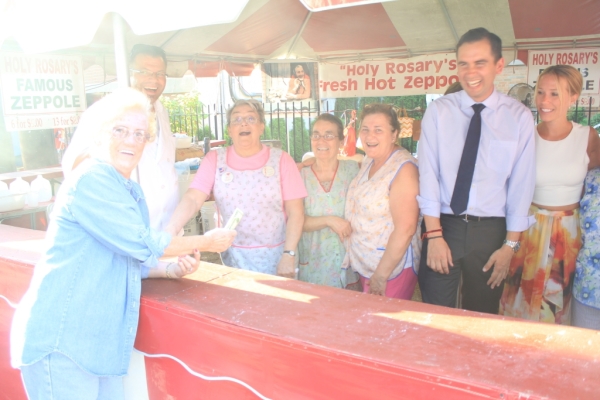 I later checked out the hyped Mozzarepa stand. I love arepas and I love mozzarella, so this was an obvious must-do. I ordered a plain mozzarepa, but there was an option for chorizo – yum! The mozzarepas were delicious, living up to my expectations and having me craving more to the point where I returned to the festival on Saturday.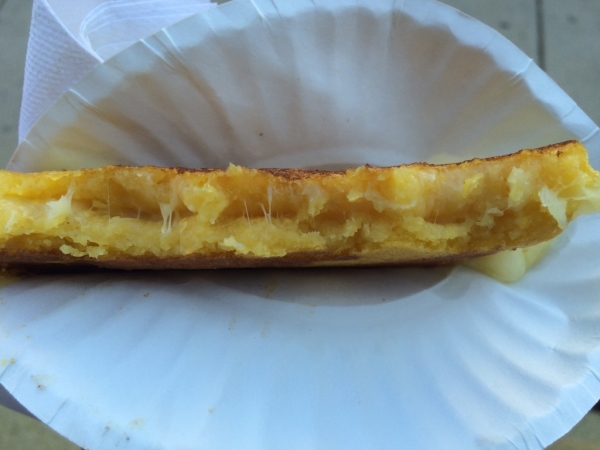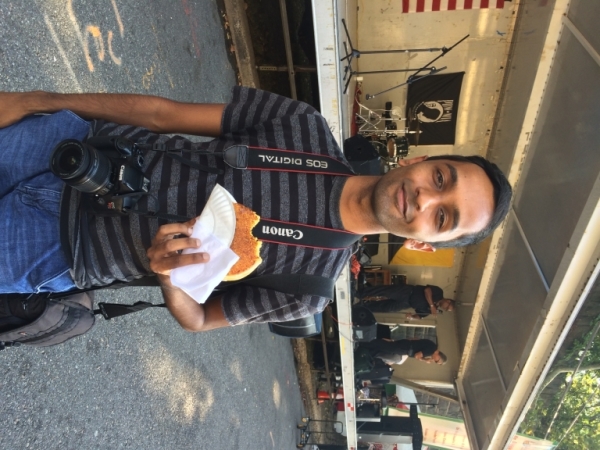 On my next visit, I checked out more of the vendors and I stumbled upon Mayon Grill, which is one of my favorite Filipino food vendors. I highly recommend paying them a visit, whether at future festivals or at their actual restaurant on West Side Ave. La Festa Italiana is not your ordinary Italian festival. With pierogies, lumpia, and zeppole, one can enjoy a wide range of treats from different cultures. Its diversity is uniquely Jersey City and it is a must-do. Couldn't make it this year? Go next year! …or you could also check out the photos :)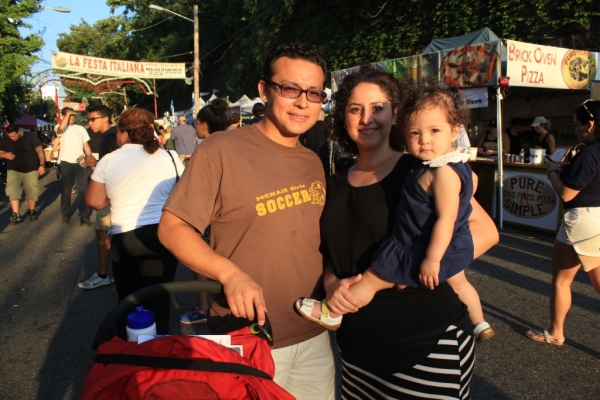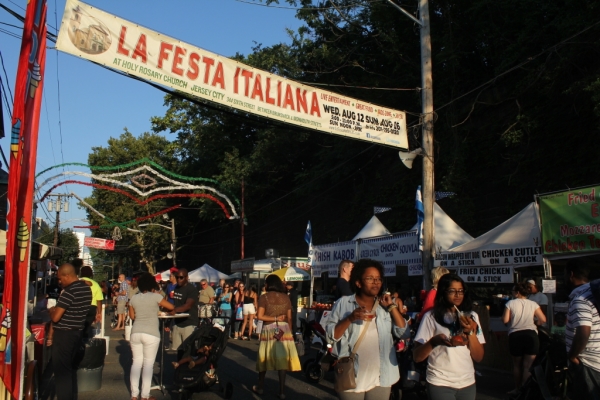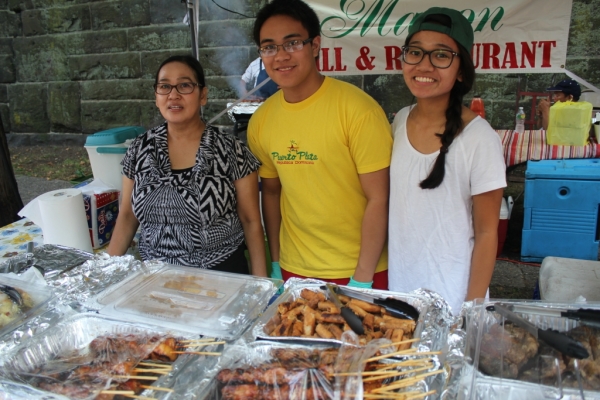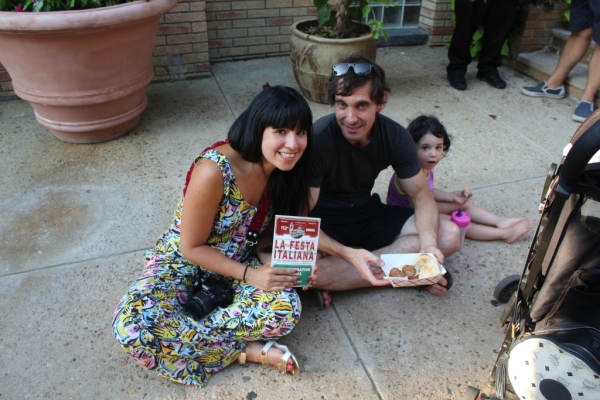 Indian Parade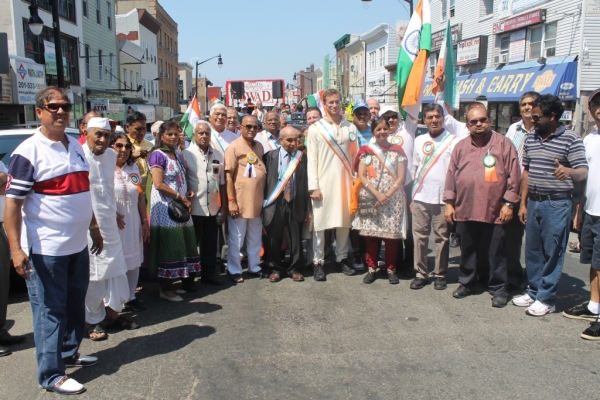 Saturday morning before having my family over for an epic Israeli style BBQ, I rode my bike to India Square to check out the Indian Independence Day Parade which started in India Square right across the street from one of my favorite restaurants Sapthagiri. I almost called the BBQ off… Anyway my new friend, Brian Platt who works in City Hall was also there to walk the parade! He is awesome.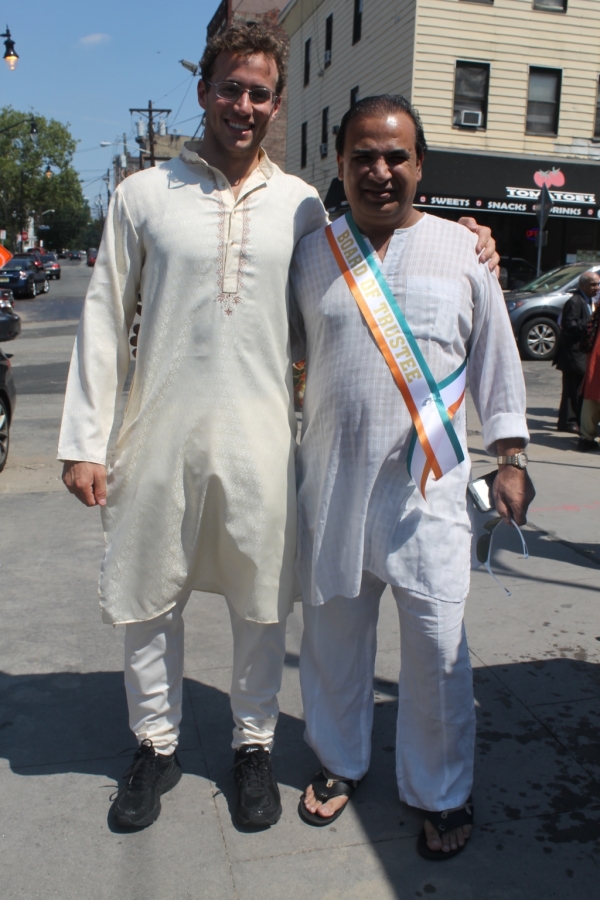 It was so fun, I probably stuck around for a little too long. I was tempted to just go on one of the floats and dance it up!
I met so many interesting people in the community and I plan to dedicate a whole week to India Square so stay tuned!!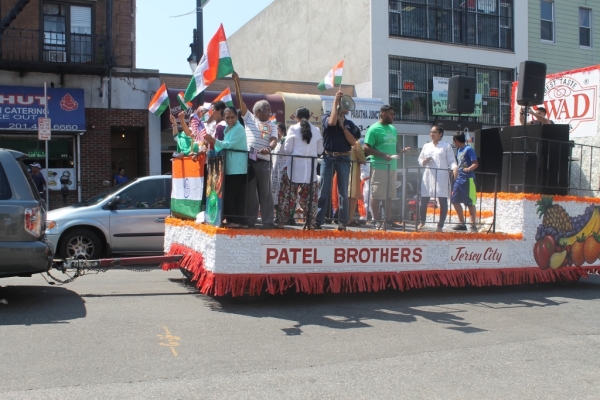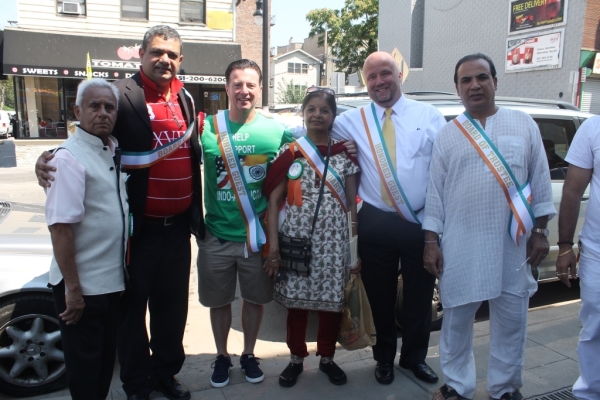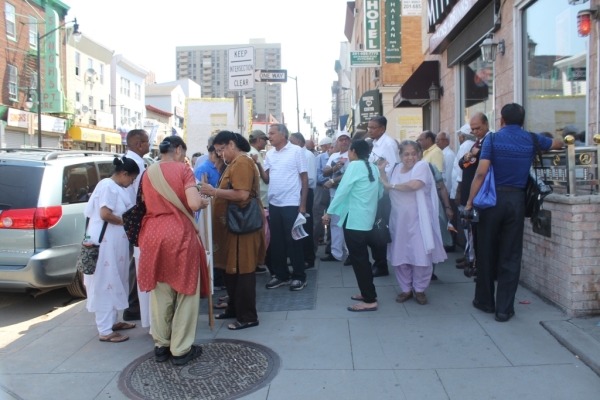 Indian Independence Day – Hamilton Park By Yuvraj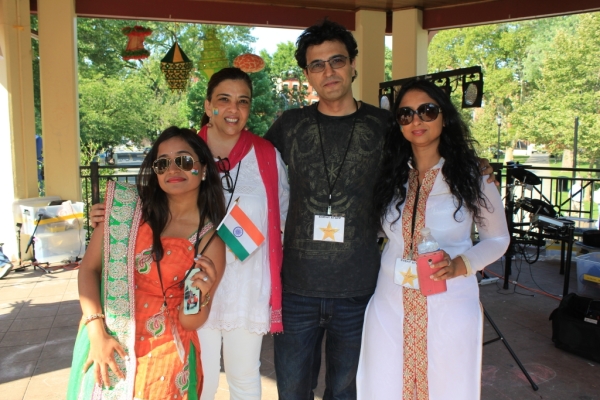 There were many events throughout the city on Saturday  to celebrate India's Independence Day. While I couldn't make it to the actual parade at Mosquito Park, I managed to check out the festivities at Hamilton Park's first Indian Independence Day celebration. The festival, which lasted from 3PM to 9PM, featured raffles (including a free trip to India for one lucky winner!), face painting, food trucks, and live traditional Indian dance performances, which truly showcased the country's broad diversity.One of the dance performances I watched was one by Calai Chandra, who offers Bharatanatyam lessons to people of all ages. There was a strong sense of pride among the parents at the festival when Calai's youngest students performed the ancient dances.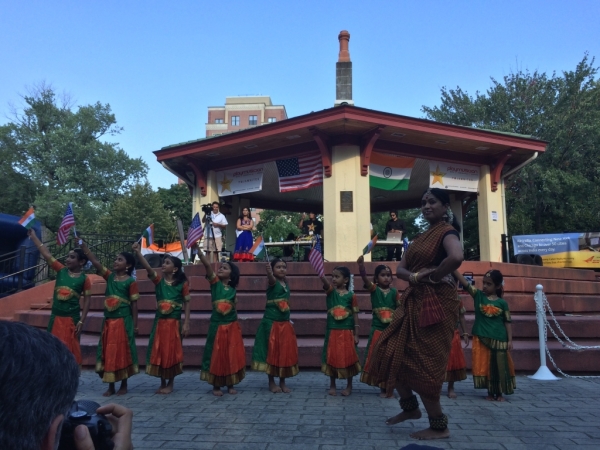 When there weren't live dance performances, the festival featured lively music to keep the momentum going. I later spoke with the event's organizer, Farida Garda, who was dedicated to ensuring that everyone was having a good time at the event. With so many activities and a dedicated team of organizers, how could they not? I also spoke to Prerana from Asha for Education, who told me about her organization's projects to improve youth education and empowerment in India. The celebrations were festive and the event was a great way to spend a Saturday for families of all backgrounds. Couldn't make it? Check out the photos. Until next year!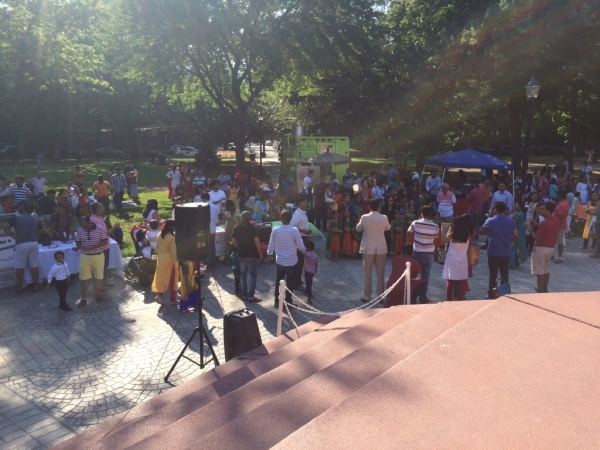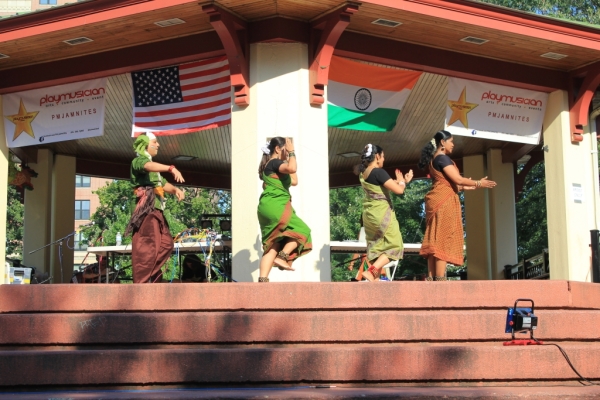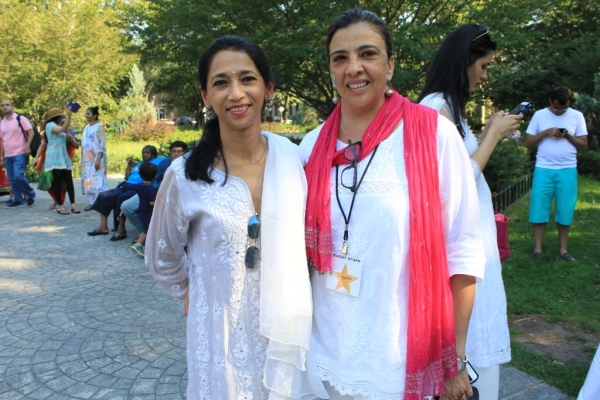 Puerto Rican Parade
There was a whole week filled with events leading up to the Puerto Rican parade, there is actually a big party still going on as we speak by Exchange place. So I basically was only able to cover 1% of the festivities!! That being said, this parade was probably the highlight of my weekend. I dropped my family off at a local pool and headed to Lincoln Park to get pictures of the floats and people before the parade started.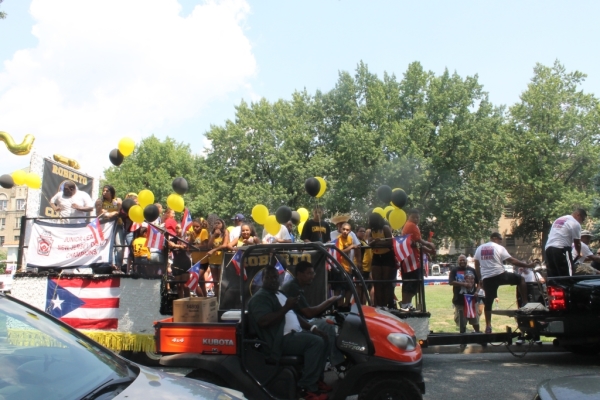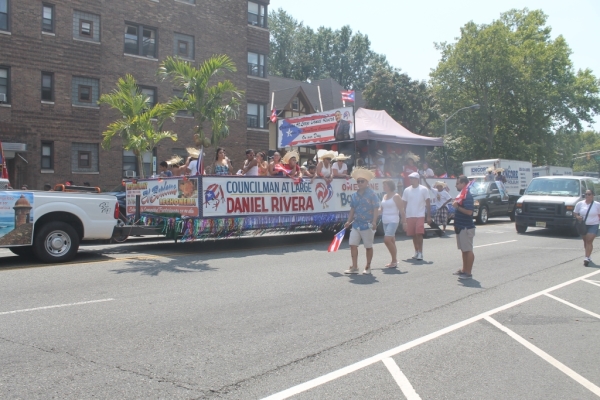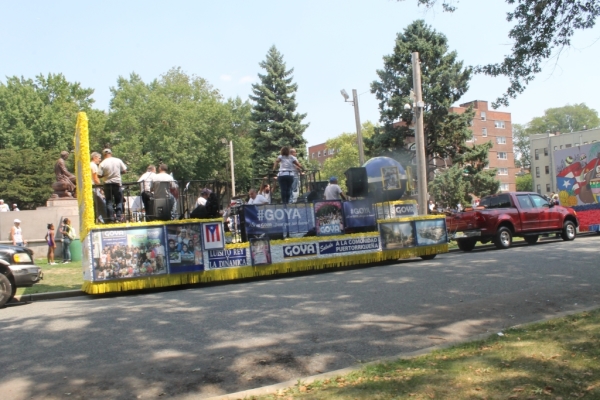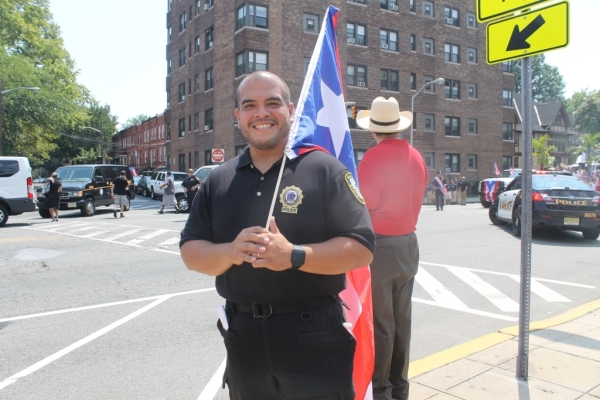 The parade was under way, so I jumped on my bike to catch all the fun. Oh hey, there is Mayor Steven Fulop! He was stopping at every block to shake peoples hands and take pictures! He seemed like he was having a blast! Maybe next year we can get him to dance some salsa? or nah?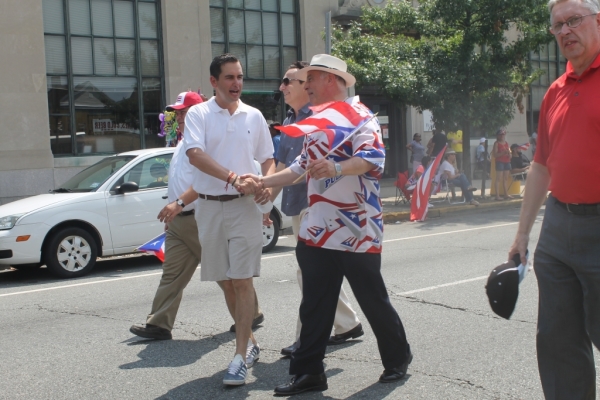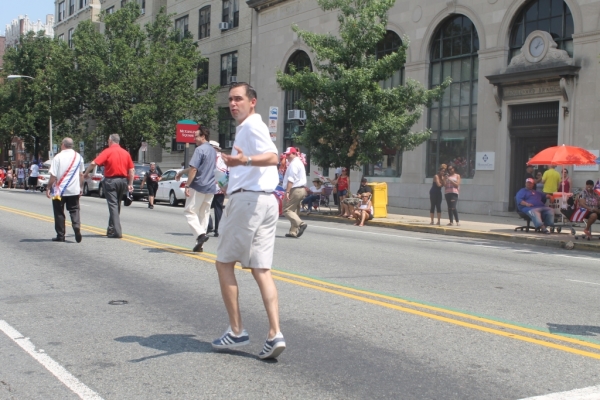 I was standing on the sidelines taking pictures and melting from the sun… and then I was saved… By the Engine 9 boys.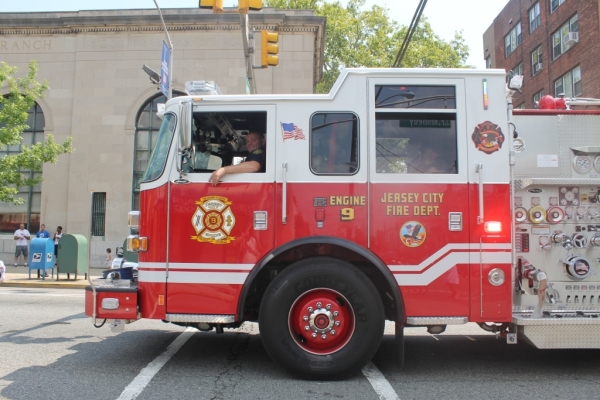 Captain Early yelled out "Wanna ride?" I said "sure" and they grabbed my bike, put it in the back of the truck and I rode along with them for a few blocks during the parade. I felt like the luckiest person in the world. Life does not get better than this.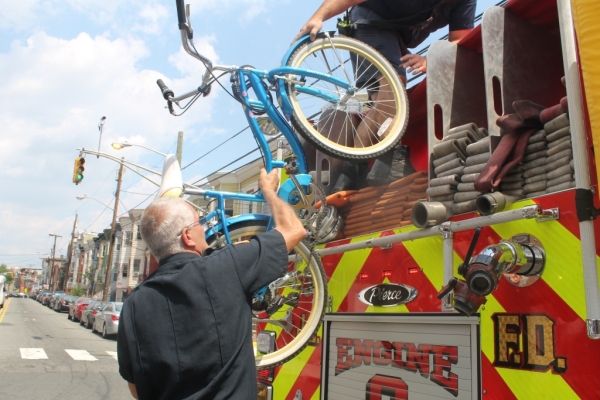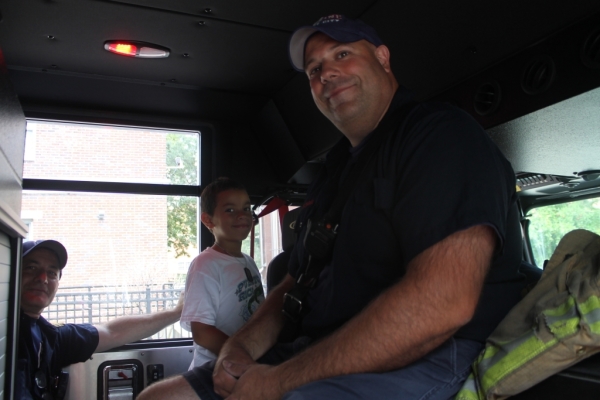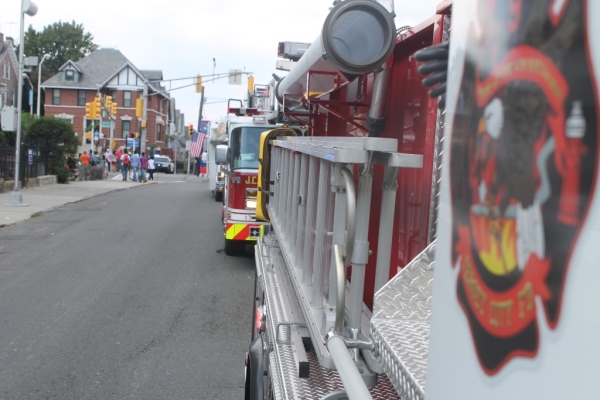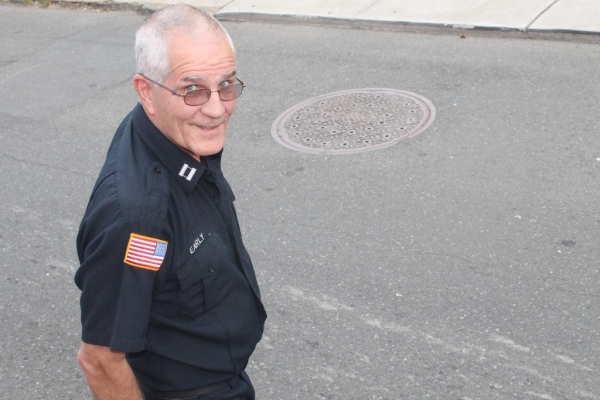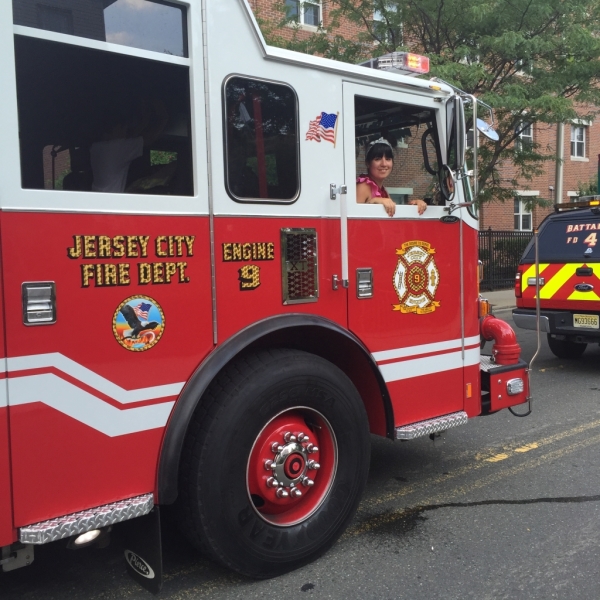 It was fun being able to take pictures of people from a different perspective. I really loved this parade namely because of the people cheering on the sidewalks, it was basically a massive block party.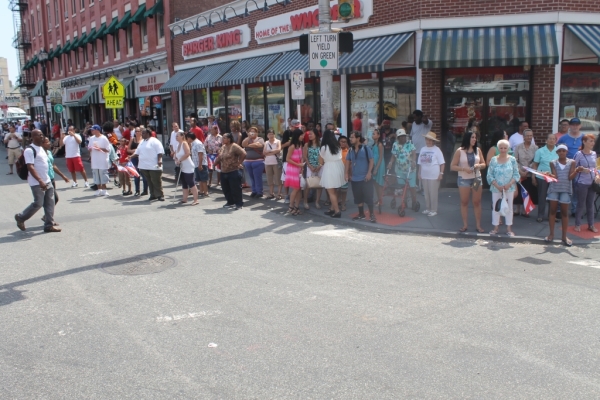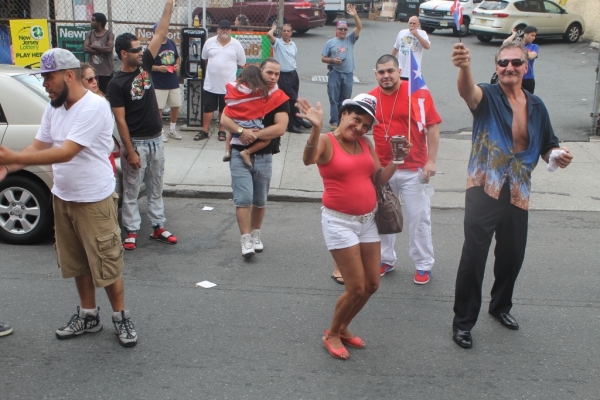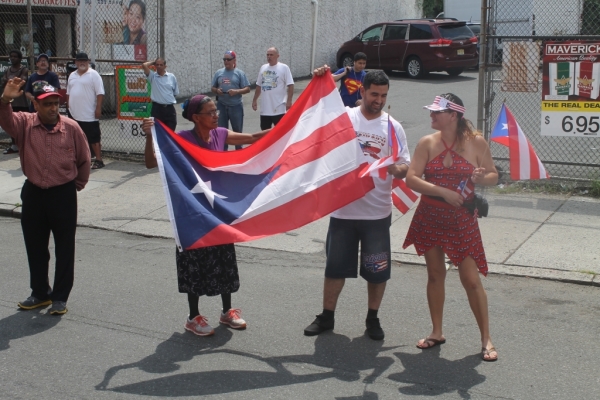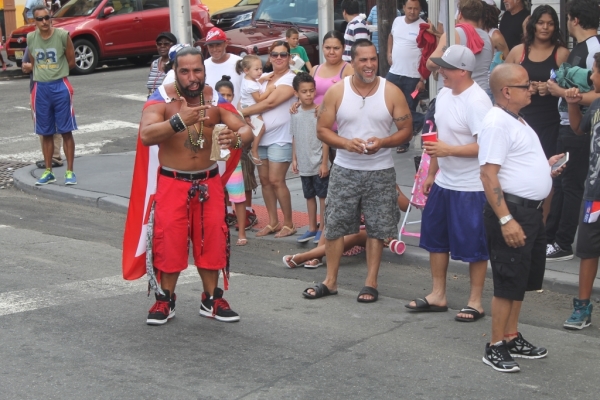 I love you Jersey City…