The time for family-friendly Halloween fun is here. The HDSID is back on the Newark Ave Pedestrian Plaza for the annual Halloween Bash! SO FUN.

Before setting off on a night of trick-or-treating, bring the kiddos to a fun-filled party on the Plaza with face painting, a bouncy house, music, popcorn, and (of course) lots of candy! Face -painting and the bouncy house are $5.00 total! Literally the best family friendly halloween party in Jersey City!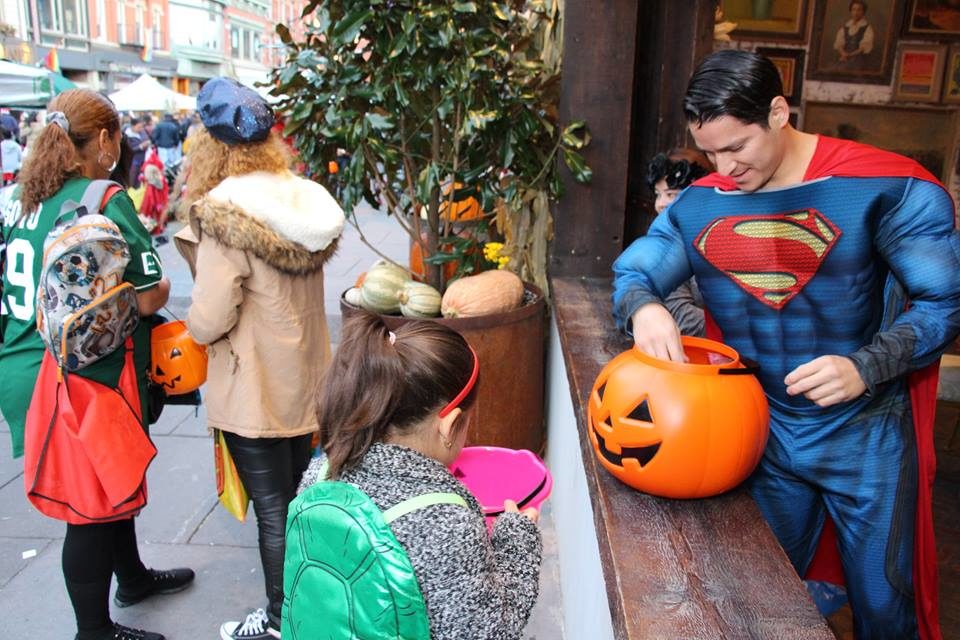 There are a bunch of kid-friendly vendors who will be at the Halloween Bash like Key Element Learning, Bambino Chef, Zaniac Jersey City, Orale Mexican Kitchen, Pasta e Vino Jersey City, WORD Jersey City, Smile Preschool and Nursery, Jersey City Pediatric Dentistry, Dear Tooth Fairy: Pediatric Dentistry of Jersey City, True Dental Care, Gopal International Career and Services, Nicholas J. Grillo for Ward E, Rebecca Symes for Ward E, Morlees, and My Gym Jersey City! 
Make sure you and the kids come dressed to impressed in your best costumes. It's Halloween after all! Mini-chicpea and me never miss a year. Hope to see you there!