Join the City and Cars for Films for a classic car show at the City Hall Plaza on September 22nd! From 10AM to 4PM, you can enjoy live music and food trucks along with taking a look at some legendary cars.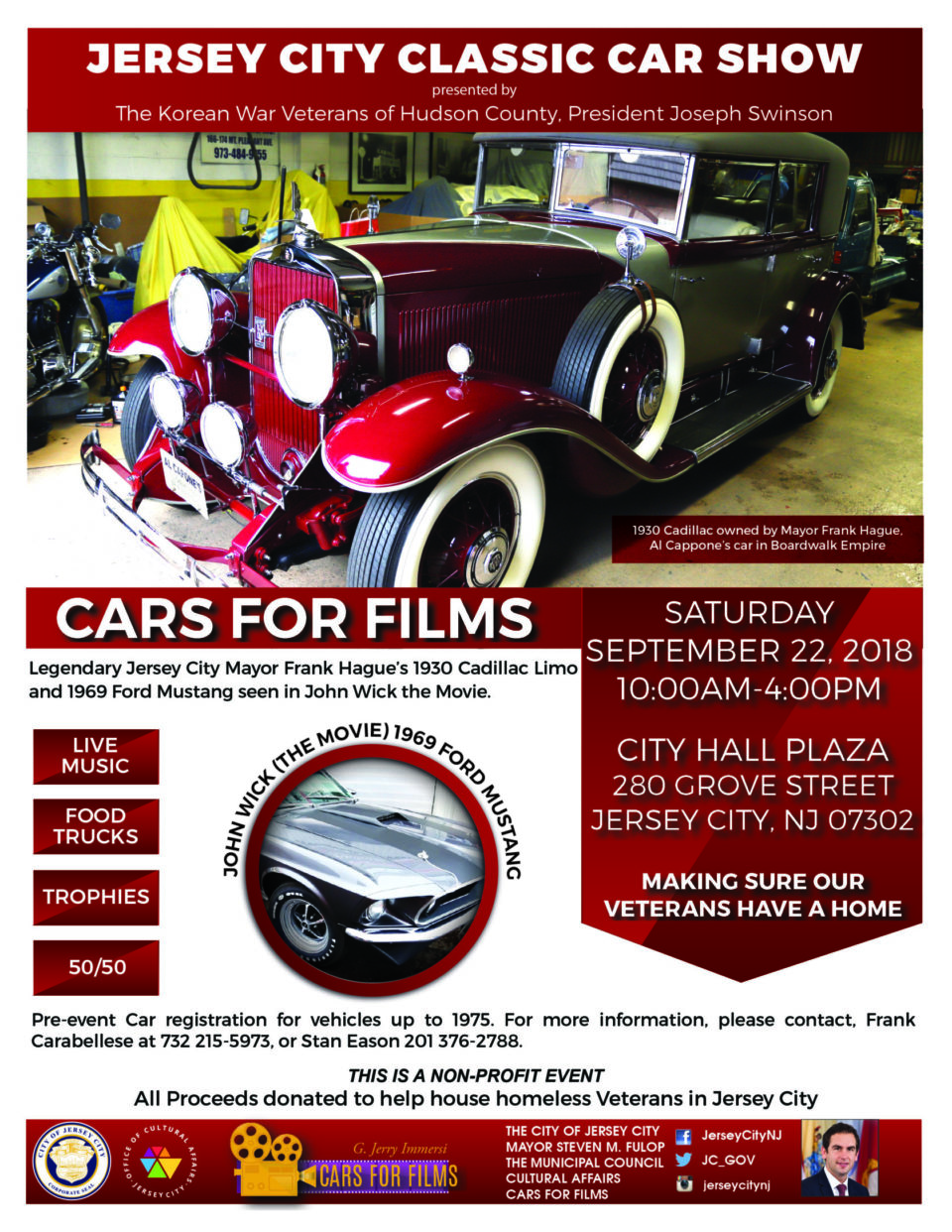 Check out the featured 1930 Cadillac owned by Jersey City Mayor Frank Hague, the same car used in HBO's Boardwalk Empire, and the 1969 Mustang used in John Wick starring Keanu Reeves!
If you're a lover of classic cars, this is the place to be. There's pre-event car registration for anyone interested in participating, and trophies will be given. All proceeds from the event go toward helping homeless veterans in Jersey City. Don't miss out!