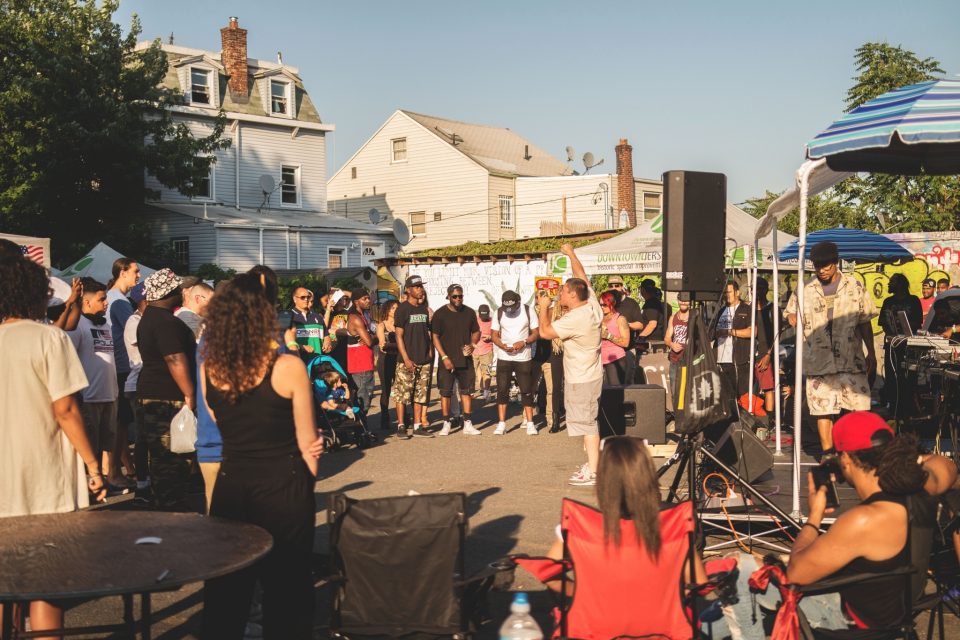 This past weekend was Chilltown Collective's block party in Jersey City and it was actually the most relaxed environment I've ever been in.
To celebrate their one-year anniversary, Chilltown Collective threw it back and had a block party by Journal Square to not only celebrate the brand, but to bring the diverse community together. Upon walking in, you're immersed into a collection of Jersey City culture: musicians perform while visual artists display their work and local vendors sell food and clothing. There's not one person who wasn't enjoying their time there, interacting with everyone else and getting to know the talent that surrounded them.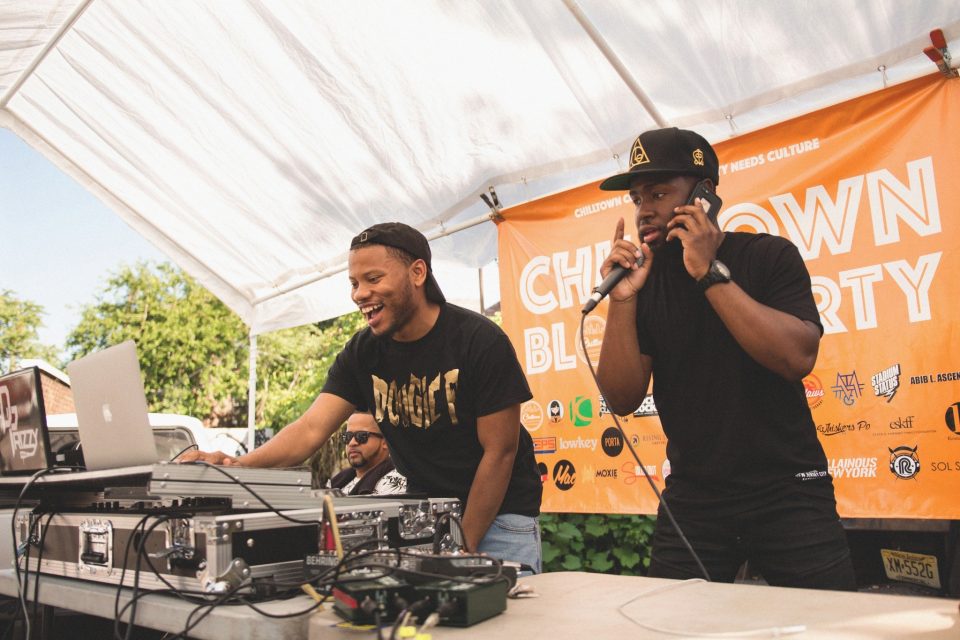 It's insane to realize just how much talent we have in the area and Chilltown put me on to people whose work I hadn't known before.
Singers like Rkhty were amazing to witness live. Coming from Brooklyn, her sound and style fit well with the diversity of Jersey City. The DJs also kept the party vibe going all day, with artists like The Heights and Stadium Status keeping everyone hype and moving. They remixed music varied from 90s hip-hop to Latin classics with spins that define the different styles of each DJ, the music for the day kept up the high energy of the block party.
Visual artists, from painters to photographers, set up their spaces to create and share their work. Shots by photographers like Andy Mac were displayed for everyone at the block party to see while some artists decided to show off their skills live. While being a part of the block party, Andy Mac also went out of his way to take the photos you see in this post. Always working hard!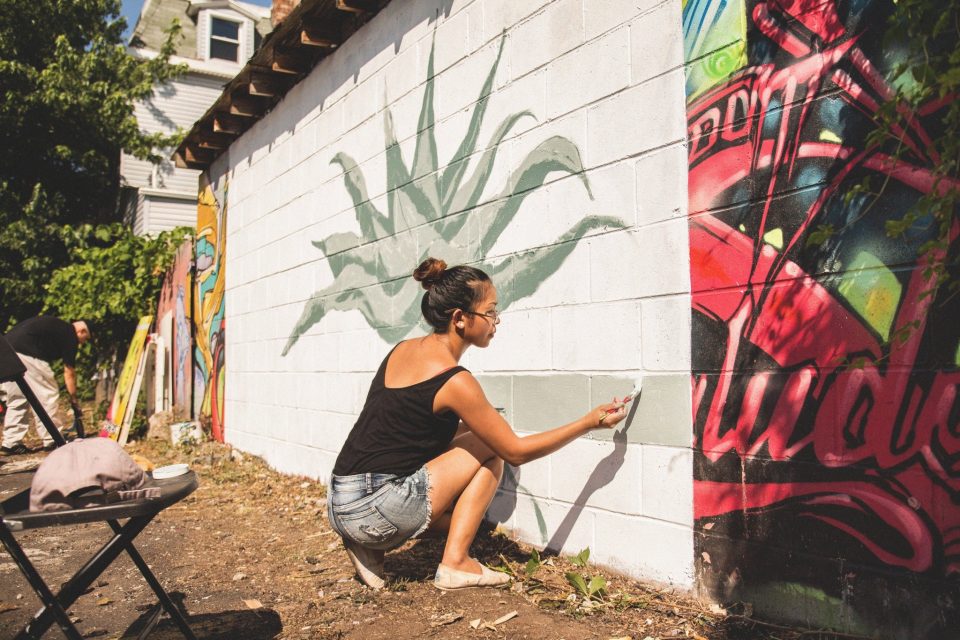 Artists Norman Kirby, Kristianne Molina and #Mustart showcased their talent for all to see at the block party. Throughout the day, Kristianne used the wall to create a piece incorporating a paraphrased quote by Deborah Tannen: "If you limit your vision of a problem to choosing between two sides, you reject much of what is true." Watching Kristianne in her zone was inspiring.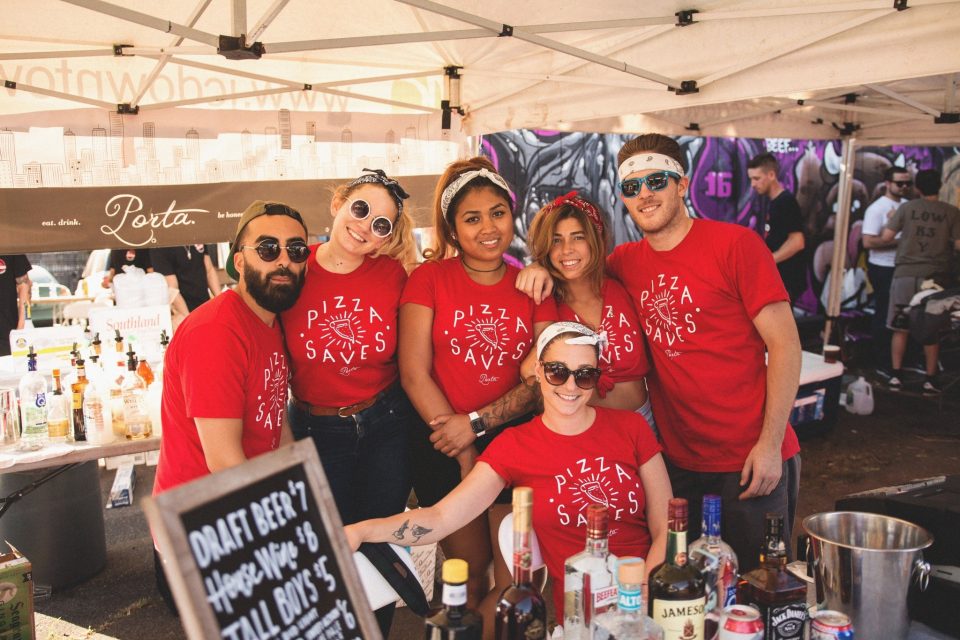 Awesome vendors set up along the outline of the block party, giving perfect access for anyone to look around and buy something they like. From pizza to pudding, from caps to shirt, there was something almost anyone could enjoy!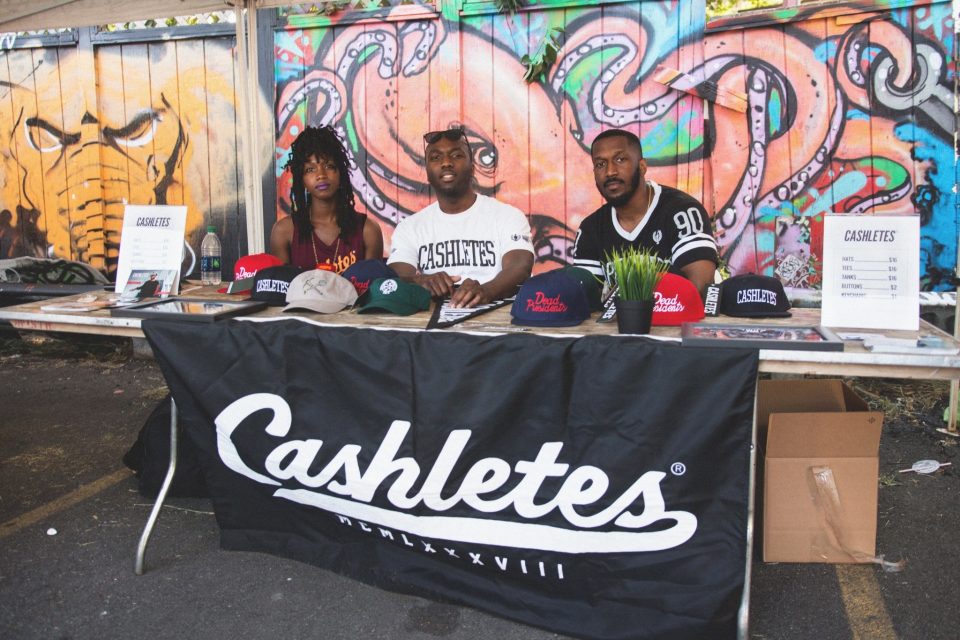 Hi all, this is Lynn (Chicpea) I hijacked Alex's post because as I was reading it, I felt the need to also express what a great event this was from my perspective! I was there for quite a while, and had a blast. Some of my highlights of the event were:
I met artist and JC native Andre James and got a little background on his work, which really touched me and I am pumped to get to know him more in the future. He is so freaking nice and talented.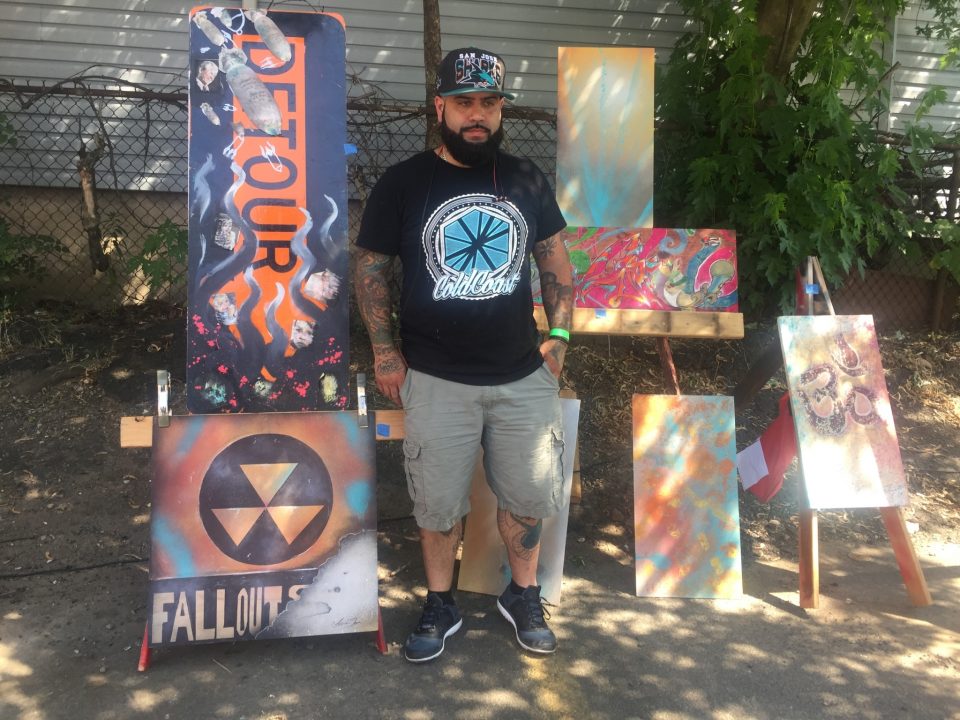 Watching Mr. Mustart do his thing and paint! This dude never ceases to amaze me.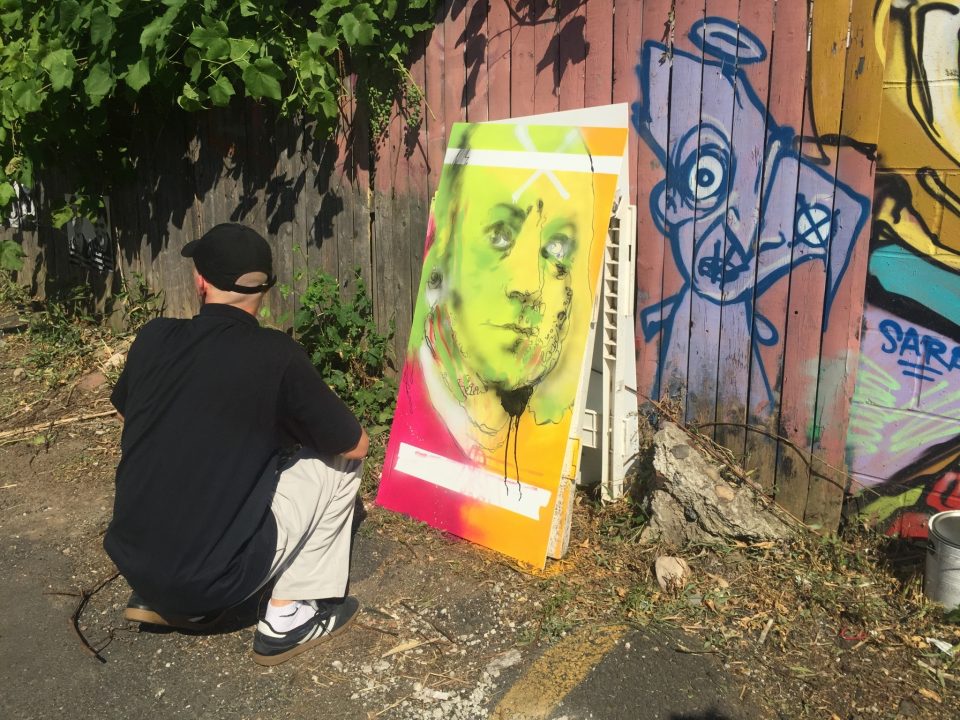 My personal music highlights were Brain Orchestra, I became a fan thanks to Andy Mac. He is not from JC but he shows a lot of love here and has been performing a lot. I hope to work with him soon. He is on another level.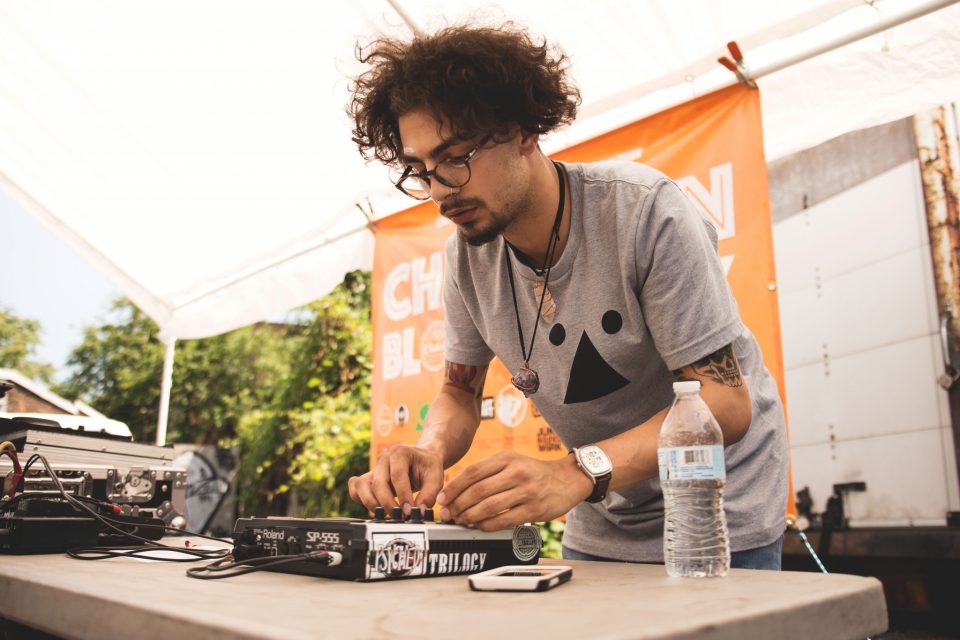 Petey and Kraze also performed and their energy is insane, they are one of my favorite hip hop artists in JC.
But the real highlight for me of the whole day, is seeing all these young artists come together and represent the next generation of Jersey City. The talent here is overwhelming.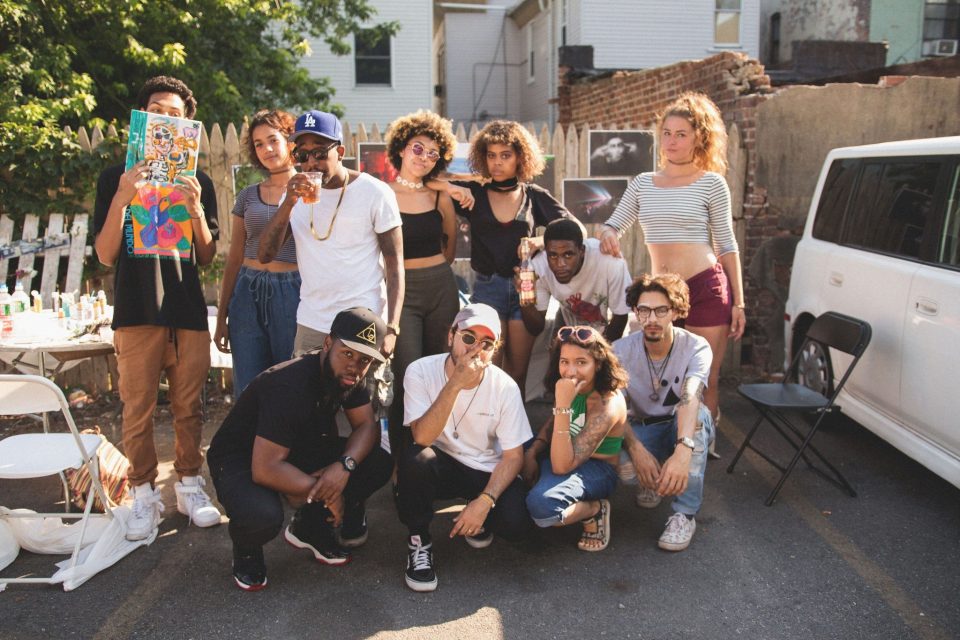 Shout out to Lovelisa and the Chilltown Collective Crew and Society Needs Culture for putting this amazing event together. For bringing people out on a beautiful day to celebrate arts and culture and the diversity in JC. Good Vibes all day.