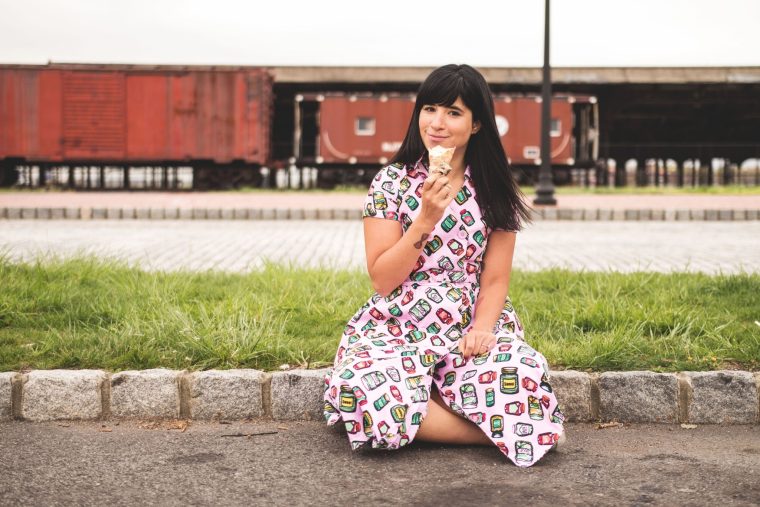 In just a few days ChicpeaJC will turn two. For some reason, I've been procrastinating writing this post. It's hard for me to grasp the fact that this is my life now. I started ChicpeaJC two years ago as a hobby, a creative outlet and an excuse to explore my community and meet new people. It was the first time in my life I ever really felt a part of something. I never expected in a million years to be where I am today, writing about a party I am throwing in celebration of the blog's anniversary.
Last year, I threw the first anniversary at Union Republic, and it was an amazing event. The food, the people, the music and the ambiance was just perfect. For my first year, I only invited people I knew and had written about. I remember at the end of the night saying to my friend and event planner, Marelyn, "Next year, I want everyone to come." So here we are.
I want you all to be there to celebrate with me as ChicpeaJC turns two.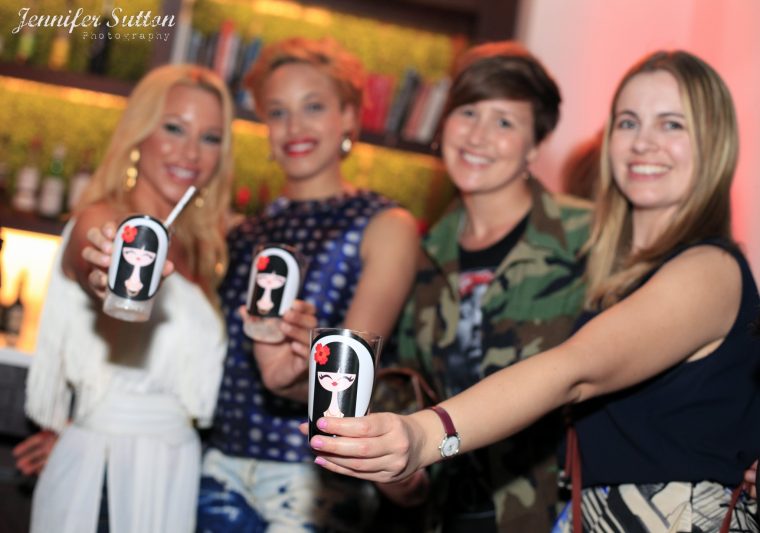 So what's in store, you ask? I probably should keep all the details as a surprise, but I am too excited, and I need to share with you all how we got to today and acknowledge all the people involved in putting this fantastic event together.
First, shout out to Marelyn Rivera, my rock, and my event planner. She is one amazing woman and I am proud to call her a friend. If you need an event planner hit her up! #shamelessplug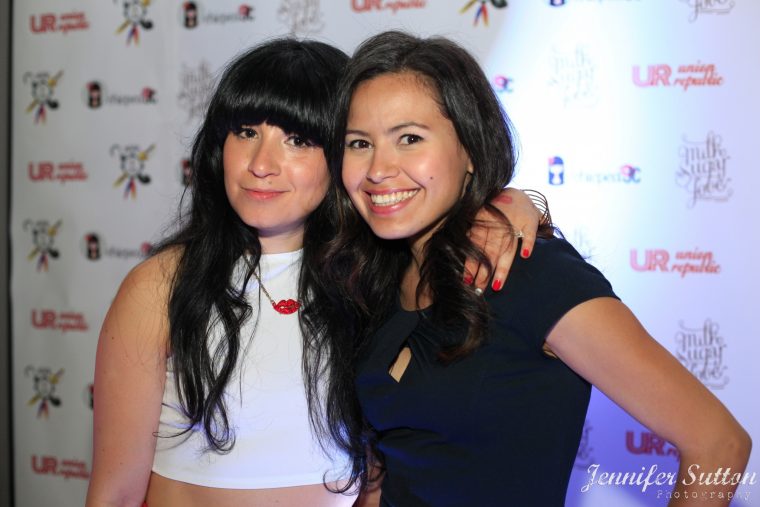 Transmission
When we decided to plan ChicpeaJC Turns 2, the first thing we needed was a venue that would be able to accommodate a large group of people and let us do whatever the fuck we wanted (legally of course). I've been to Transmission once for the "Nothing but Love" party and had a really fun time. I wasn't sure at first if I wanted to have the party in a night club but after meeting with Howard Brunner, the owner, my mind was set. ChicpeaJC was turning two at Transmission, 150 Bay Street on May 7th.
Howard has been nothing but amazing during this whole party planning process; I seriously have never seen a business owner so engaged and involved in all the planning. I wanted to take this opportunity to thank him for all his work and due diligence. Howard is a class act. I am appreciative of him and his venue and how inclusive it is to the Jersey City community which is what ChicpeaJC is all about. We are all in this together. We family (DJ Khaled Voice).
The space is also so dope! The possibilities are endless.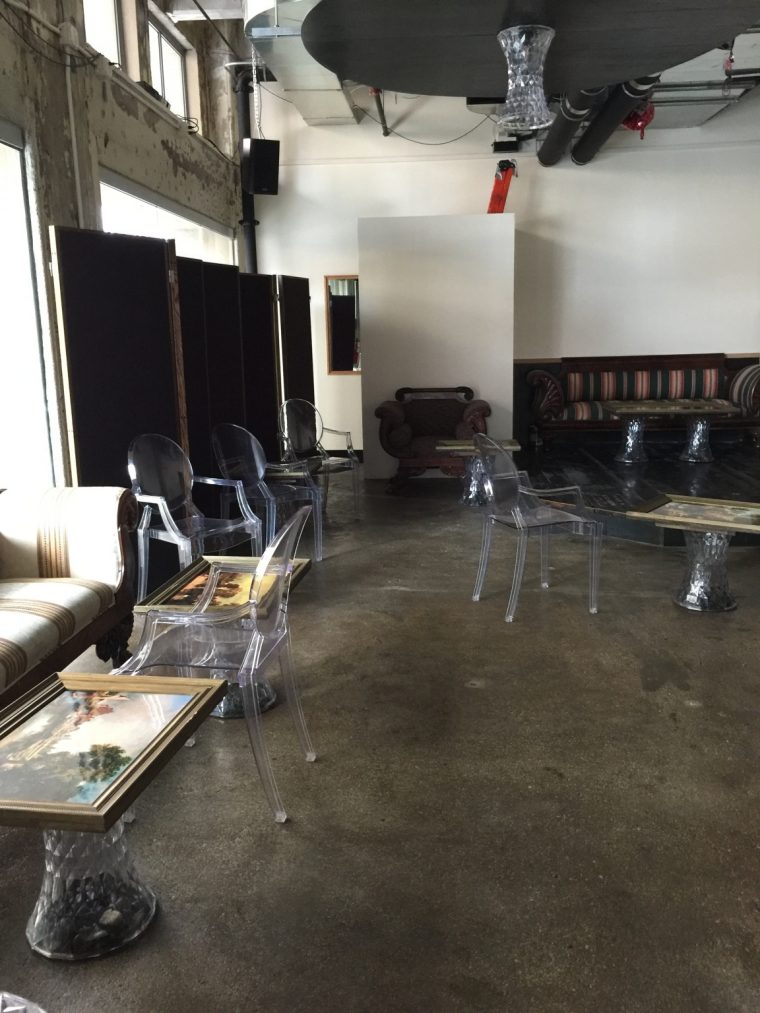 The ChicpeaJC Turns 2 Fashion Show
Take the PATH to Jersey City.
Last year's party was centered around an art theme as I had local street artists; Mr. Mustart, Distort, and Clarence Rich paint live while people danced and hung out. It was awesome, and people loved seeing the artists in action. This year as I was thinking of ideas for the party, I knew I wanted a Fashion Show. I wanted Jersey City people wearing Jersey City clothes.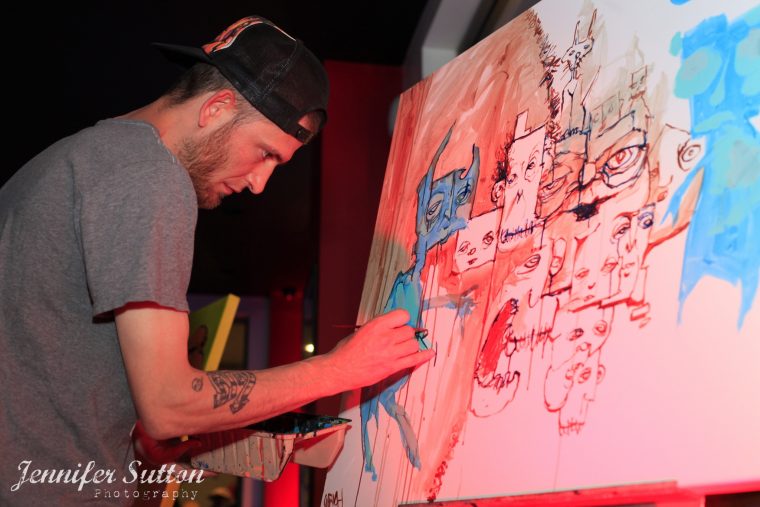 Now, I have absolutely no experience putting together a fashion show, but thankfully I have friends who do. It takes a village to plan something like this! Cheers to talented Jersey City peeps.
Meet the Fashion Show Crew:
Jean Fashion Show Assistant
Mike Demoya is ChicpeaJC's Media/Marketing Coordinator, and he is has been a tremendous asset since he started. When I told him about the fashion show idea, I asked him if he had any thoughts on how to execute. The next day at around 5 am I got this text message: 

My response was "You're crazy, and I love it." True story.
Fast forward to a week later, we put a call out on social media and on the blog that we were casting for the fashion show. We got a surprising amount of submissions from people all over Jersey City from all ages and sizes, and I was beyond thrilled. So many great people who were down to be part of this crazy idea.
We reached out to everyone and held a casting call at Seraphim Vape. Shout out to Kevin and Brian for being so awesome and letting us invade their space for a few hours.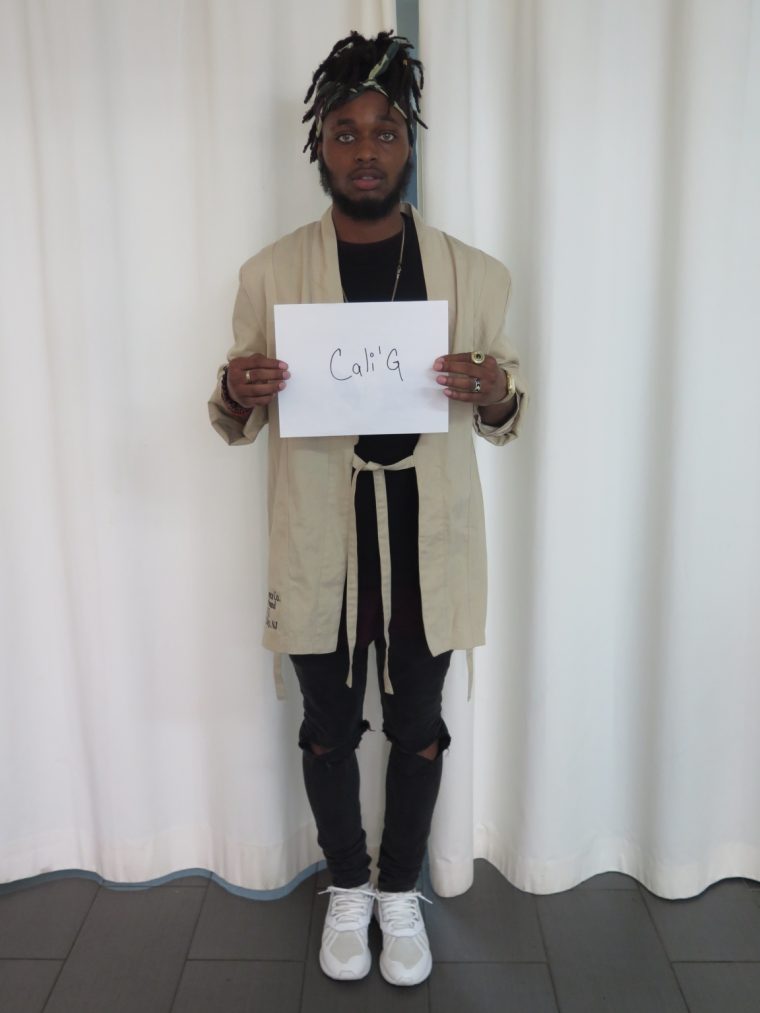 Eric took casting photos of all the models, asked them questions, etc., and I was there just to hang out and capture the whole thing on my Snapchat, haha. It was fun meeting everyone, and it was so hard to choose the last people that would be in the show. Eric! Did I make the cut?!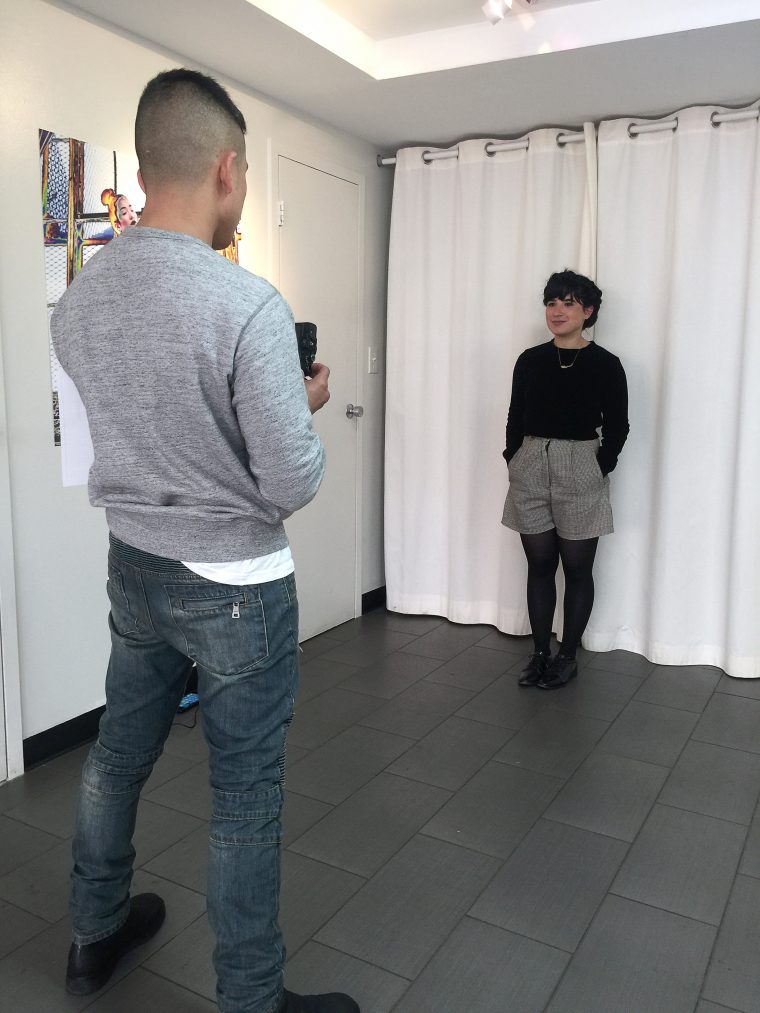 While at the casting, my friend, and the host of the party HayOner came by and he was like, "If you are doing a PATH theme show, you need to get a set designed, don't half ass this." As much as I hated to admit it, he was right. I went into panic mode but within a day, an angel who is Joe Wood of Tribeca Grain put me in touch with Virginia Einstein a badass set designer, comedian, producer, and mom to help design the set. Not only was she on board (no pun intended), she was all in and within a day sent me sketches of ideas. I even said to her, "You realize this is not a Broadway show." I can't wait for you guys to see the final product!!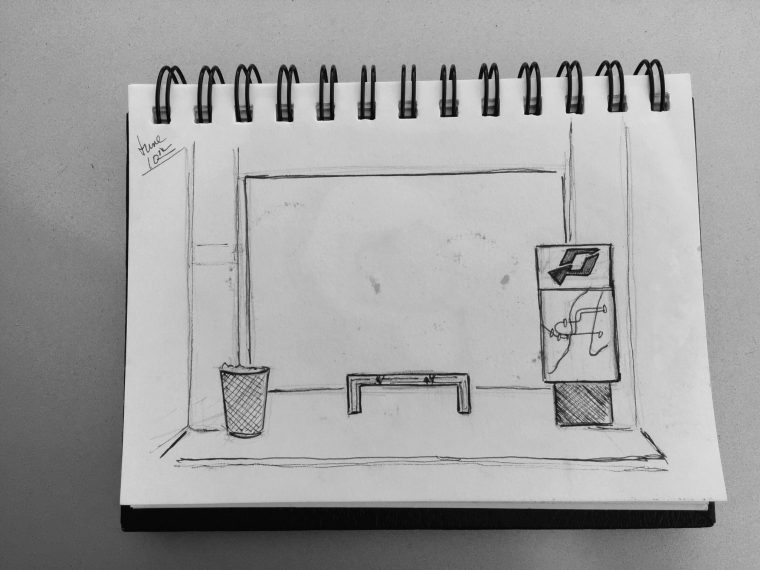 The Fashion
There wouldn't be a fashion show without fashion. We enlisted an array of Jersey City stores and brands to participate in the show. Stylist, Ali Peters has done an incredible job putting all the looks together. It is amazing how she combined different styles and brands together into cohesive stylish outfits. You guys are going to love it. This has never been done before.
Special thanks to all the shops/brands involved in the fashion show: Another Man's Treasure,  Prosper, Very, Commonless Apparel, Dead Since, Eye Create, Cameo Nouveau, Feena Boutique, Faded Royalty, Chilltown Collective, Vivi Girl, Villainous, and Sneaker Room.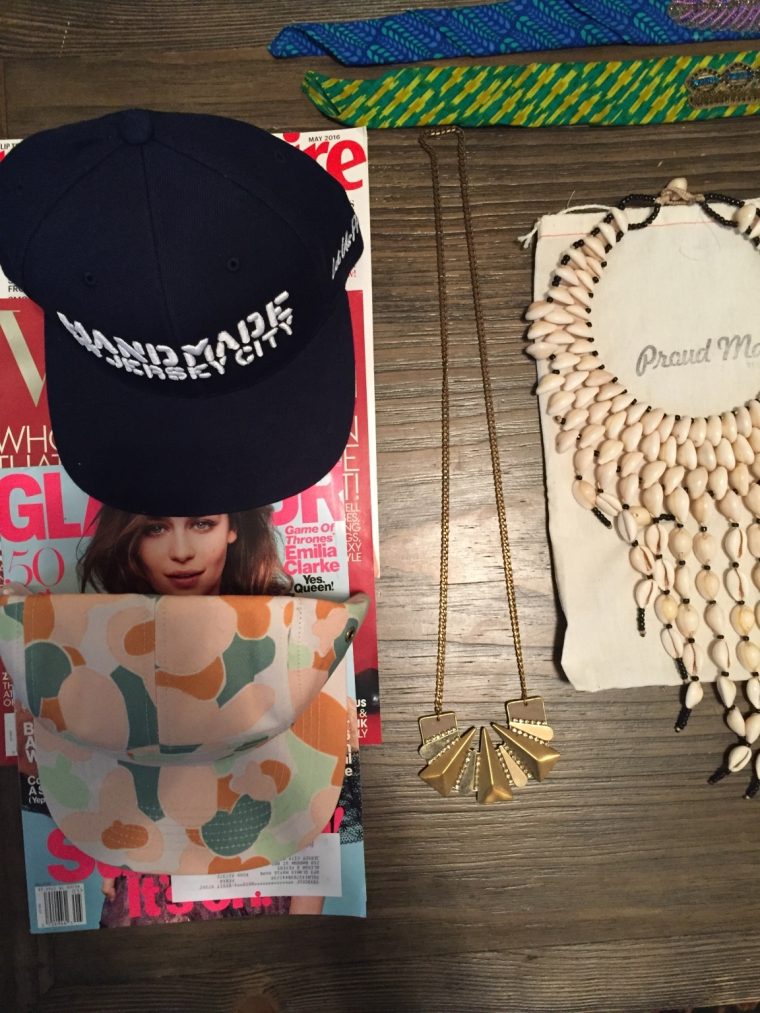 Music
I love music (who doesn't) and I love to dance, so any party I throw will involve some serious partying. To start off the evening, local group Conundrum will do a set when the doors open at 10 PM. They are amazing and will set the vibe for the night.
I enlisted FOUR dope DJ's that will DEFINITELY make you get up and dance. DJ Stadium Status, DJ Kevlove, DJ 201, and DJ Prestige who will be DJing in the lounge area. So if you plan on wearing heels, bring an extra pair of shoes. As the kids say "It's gonna be LIT."
Red Carpet
I want all my guests to feel like stars! Come dressed to impressed and get your photo taken with your squad in front of our fab step and repeat and red carpet! Shout out to the Jersey City Film Festival for letting me borrow theirs!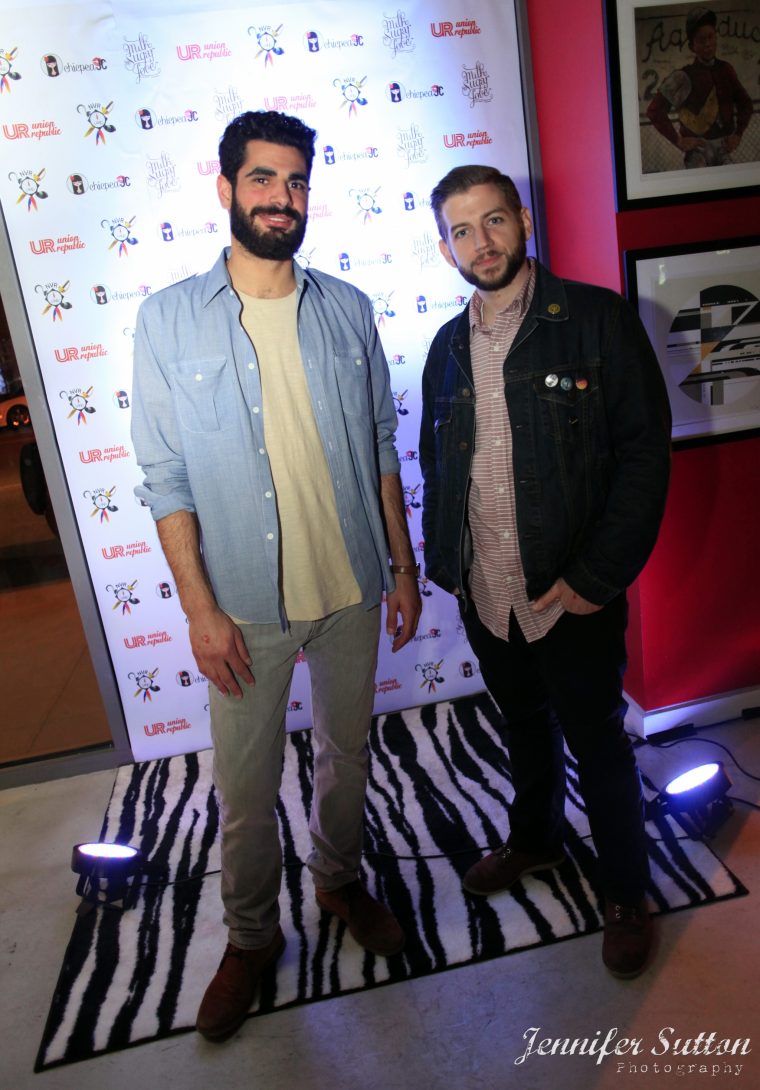 Dress Code
The dress code is "Dress to impress." Who doesn't like to dress up a little sometimes? Now is your opportunity to wear that outfit you only wear on special occasions! When you look good, you feel good, and I want everyone to feel amazing.
Shout out to Cash and Cream for designing my outfit the second year in a row. Tina from C&C is bae!! She is stuck with my bubble butt for life.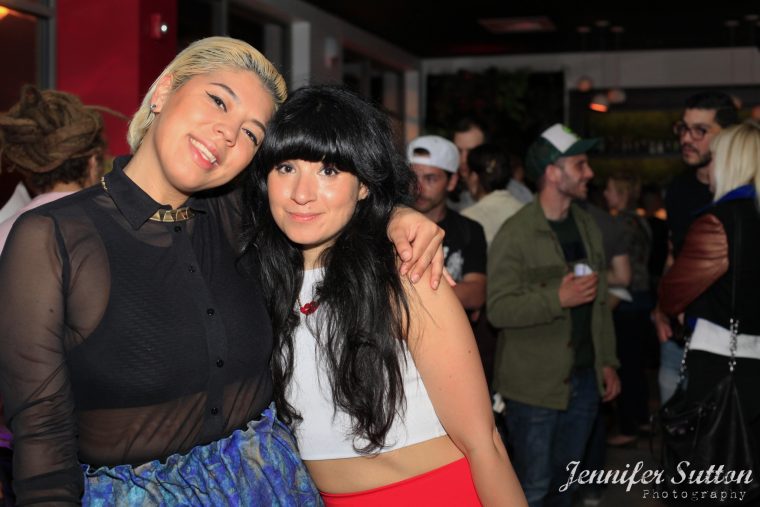 Milk Sugar Love
Do I really need to say anything else?! Well. MSL is hooking us up with treats GALORE. I will leave this as a surprise. Trust me.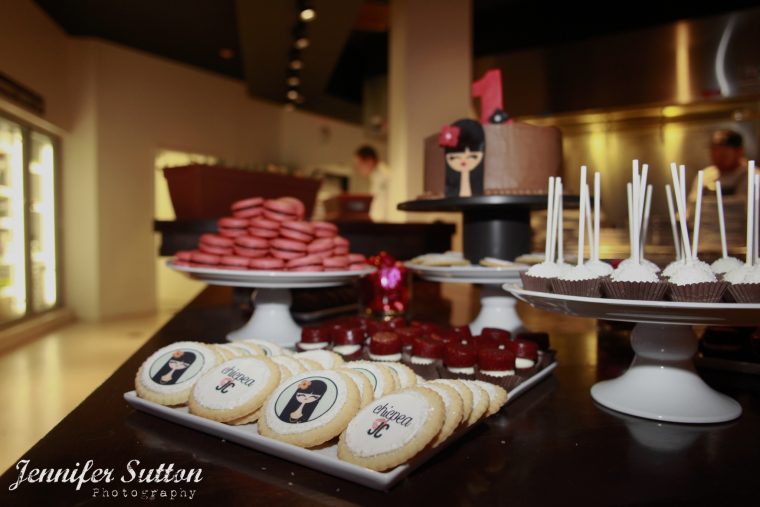 Photo Booth by Media Booth Live!
It's not a party without a photo booth to capture your drunk memories am I right?! You will be able to print your pics and also auto share them on all your social media platforms!! DUH. Please use #chicpeajcturns2 so we can check out your photos. No nudity tho.
@mediaboothlive for Instagram/ twitter

Snapchat Filter
Yup. We got one. Shout out to Giancarlo, who is my newest contributor and will be writing some fun social media tutorials for the blog. He hooked it up! So if you are on Snapchat make sure you use it! If you are not on Snapchat, time to get on the wave.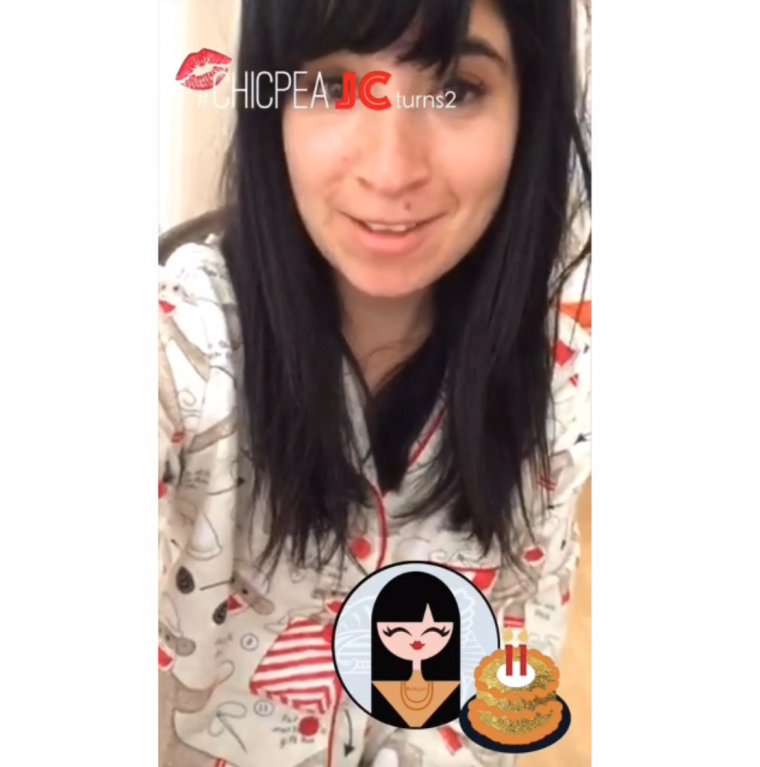 Surprises
We have a few surprises in store. I don't want to give out too much but let's just say Helen's Pizza is involved in this surprise, which will be happening sometime after the fashion show.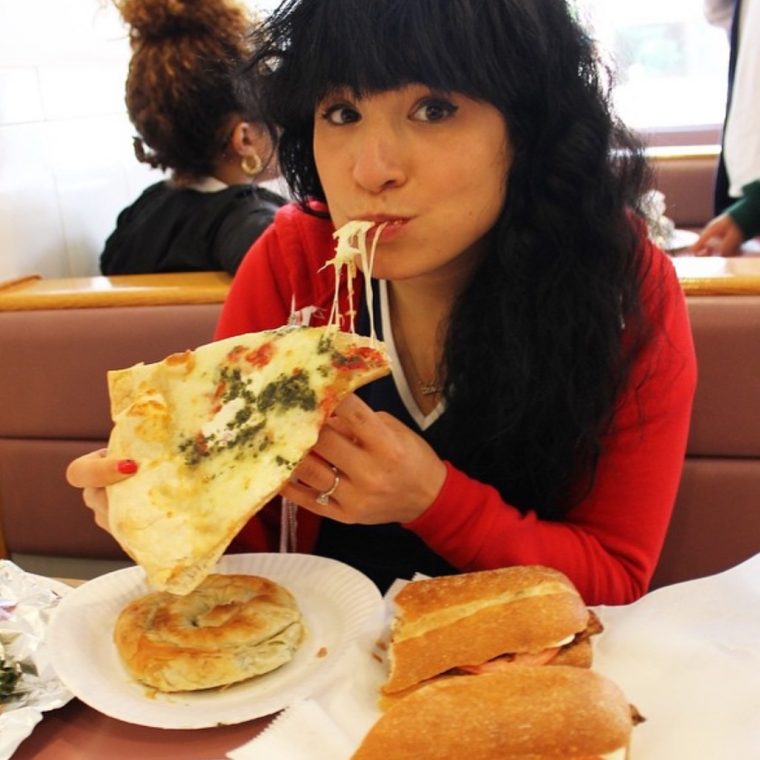 Host
I obviously won't be able to host the actual event since I will probably be a hot mess, so I chose the next person in line for coolest in JC (see what I did there?!), my friend and stylish peep, HayOner. This guy walks into a room and commands energy. He is the perfect host, and I know you guys will love him.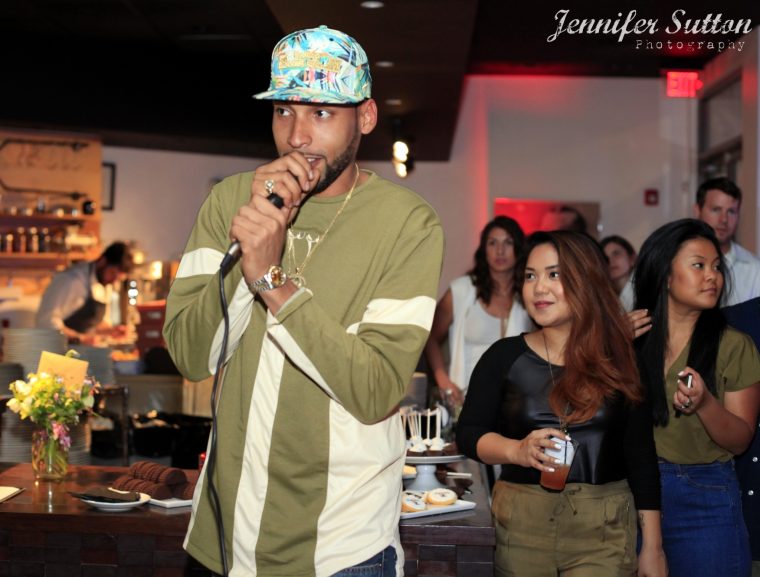 Disclaimers
Transmission is a club, which means they serve booze (duh) so you must be over 21 to enter the party! Sorry young friends. Your time will come. Also, the club policy is no DRUGS. This is not Amsterdam guys until the stuff is legalized don't bring it to my party OK?!  PSA over and out. Thank you!!
Sponsors
It goes without saying that throwing a party like this requires a decent budget. I invited fewer people to my wedding! I am so thankful for all the local businesses that are pitching in to help make this event a success; you guys are the real MVP's. Thanks for letting little ole me plan a sick party.
Where to get tickets!!
We highly recommend you get your tickets in advance. The doors open at 10 PM and the fashion show begins at 10:30 PM. We want to avoid a cluster at the door so no one misses the show!
https://chicpeajcturns2afterparty.splashthat.com
Again thanks to all the people involved. Shout out to Crystal Davis, the ChicpeaJC editor. Thank you for putting up with my shit. Mike Demoya, you too!!! Eric Cano, Ali Peter, Virginia Einstein, HayOner, Marelyn Rivera, Howard, Stadium Status, Kevlove, DJ 201, DJ Prestige, Conundrum, Alaska, Joe Curado, Steve and Nick from Helen's Pizza, Mackienzie King and the Commonless crew, Rachel Sieg, ALL the ChicpeaJC contributors, Nabil Miftahi, Andy Mac, BFF Kyra, Anatalie David, Jenn Dock, Tina from Cash and Cream, Aiko Kahn, Chris Jernigan, and last but not least my wonderful hubby. I love you. I know I am a royal pain in the ass.