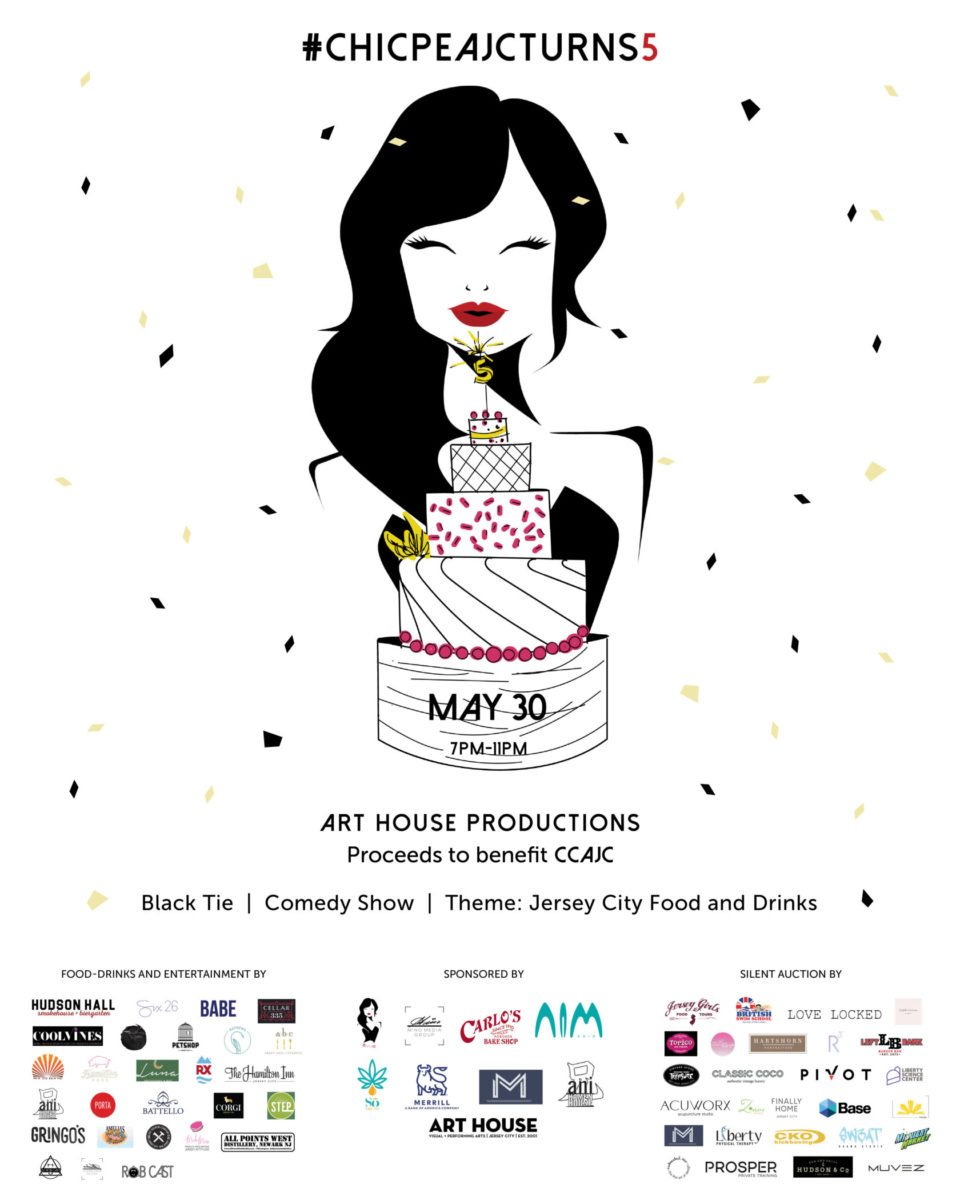 On May 30th, join the ChicpeaJC team as we celebrate our five-year anniversary at ChicpeaJC Turns 5, a fundraising anniversary event. From 7PM to 11PM, join us for a black-tie celebration at Art House Productions to help raise money for CCAJC, a non-profit mentorship program for local youth interested in digital media. CCAJC will be going on its third year in the fall.
Every year, the ChicpeaJC anniversary events work around a theme. This year, the theme is culinary arts and we'll be bringing the best local food and drink to the event. Here's what you can expect throughout the night –
Food and Drink Vendors
Guests will be able to taste from Jersey City's best restaurants and meet some of the business owners behind these restaurants. There'll be plenty of food and drink vendors available for the night to keep everyone satisfied.
You can expect local businesses, including:
Ani Ramen
The Kitchen Step
Hudson Hall
Hamilton Inn
CoolVines
Gringo's
Pet Shop
MichMacs
Abbey Bell
Six26 Lounge
South House
Corgi Spirits
Cellar 335
Battello
Saku
Porta
902 Brewing Co
Mathew's
Luna
All Points West
Comedy Show and Roast of Chicpea
The comedy show will be hosted by Pat Byrne. There'll be skits and a roast of Chicpea, along with a roast of other Jersey City individuals.
Live performances and music
Guests can enjoy live performances by Sasha Sano, PeteyxKraze, and Cyanne. Robcast will also be DJing for the night.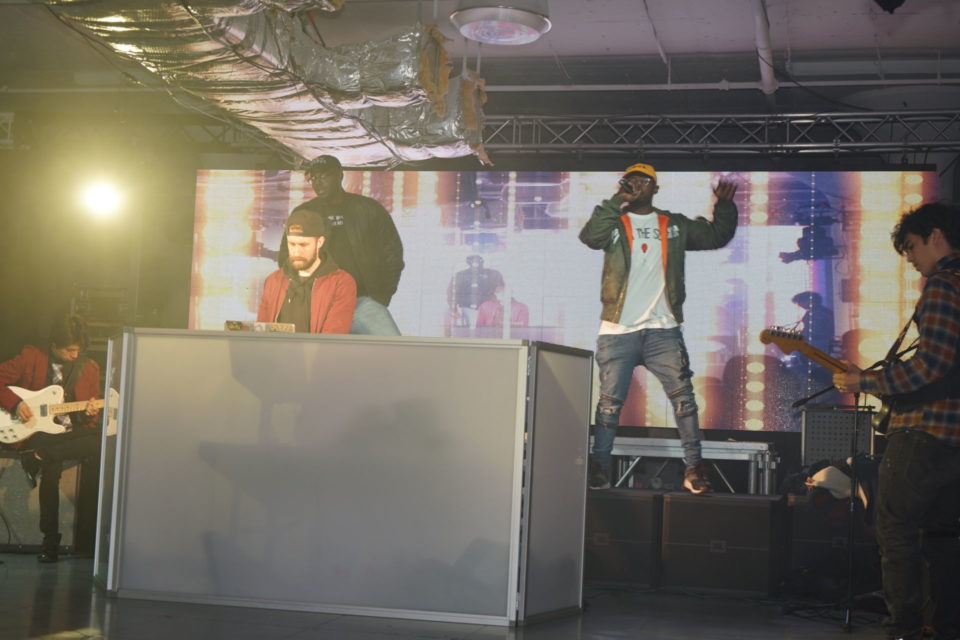 Awards for the community
In honor of the youth-based message behind this year's event, we'll be giving out awards for Youth Champions and Youth in Jersey City for their accomplishments.
Youth in JC Awards
Safa Mostafa
Dylan Chidick
Jai Patel
PeteyxKraze
Youth Champion Awards
Angela McKnight
Paul Silverman
MacAdam Smith
Photos and a Red Carpet
Document the night with our photo booth and a red carpet to show off your style!
Silent Auction
Local businesses have donated items to be auctioned at the ChicpeaJC Turns 5 silent auction. Proceeds from the auction will benefit CCAJC. You can expect items from the following businesses:
CKO Kickboxing
Prosper Private Training
Sydelle Interiors
Jersey Girls Food Tours
Sw3at Sauna Studio
Pivot Fitness
Another Man's Treasure
The Hair Room JC
Acuworx
Finally Home
Hartshorn Portraiture
Liberty PT
British Swim School
Muvez
R3 Care
Base NJ
Midnight Market
Talde
Zahara Day Spa
Hudson & Co
LSC After Dark
Iris Records
Eat Metal Gallery
Left Bank Burger Bar
Classic Coco
Males Matter
Prosper
and more!
Sponsors
Special thanks to our sponsors for making this event happen!
Merrill Lynch
Relucio & Associates is dedicated to helping people achieve their financial goals. With the belief that every client is entitled to the highest level of personalized service and care along with the resources of Merrill Lynch, their wealth management process puts clients right at the center.
Ani Ramen
Ani Ramen is a beloved restaurant that puts a great amount of focus on great quality ramen and an overall comfortable dining experience. They have multiple locations in New Jersey.
SoCBD
A local CBD company launching this month with high-end products including gummies and supplements for pets.
Carlo's Bakery
Carlo's Bakery is a family-owned establishment that you may recognize from the TLC hit, Cake Boss. Through the years, the Hoboken-based bakery has gained popularity through its tasty treats and incredible designs.
Art House Productions
Art House Productions is providing the space in which we're holding the event! Art House Productions was founded by Christine Goodman. It grew from a small, informal place for poets and artists to gather after the September 11th attacks into the main visual and performing arts center in Jersey City.
MalesMatter
Males Matter was created based on the passion and desire to serve others. As a young single mom, our founder's eyes were opened to not only the challenges her son faced but also those of many other boys in the community. For that reason, Males Matter has a soft spot in our hearts for our boys.
Get your tickets!
Doors open at 7PM, and the program starts at 7:45. Tickets are $125.