February is Black History Month, highlighting the influence of African-American culture and individuals throughout history. To celebrate, Jersey City and nearby cities have a lineup of events showcasing the arts, history, and businesses of the black community.
---
Neighbors Near and Far: Ibou Ndoye
February 4 @ 4:30 PM – 7:30 PM
NJCU Lemmerman Gallery, 2039 John F Kennedy Boulevard, Jersey City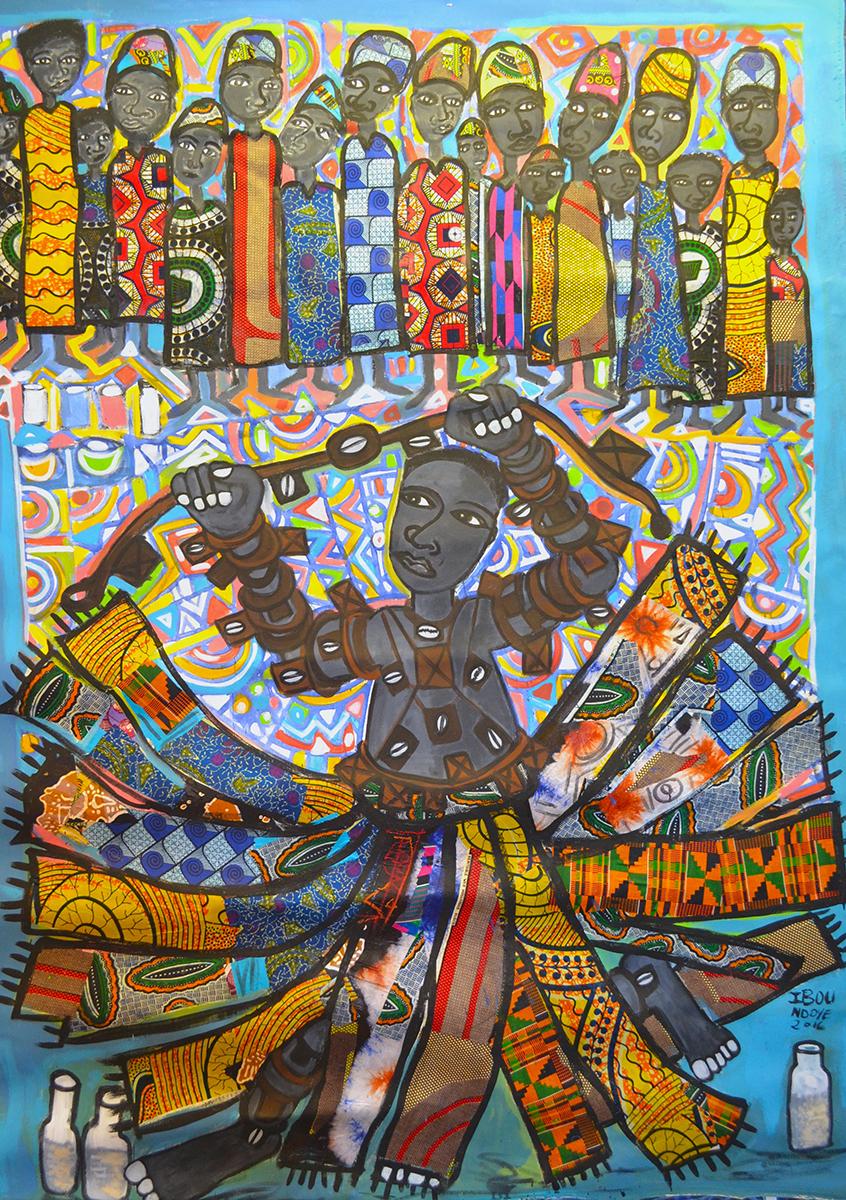 Stop by for the artist reception of Neighbors Near and Far, an exhibition highlighting Senegalese artist Ibou Ndoye's work. The exhibition is on display until March 3rd.
Event Details
Black History Month Craft for Children
February 7 @ 3:30 PM
West Bergen Branch Library, 546 West Side Ave, Jersey City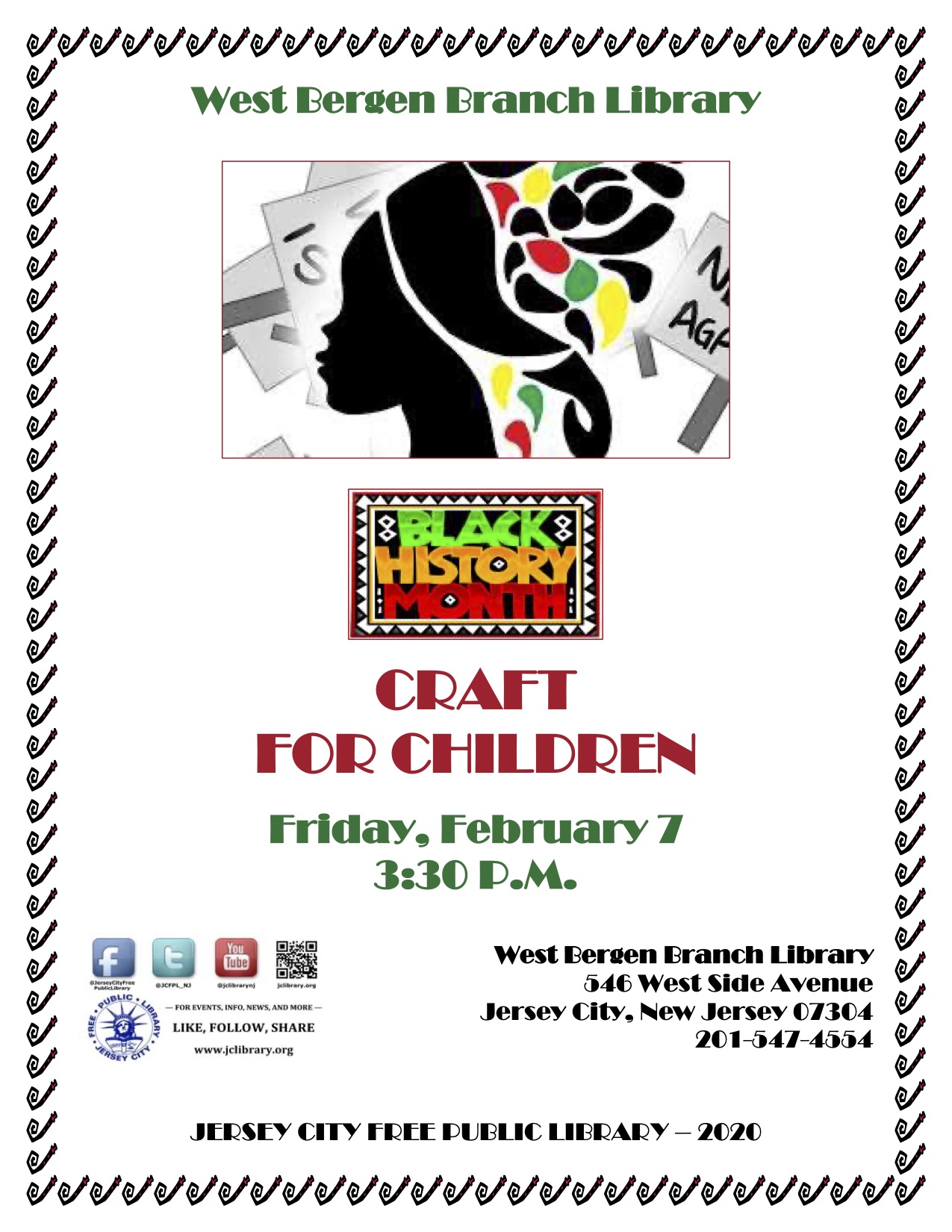 Bring the kids for a crafting session at the JC Public Library on West Side Ave! It's a free community event.
Event Details
Second Sundays: Black History X Black Future
February 9 @ 11:00 AM – 3:00 PM
The Newark Museum of Art, 49 Washington St, Newark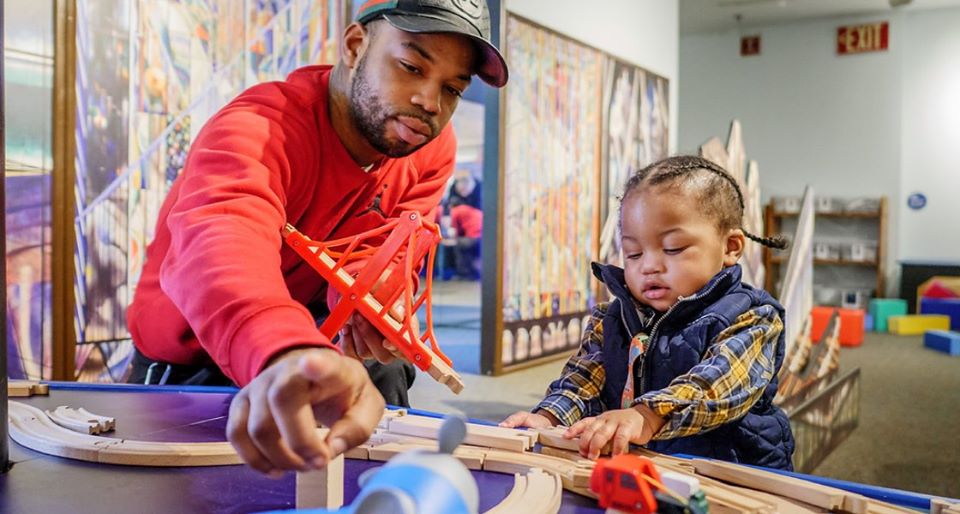 Horizon Foundation for New Jersey presents the Black History x Black Future exhibit honoring Black icons and visionaries. There'll be performances and activities lined up for the whole family throughout the day! Free for members and Newark residents, $15 for non-resident guests.
Event Details
Black History Month Group Exhibition: Artist Reception
February 11 @ 6:00 PM – 8:00 PM
Rotunda Gallery at City Hall, 280 Grove St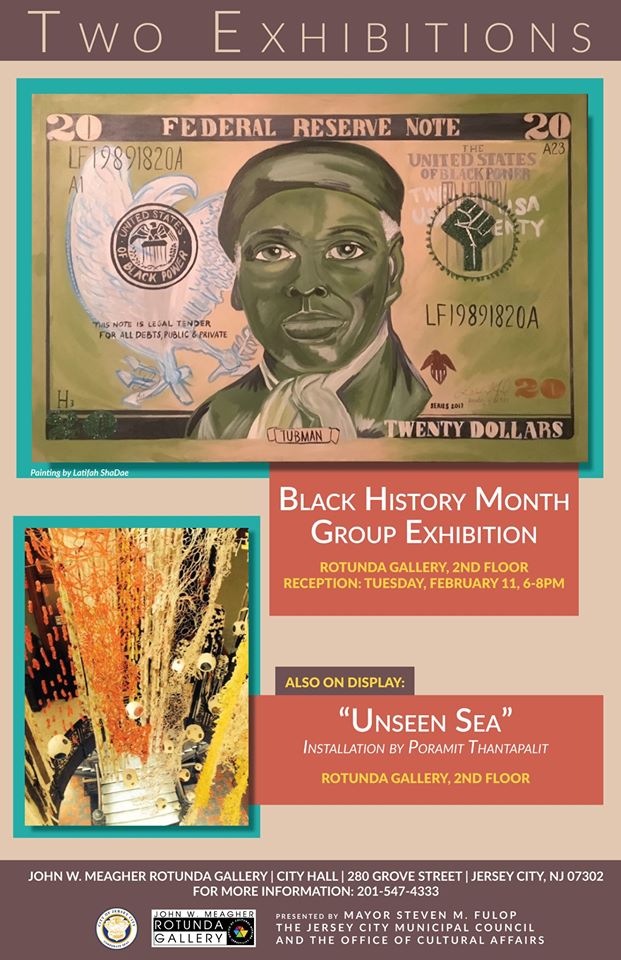 Check out the work from 20 local artists including Andre Russell, Hiyasmine Gaskins, Cory Ford, Latifah ShaDae, Julie Marie Siebert, Malcolm King, and Donchellee Fulwood. The exhibition is open to the public until February 29th.
Event Details
Celebrating African American History Month
February 15 @ 7:00 PM – 10:00 PM

Enjoy performances by Winard Harper and Jeli Possi as part of the Community Awareness Series during Black History Month.
Event Details
Paint and Sip: Black History Month
February 15 @ 4:00 PM – 7:00 PM
I'm So Yoga, 1186 Raymond Blvd 4th Floor, Newark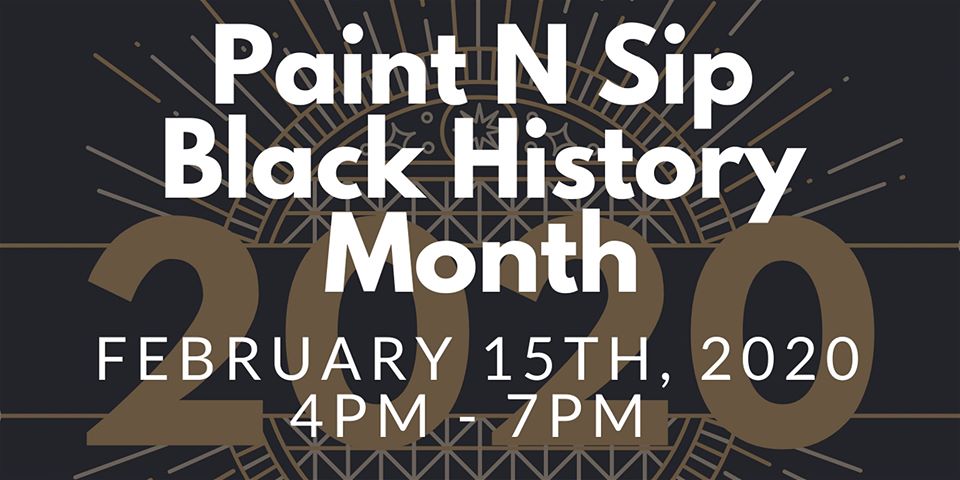 Celebrate the month with a painting session and some wine with Legends Events NJ. Tickets are $30 online, $35 at the door.
Event Details
Uprooted: Adebunmi Gbadebo
February 19 @ 4:30 PM – 7:30 PM
NJCU Visual Arts Gallery, 100 Culver Ave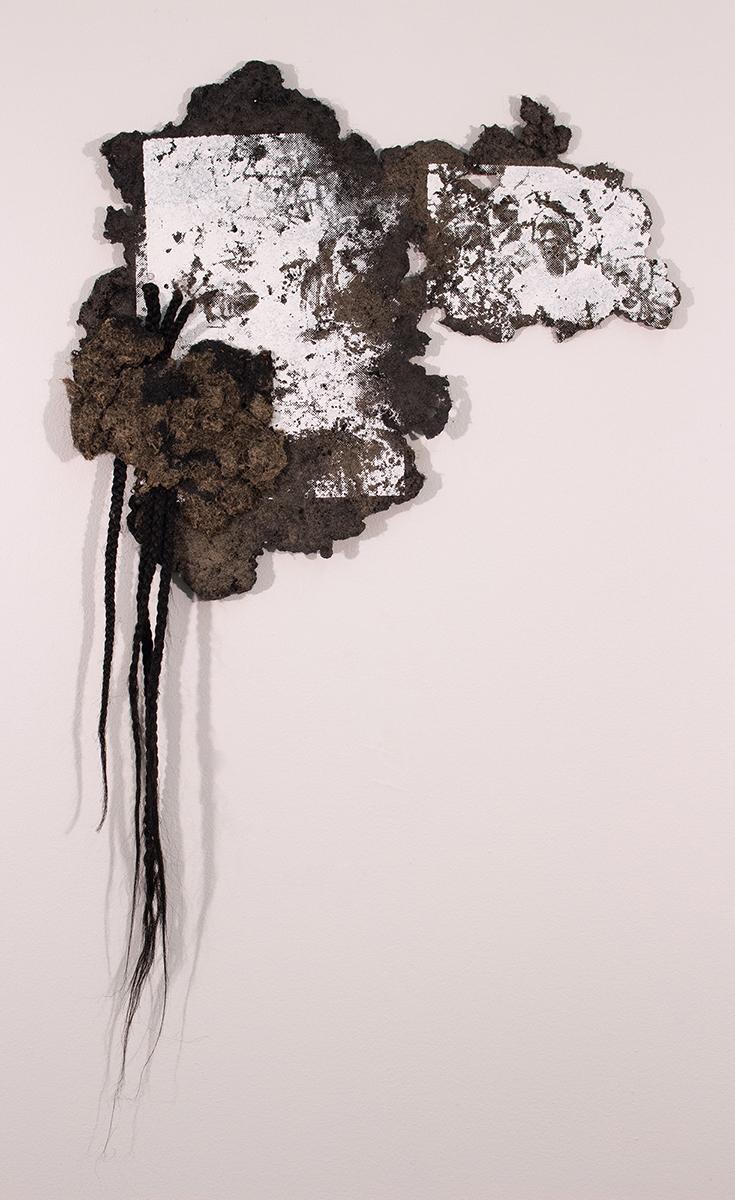 NJCU is holding an artist reception for Newark-based artist Adebunmi Gbadebo's work, which incorporates Black hair to represent the history of the African diaspora. Uprooted will be available to view until March 5th.
Event Details
Black History Month Celebration & Poetry
February 21 @ 7:00 PM – 9:00 PM
Monroe Gardens, 221 Jackson St, Hoboken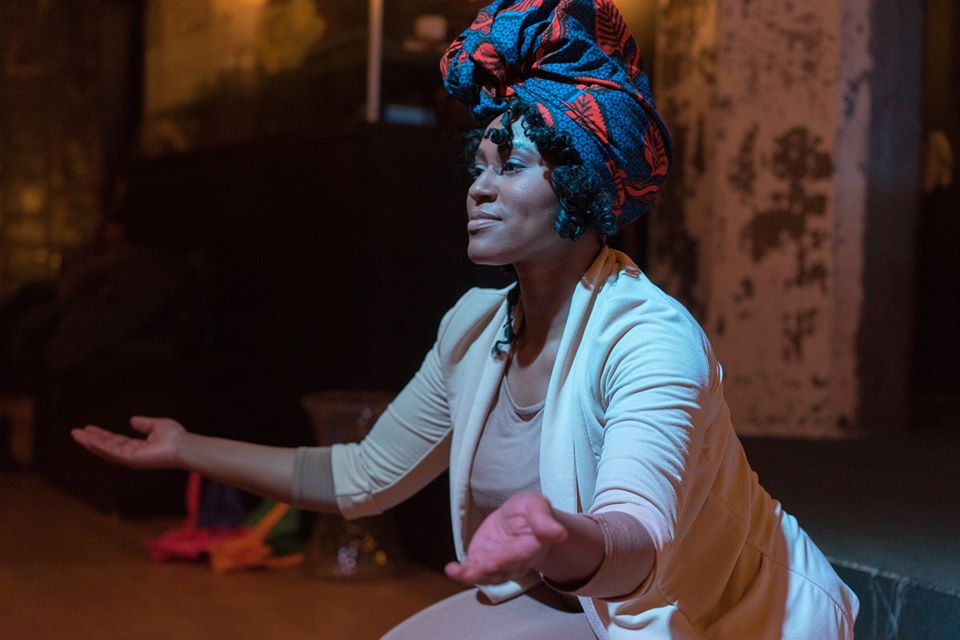 Thinking In Full Color is bringing a performance discussing "Black intellectualism, womanhood and the complexities of the mother-daughter relationship" as part of the Hoboken Housing Authority's Black History Month Celebration Dinner. There'll also be a guest speaker, art display, dinner, and more!
Event Details
Buy Black Sip & Shop
February 23 @ 4:00 PM – 8:00 PM
209 Bergen Ave, Jersey City
Support and shop from small black businesses in Jersey City. At the Buy Black Sip & Shop, there'll be several local vendors in attendance as well as raffle prizes and music. Entry is free.
Black History Tribute to "USCT" Civil War Soldiers
February 29 @ 1:00 PM – 3:00 PM
The Historic Jersey City and Harsimus Cemetery, 435 Newark Ave, Jersey City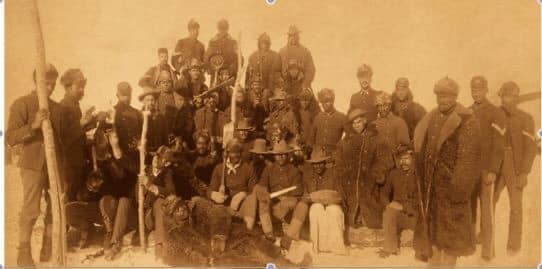 Head over to the Harsimus Cemetery for their annual tribute to Civil War 'USCT' (United States Colored Troops). There's a discussion, exhibits, and a procession along with refreshments served. Suggested admission/donation is $10.
Event Details
Black In Time
Art and Design Gallery, FIT, 227 West 27th St
FIT's Black Student Union has curated Black in Time, an exhibition showcasing work by "students, faculty, and alumni illustrating the constant evolution of black art." It's free and open to the public through March 8th.
Event Details