On July 20th, have fun at the Big Give Back Street Fest produced by GVO Entertainment LLC, sponsored by Kearny Point and The Hudson County Latino Foundation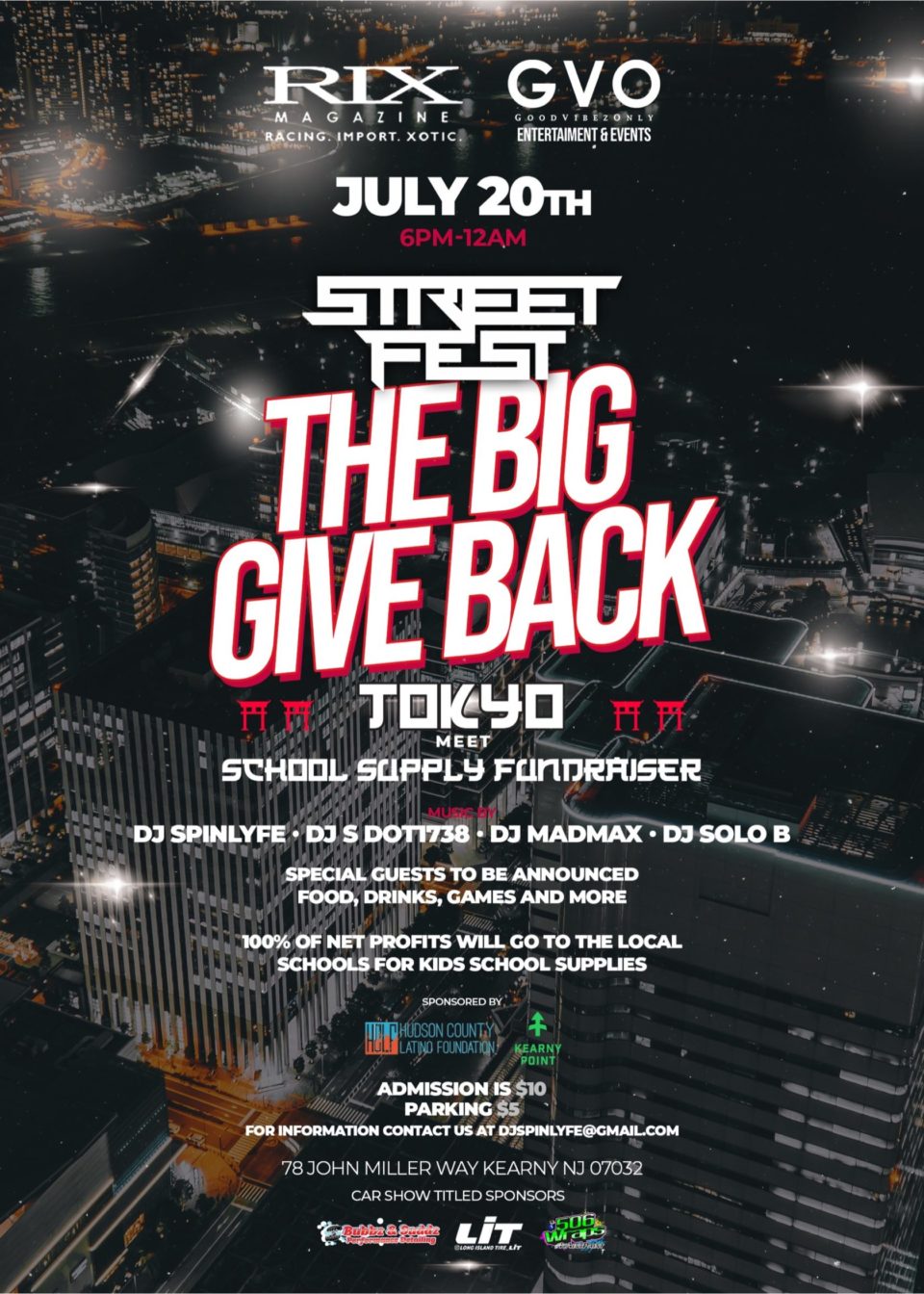 From 6PM to 12AM, help raise money for the community at this School Supply Fundraiser! There'll be DJs to keep the party going, food trucks so you have some grub options, as well as activities like a dunk tank, monster basketball, cornhole toss, and a Rix Magazine car show.
The goal behind this event is to raise funds to purchase school supplies for children in Kearny's Public School District that are at an economic disadvantage. With the rising costs of living, they felt it necessary to show solid support and highlight the importance of giving not only during the holiday season but at a time when families are in gear to start off the school year and often have lots of expenses.
Their overall goal is to raise $72,000, which will cover the cost of the supplies, excluding the backpacks. Kearny Point will purchase the supplies and deliver them to the children directly, effectively ensuring that 100% of the pledged funds are used for the students.
Admission is $10 and parking is $5. You could get your tickets online and find more details on their Facebook event page. You can also keep up with updates on Instagram.