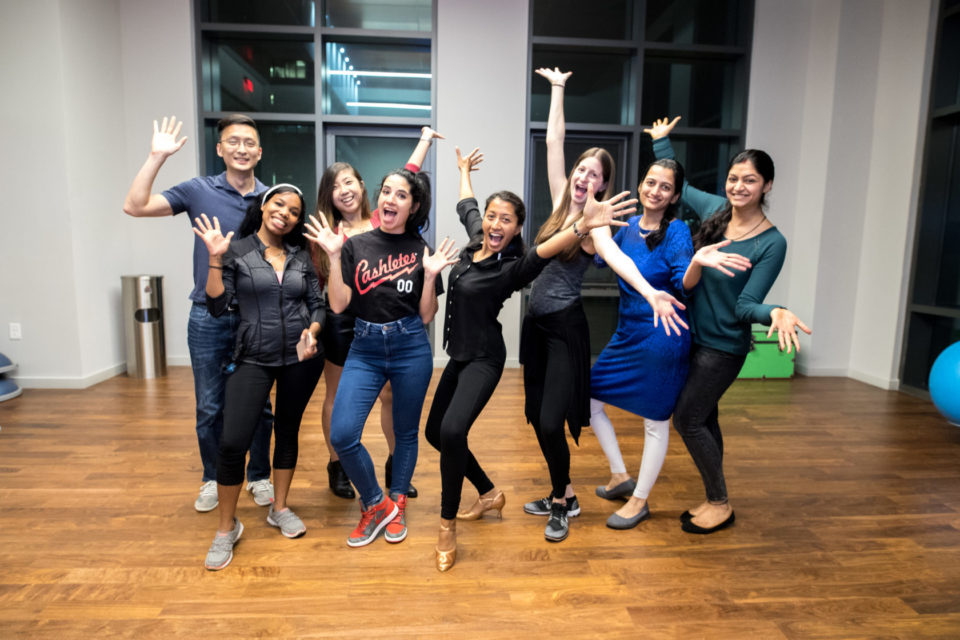 I teamed up with Journal Squared and KRE Group to cover their monthly resident events. Every month, they throw unique activities and get togethers for their residents as a way to bring neighbors together and create a sense of community in the Journal Squared building. If you haven't read my previous posts, go check them out – the BBQ with Hamilton Pork, the outing at Park Tavern, and Oktoberfest with Hudson Hall. This last one was Ballroom Dancing classes taught by the awesome Jersey City Ballroom.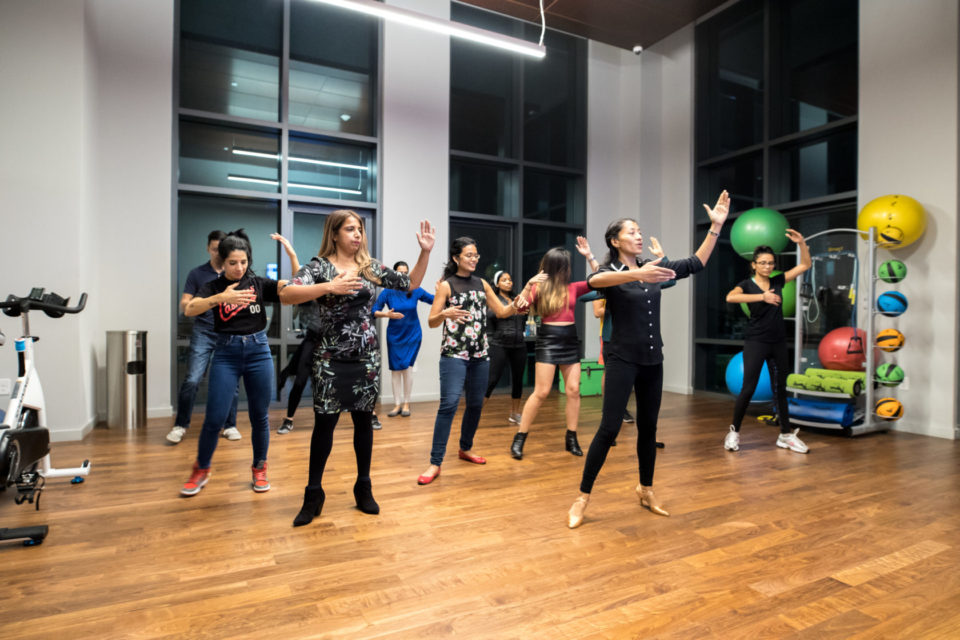 When we arrived for class at Journal Squared, I was pleased to see boss woman and ballroom champ Shimkiri teaching the class. We started with the basics of the Waltz and moved onto Salsa We paired up for the full experience! They also had a second class, where residents learned the Foxtrot and Swing.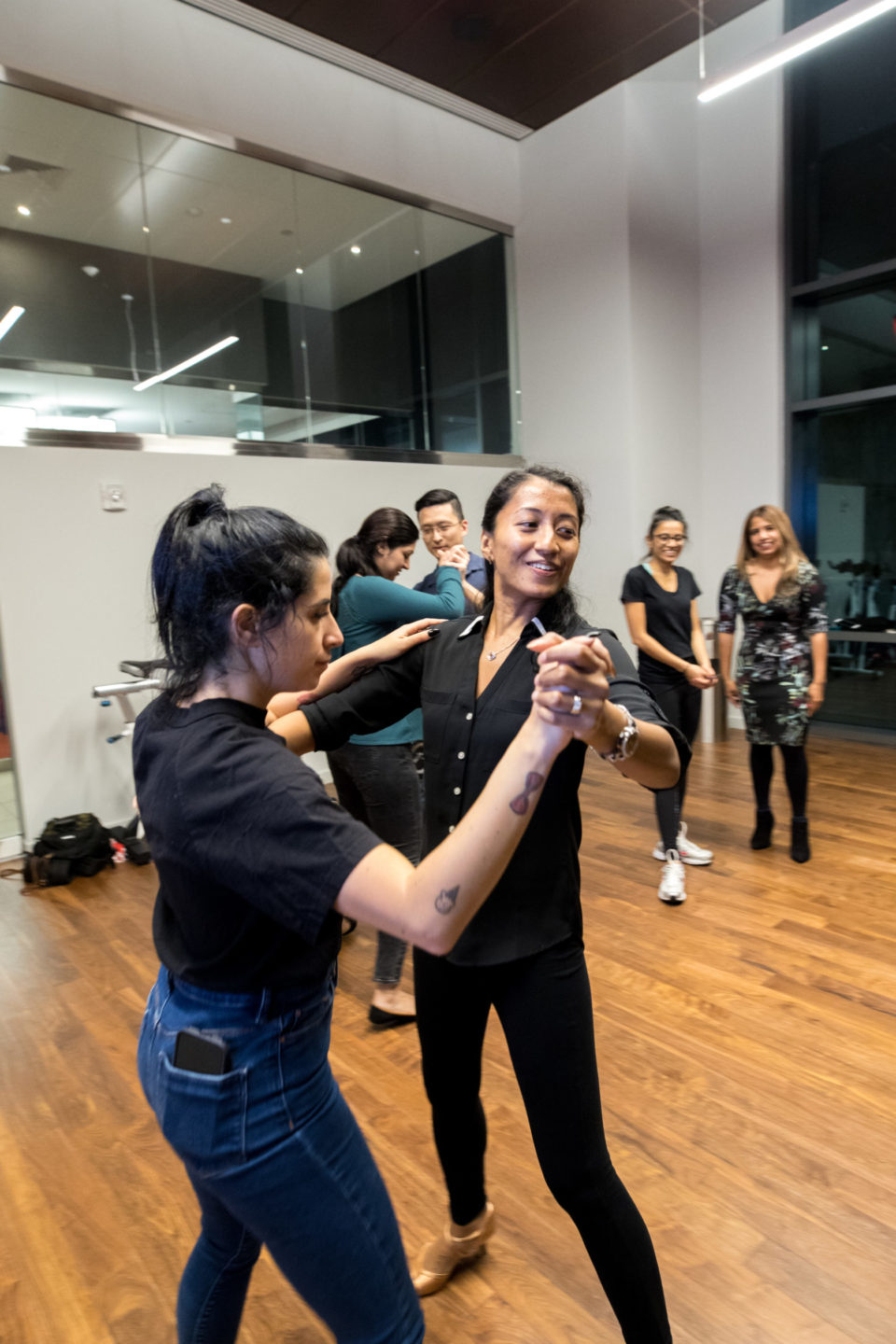 All the residents had a blast. We all laughed and really enjoyed each other's company. The 45-minute class flew by, and it was a really fun activity to do on a Monday Night in a beautiful space.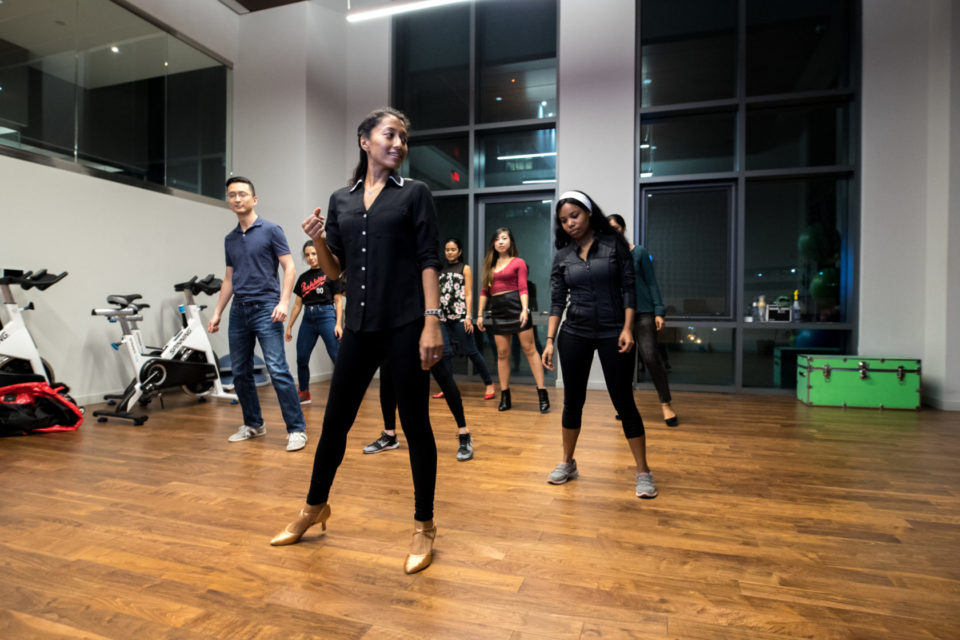 You can check out Journal Squared on their website, Facebook, Twitter, and Instagram. You can learn more about KRE Group on their website.