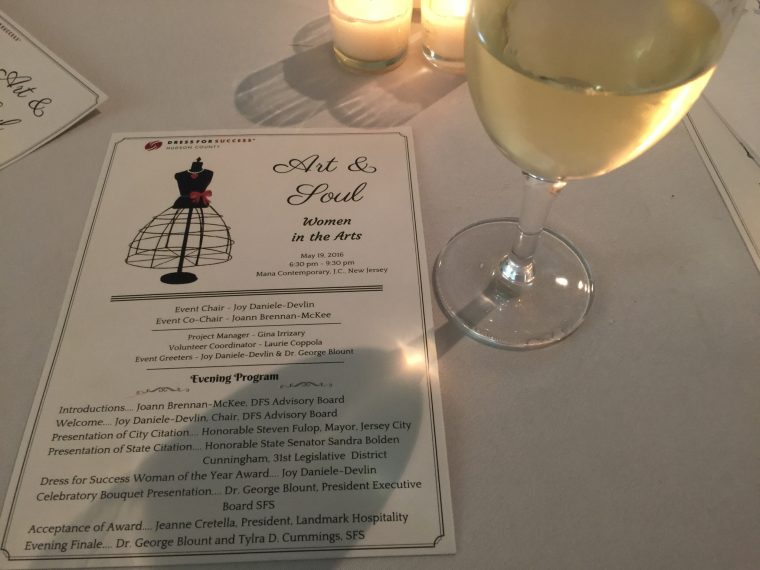 Thursday night I attended the Art & Soul, Women in the Arts event at Mana Contemporary, benefitting  an amazing organization in Hudson County; Dress for Success. Dress for Success donates gently used professional clothing and provides support to women in need for job interviews and employment opportunities, breaking the cycle of poverty. They do amazing work and I just love everything they are about! It's all about empowering women. #girlpower
There was no way I was going to miss this event. I had initially planned on going alone, but ran into friend and photog Nabil on my way there and invited him to join me to this fabulous event.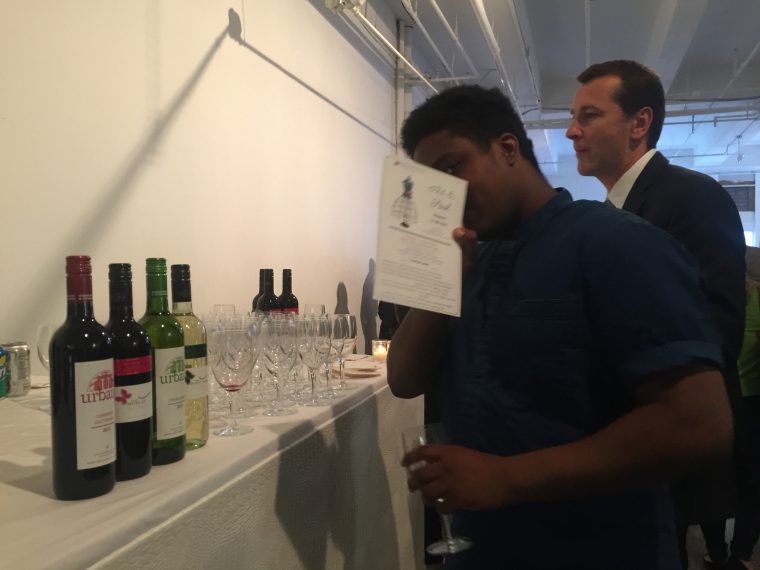 When we arrived, the place was filled to the brim with fabulous people and everyone was dressed to impress! An amazing Jazz band, The Keith Jordan Trio band were playing while we all sipped on wine. I felt fancy AF.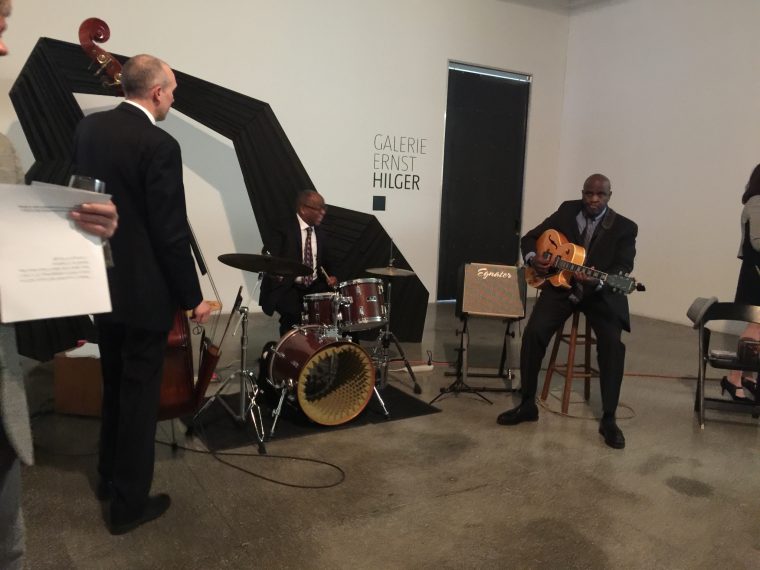 I was glad that I dressed up for the event! I am wearing a little black number from a Jersey City brand Ilyanajoi.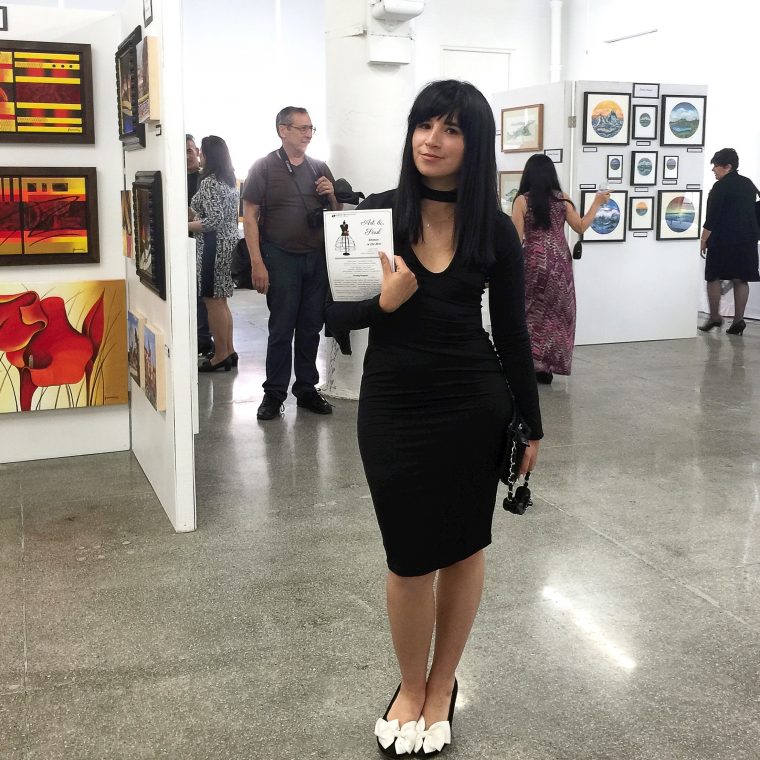 After mingling for a little bit, Nabil and I went to check out the different vendors that were selling jewelry, photographs and art work. I had a few favorite pieces in there. Who ever curated this did an amazing job!!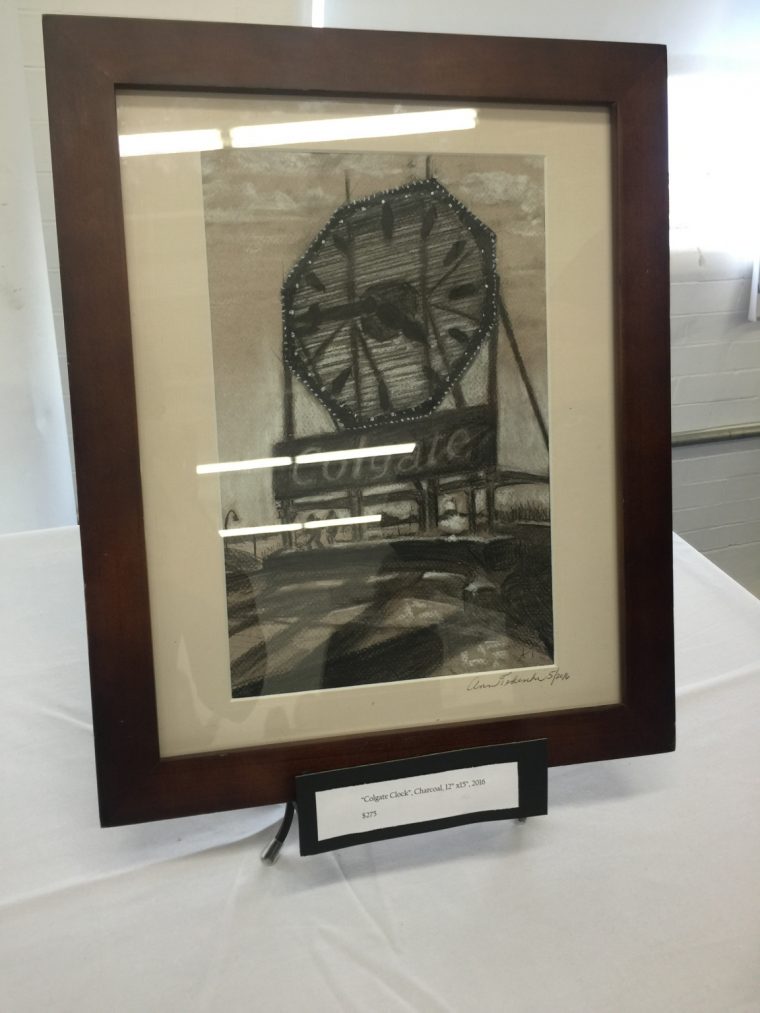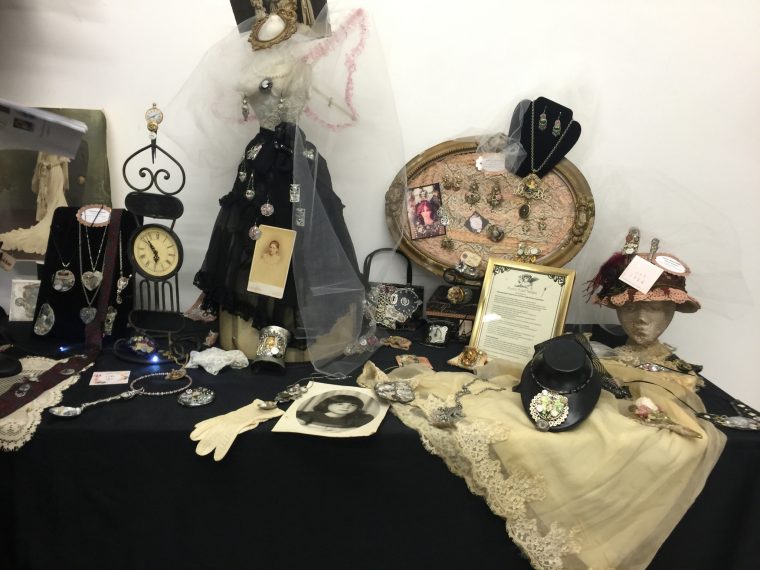 This Seinfeld piece tho… My birthday is in July fyi-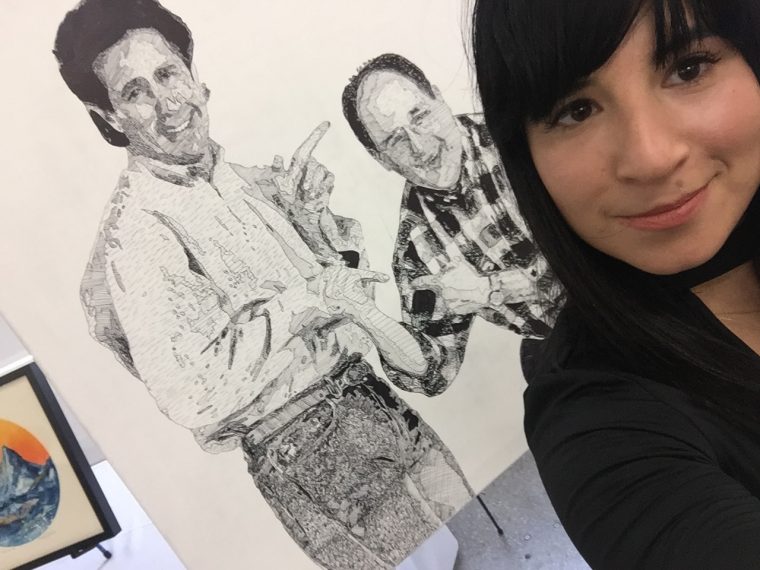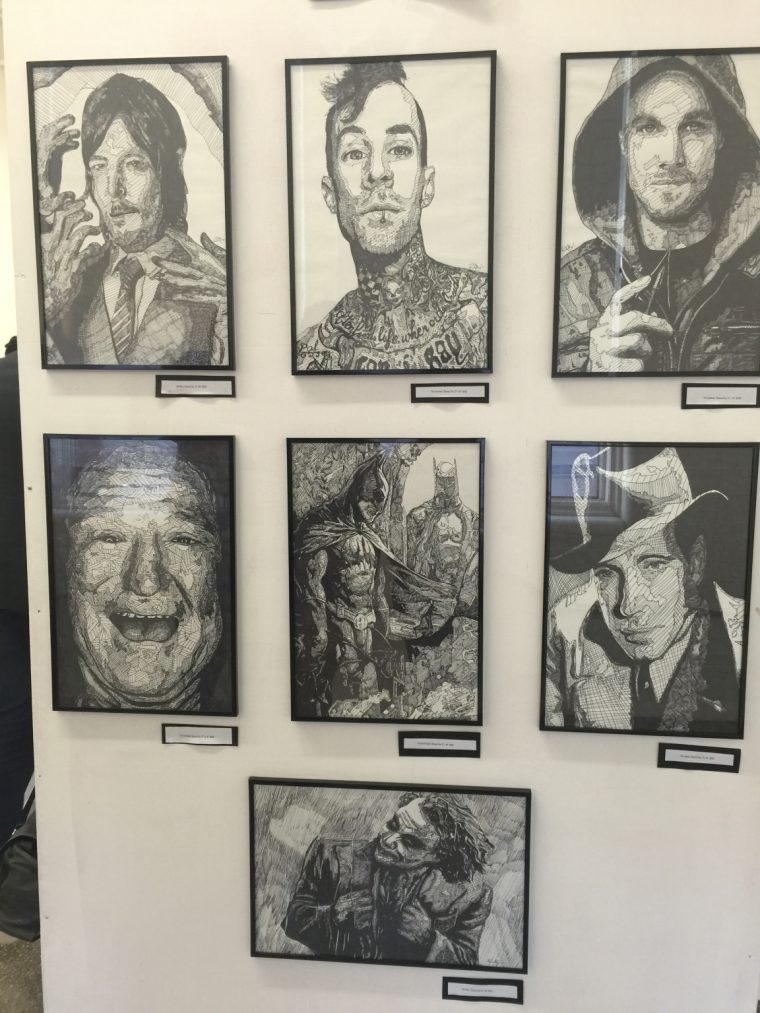 I really wanted to stay the whole night, but had to run home to put my little one to sleep. I missed some of the speeches and awards that were given but I am really happy I was able to at least go for a little and support this wonderful organization. Shout outs to the Chair of the advisory board member for Dress for Success: Joy Daniele-Devlin along with her team for putting together this great event and for all the amazing work that they do.